You can make use of WhatsApp for a variety of purposes like video sharing, text messaging and file sharing. WhatsApp also works for images upload, voice note messaging, and sharing of GIFs.
The wealth of data supported by WhatsApp is huge, and spying it out could provide the clue you direly need. Why many people may want to know how to spy on WhatsApp for different reasons, the good news is that this possible.
Part 1: How to Spy on Whatsapp Messages Without Target Phone (For iOS)
There are many parties who might be interested in seeing what is in a target phone's WhatsApp messages. Spouses, parents, employers, colleagues, etc, fall into the category of common users of spy apps.
1.1: Whatsapp Spy Hacker
The Neatspy WhatsApp Spy can be used to access WhatsApp messages in a target phone without touching it. The use of this app on iOS devices is noise-free and runs on a stealth mode. In effect, the user of the phone will be oblivious that the app is running at the background.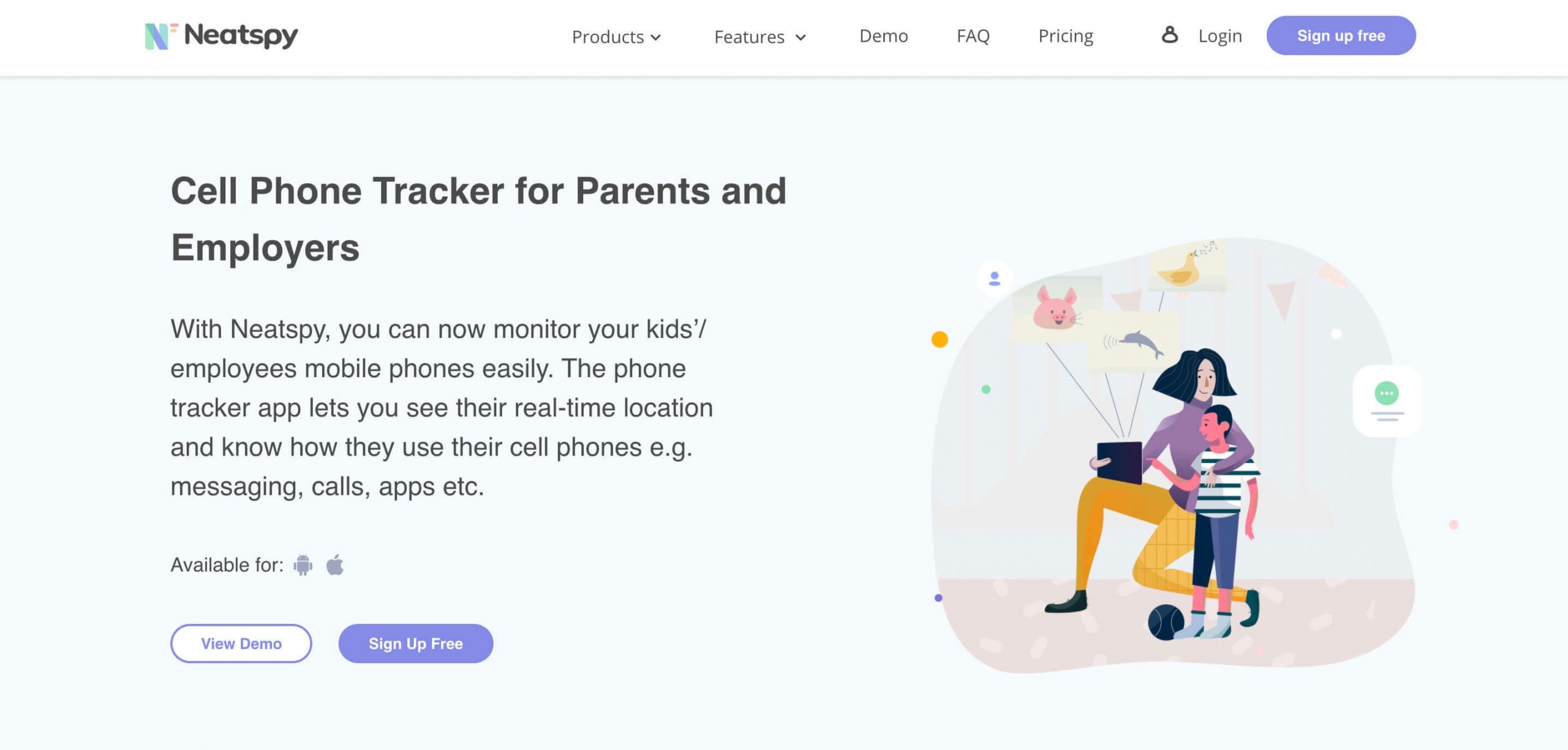 The Neatspy app will relay the details on the WhatsApp of your target phone to you, and you can view the contents. You will be able to use a web-based display unit to access the details or you can choose to view them on a mobile app. Since your access is remote, you have the liberty to use the details as you please and at your convenience.
1.2: How to Spy on Whatsapp Messages Without Accessing the Target Phone
To use Neatspy spyware, these are the steps you need to follow:
Step 1: Sign up
You need to go to the Neatspy homepage, and sign up as displayed above. Simply provide your login details, and choose your password. When this is done, you will receive a confirmation in your email inbox.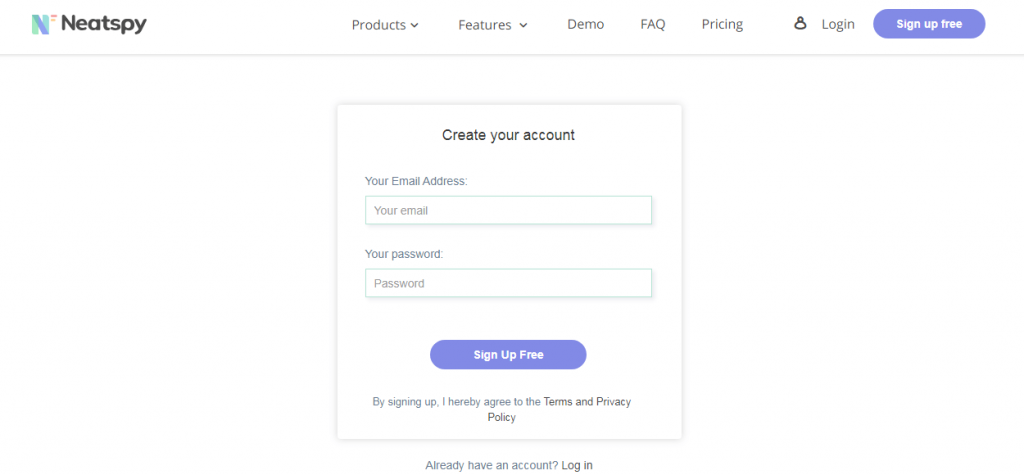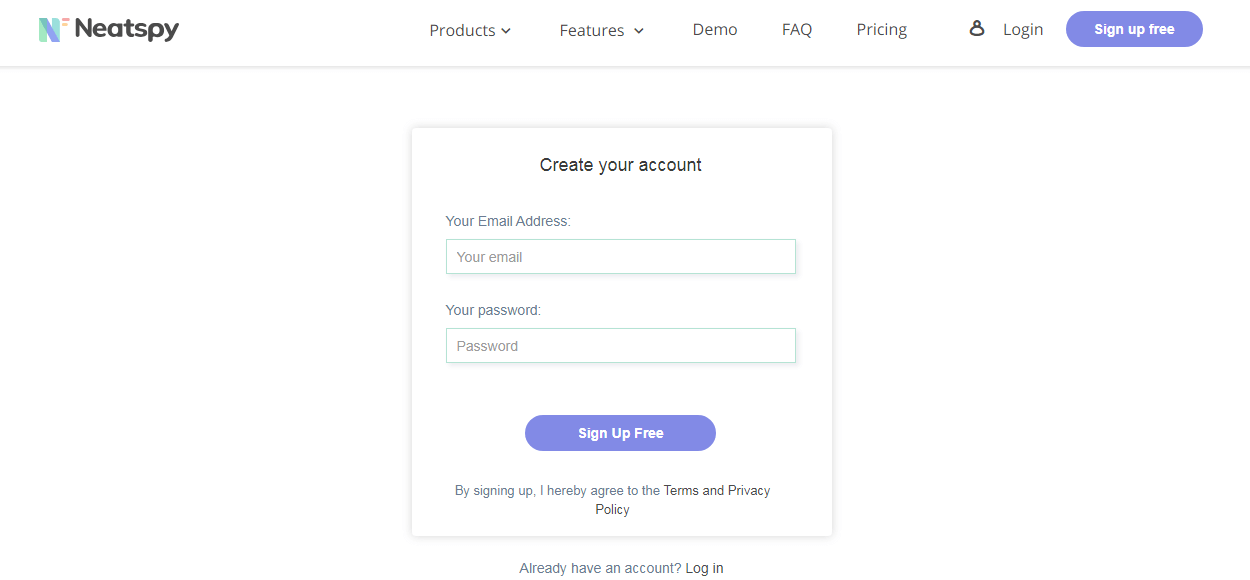 The next step will be to choose your service plan and pay.
You will receive a link in your email inbox so that you can download the app to your preferred viewing device.
Step 2: Provide Credentials
On the Neatspy spy wizard, you have to provide the iCloud credentials of the target phone as shown below: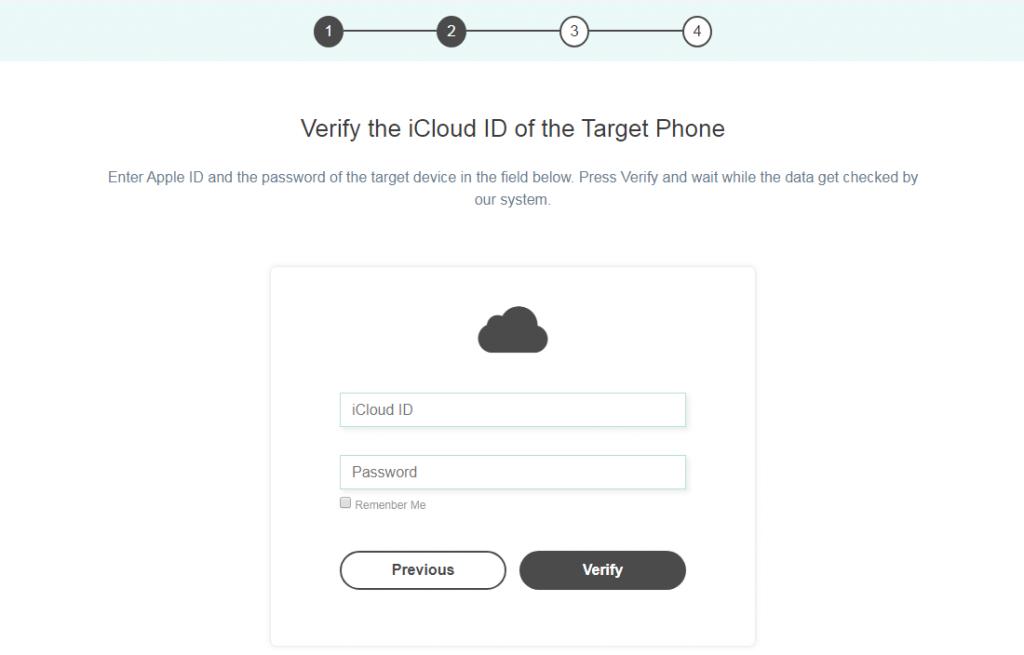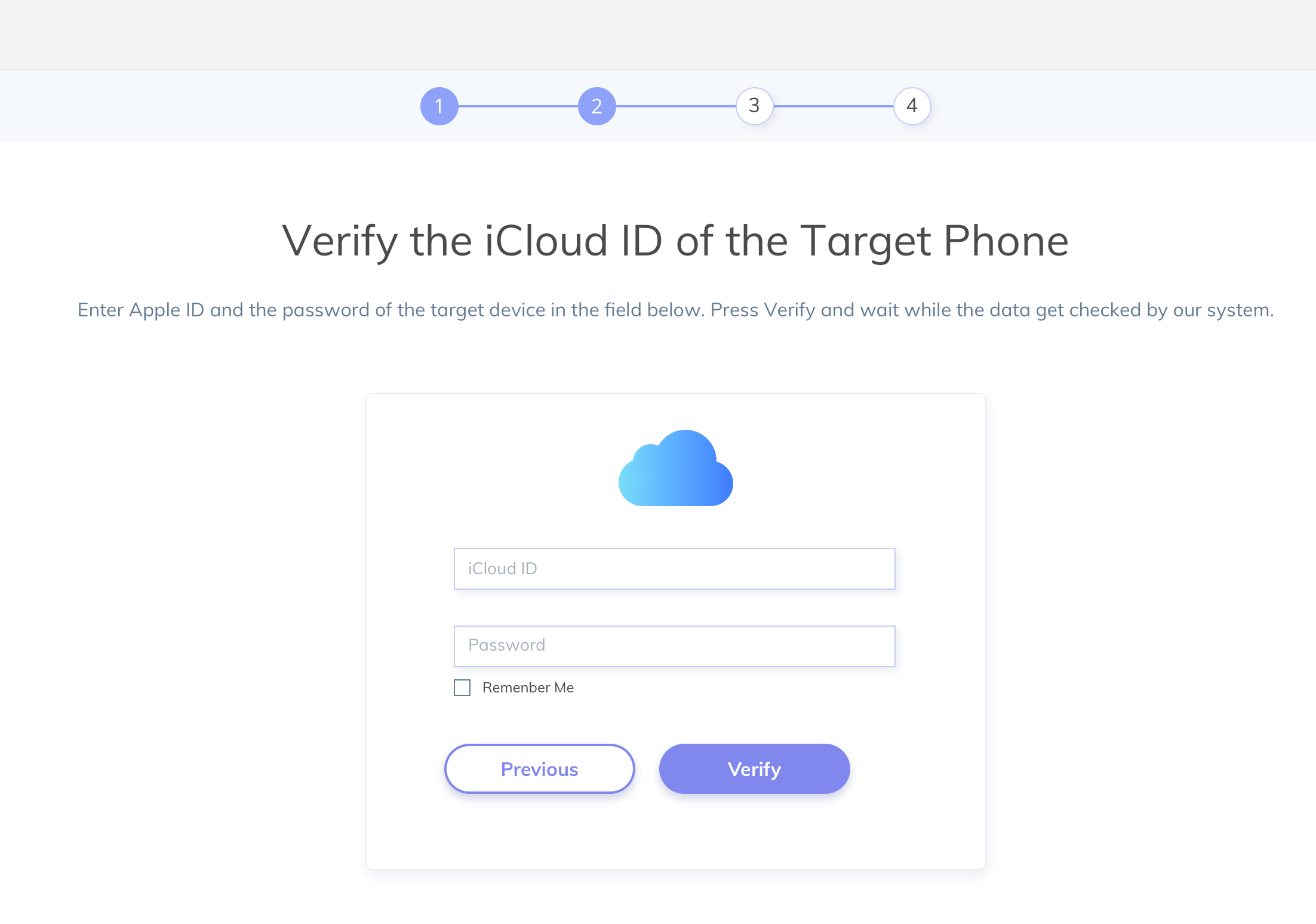 Step3: Spy on WhatsApp on iPhone without jailbreak
You will be able to view the target phone's Whatsapp details on your Neatspy dashboard. The images, video, GIFs, and other media will accessible to you.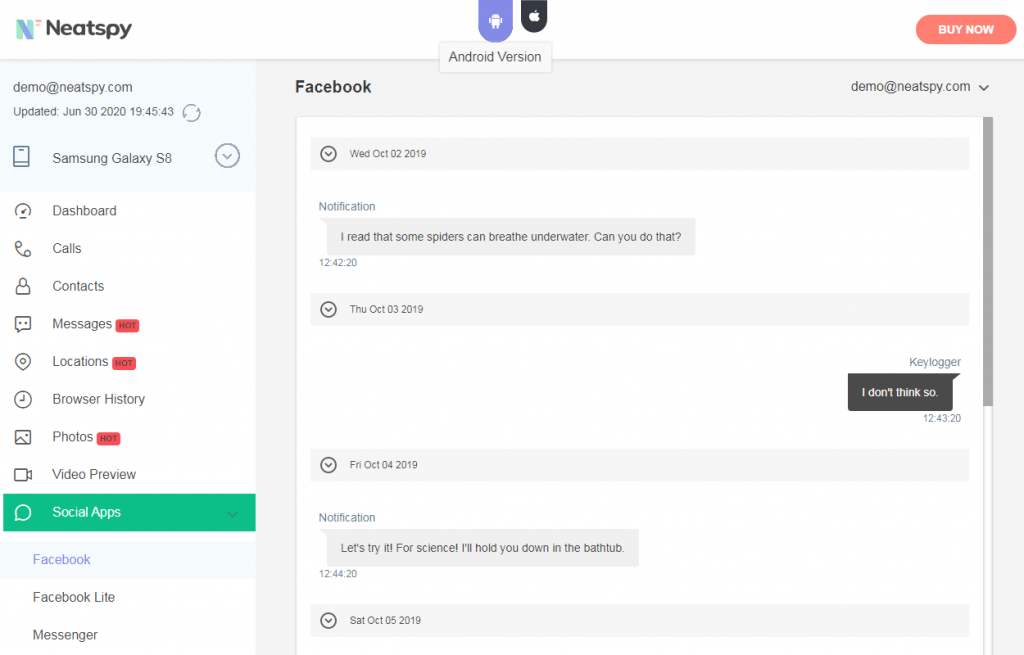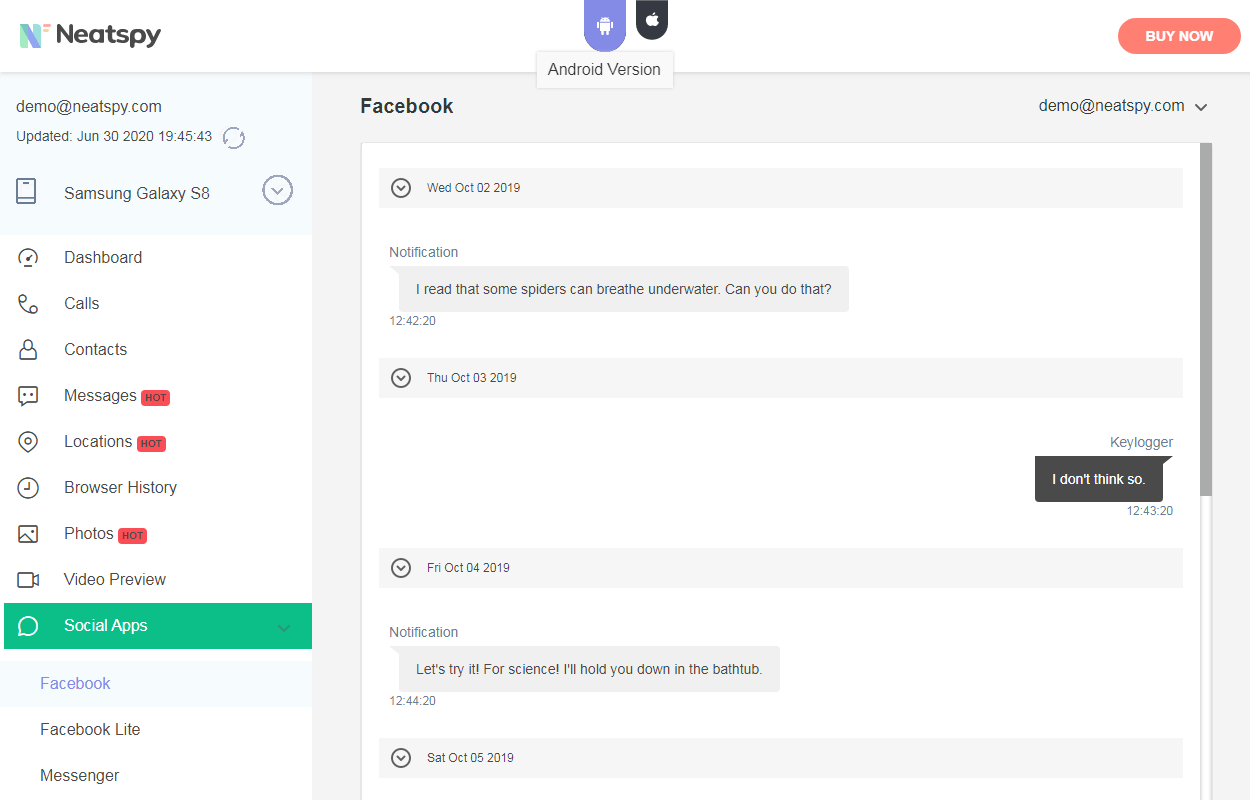 Also Read: Top 10 Best WhatsApp Spy Apps
1.3 What else can Neatspy do?
The Neatspy app is not meant for just WhatsApp tracking alone. It can also give you access to the following:
Keyloggers
Surrounding recording
Geo-fencing
Call recording
Contacts
Browser history
Wi-Fi Networks
Location
Events
Call logs
Notes
Memos
List of Installed applications.
Part 2: How to Spy on Whatsapp Messages Remotely (For Android)
The Android solution available from Neatspy app gives you access to WhatsApp on the target phone. To activate the spyware, here is what you need to do:
Step1: Create a Neatspy account
On the Neatspy signup page , you would see the image shown above.
Provide your needed credentials as shown above. Provide your email address and choose a fitting password.
Step2: Whatsapp Spy Download
If you are able to get access to the phone, you will need to install Neatspy app on it
In most devices, you must go to the settings, and access the security folder
At this stage, you should enable the phone to download apps from unknown sources
Turn on this permission and download the WhasApp spy app.
See the instructions on Neatspy use here >>
Step 3: Track WhatsApp Details
After completing the Neatspy installation, what you need to do is to access your display panel of the Neatspy app. You can do this on the web-based version or use a mobile device. You will be able to view the WhatsApp details on the target phone from your preferred display unit
Viewing Other apps
If you discover that the target Android phone is a rooted device, then you only be able to view non-default apps on it.
The following are the non-default apps you can access
Facebook
Whatsapp
Skype
Snapchat
Viber
Gmail
Conclusion
Your Neatspy app is simple to use, and you can follow the steps shown above to spy on any target phone.  Know that you know how to spy on WhatsApp, you can go ahead and put the spyware to use.