Want to track someone's iPhone? That's easy and fast! Here in this article, I am going to introduce several ways to track an iPhone.
How to Track Someone's iPhone Without App

How to Track an iPhone by Phone Number

How to Track Someone's Location on iPhone for Free
How to Track an iPhone from an Android Phone
Part 1: How to Track Someone's iPhone Without App
If you want to secretly track someone's iPhone without an app, your best option is to use a service called Neatspy iPhone Spy App.
Regardless of whether you're a concerned parent wanting to monitor their child, or an employer wanting to keep a track on your employees, Neatspy is the best iPhone Tracker that can efficiently help you track someone's iPhone without installing an app.
Why should I use Neatspy?
There are a lot of great benefits of using Neatspy Free Cell Phone Tracker. It is a completely legal software that you can use to monitor iPhone devices. It's used and trusted by over 1 million people from 190+ countries so it's entirely trustworthy.
Furthermore, it also comes with a no-jailbreak function, whereby you can monitor the target device even without having to physically access it.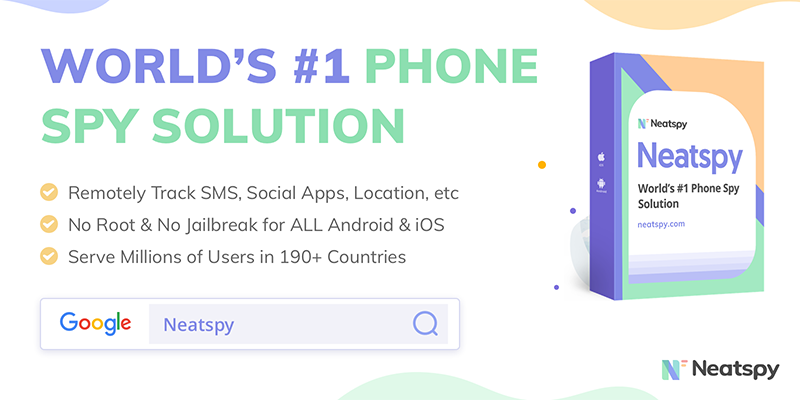 How to Track An iPhone Without Them Knowing?
The Neatspy iPhone solution is available for use with the following steps:
Step 1: Get Your Free Neatspy account
You need to register for a free Neatspy account by following the prompts and providing these details:
Your preferred email address
Password
Go to sign up to complete the process.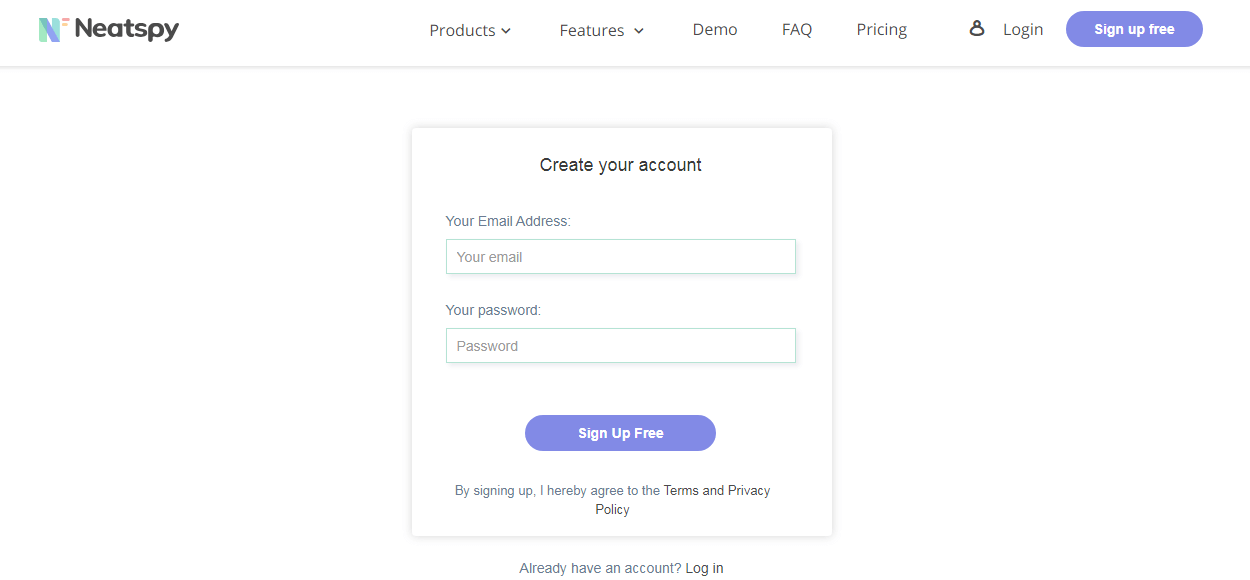 Step 2: Use the Target iPhone credentials
In the Neatspy app, log in
Provide the target phone's username on the iCloud
In the space provided, enter the password of the iCloud account.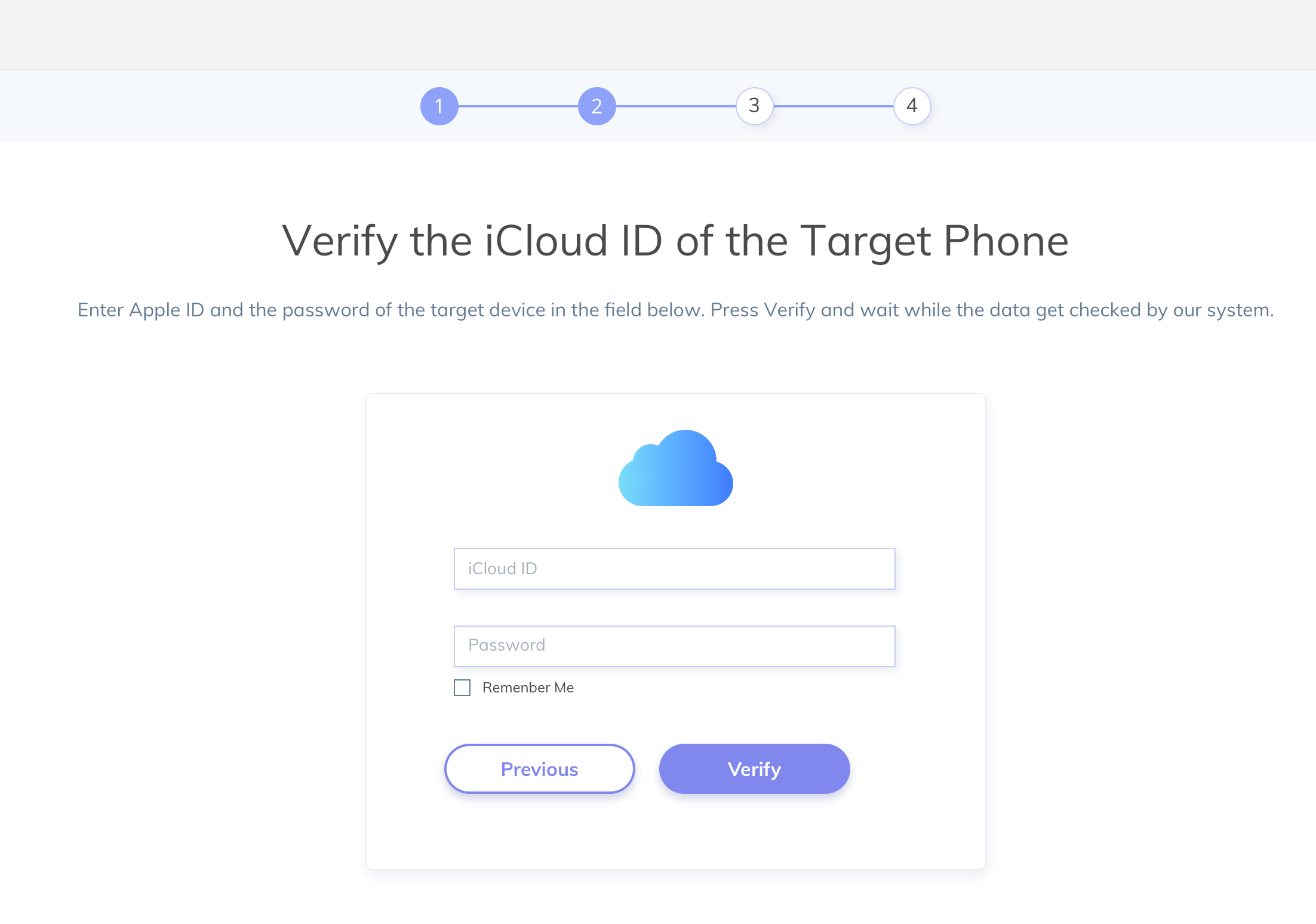 Step 3: Track the Target iPhone Without Them Knowing
Once you provide the login details for the target phone's iCloud account, you will be able to track it. You will be able to view the details on your app display after it syncs in 24-hour intervals.
Do I need to jailbreak or install software?
NO! You do not need to jailbreak an iPhone or install any software.
For Neatspy, it has the following features without jailbreak:
Call logs
Contacts
Existed and Deleted Text messages and iMessages
Browser history
Notes
Events
Real-time Location
LINE messages
WhatsApp
Other Installed apps
Want to have a try? Just Sign up here>>
We've been getting a lot of questions from concerned individuals who want to find out how to track an iPhone by phone number. To address that concern, I've added this part in the article.
iPhone Tracker by Phone Number
BeenVerified is a powerful tracker website that can give you the iPhone user's personal details with just their phone number.
You don't have to install any app into any phone. You just need to enter the phone number (with the extension number) into the search bar and click on 'Start Search'. You'll get all the necessary information within just a few seconds.
BeenVerified conducts a thorough background search that gives you the following information about the unknown iPhone caller:
First and Last Name.
Current Residential Address.
Past addresses.
Email addresses.
Other phone numbers they own.
Their social media handles.
Access to any photos available online.
BeenVerified is the ideal iPhone tracker by phone number. It can give you background info into an unknown caller so you can determine how to deal with them.
However, it can't give you the current GPS location of the caller, only their registered address. If you want to find out the GPS location, you'll need to use a professional surveillance app like Neatspy.
Part 3: How to Track Someone's Location on iPhone for Free
There might be a lot of different reasons why you might want to track someone's location on iPhone. You might want to track your kids' locations so you know they're not wandering off after school. Perhaps you want to track your spouse's iPhone to find out if they're keeping secrets from you or cheating on you. Perhaps you don't have to track someone else and you just want to find your own lost iPhone.
In all of these situations, it would be helpful to have access to an iPhone location tracker that can help you out. There are a lot of iPhone location tracker apps in the market.
However, a lot of them require you to jailbreak the target iPhone. If you can help it, you should jailbreak because that leaves the iPhone vulnerable to malware and hackers, and it increases your chances of getting caught.
Using Neatspy Cell Phone Location Tracker
While Neatspy can track someone's location on iPhone, iPad, Android, Windows or Mac. You don't need to jailbreak or root the target device. You can check its LIVE DEMO to see how it works.
Except for Neatspy's solution, there are also some other ways to track iPhone location for free.
How to Track Someone's Location on iPhone for Free
Here I'll show you how to track an iPhone location without app using iCloud.
Go to icloud.com and log in using your iCloud credentials.
You might get a two-factor authentication screen wherein you'll have to enter the code sent to the iPhone. In this case, you can scroll down and click on the "Find my iPhone" icon instead.
If you get logged in without the two-factor authentication prompt, then you'll be led to the iCloud dashboard. Click on the "Find my iPhone" icon.
On the top bar, you'll find a drop down menu. Choose the device you want to locate. If the target iPhone's location is turned on, you'll find its location on a map. You now have several options – you can Play Sound to alert individuals around it, you can trigger Lost Mode so that the phone shuts down with a password and a custom message is displayed on the screen, or you can Erase iPhone if you're afraid that it has been stolen and someone might access your data.
Once you have the iPhone location, you can simply follow the map and find it.
Similar to the previous method, this method will also only work if you have the Location feature on your iPhone turned on. Google and Apple tend to collect a lot of information from people's phones, including their location history.
Some people might consider this to be an invasion of privacy, and thus they turn the Location features off, but it proves to be extremely useful when someone has lost their iPhone, or if it has been stolen.
Google's Timeline feature (formerly called Location History) provides you with an engaging interface whereby you can find out where your iPhone is, and you can also find trace its entire location history to find out where it has been. This is especially useful when you're tracking a stolen iPhone.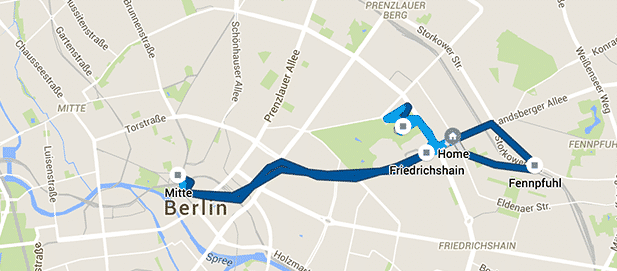 When Google Timeline collects your location data from your iPhone, it maps it out. Google stores location data in a good-looking interface that is easily accessible. You can, therefore, see wherever you have been using this tool.
However, you can also use this tool to track an iPhone from an Android phone if you are crafty enough. All you need to do is sign in your browser with the target iPhone email account. Whenever the device is connected to the internet, its live location will always be available on Google Timeline.
To track a person, visit google.com/maps/timeline on your android phone and select "Today" on the top left side of the screen. You can scroll the timeline and see all the visited places. You can also pick a particular day that you are interested in.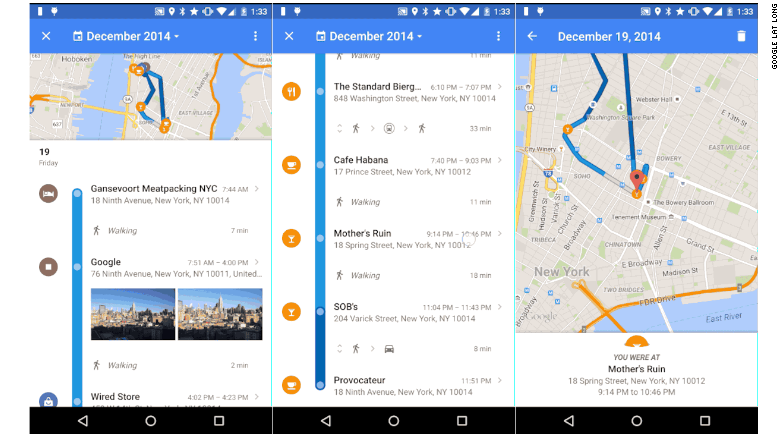 Conclusion
You can use Neatspy app to track any iPhone location at any time. This makes the spyware a convenient option you can use to keep an eye on your loved ones.
Please be advised that the products provided on this page may require consent in certain jurisdictions–please check in your applicable area before using.
References: