"My child has been very secretive lately. He comes home late from school, and he's always on his phone, and his grades are dipping. I want to help him but he won't talk to me. How can I track my child's phone without them knowing?"
The scenario mentioned above is a very common one. We get tons of questions like these from concerned parents every week. A parent's prime responsibility is to protect their children from everything, even from themselves sometimes. However, children are, by nature, very secretive.
As such, sometimes it becomes necessary to keep track of their phones to keep them safe online. In this article, we'll tell you how to track your child's phone.
I know a lot of you may be concerned that if your child finds out they're being tracked, they will stop trusting you. That's why, in this article, we'll answer the question "how can I track my child's phone without them knowing?"
Part 1: How to Secretly Track My Child's Phone from Another Mobile Phone
In order to track your child's phone without them knowing, you need to use a parental control app that can be easily installed and doesn't leave a trace. That's where Neatspy comes in.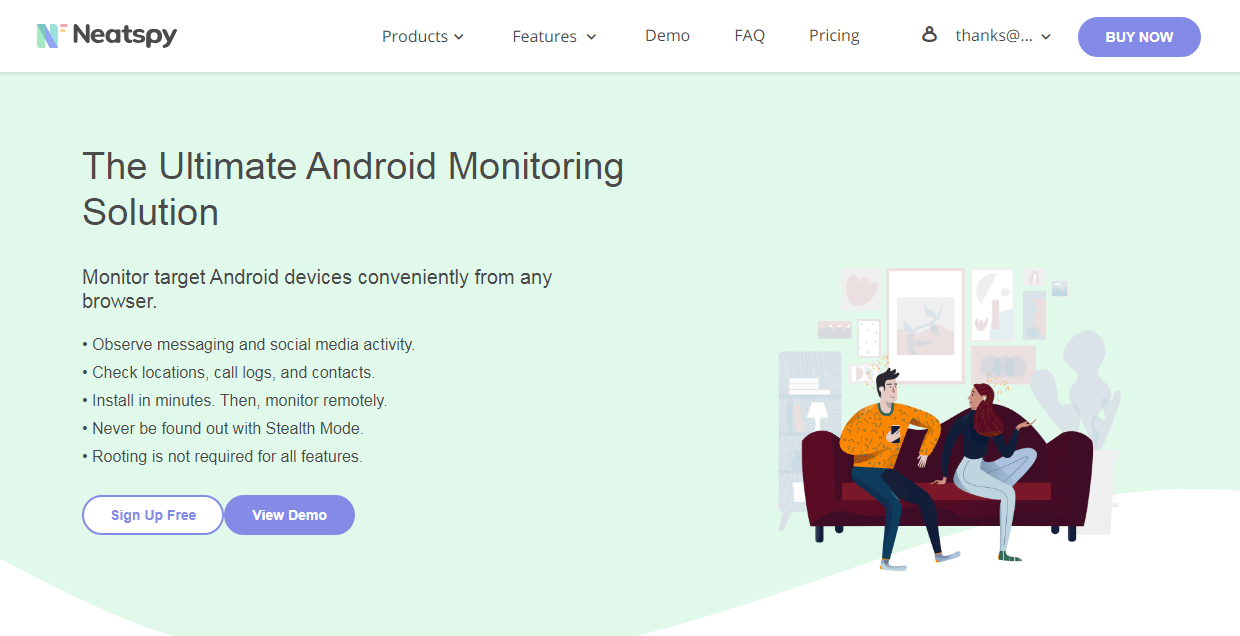 Why should I use Neatspy?
Neatspy is one of the best completely legal and authentic monitoring apps in the market. It has some of the most efficient tracking systems in place and it can be used to track your child's locations, their text messages, and a number of other things. There are a number of different reasons for you to use Neatspy: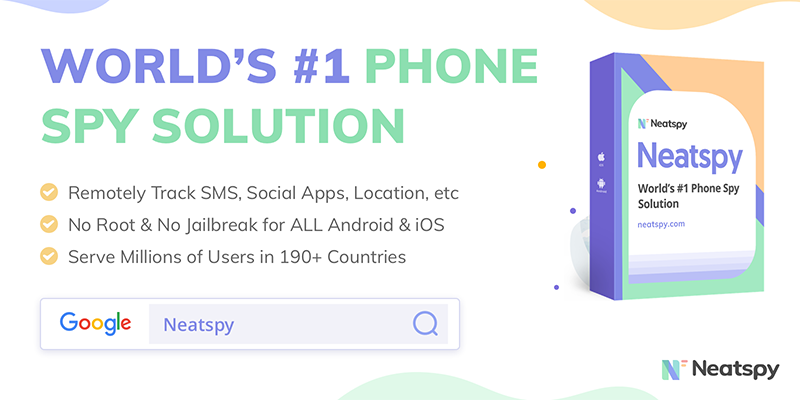 Highly trustworthy and reliable as it's used by over a million users from across the globe.
It's extremely efficient and comes with a wide range of features.
It can also be used without jailbreaking or rooting.
There's a variety of flexible and reasonable packages – Basic, Premium, and Family.
Neatspy saves all of the target phone's information. As such, you can access all your kid's messages and photos even if they delete it from their phone.
You get a FREE Live Demo version as well.
Do I need to jailbreak or root my child's phone?
Jailbreak or Rooting isn't necessary to track your child's phone. However, if you choose to go for the no-rooting and no-jailbreak version, you'll have access to a limited set of features. Furthermore, to track the phone without rooting or jailbreaking, you'll need access to your child phone's iCloud credentials for logging in.
No-Jailbreak/Rooting Features
Access phone contacts.
Access call logs to find out who the target individual is talking to, when, and for how long.
Access all the text messages, including iMessages.
Check browser history.
Check the Events, Notes, and Calendar apps.
Access the phone's Wi-Fi networks.
Access the phone's WhatsApp.
Check the installed applications.
Track the phone's location.
[
Note
: Most monitoring apps don't even come with a no-jailbreak option. Furthermore, even those that do come with no-jailbreak options have the same set of limitations on their features. You might find online services that promise even more features without jailbreaking, however, those are most likely scams so you should be careful.]
Jailbreak/Rooting Features
The following are the advanced features you have access to if you do jailbreak or root the target phone:
You can set up Geofencing. As such, you can establish a boundary, and if your child goes beyond that, you get an alert. This will help you get warned if your child is going somewhere they shouldn't.
https://neatspy.com/wp-content/uploads/2020/07/neatspy-select-device.png
You can monitor Social Media such as Facebook, Viber, Instagram, Snapchat, etc. As such, if your kid is being cyber-bullied, then you can find out. You can also gain access to all their messages and media exchanged.
Sign up free or check Neatspy live demo here >>
How to Track My Child's Phone Without Them Knowing?
In this part, we'll show you how to track your child's phone without them knowing using Neatspy.
Step 1: Create your account and sign in.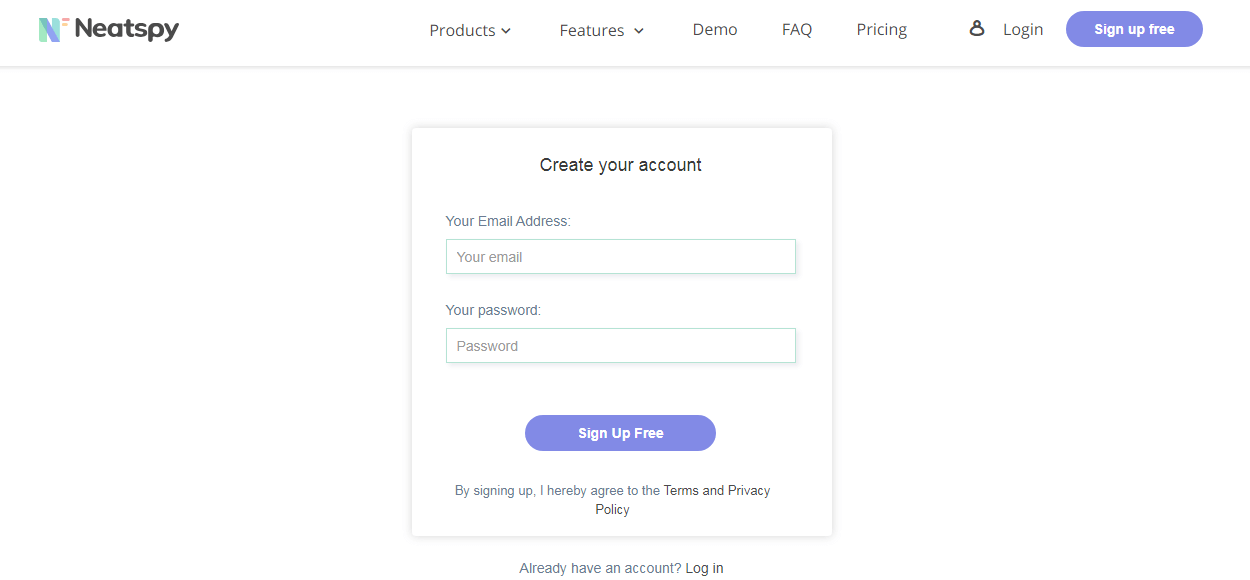 Step 2: Enter the target iPhone's iCloud ID and password. (For no jailbreak/rooting version.)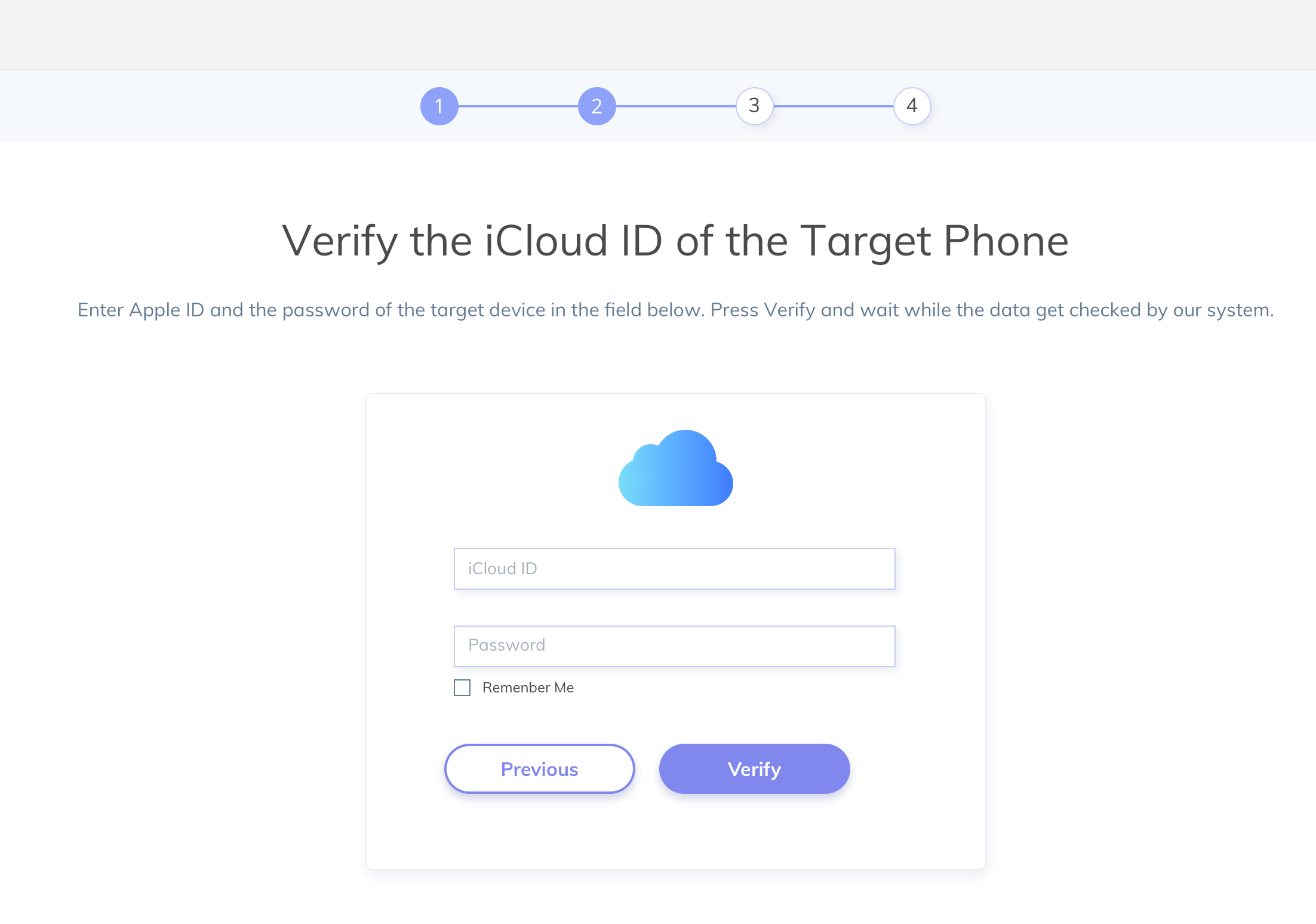 Step 3: Gain access to the target phone, jailbreak/root the device, and then install Neatspy into it. (For jailbreak/rooting version.)
Step 4: This will give you access to the Neatspy dashboard. You can use this to navigate all the features of Neatspy and track your kid's phone for free.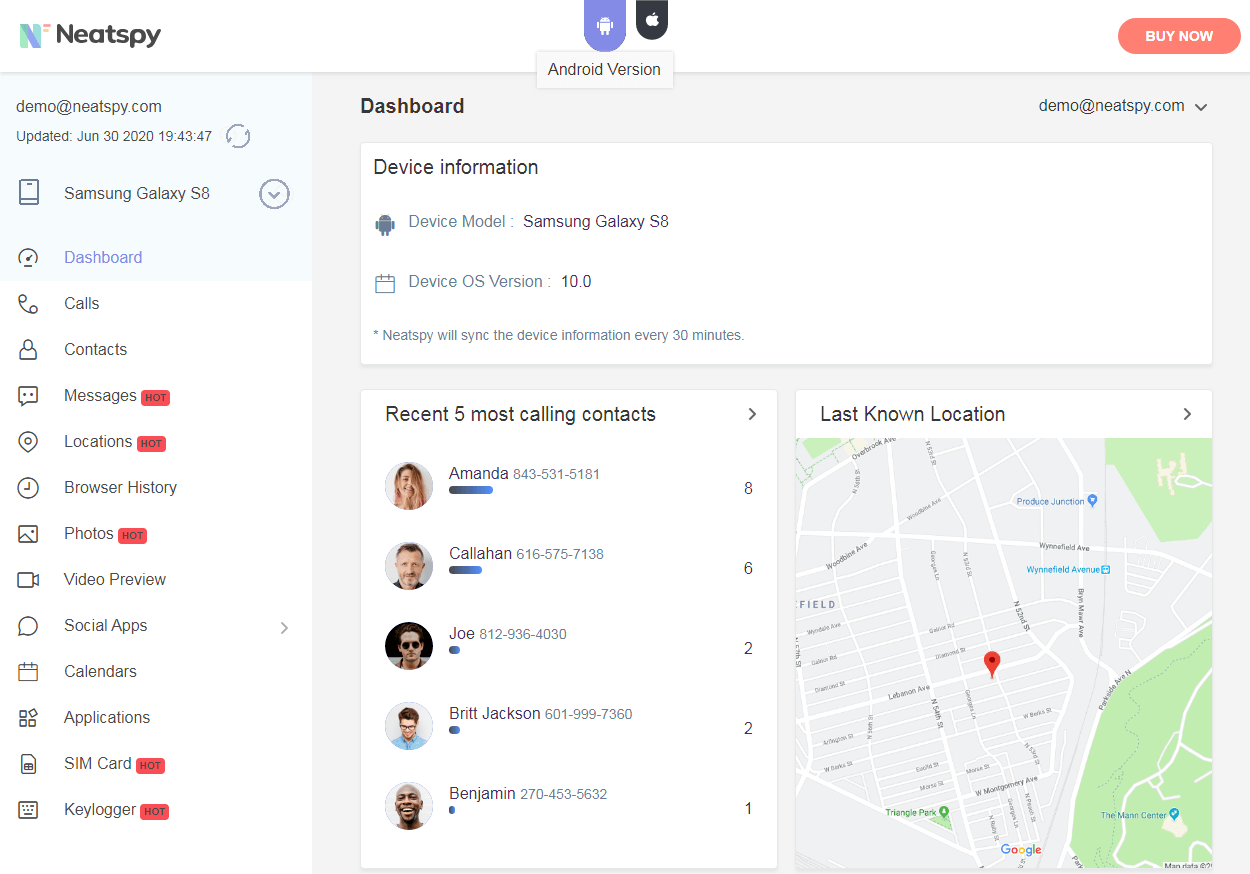 Can I access Stealth Mode?
Yes, it's possible to toggle Stealth Mode. After you install the app into the target phone, you can hide it so your child doesn't find out they're being monitored. Furthermore, Neatspy doesn't consume too much battery either so your child won't find out they're being monitored.
You may like: How to Track My Son's iPhone Without Him Knowing
Part 2: 5 Tips to Avoid Cyberbullying That Parents Need to Know
Statistics show that in a typical classroom of about 30 students, about 10 of them have been cyberbullied in some form or the other. That means roughly one-third of all kids face cyberbullying. In the past, parents and teachers had to be vigilant about physical bullying, which was easy to detect and stop.
But now that bullying mostly happens online, parents don't really know how to deal with it. Researchers have also found that victims of cyberbullying are a lot more likely to contemplate suicide. Below are 5 tips that parents need to know to help kids who might be victims of cyberbullying.
1. Allow your Child to access the Internet, but Regulate it
Young adults and children don't really make any distinction between their real and virtual lives. As such, things that are said and done online often have real-life repercussions for them. These days, most social activities occur online, and as such, it's a vital part of growing up.
As such, if parents were to prevent their kids from using online spaces altogether, it would be akin to grounding them for no reason, which will cause them to resent their parents. If you fear that your kid is being cyberbullied, simply taking away their phone will only add to their victimization and they won't approach you in future.
However, what you can do is place restrictions on their online time, instead of banning it altogether. Research indicates that people who spend more time online are more likely to be cyberbullied or more likely to take it seriously.
If you encourage your kids to also maintain a healthy offline social life, they are less likely to be affected by online slights, as that will seem less real to them.
Also Read: Snapchat Tracker: How to Track Snapchat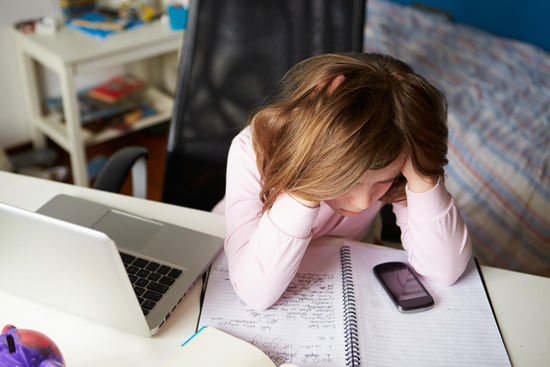 2. Teach them to Conduct themselves Respectfully
One of the main reasons why cyberbullying thrives online is because people don't see each others as people online. And, furthermore, being online gives individuals the opportunity to say and do things anonymously under a fake profile. Just as parents teach their children to behave in real life, they should also teach their kids how to behave online, i.e., "netiquette".
Furthermore, parents should also keep in touch with the latest social media apps and crazes, so that they can teach their kids how to behave in these platforms. Parents can also teach their kids what type of information they can or can't share online.
3. Open Communication
Very often, kids don't talk to parents about cyberbullying because they don't think they'll be understood. As such, parents should regularly talk to their children about things like stalking, catfishing, and other forms of cyberbullying. This will ensure that your kids feel safe about talking to you should something happen.
Don't Miss: How to Track My Daughter's Phone Without Her Knowing
4. Do Not Engage
This is extremely important. Online bullies and "trolls" feed on the attention they get from their targets. Positive or negative, they love it when people respond to their attacks.
As such, if kids respond to these, the trolls will only get worse. Parents should teach their kids not to engage with any form of cyberbullying. If someone is saying mean things about them, or posting anything hurtful, kids should know that they should directly block them and not engage at all.
Furthermore, if the bullying gets even worse, they should take a screenshot of all the messages, screenshot the user's name and profile, and then report the profile and send all the evidence to the rightful authorities. This will ensure that the troll's account is taken down, preventing them from cyberbullying the same kid in the future.
5. Monitor Online Activities
Finally, no matter how much you try to teach your kids, children can be impulsive and unpredictable. Furthermore, no matter how much you try to build trust, they will remain secretive by nature.
As such, if you feel they're being cyberbullied, you can use a monitoring app – like Neatspy – and track their online activities.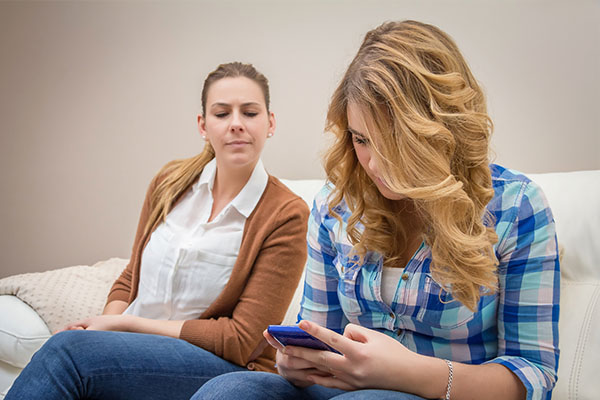 Conclusion
In this article, we've given you some valuable advise on how to deal with cyberbullying and how to protect your children. However, the most important takeaway from this article is that you can track your child's phone without them even knowing. As such, you can use Neatspy to find out exactly where they are at all times and what they're doing online.
I hope this article has answered your question "how to track my child's phone without them knowing." If you have any other questions, feel free to let us know down below.