'I suspect my spouse is cheating on me. How do I know?'. 'I don't know why he spends so much time on his phone'. 'I am insecure what makes her smile so often while using her phone'. 'We love each other much but I am in doubt these days. Is there a third person between us? Do I need to worry?'
Do not worry! Brush your doubts aside and become ascertain of your relationship. Today, we are enlisting top 10 free Android spy apps for a cheating spouse.
Use these apps to gather evidence and confront your cheating spouse. In another case, get relaxed, strengthen your relationship and give your spouse a dose of warmth.
App # 1: Neatspy
You suspect your spouse is cheating on you. We know the pain! We want to comfy you, not burden you! So, we recommend the top Android spy app for a cheating spouse – Neatspy.
Get rid yourself of any worries about spy app legitimacy and reliability.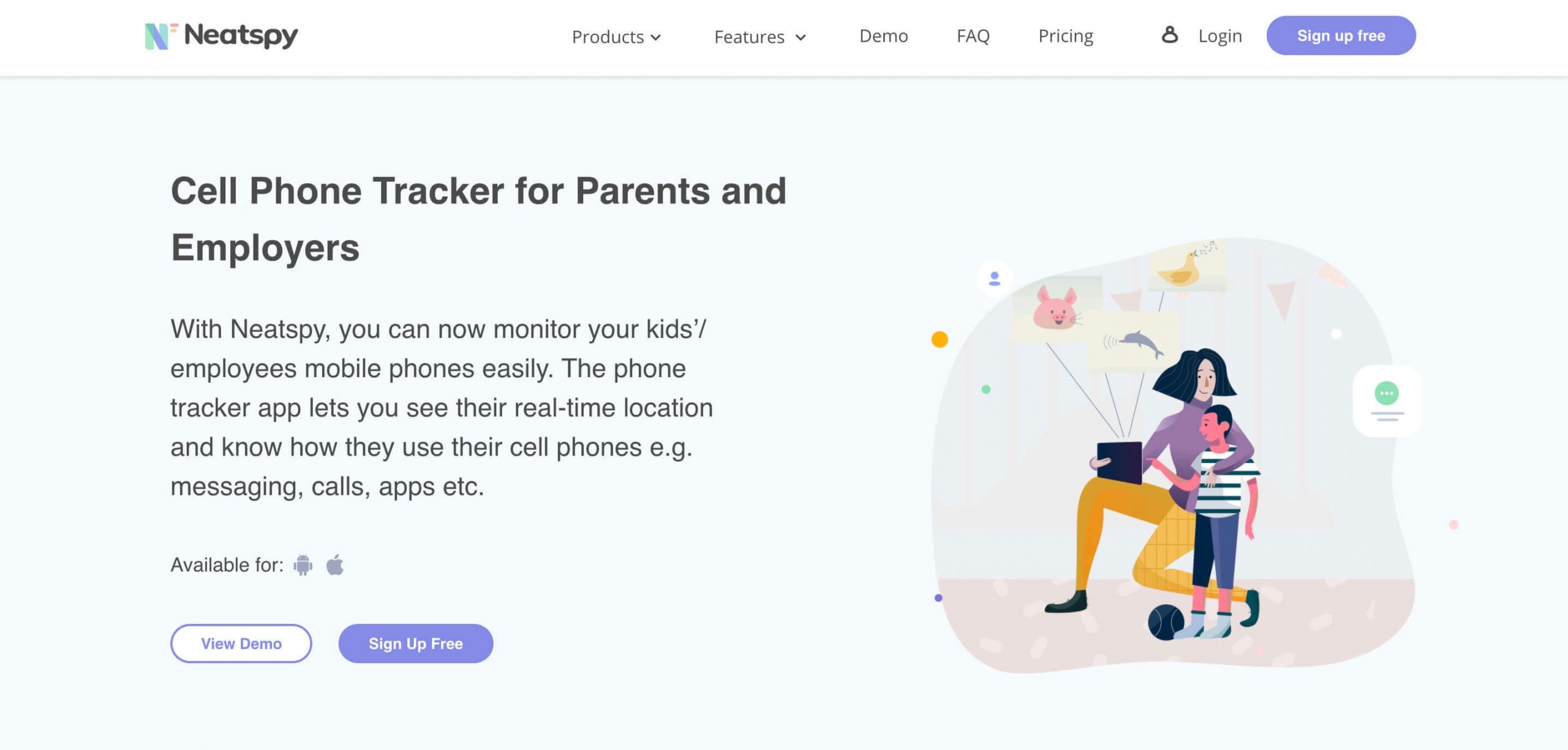 Why Neatspy is our best Android spy app for a cheating spouse?
Neatspy is a 100% secure and legit spy app. You can depend on Neatspy in full certainty as a great many different users are doing, in more than 190 nations.
It is a reliable and leading phone monitoring software with an impressive customer satisfaction rate of 96%. The app comes with a brilliant design and user-friendly interface to provide enhanced spy experience.
Moreover, you don't need to burden yourself with technical complexities. With fast and easy setup of Neatspy, you can start tracking an Android phone within a few minutes.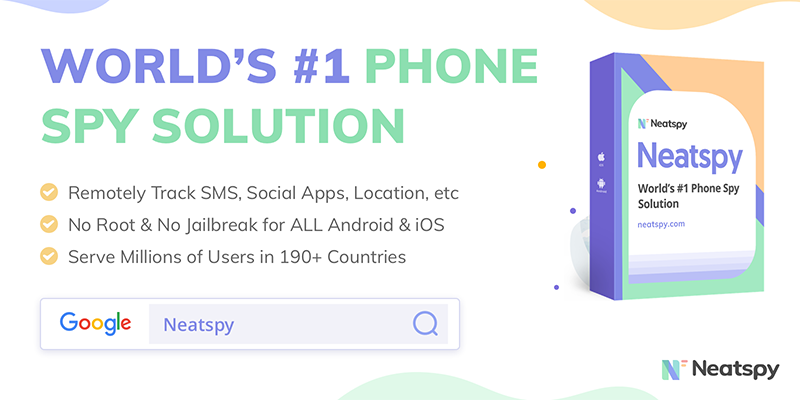 How does it work?
Once installed, you can get the real-time update of all device activity on the web-based Neatspy Control Panel. You can track call logs, SMS, social media apps, location, internet browsing history, contacts, photos, and videos.
View live demo here to explore the Neatspy Control Panel and see how Neatspy fulfills your spy needs.
You would love to choose Neatspy because it's fast and easy installation can be done within minutes. Neatspy Android app has a small footprint of less than 2 MB so it won't occupy much space.
With affordable pricing, Neatspy is a balanced solution in terms of features and performance.
Your spouse would NOT be able to get a hint of any spy app on the phone because:
It works silently in the stealth mode.
No need to root for ALL Neatspy Android features, even third-party social apps monitoring.
It consumes little battery power so your spouse won't notice anything suspicious.
It occupies little memory space so your spouse won't get a clue that an outsider may be secretly spying.
App icon disappears automatically after installation so there is no trace of Neatspy.
Most interestingly, you will be able to quickly uninstall the app with just one click from your Neatspy Control Panel.
What are you waiting for? Sign up to Neatspy and find out the truth right away!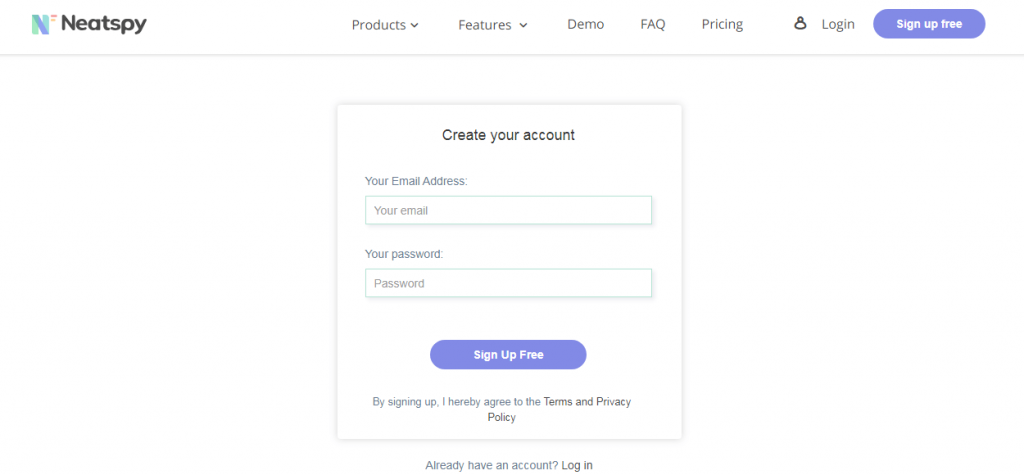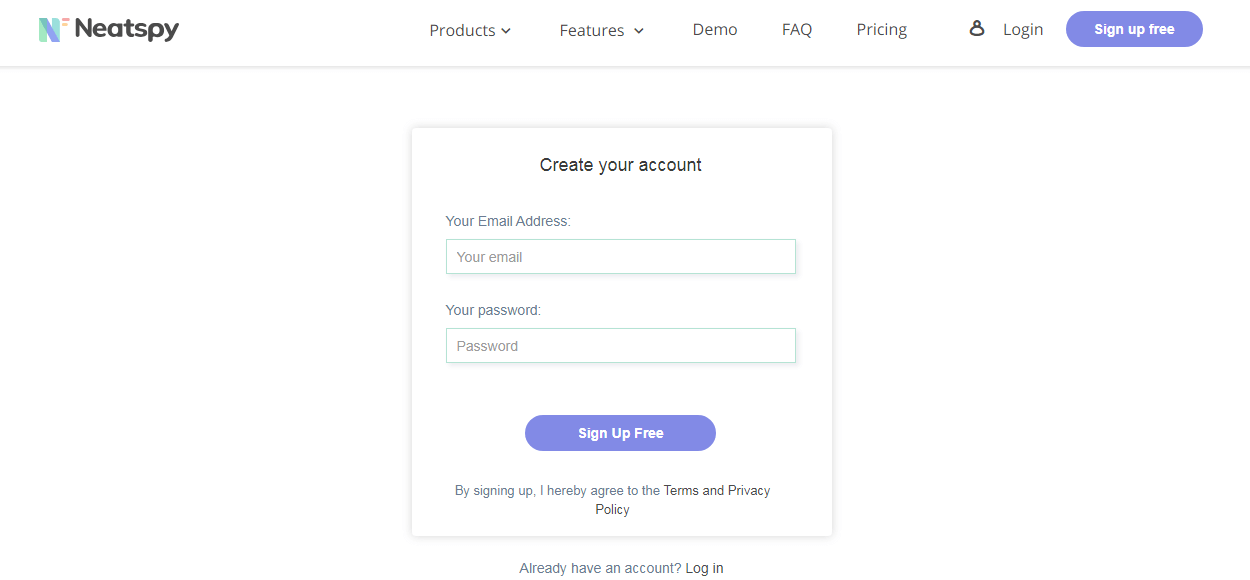 Don't Miss: Free Spy Apps for Android Without Target Phone
App #2: Spyier
Spyier is one of the cheapest, yet top spy app to catch a cheater. You can conveniently spy on your spouse through its user-friendly interface.
It comes second in the list as Spyier is difficult to install compared to the quick and easy installation of the Neatspy. Also, according to marketing research, some users complain about poor customer support.
See the call history and read the SMS messages to keep an eye on his conversation.
The social media tracking feature tracks all messages, photos, audio recordings and videos exchanged over WhatsApp, Viber and Facebook Messenger.
The location history will tell you where your spouse had been throughout the day.
It runs in a stealth mode so your spouse would not notice that you are tracking his activities on phone. The process name does not contain 'Spyier' keyword so you can stay worried free even if he checks the system processes.
Don't Miss: 10 Best Free Hidden Spy Apps for Android (100% Undetectable)
App #3: Spyic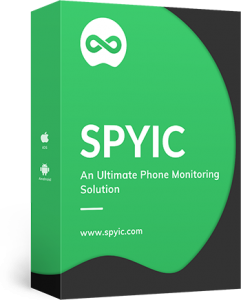 Spyic is one of the best Android spy apps for cheating spouses, developed for the tech-savvy. If you are well familiar with the technical stuff and easily get along with the complexity, Spyic is the right app for you.
Due to its outdated user interface, Spyic loses its score. It also requires you to root or jail the device before its full functionality can be used.
Once you root the Android device, Spyic provides you complete control over the phone of your spouse. You will find all standard monitoring features of an Android app in Spyic. Besides, some advanced features will help you hit right on the target.
The call interception feature silently adds you to an ongoing call and you will be able to eavesdrop as a silent listener. Just make sure that call tapping is not an illegal activity in your state.
Maybe your partner does not have the secret affair things on the phone. You would love to extract passwords to all accounts using Spyic password cracker and access them directly.
Spyic does not update the location periodically. Instead, it provides completely integrated real-time location updates for the target phone. You can also see the route history to know from where your spouse passed by on the way to the office or shopping center.
When in doubt, just activate the Spyic app and record phone surroundings including discreet pictures and the voices.
Spyic is compatible with Android OS 4.0.3 up to 8.1.
App #4: Minspy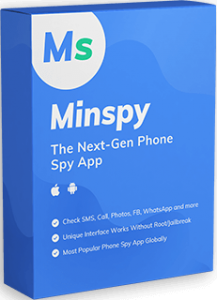 Minspy is another powerful phone spy app for Android mobile phones. It offers a handful set of features tailored particularly to your need of catching a cheating spouse.
Suspect anyone becoming the reason for your diverting your partner's attention? Set alerts for such contacts and dig out the detail from Minspy.
Don't only see the call logs with textual details. Listen to the recorded calls of your spouse and get the physical location of the caller to catch him red-handed.
If you have doubts about a potential affair of your spouse with an acquaintance in the neighborhood, set up a geofence alert and get notified instantly.
Can not reach the location to see what your spouse is doing? Send remote command to your spouse's phone and record the phone surroundings immediately using Minspy.
App #5: Spyine – Free Android Spy Apps for Cheating Spouse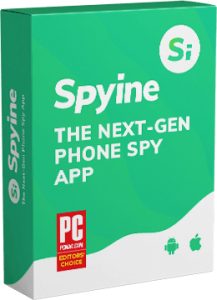 Spyine is my personal favorite for finding out the details of an unfaithful partner. Several Spyine features can be used intelligently to spy on the cheating spouse's activities.
The details of 'Reminders' and Notes' may reveal a hint of a secret meeting or a gift purchase to confirm the suspicion.
Use SIM Tracker to know if your spouse is using another SIM secretly to communicate with someone secretly. SIM Tracker detects and records every time the SIM card is changed, removed or plugged in.
If your spouse is smart to delete the private conversations and photos, Spyine Clue is smarter and retrieves the deleted SMS, calls, photos, and videos on the target phone.
Cheating does not mean an affair only. It may include legal paperwork. View and access documents in the target phone with Spyine.
App #6: Spyzie – Free Android Spy Apps for Cheating Spouse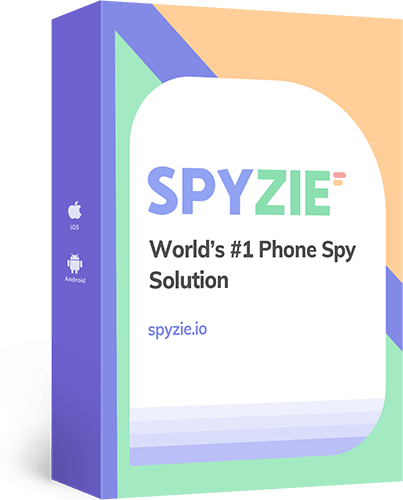 Spyzie is not only an award-winning spy app but it will also win your heart because it provides the exact features required to find out if your spouse is cheating.
With Spyzie app,  you can listen to live calls as they happen. If you missed live calls, you can listen to a recorded call later on.
What makes Spyzie uniques from its competitors is its ability to log and record VoIP calls.
Track the location of your spouse in real-time. If you suspect any malicious activity, you can use Spyzie to listen to and record phone surroundings.
Almost all apps provide logging of activity on social media. What we love about Spyzie is its capability to record Tinder logs for us. After all, that is the most popular dating app for cheaters.
Spyzie comes with a money-back guarantee. Unsatisfied customers can request a full money refund within 10 days of purchase.
App #7: Highster Mobile – Free Android Spy Apps for Cheating Spouse
Highster Mobile is another free mobile spy app with basic features. You will choose Highster Mobile if you are on a budget and does not require advanced tracking feature. After all, standard spy features are enough to reveal the cheating affair of someone.
Just make a reasonable payment once and get all necessary phone spy features.
See call history, read messages, track location and monitor social media activity.
Use stealth camera to take a picture of the surroundings secretly.
As an add-on, you can read the deleted messages and discover what was endeavored to remain hidden from you.
It is compatible with Android version 3.x, 4.x, 5.x, 6.x,7.x, and 8.x.
App #8: iKeyMonitor – Free Android Spy Apps for Cheating Spouse
iKeyMonitor is one of the most user-friendly spy apps for Android. The best thing about iKeyMonitor is that you don't need to root your spouse's Android device.
iKeyMonitor lets you track call history, messages, location, social media accounts, and internet browsing history.
iKeyMonitor can run on Android 2.3 devices or greater.
App #9: SpyMyFone – Free Android Spy Apps for Cheating Spouse
SpyMyFone is a less popular app. It has a vibrant and brilliant user interface.
It comes with a lot of monitoring features to keep an eye on your cheating spouse.
SpyMyFone comes with a live demo. Play around and explore the features yourself.
App #10: mSpy – Free Android Spy Apps for Cheating Spouse
mSpy is a powerful and professional Android spy app with over 30+ features. It comes lower in the list because you might feel overwhelmed with the hefty features.
Wrap Up
We recommend to intelligently spy on the other half and take measures to save the beautiful relationship. Hence, we feel important to tell you a word of caution here.
There is no remote installation option available to spy on Android devices. You will need to access your spouse's Android device at least once before you can find out if your spouse is cheating on you.
This looks like a daunting task but there is no way around it. Unfortunately, there is no way of tracking an Android device without installing an app. The installation process is almost similar in all apps, the setup time duration may vary.
However, you can make sure to choose an app which runs in complete stealth mode without affecting the performance of the target device. Otherwise, your partner may get a hint and your relationship can get in danger zone.
We recommend Neatspy as the safest spy app for you. It runs silently in the background with no evidence of it for the phone user. Neither it affects the battery nor the performance of the device. Moreover, you can quickly uninstall it remotely when you are done with spying.
Which app did you choose? Did it work for you? Let us know your experience in the comment section below!