The digital premise currently allows spouses to be secretive and dishonest in their relationships. This has led to spouses' growing need to uncover the secrets in a bid to keep an honest relationship. Neatspy allows you to keep track of your partner's actions through the app's spying features. You can monitor your spouse's communication without the need for physical access to his iPhone.
Part 1: How to Remotely Spy on My Boyfriend's iPhone without Touching it
Neatspy is designed in a unique way that enables you to monitor your boyfriend's Apple devices' activity without having to physically access it.
The app allows the spying of iOS devices remotely without touching the target phone by monitoring the iCloud. To start monitoring the device, ensure you have the Apple ID login credentials for the monitored phone.
To know how it works, you can check Neatspy Live Demo here >>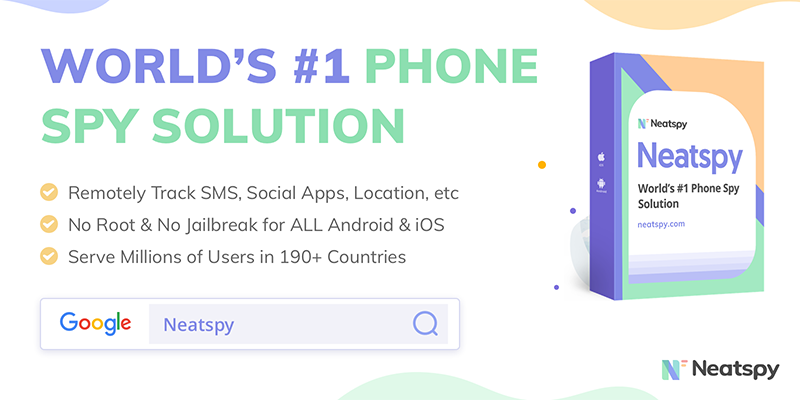 1.1 Neatspy iOS features
1. Call Tracker
This enables you to monitor all incoming and outgoing calls, call durations and the number of phone calls that your boyfriend has made.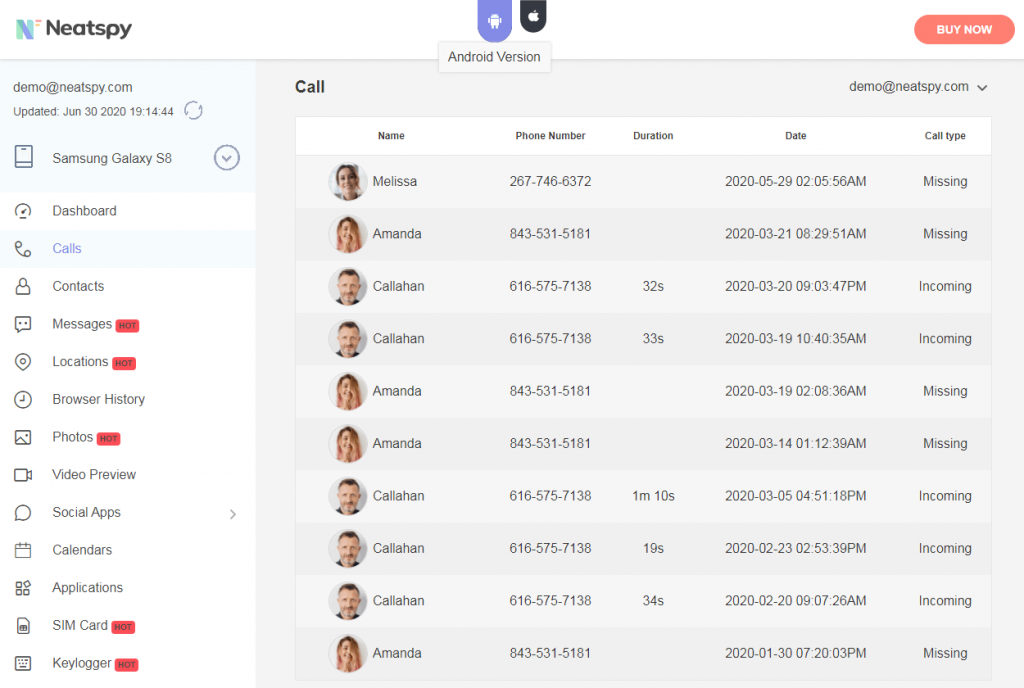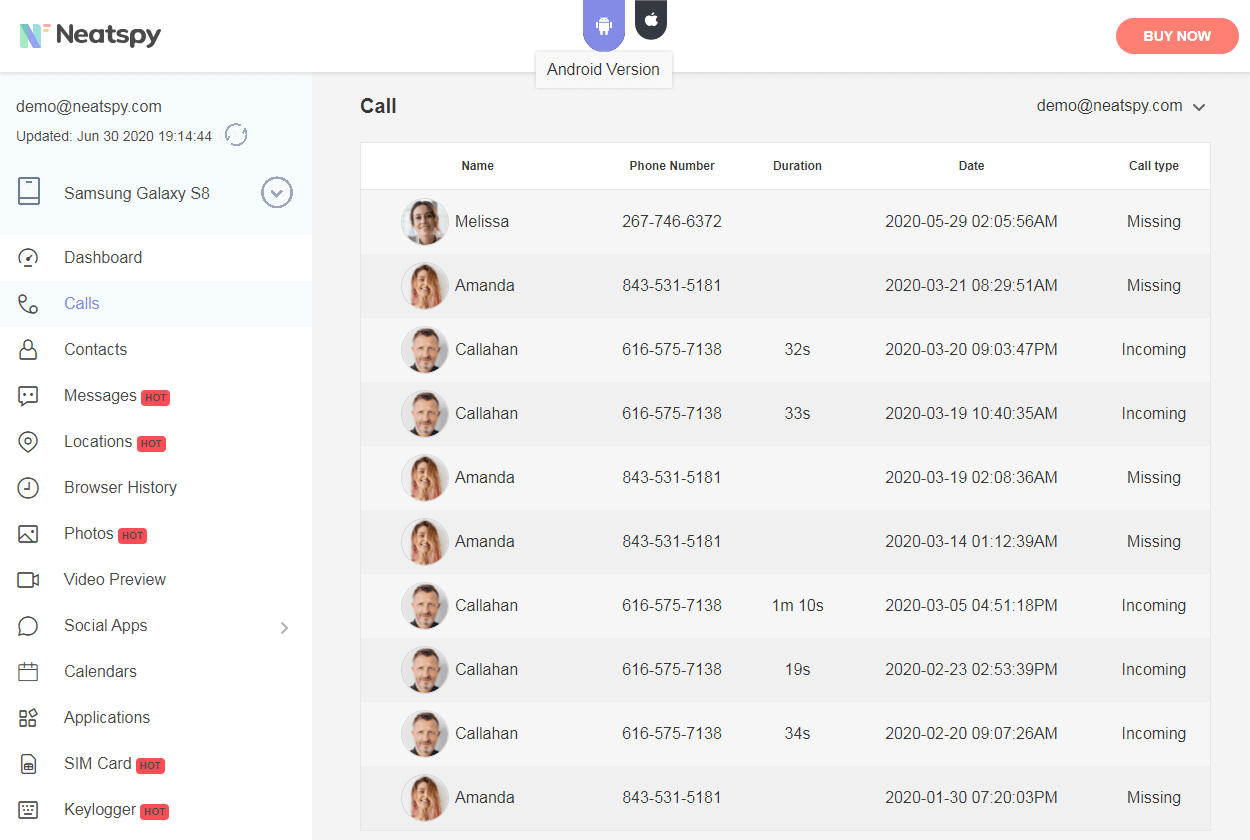 2. Track Location
You can now find out exactly where your boyfriend is simply by tracking his phone location through Neatspy. This feature uses GPS data and timestamps to give an accurate location of the device.
3. View installed apps
Neatspy also allows the user to have access to monitor the installed applications on the iOS target device. Spouses can also restrict and block the installation of apps on the target device.
Read: How to See Who Your Boyfriend is Texting
4. Check notes, calendar, and events
This is one of the best features on Neatspy that helps girlfriends track their boyfriends by showing any updates to notes or events planner in real-time.
5. Geo-fencing
This enables you to create a geofence on your boyfriend's device, perhaps around an area that you have previously discussed he shouldn't visit. This feature gives provides prompt alerts in real-time when your boyfriend goes to the restricted geographical area.
1.2 How to Spy on My Boyfriend's iPhone Without Installing software on the Target Phone
To begin tracking your boyfriend's iPhone, one needs to create an account first. The steps below outline how to do so:
Step 1: Sign up a free Neatspy account by entering your current account and password.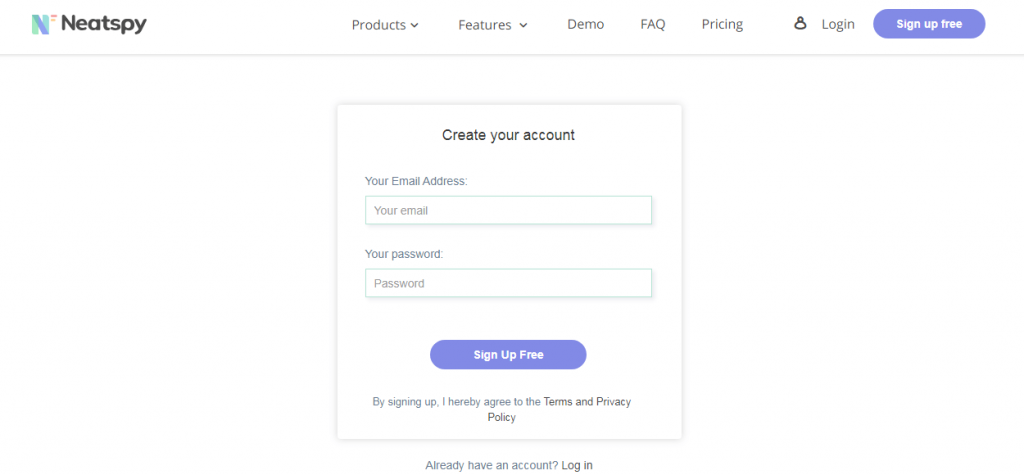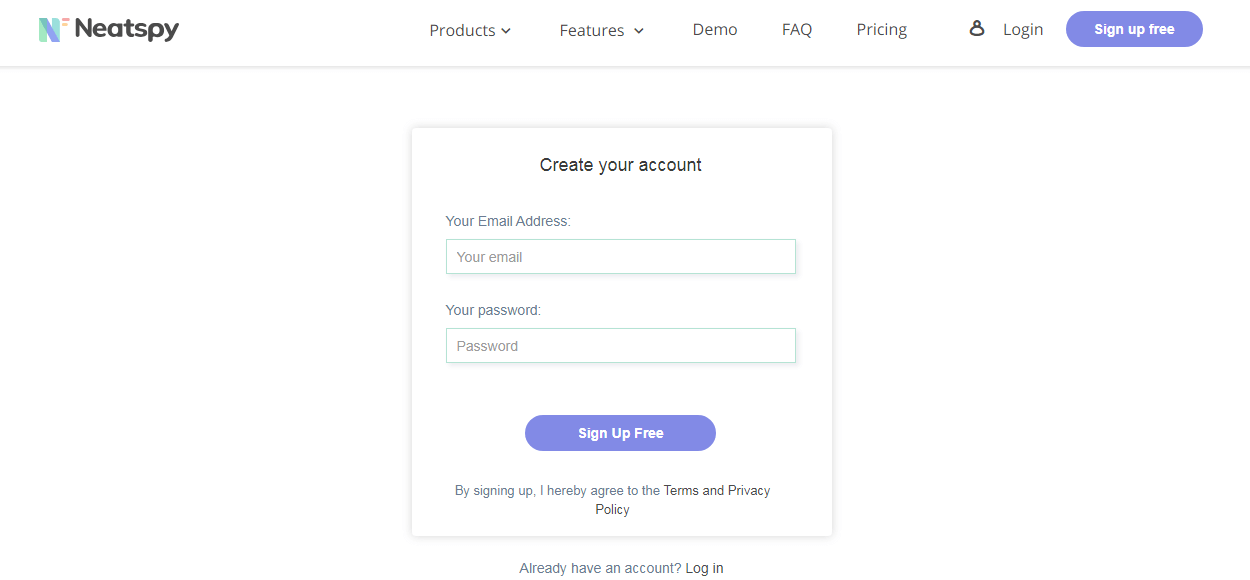 Step 2: Once signed up, input your target device's iCloud account details on your device.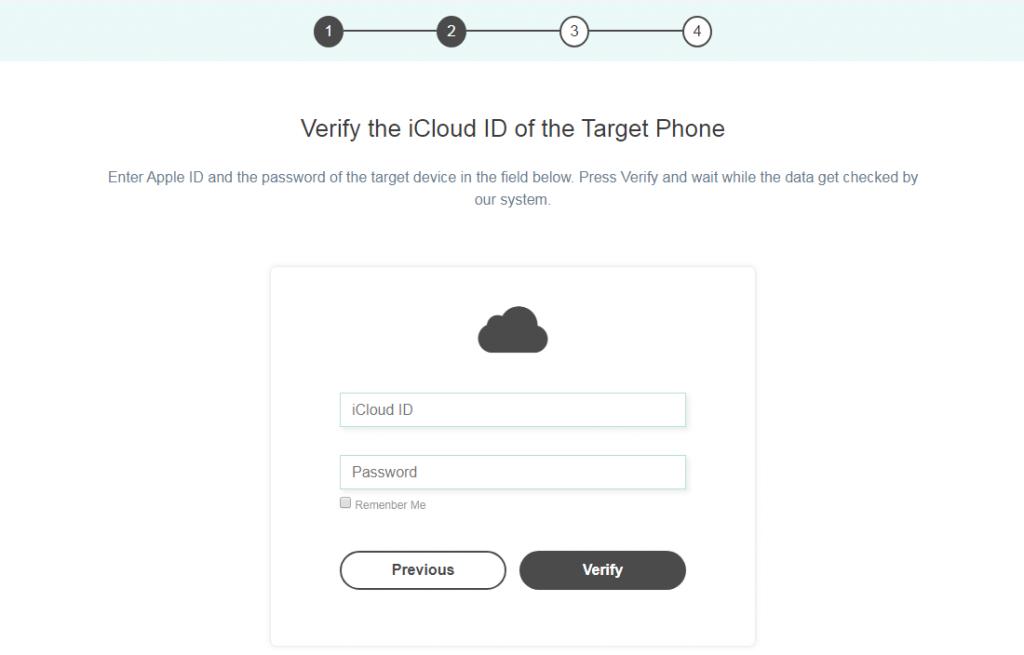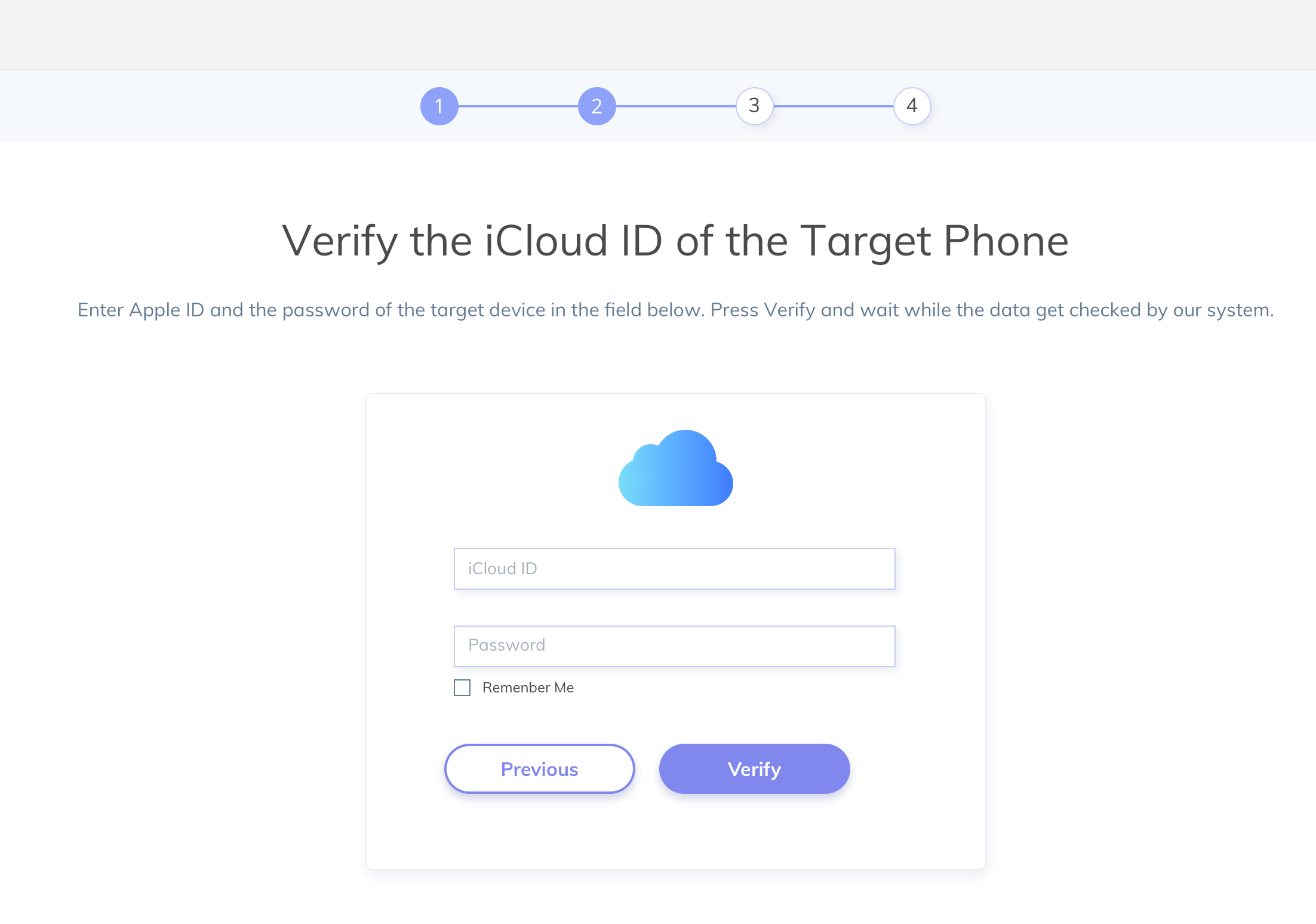 Step 3: Once you have logged in to your monitoring app, you can spy on the chats, text messages and installed apps on the Neatspy control panel.
Part 2: How to Remotely Spy on My Boyfriend's Android Phone without Him Knowing
2.1 Steps to spy boyfriend on an Android device
Below is a detailed step by step guide on how to spy on an Android target device:
Step 1: Login to your Neatspy account. With the target device at hand, install the Neatspy application on it and set it up.
Step 2: In the setup wizard on the monitoring device, indicate the operating system of the target device as being Android. This step is extremely crucial as the methods of spying on an Android and iOS device are rather different. You can check this Neatspy Android app installation Guide >>
Step 3: Once this is done, you can now proceed to set up the details you want to monitor through the monitoring device and start spying.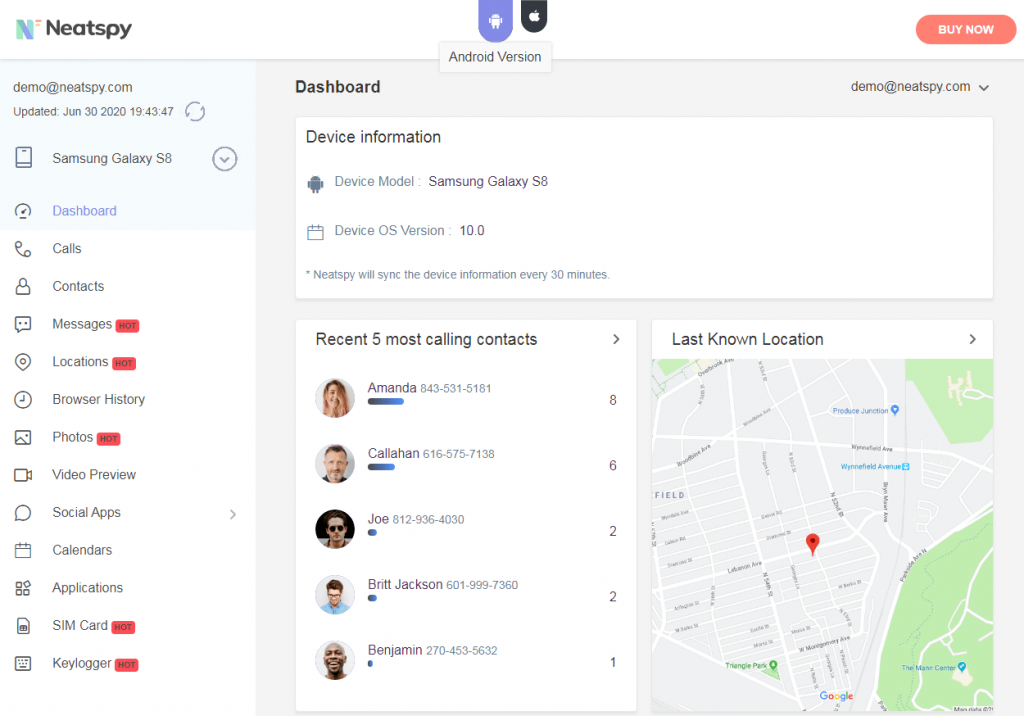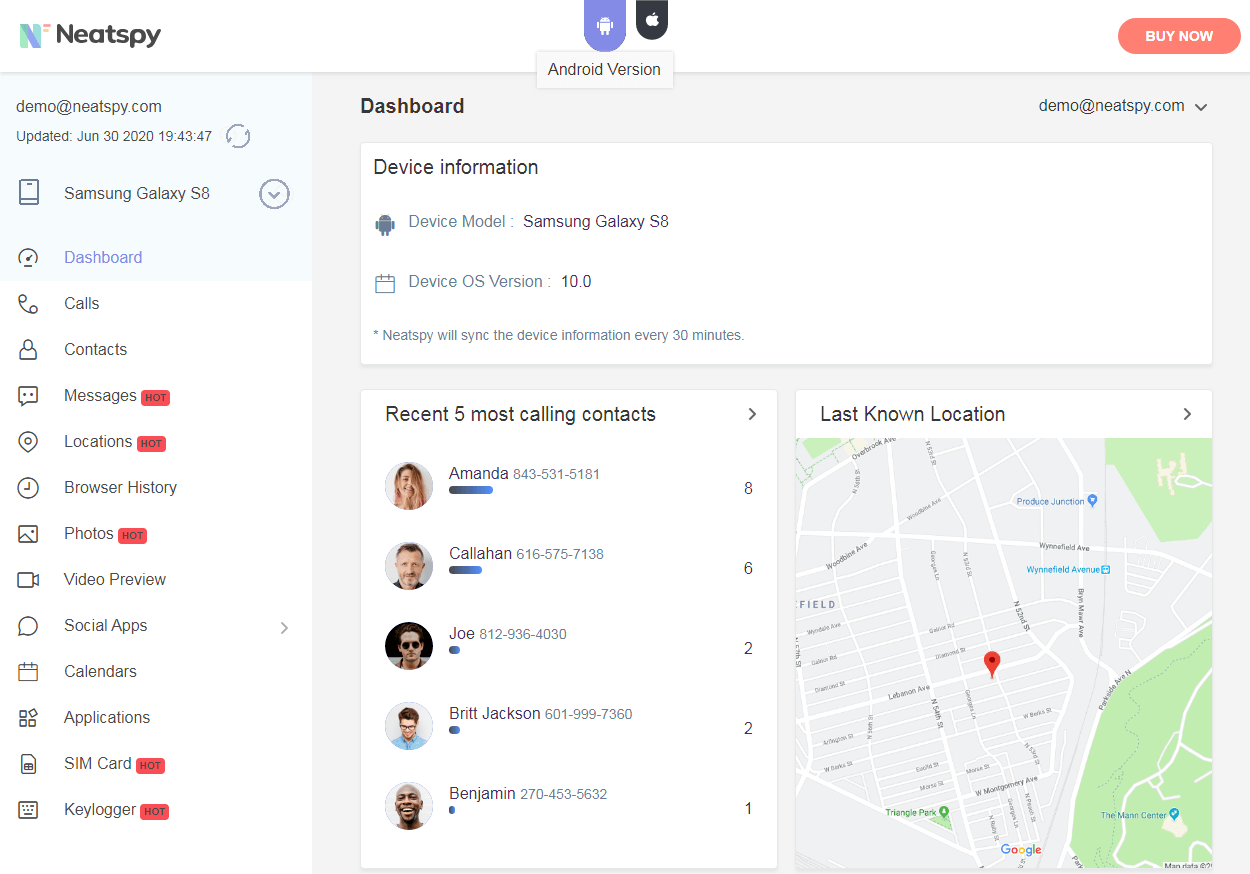 2.2 Features available on Neatspy for Android devices
Neatspy allows tracking of system applications on both rooted and unrooted devices. Some of the spying features available are calls, phonebook, calendar events, notes, location, keylogger, and multimedia files. You can also use it to read someone's text messages without installing software.
The application will also monitor the incoming and outgoing MMS, browsing activity, wallpaper images, browser bookmarks and installed application list.
To access non-default system applications you also do NOT need to root your Android device. The user will be able to view the IM chats, WhatsApp, Viber, Snapchat, Skype, Facebook Messenger and Kik platform on the target device.
Conclusion
In this digital age, spouses struggle to find stealth and discreet way to spy on their boyfriend's or girlfriend's phones. Neatspy offers a great and affordable solution to this struggle, it's the most exciting feature being that you do not have to touch the target phone as it remotely spies on the target phone. The application is definitely the best spy app of choice should you wish to spy on your boyfriend's phone.