You must be aware of what your girlfriend is doing while online. You need to watch for how she's getting in touch with other people and if she's cheating on you for any reason. One way how you can figure out what she is doing is by using Neatspy
Neatspy is one of the best spy apps for Android and iOS that lets you review what your girlfriend is doing with her phone. This spy app tracks what she is doing and how she is interacting with others.
With Neatspy, you can look at what your lady is doing on her phone when calling other people, searching for things and more. You can find out who she is reaching at any time.
You can also see what websites she is visiting and apps she is using. You might not have to even get access to her phone provided it is an iOS model with iCloud access.
Most importantly, you do NOT need to root or jailbreak her phone.
Part 1: How to Spy My Girlfriend's Phone Without Her Knowing (Android)
Neatspy is a monitoring program developed by experienced software professionals who understand the needs that you have for monitoring a person's mobile device.
With Neatspy, you can quickly analyze what is happening with someone's phone at any time. The unique technology used by Neatspy is part of why people in more than 190 countries around the world have downloaded the program.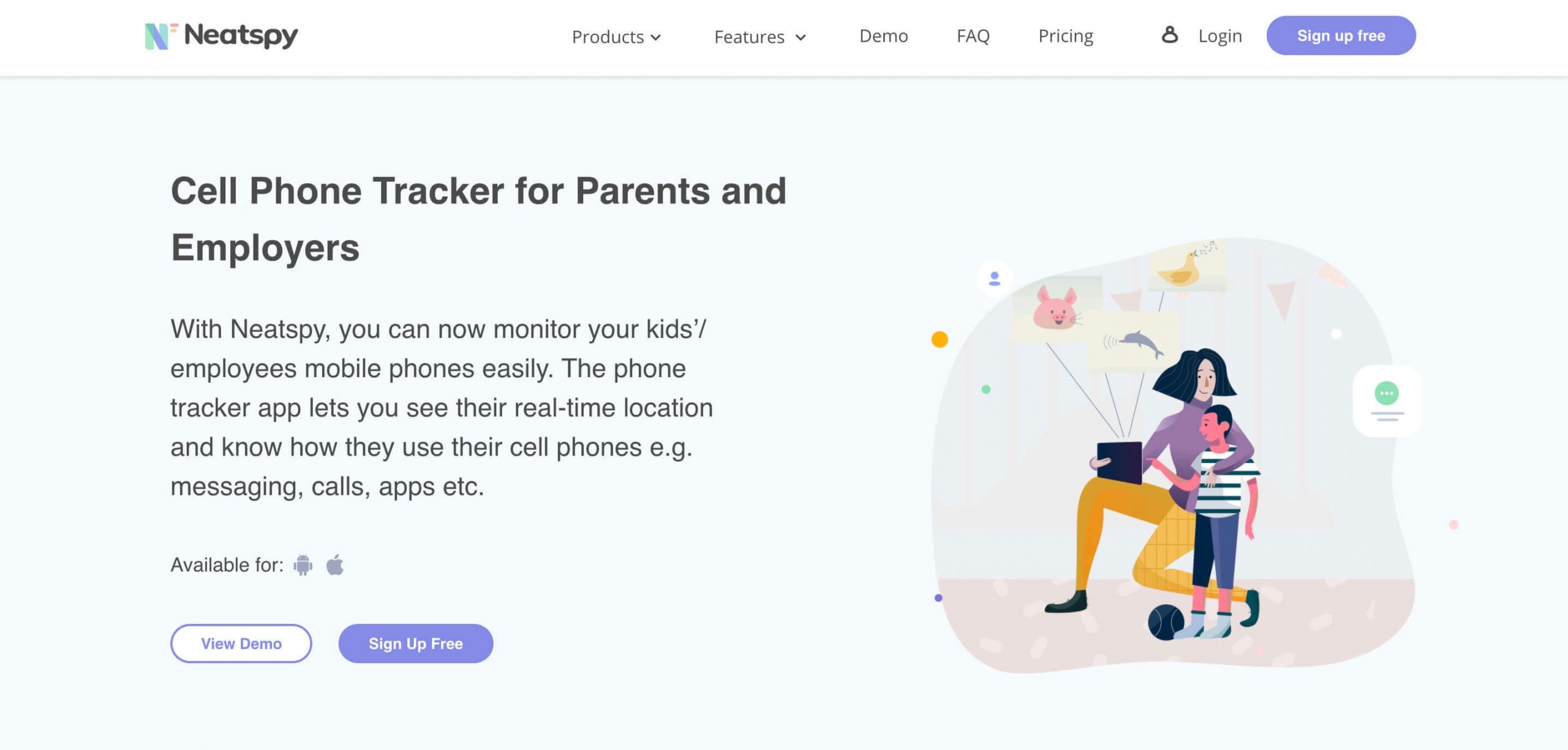 It can also work on a non-rooted device. You can use this to check SMS and location data, contacts, call logs and more.
1.1 Neatspy Android Spy Features
You can do many things with Neatspy when you're trying to review what is happening with your girlfriend's phone:
Non-Root Features
Spy phone calls. Get information on when your girlfriend is making phone calls, who she is calling and how long her calls are going on for.
Spy on text messages. Check on all the SMS messages she is sending. See incoming and outgoing messages and get time stamps on each one.
Spy cell phone location. See where she is going based on Wi-Fi readouts. You can also program a geofence alert to let you know when she goes beyond a certain location.
Website history. Figure out what her online search and usage history is like.
Organizational data. Find information on her contacts, events, notes, Wi-Fi networks she is accessing and more.
Non-default social media application monitoring. See what your girlfriend is doing on apps like Facebook, Skype, Gmail, WhatsApp and many others.
Specialty app monitoring. See what she is doing on Snapchat, Viber and even Tinder after you root her device and install Neatspy onto it.
You would have to get physical access to her phone to root the device. Remember that each phone has a distinct rooting procedure.
1.2 How to Spy My Girlfriend's Phone Without Her Knowing
The process for how to spy on girlfriends phone with Neatspy is easy to follow:
Step 1: Sign up for an account with Neatspy.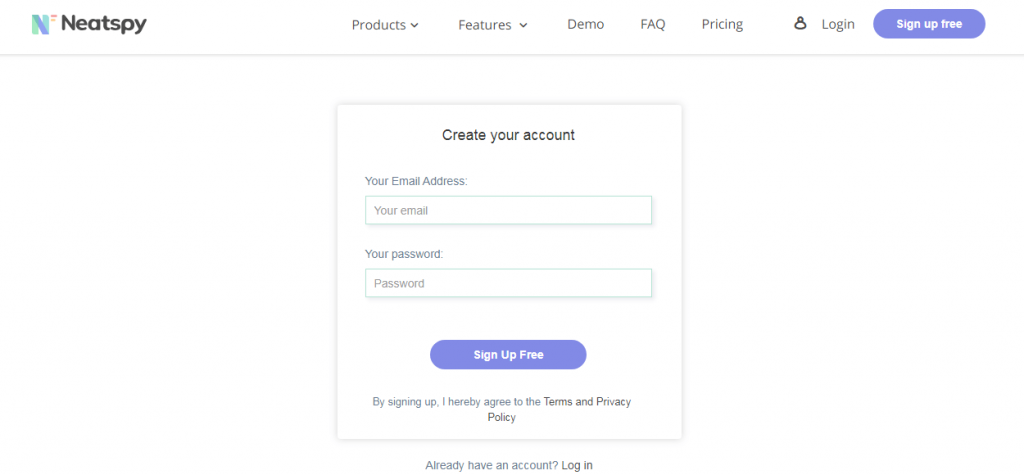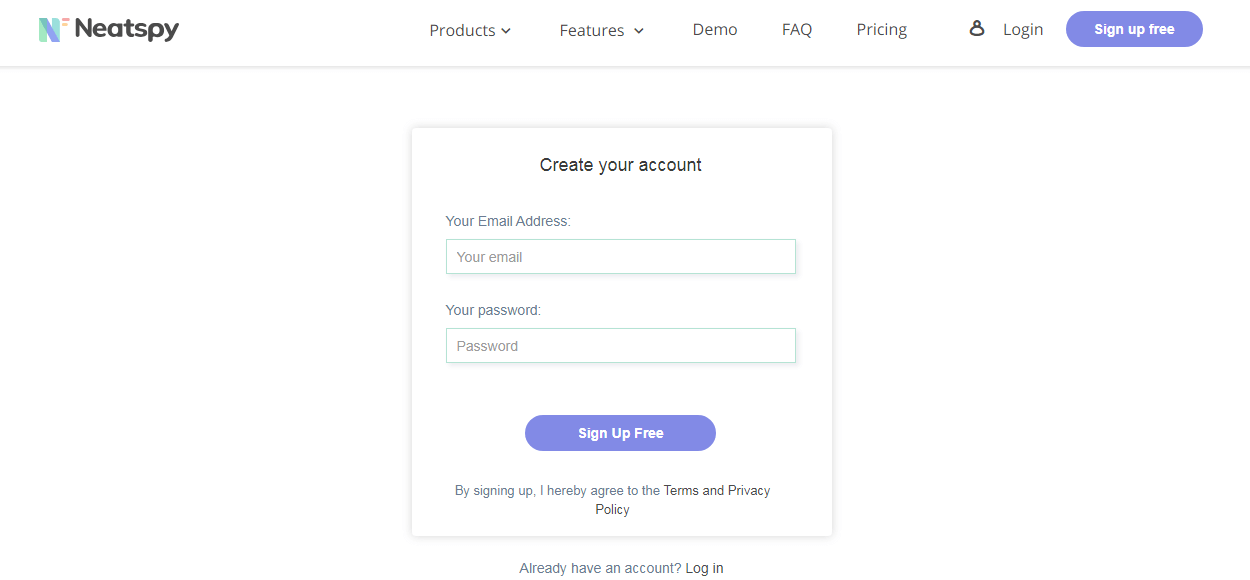 Step 2: Download the Neatspy program onto the user's target device.
Step 3: Install the program onto the targeted Android device. The program's icon should disappear after you are finished installing it onto the phone.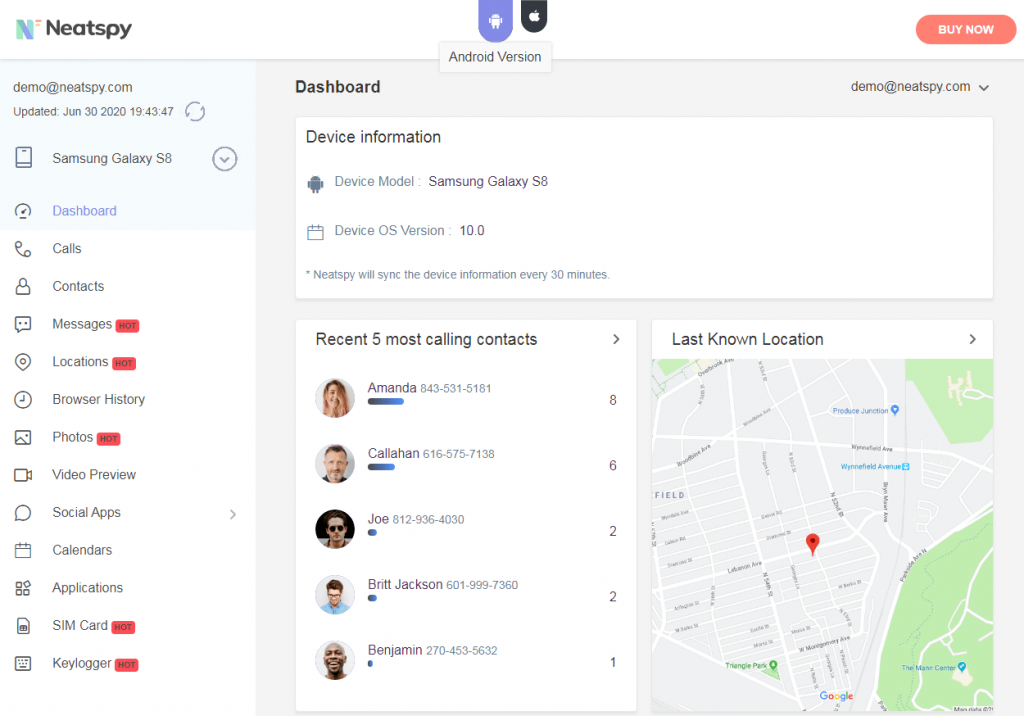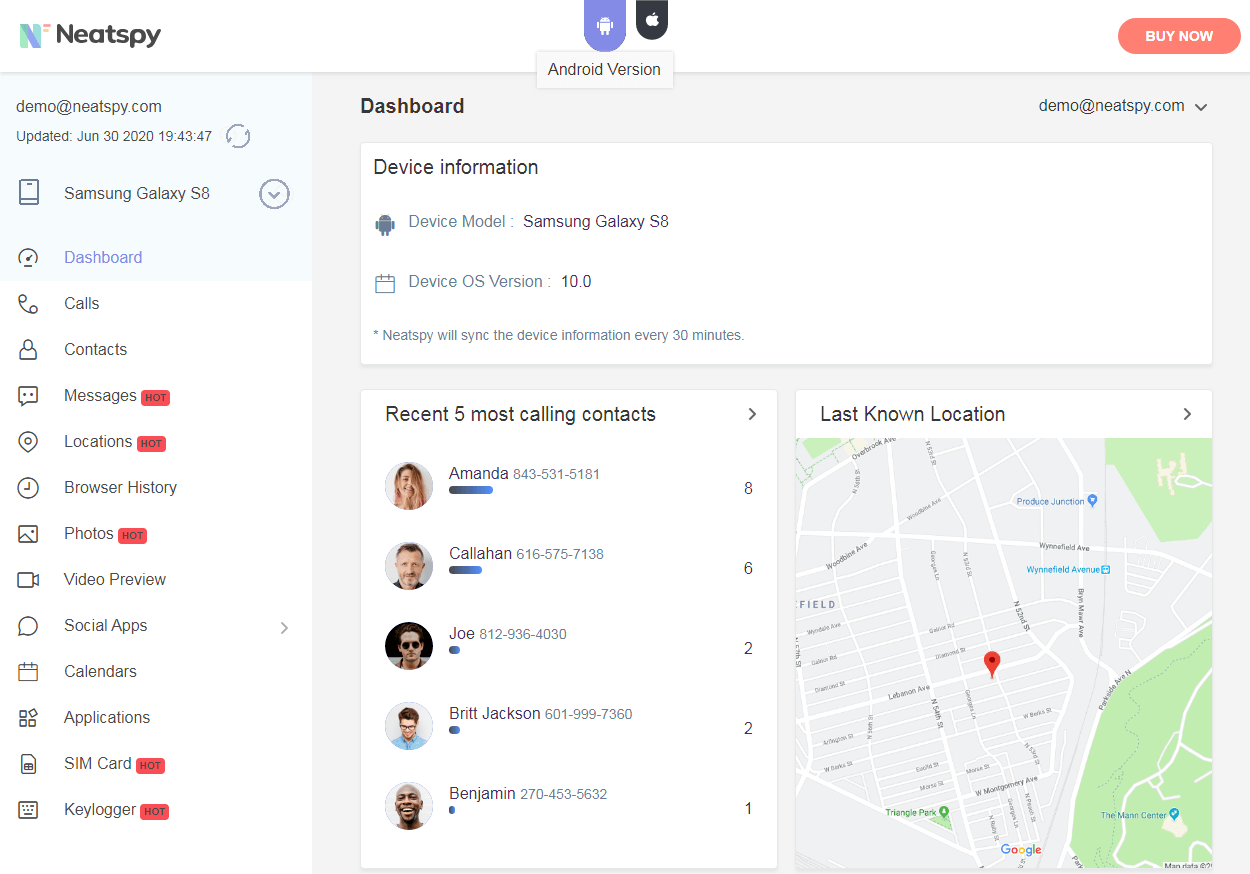 After this is done, you should be able to get access to your girlfriend's Android device. This process to spy on your girlfriend works quickly and effortlessly.
You May Like: How to Spy on Boyfriend's Phone Without Touching It
Part 2: How to Remotely Spy on My Girlfriend's iPhone Without Accessing Her Phone
You also have the option to spy on your girlfriend's iPhone. Neatspy is designed to work on iOS 10.0.0 or higher devices. You don't even have to get physical access to your girlfriend's iPhone provided you have access to her cloud information.
2.1 Neatspy iOS Features
Neatspy's iOS features are identical to what you would get off of an Android account. But the biggest difference is that you can use the iCloud backup system to target an iOS device without having to physically reach it. You will be able to review the following when you use the iCloud account:
Call logs
Contact information
Text messages, including iMessages (even deleted)
Wi-Fi network data history
Location information
Events and notes
Web browser history
WhatsApp and LINE messages
Details on the apps one has installed
Learn more about Neatspy's iPhone Spy App features here >>
2.2 How to Spy on Girlfriend's Phone Without Touching It
Step 1: Sign up for an account with Neatspy.
Step 2: Enter in the iCloud account and password for the person who owns the phone you are trying to review.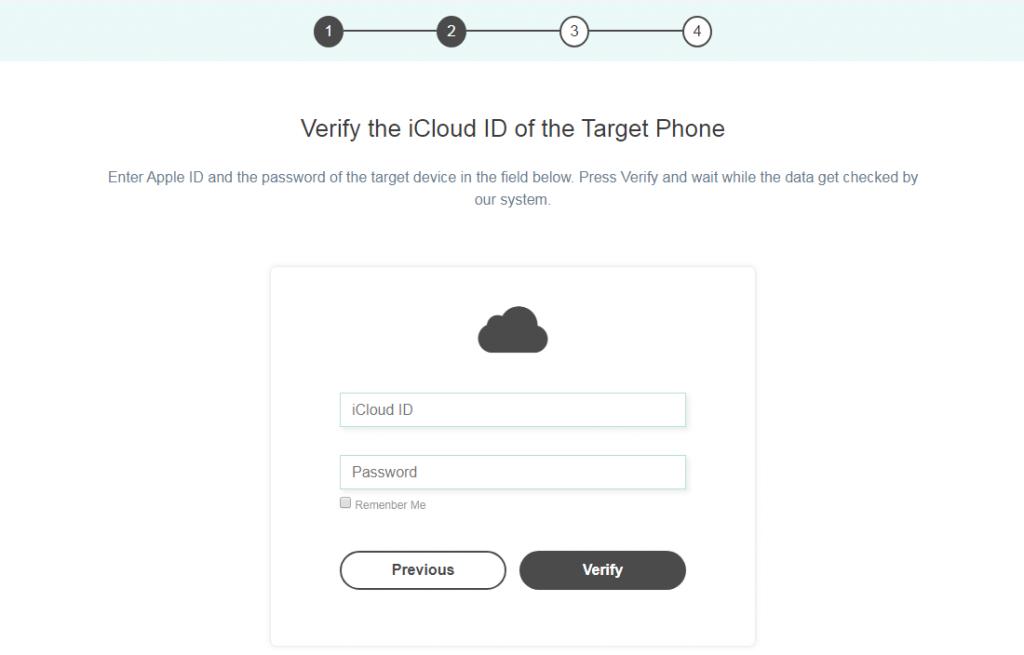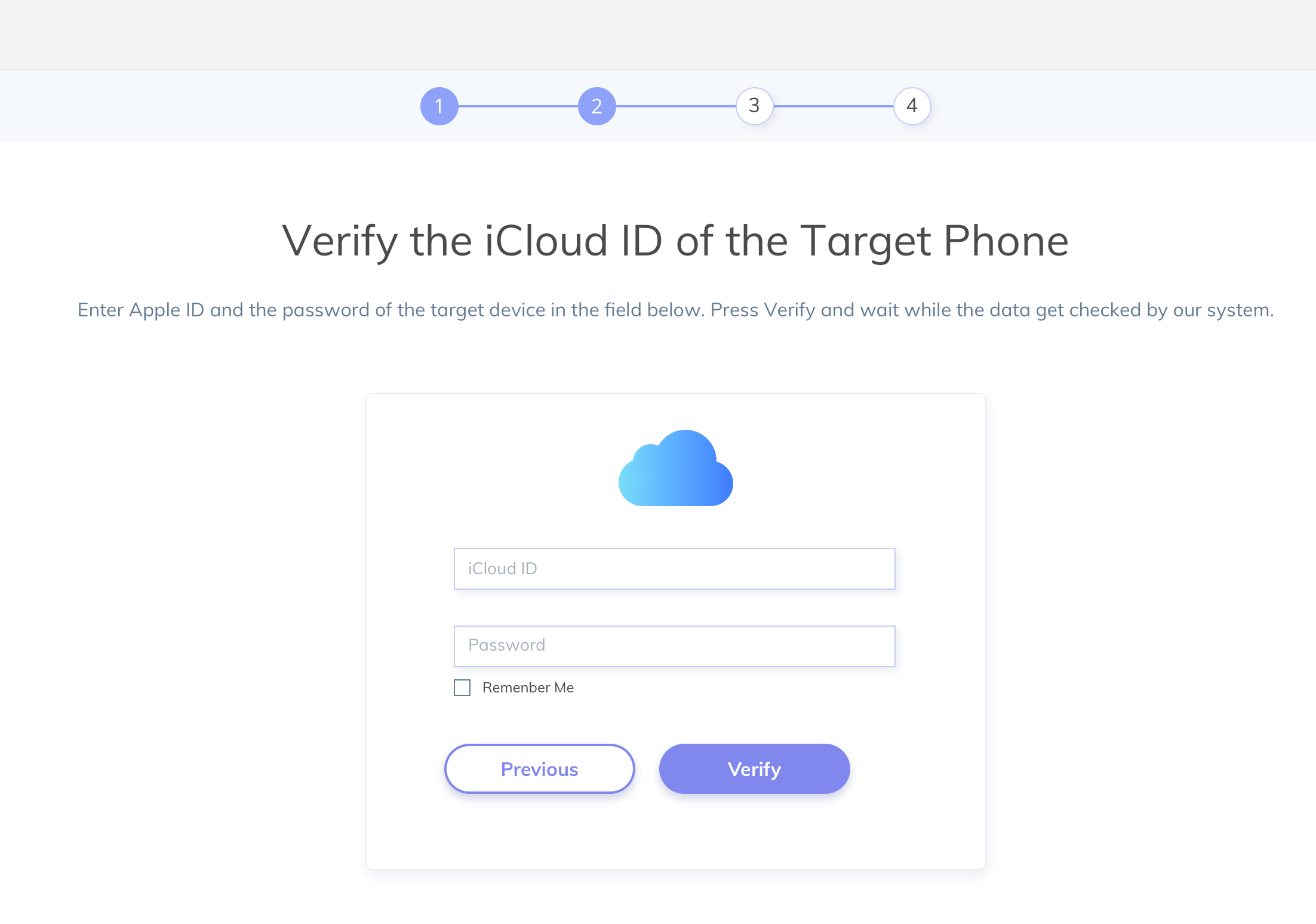 Step 3: Start looking at what is on your girlfriend's phone.
Neatspy is a necessary program that you must use when spying on your girlfriend's phone. Take a look at it and you will see that it works well for your demands when seeing what she is doing.