Have you ever felt the need to tap someone's phone secretly? It's likely that you probably have. All of us have. There are a lot of different reasons why you may want this. Perhaps you want to track your husband's phone to find out if they're cheating on you. Or maybe you're a concerned parent looking to protect your children from cyberbullying.
In all of these cases, it would be extremely helpful to have some phone tapping app that can help you read messages, WhatsApp messages, etc. That's exactly what we'll give you in this article.
In this article, we've compiled a list of the 10 best phone tapping apps in the market right now. All of these apps are 100% trustworthy and we've compiled them after consulting with several surveillance experts.
Part 1: Can A Cell Phone Be Tapped
It is 100% possible for a cell phone to be tapped. And you don't need to be licensed spy or James Bond for it either! All you need is a basic understanding of computers and a kick-ass phone tap app.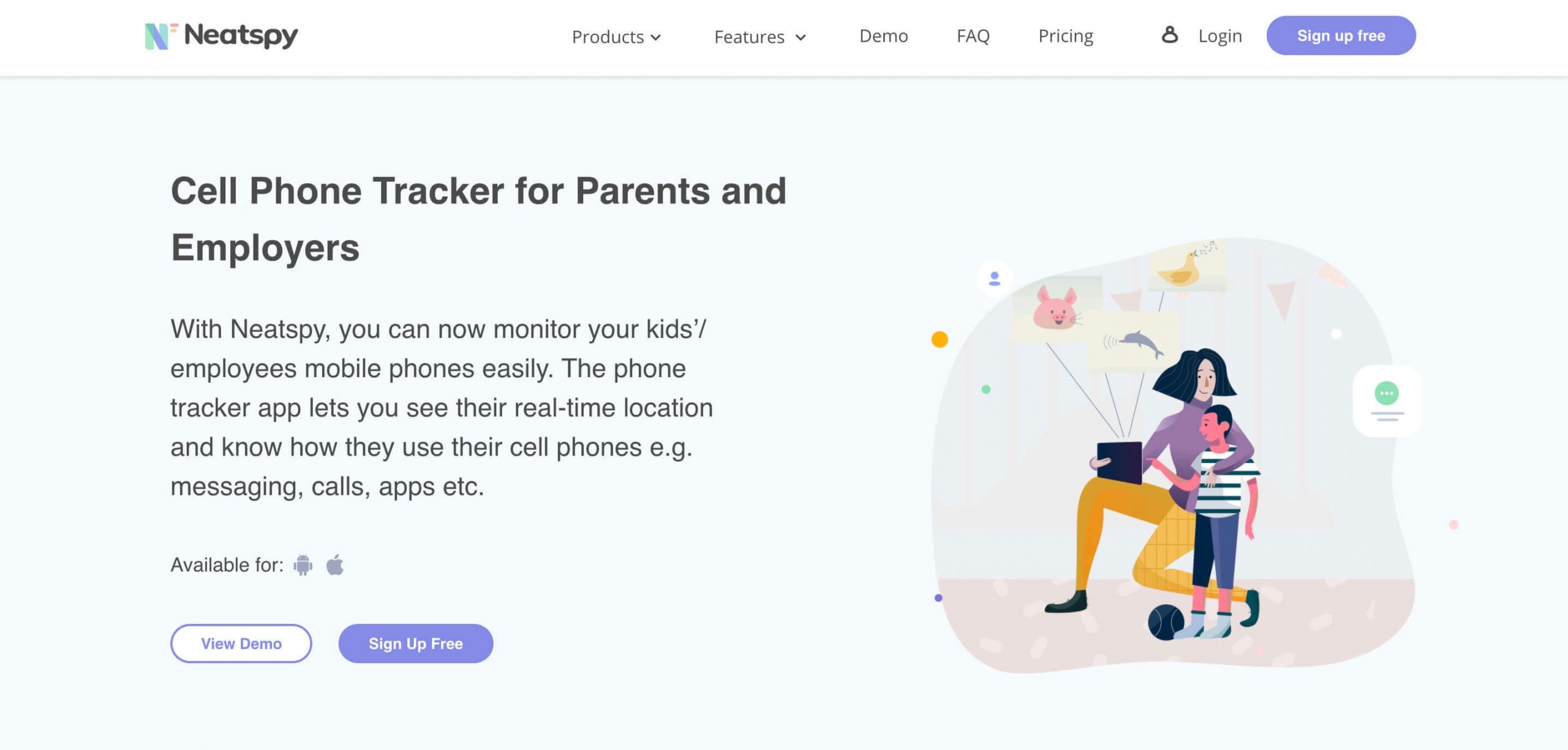 There are a ton of phone tap apps in the market. Some of them need to be installed in the target phone for you to gain complete access to them. And some of them, mostly in the case of iPhones, don't even need to be installed. If you have the target phone's iCloud details, you can tap mobile easily!
Part 2: #1 Best Phone Tapping App – Neatspy
Neatspy is the best phone tapping app in the market and it enjoys the faith and trust of millions of users across the world. There are a number of reasons this is considered the best.
It's completely legit and has been established by a trustworthy company. As soon as you install the app into the phone, you can delete the Neatspy icon, thus rendering it completely invisible.
It also works silently in the background and doesn't drain the target phone's batteries either.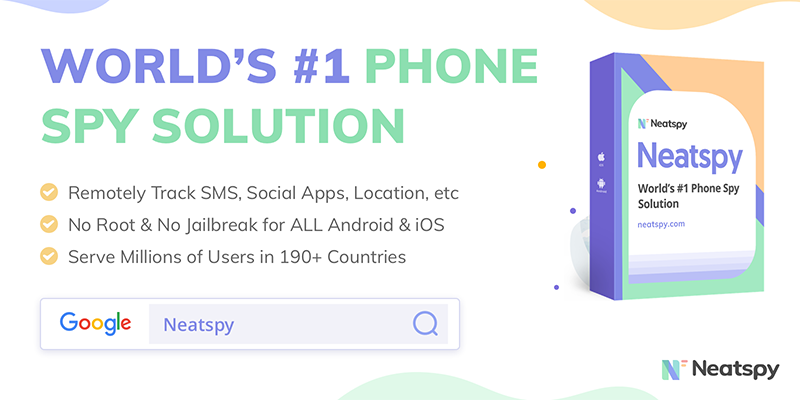 Special Features:
Social Media Monitoring: Neatspy allows you to monitor several social media and instant messaging apps like Instagram, Facebook Messenger, WhatsApp, Telegram, etc. You can go through all the messages sent and received, check the user's profiles, and see anything that they don't want to share publicly.
Keylogger: This is one of the most advanced features of Neatspy. It gives you access to the target phone's logs of keystrokes. As such, you can decipher the user's passwords for all their social media apps and gain access to them directly. You can check more best Android keyloggers here >>
Geo-Fencing: With Neatspy, you can set up a geographical border for the target phone up to a certain radius. Whenever the target user goes beyond that radius, you get an alert in your phone. This is a great tool to monitor someone's movements.
Call Logging: You can get a complete log of the user's calls. You can find out when they called someone, for how long, and even find out the contact information. Check this guide to know how to listen to someone's cell phone conversation remotely.
How to Tap a Cell Phone With the number
Step 1: Create a Neatspy account.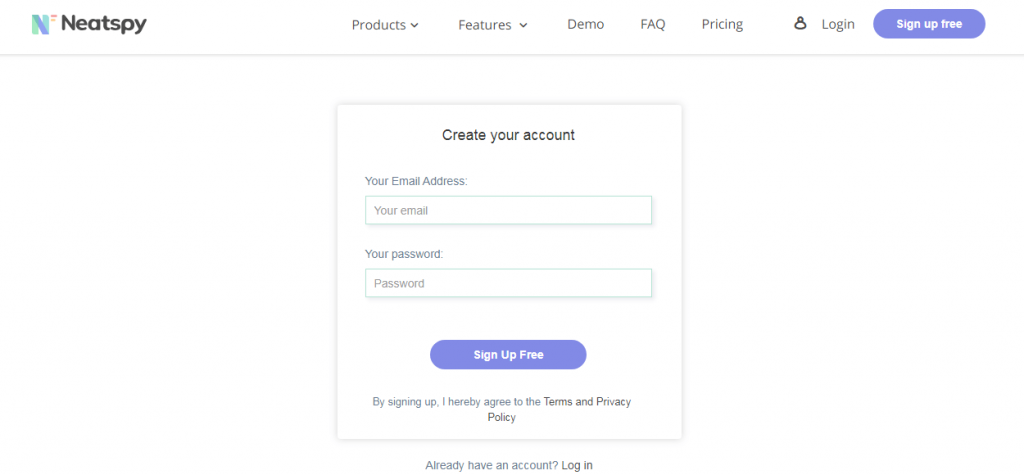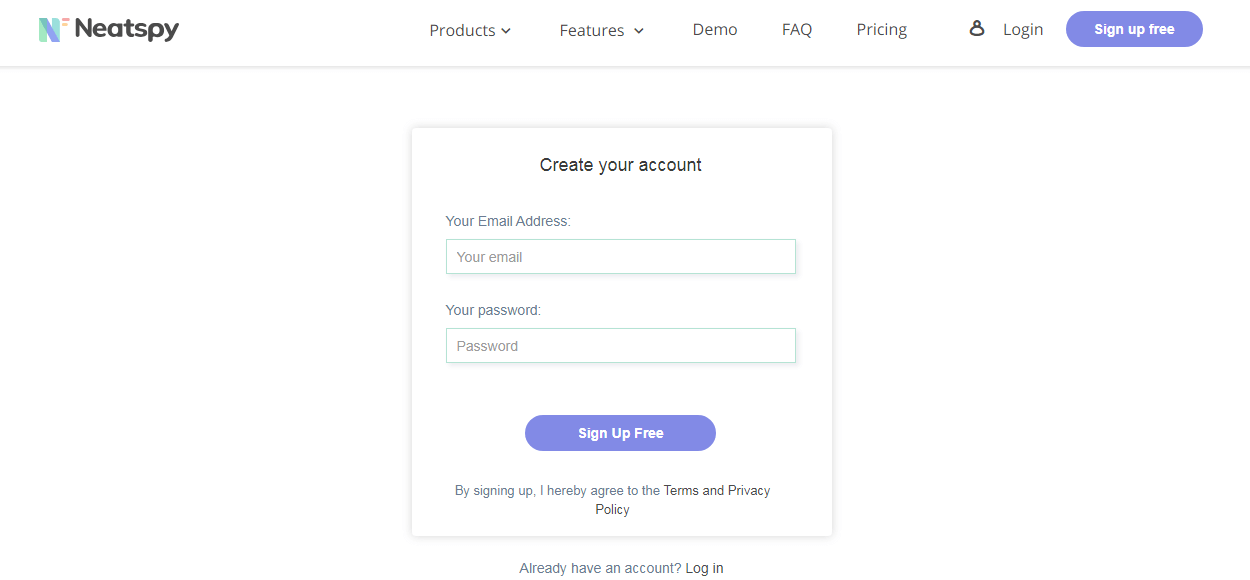 Step 2: For Android – Root the target phone and install Neatspy app into it.
Step 3: For iPhone (Jailbroken) – Gain access to the iPhone, jailbreak it, and then install the app.
Step 4: For iPhone (Non-Jailbroken) – Enter the iPhone's iCloud details and start spying on it.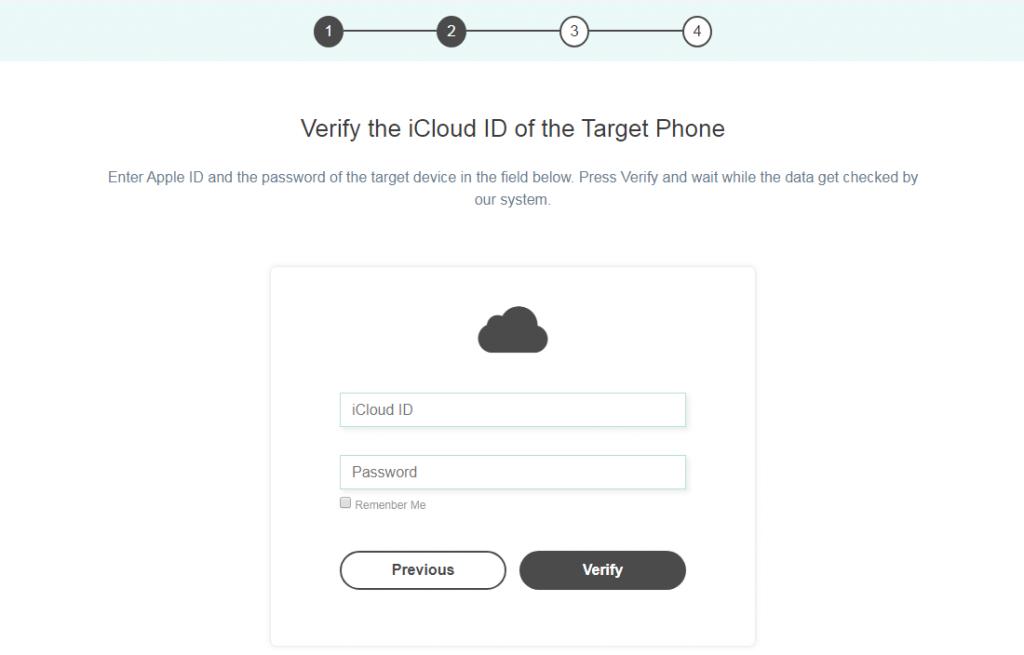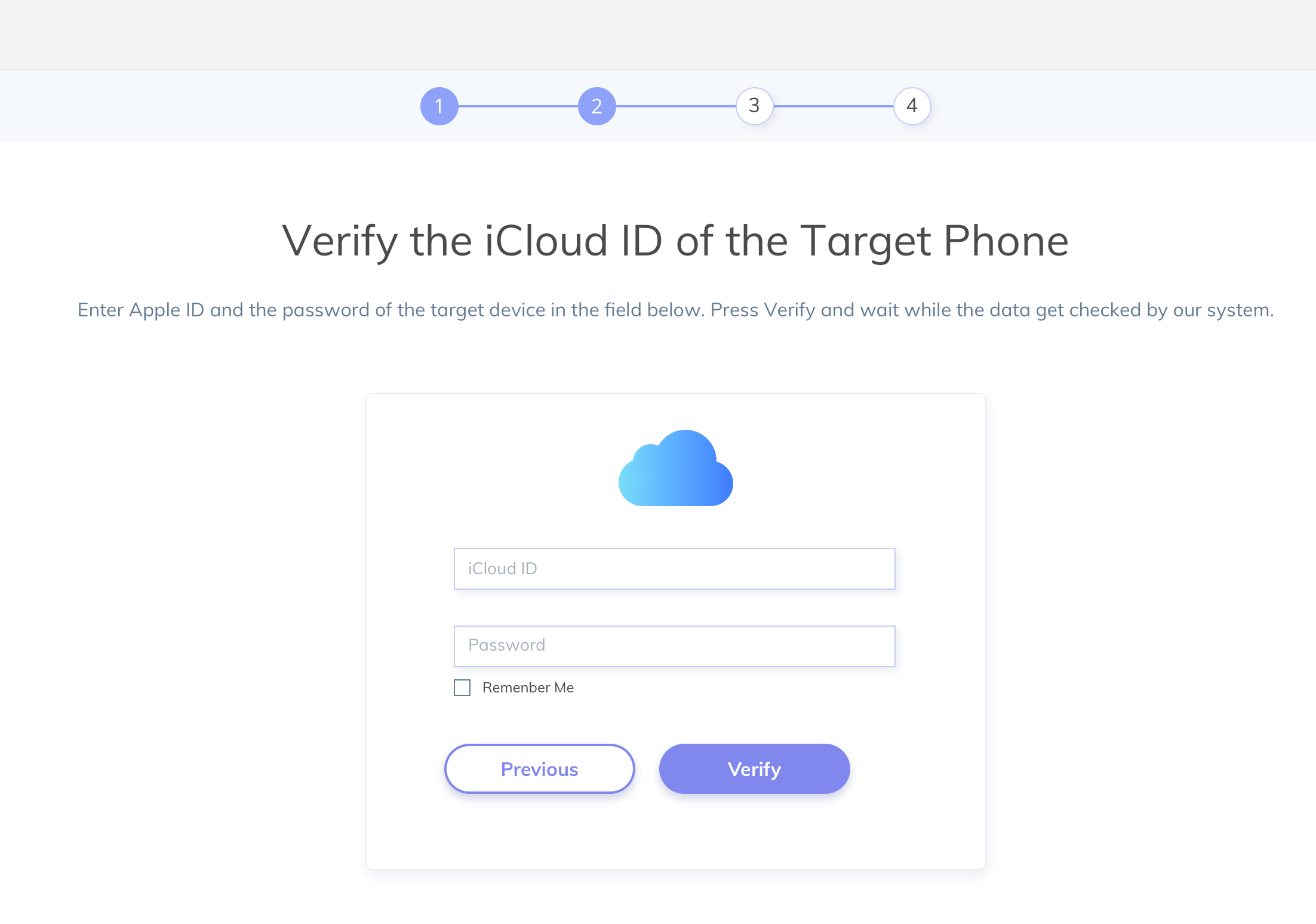 Step 5: Go to the dashboard and access any of the features you want.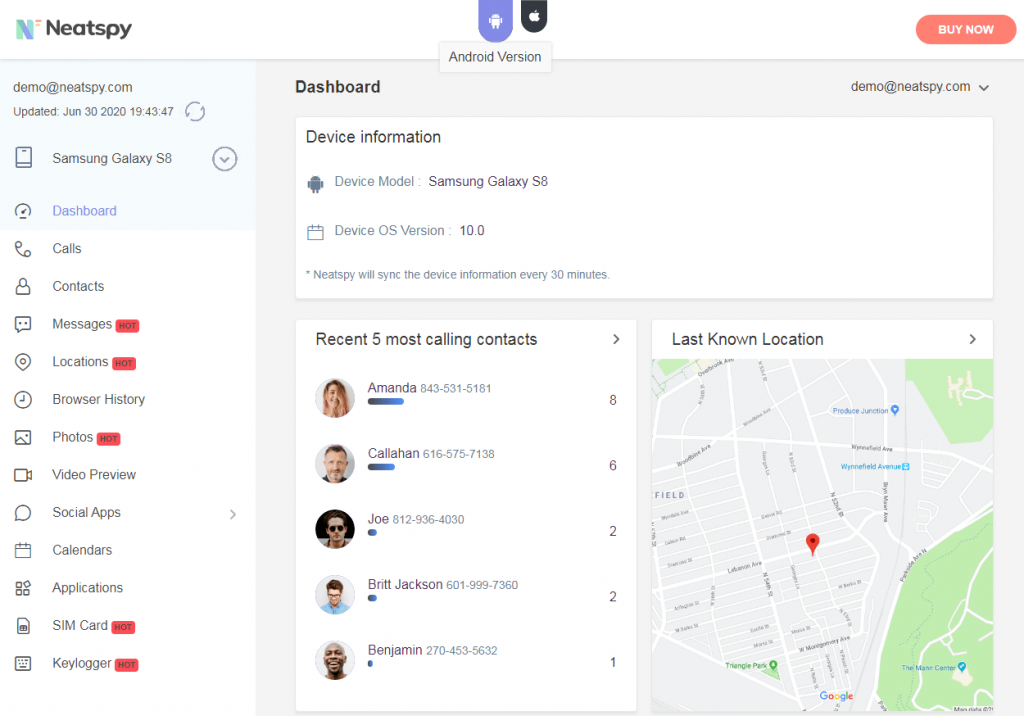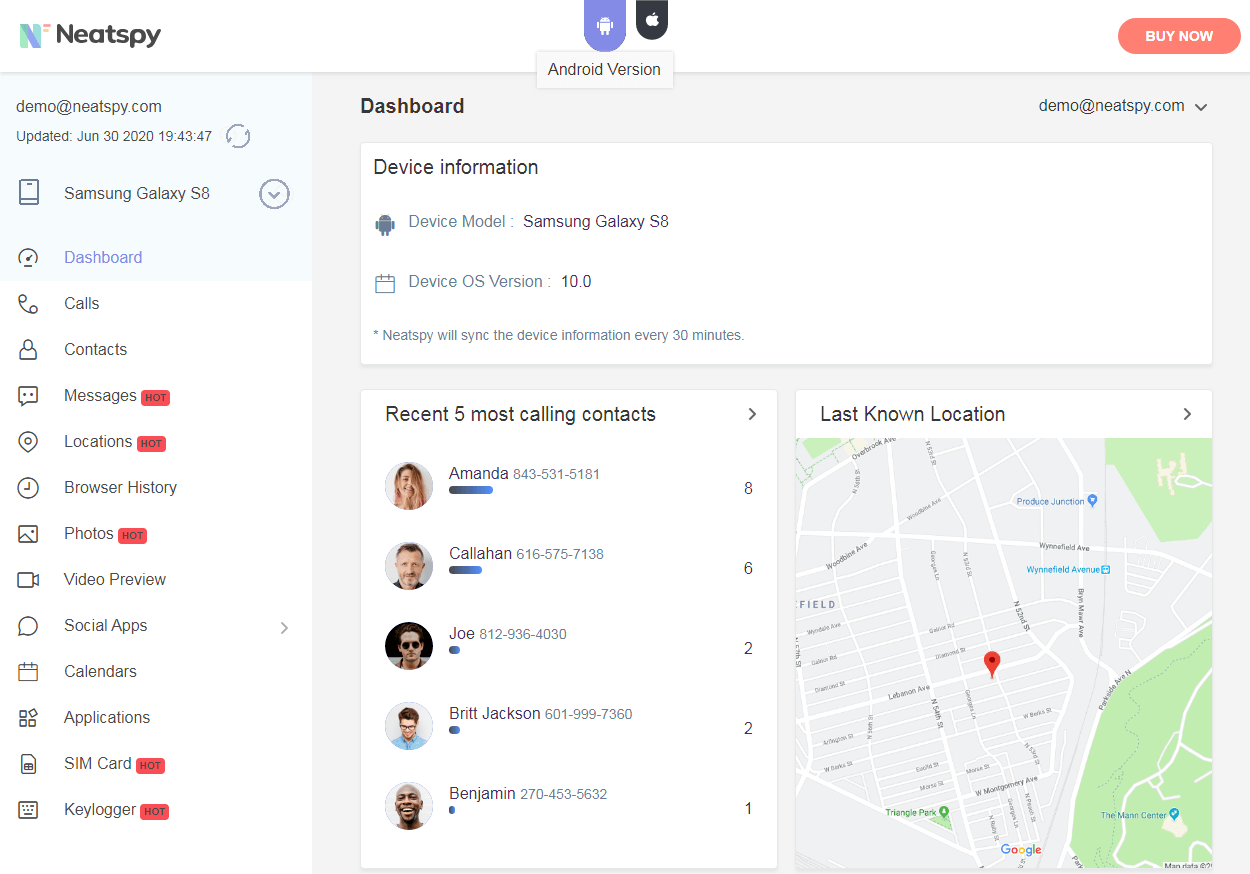 Sign up for Neatspy for free or check the live demo here >>
Also Read: 10 Best Free Hidden Spy Apps for Android (100% Undetectable)
Part 3: #2 Best Phone Tapping App – Spyier
Spyier is one of the cheapest and best phone spy  apps for iPhone and Android. It has almost all of the features the Neatspy has as well.
However, the reason it comes in #2 and not in #1 is because it's not as reliable and doesn't have as many great reviews and critical acclaim as Neatspy.
However, Spyier does have one feature in particular that makes it really unique. As soon as you install Spyier into the target phone, the icon automatically gets deleted. As such, you don't have to worry about hiding it automatically. This is great because it removes the possibility of human error, making it 100% fool-proof.
Special Features:
Check Call and Text Message Logs: You can read all the text messages sent, received, and deleted from the target phone. You can also check all the call logs, including the time and duration of the calls. Furthermore, you find out all the contact details as well so you know who the target individual is talking to.
Check Browser History: You can keep track of all the websites visited by the target phone and check all of their bookmarks.
WhatsApp Messages: You can read all of the user's WhatsApp text message history. Even if they delete the messages, Spyier always creates a backup of it so you have it always. You can also check all media exchanged, the group chats, and the contact details.
Block Apps: If you don't want the target user to access certain inappropriate apps, you can block them. This feature is useful for parents monitoring the kid's phones.
Keylogging: Get a complete log of all the keys being pressed by the target phone and decipher all their passwords in order to hack their social media accounts.
How to Tap A Cell Phone for Free?
Create an account in Spyier.com.
During the setup, enter the target user's details.
For iPhone – Jailbreak the iPhone and install the Spyier iPhone app into it.
For Android – Root the target Android phone and install the Spyier Android app into it.
Now you can go to the Spyier dashboard and tap the phone.
Part 4: #3 Best Phone Tapping App – Minspy
Minspy is the third best phone tracking app in the market and one of the most trusted brands in the market right now. It allows you to tap phone both by jailbreaking or without jailbreaking the target phone.
If you decide to tap phone without jailbreaking, all you need to do is to enter the target phone's iCloud credentials to gain access to it. You can also easily hide the Minspy app after you've installed the app into the phone so it's completely discreet.
Special Features:
Track GPS Location: You get live updates on where the target phone is at all times. You can also set up safe and unsafe zones, and get alerts whenever the user enters or leaves a zone.
View Multimedia Files: You can check out all of the videos, pictures, and other files present in the target phone's gallery. This is especially helpful if you want to find out if your child is exposed to pornographic content.
Keylogging: Get a log of all the target users keystrokes. You can then use that information to find out all their social media passwords and then monitor them closely.
 How to Tap A Cell Phone Without Touching It? (Only for iPhones)
Purchase Minspy for your phone or computer. You can buy one of three packages – Basic, Premium, and Family Kit. If you want to tap cell phone without touching it, you can only do that for a non-jailbroken iPhone. So you should get the Basic package because it has all of the non-jailbroken features. You can choose the Family Kit if you want to monitor up to 3 devices simultaneously.
In you email, you'll receive a link to the control panel. Now you have to set up the app. When you get the option, select the Non-Jailbreak and iPhone options.
Now enter the target user's iCloud details.
Go to the dashboard and access any feature you want.
Part 5: #4 Best Phone Tapping App – FlexiSPY
FlexiSPY is one of the most powerful phone tap apps in the market. It has some of the most powerful features. For example, it allows you to intercept live phone calls and record them.
This means that you can tap phone calls secretly and listen to what is being discussed. You can even record these calls if you want to use it as evidence later.
The Extreme package of this app also comes with a Password Cracker so you can decipher all of the target user's passwords directly without having to crack it laboriously via a keylogger. You can also engage the target phone's microphone so you can use it as a listening device and find out what's happening in the area.
In addition to these, FlexiSpy also has all the regular features like keylogging, checking someone's call history, social media tracking, etc. The only reason it's lower in this list is because it's the most expansive app in the market.
Part 6: #5 Best Phone Tapping Software – XNSPY
XNSPY is quite a powerful and useful phone tapping software. It has a great set of features and it's reasonably priced.
It's extremely easy to install and has features like monitoring call logs, tracking location, monitoring text messages, emails, and listening to live phone calls and surroundings.
You can even use it to monitor social media apps like Facebook Messenger, Instagram, WhatsApp, etc.
Part 7: #6 Best Phone Tapping App – hoverwatch
hoverwatch is the cheapest effective phone tapping software in the market. It's not as powerful as some of the other apps in this market and doesn't have advanced features like keylogging.
However, it does have the ability to directly track social media and instant messaging apps like WhatsApp, Facebook, Snapchat, Telegram, and various others. It can also be used to track as many as 5 different devices simultaneously.
The only biggest issue with it is that it's not compatible with iOS devices so you can only use it to tap Android phones.
Part 8: iKeyMonitor – Tap A Cell Phone with Just the Number
iKeyMonitor is one of the best monitoring apps meant specifically for parents. It can be used by anyone for any purpose, either on Android phones or iPhones.
However, it is ideal for use as a keylogger in iPhones, used by parents monitoring their kid's phones. In addition to keylogging, it has features like Call Recording, SMS & iMessage logging, WhatsApp logging, GPS tracking, checking browser history, etc.
Part 9: #8 Best Phone Tapping Software – Copy9
Copy9 is a fairly basic but efficient phone tapping software that's meant exclusively for Android phones. It's compatible with all Android devices, can be accessed from all browsers, and it gives you access to a 24/7 customer support as well.
One of the best aspects of this app is that it takes just 3 minutes to install into the target phone. In terms of features, it has over 30 features like WhatsApp logging, SMS logging, GPS tracking, tracking instant messaging apps, recording surrounding sounds, and auto-answering phone calls remotely. This app also comes with a free 2-Day trial.
Part 10: #9 Best Phone Tapping Software – Appmia
The Appmia website states that it's the #1 iPhone tapping app in the market. That is actually not true at all.
However, if you're looking for simple functional app that has basic features like GPS tracking, call logging, etc, then Appmia is great for you. It's also quite reasonable so it can be afforded by most people.
Part 11: #10 Best Phone Tapping Tool – Mobistealth
Mobistealth is a phone tapping app that will get you all the answers you need regarding someone. As soon as you install it into the target phone, you need to delete the phone's icon, and then connect it to the WiFi. It will take a little while to transmit the phone's information into your personal control panel.
Once the transmission is complete, you can access all of the phone's data remotely. It has features like Call Logging, Keylogging, GPS tracking, Text Message Logging, etc.
Conclusion
So now you know all about the best phone tapping apps in the market. There are a lot of different apps to choose from, however, my personal recommendation is to go for Neatspy. It has the widest range of features, is easy-to-use, reliable, and quite reasonable. In comparison, Spyier isn't as trustworthy and Minspy isn't as reasonable. Neatspy is really the ideal option.
However, the final call is yours. If you need any other help in selecting the phone tapping app suited to your needs, mention it down in the comments sections and we'll get back to you with an answer!