Do you suspect that your spouse might be cheating on you? Are they coming home late and getting defensive when you question them about it?
If you're worried, you can find out for sure by using a spouse tracker app to check their text messages. Checking someone's text messages is often the best and most effective means of determining if they're cheating on you. You can find out when they are meeting someone, what time, and what they discuss.
There are a lot of different ways to catch a cheater with apps, cameras, and tricks. But tracking their phone and their messages is the best and easiest way out there. Read on to find out how to catch a cheating spouse texting using 3 of the best spouse trackers in the market.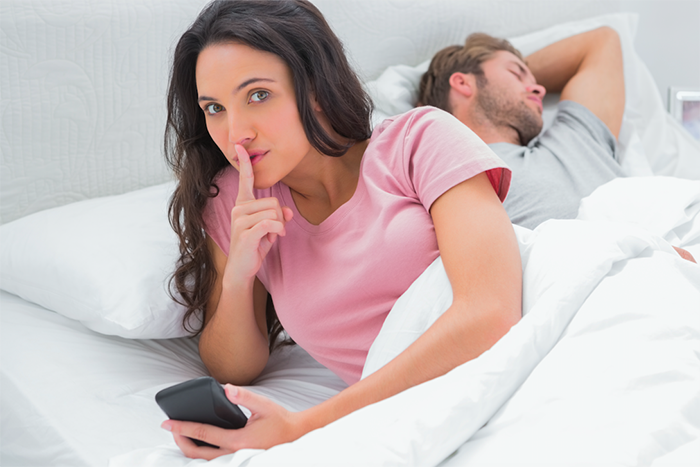 Part 1: How to Catch A Cheating Spouse Text Messages
Neatspy is the world's leading spouse tracker app. It's extremely reliable and has been sponsored by various acclaimed establishments, and it's used by millions of users around the world.
Cheating Spouse Tracker
When it comes to tracking text messages, Neatspy can give you a complete log of all messages either sent, received, or deleted from the phone.
You also gain access to the contact details so you can find out about the recipient of the messages. All the text messages are also date and time-stamped. Check Neatspy's Free Live Demo to see how it works.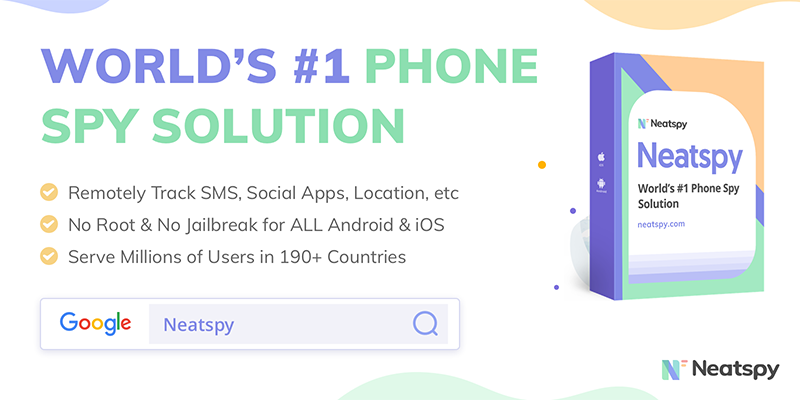 Neatspy also has a feature wherein you can read all messages exchanged on WhatsApp or other social media and instant messaging platforms like Facebook, Instagram, etc. Mostly importantly, all of these features don't requrire you to root or jailbreak his/her phone.
If you want to track your spouse's iPhone, you can do so by entering their iCloud credentials into Neatspy.
However, if your spouse has an Android phone, you'll have to physically access the phone and install the Neatspy app into it. Once you've installed it, you can hide the Neatspy icon so they never find out they're being spied on.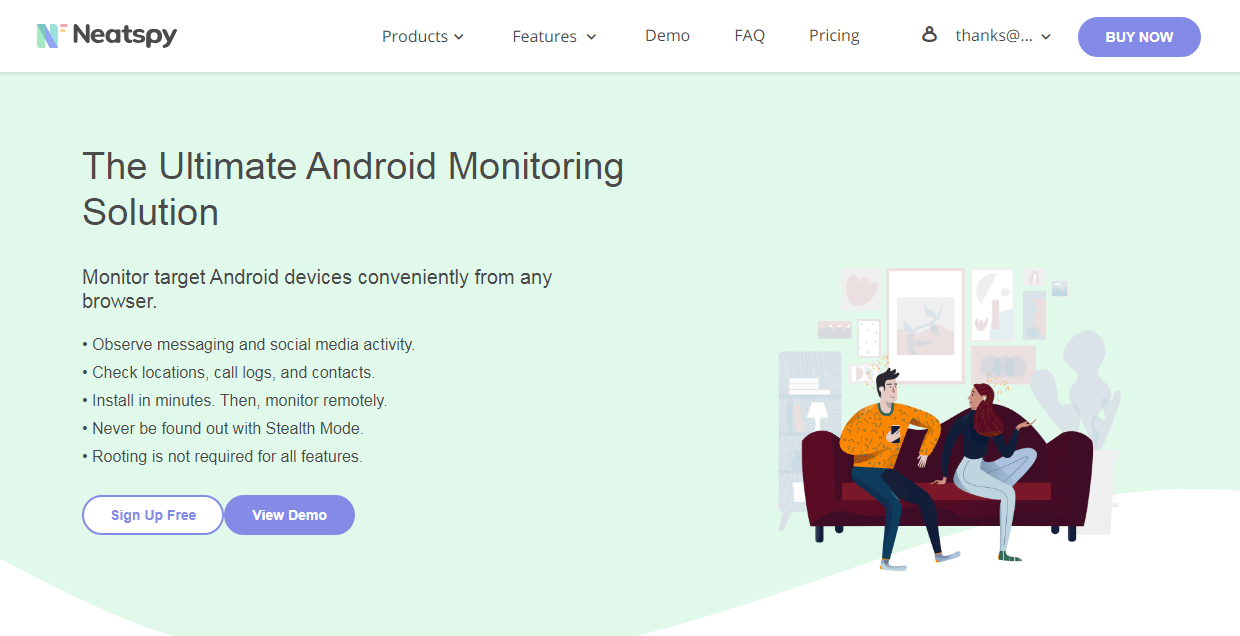 How to Catch A Cheating Spouse Using Cell Phone
Step 1: Create an account with Neatspy.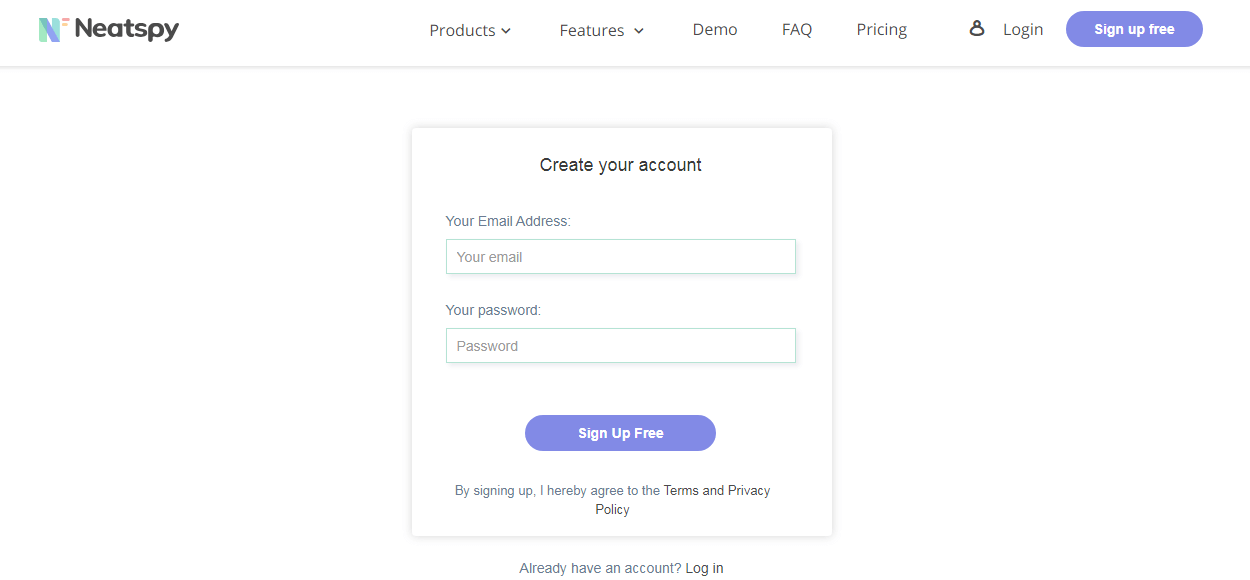 Step 2: For Android – Physically access the phone and install Neatspy into it. After that, just hide the app icon and Neatspy can run in stealth model. And you also do NOT need to root.
Step 3: For iPhone – Enter your spouse's iCloud credentials during the setup phase. No jailbreak & No app installatioin. That's it!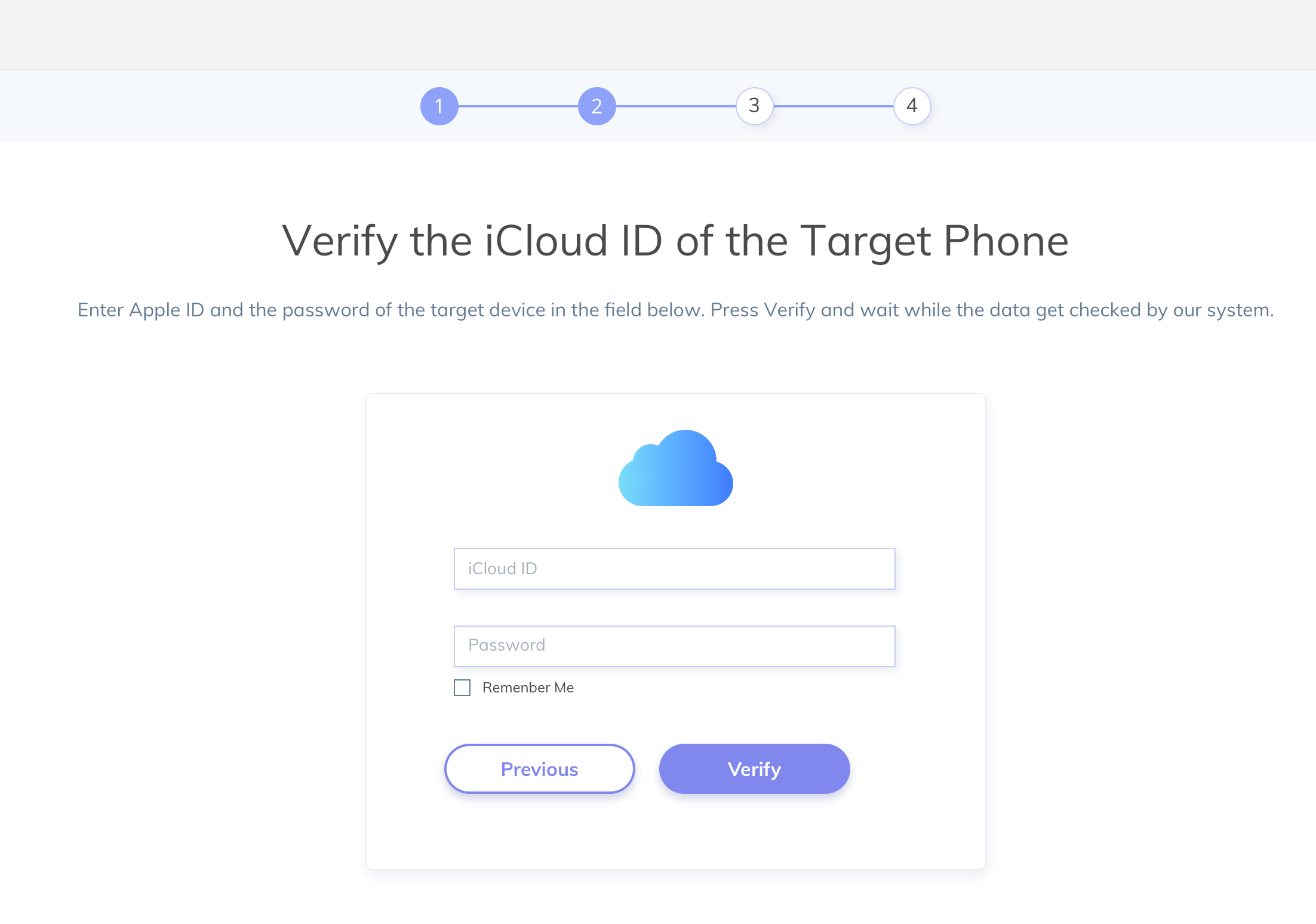 Step 4: From the dashboard, click on the 'Messages' tab to get a complete log of all their messages.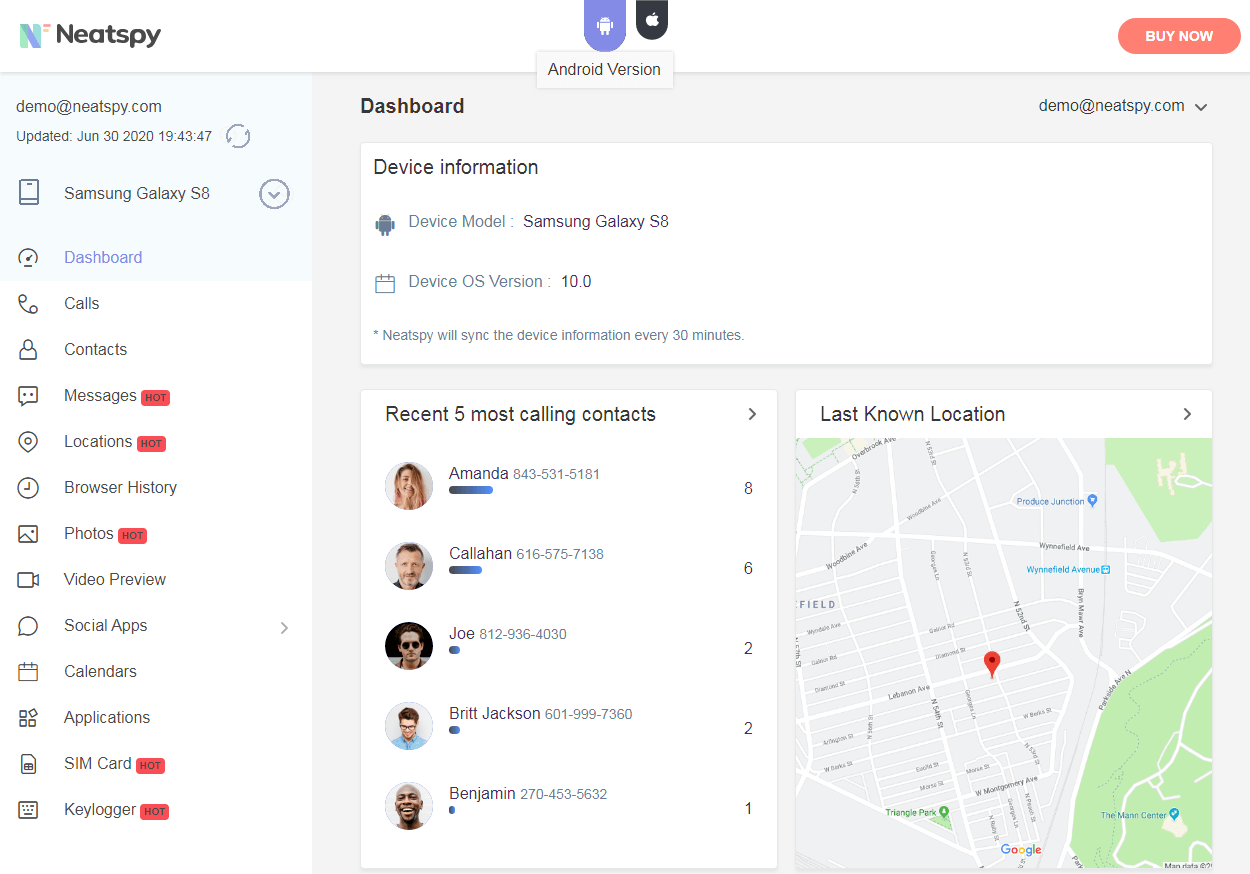 Sign up for Neatspy for free or check the live demo here >>
Part 2: How to Catch A Cheating Spouse Using Cell Phone for Free
Spyzie is the second best cheating spouse tracker in the market. The reason it comes in second to Neatspy is because it's not as reputed a company as Neatspy. And when you're about to spy on cheating spouse cell phone, you need to make sure that you have the most reliable app with you.
However, Spyzie does have a strong set of features. Like Neatspy, Spyzie can also give you access to all of the target user's text messages.
And if you opt to jailbreak or root the target phone, you can also check all their social media and instant messaging platforms.
In addition to reading cheating spouse text messages, you can also use Spyzie to track your spouse's phone location. The GPS tracker will show you exactly where your spouse is at all times and give you their route history.
As such, you can follow them and bust them if they're actually cheating on you!
How to Catch A Cheating Spouse Using Cell Phone
Go to Spyzie website and create an account.
In the setup process, enter your spouse's phone's details.
Non-Jailbreak Version – Enter your spouse's iPhone's iCloud credentials.
Jailbreak Version – Physically access the target phone, jailbreak it, and then install the Spyzie iPhone app into it.
Go to the Spyzie dashboard and select the features you want to access.
The 'Messages' tab will give you access to all their text messages.
The 'Location' tab will tell you where they are. And the 'Social' tab will be accessible to you if you opted for the Jailbreak option, and it will give you access to all their social media platforms.
Part 3: How to Track Cheating Spouse Cell Phone Free
FlexiSPY is one of the most powerful apps in the market. It has some really advanced features like a Password Cracker, the ability to intercept live phone calls, recording the surroundings, etc.
Catch Cheaters Texting
However, for our purpose, we just need the Message Logging feature with which we can read all the sent, received, and deleted messages and check their contact details.
In terms of catching a cheating spouse's text messages, FlexiSPY is pretty much the same as Spyzie and Neatspy. The only big difference is that it's much more expensive, which is why we've placed it at the number three spot.
However, FlexiSPY's advanced features does make it the best app for other purposes like catching someone cheating on Facebook.
Conclusion
That's all you need to know about the how to catch a cheating spouse texting using these 3 best spouse tracker apps!
My personal recommendation is to use Neatspy as it's reasonable, reliable, and has powerful features. In comparison, Spyzie isn't as reliable and FlexiSPY is way too expensive for the sole purpose of text message tracking.
Whichever app you decide to use, do let us know about it down in the comments section. We'd love to hear from you!