Think your spouse is cheating on you? It can be a shock to the system. You may feel the rug has been pulled out from under your feet. Before you confront your spouse, though, first make sure your suspicions are valid.
Perhaps the best way to know for sure is if you spy on your maybe-cheating spouse's text messages. How do you do that? There are apps out there that allow you to catch your cheating spouse's text messages for free!
In this article, we offer 3 simple ways to catch out your cheating spouse:
Part 1: How to Catch Cheating Spouse's Text Messages for Free
There are spyware apps that allow you to spy on your spouse's texts. The best apps – like Neatspy – don't require you to jailbreak or root your spouse's smartphone. They work in stealth mode. Your spouse will never know.
1.1 Use Neatspy to read your cheating spouse's text messages for free
Neatspy is a top-rated phone monitoring app. It allows you to read your spouse's text messages with them being none the wiser. The app is virtually impossible to detect. It's used by millions across the globe.
1.2 Why should you use Neatspy?
Neatspy is the best way to catch your cheating spouse's text messages. Here's why: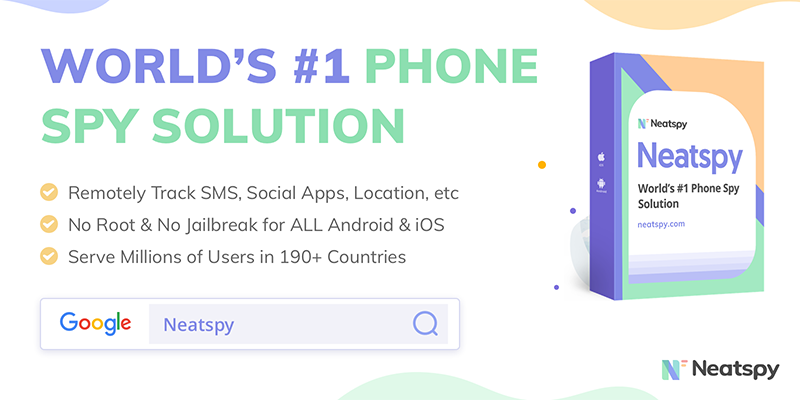 1.3 How do you use Neatspy?
If your spouse has an iPhone, you can use Neatspy without a software download. You just need your spouse's iCloud login details. If your spouse owns an Android, you need to physically install the Neatspy app on their phone.
Using Neatspy with iPhone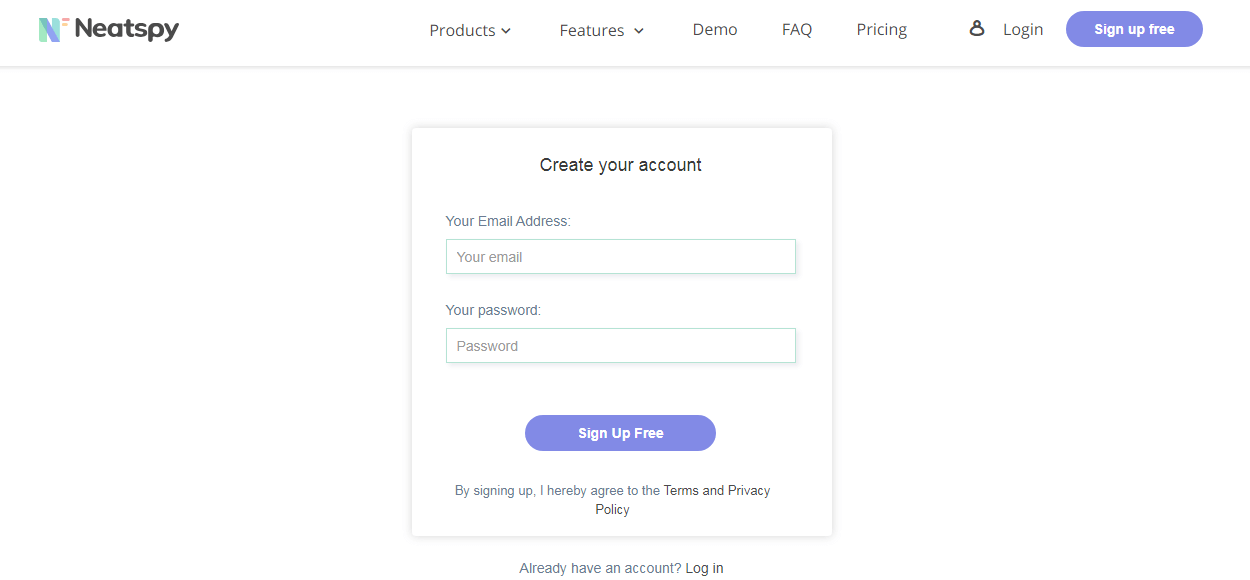 Enter your spouse's Apple ID and Password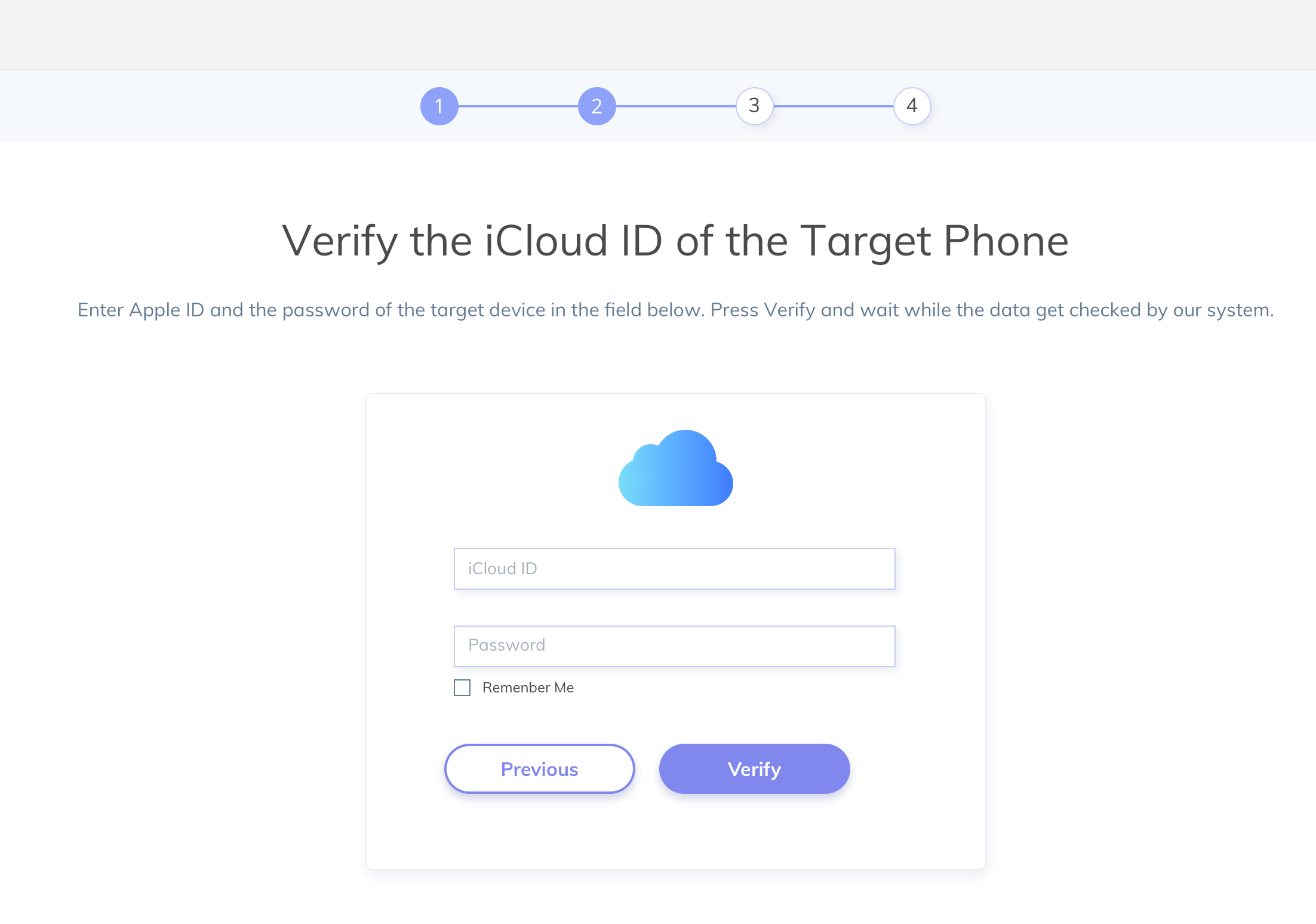 Using Neatspy with Android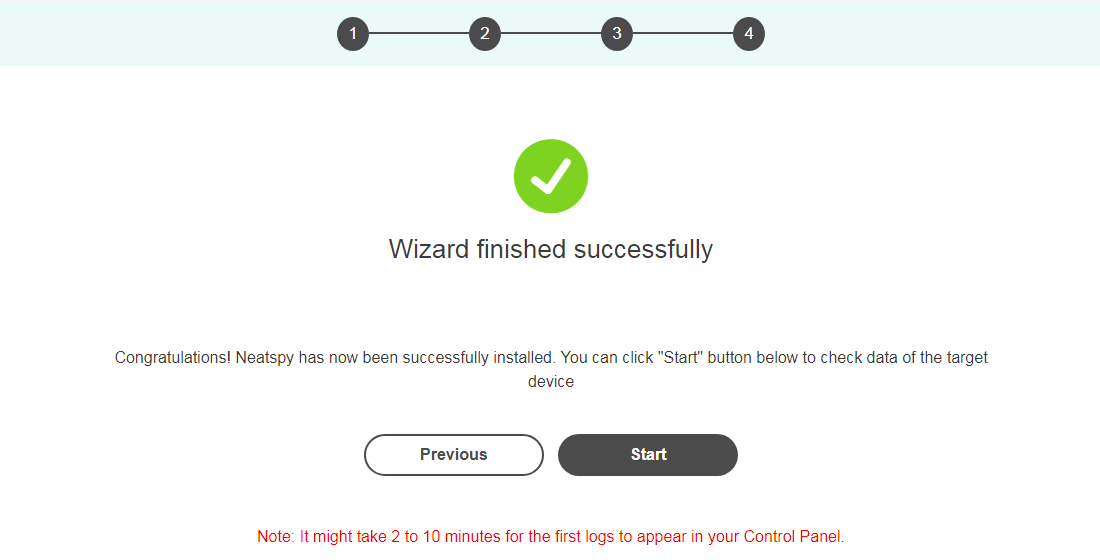 Once Neatspy is ready to go, you have access to the Neatspy dashboard. Here, you can access the "Messages" tab to the left. If you click on it, it will bring up a list of all sent, received, and deleted messages.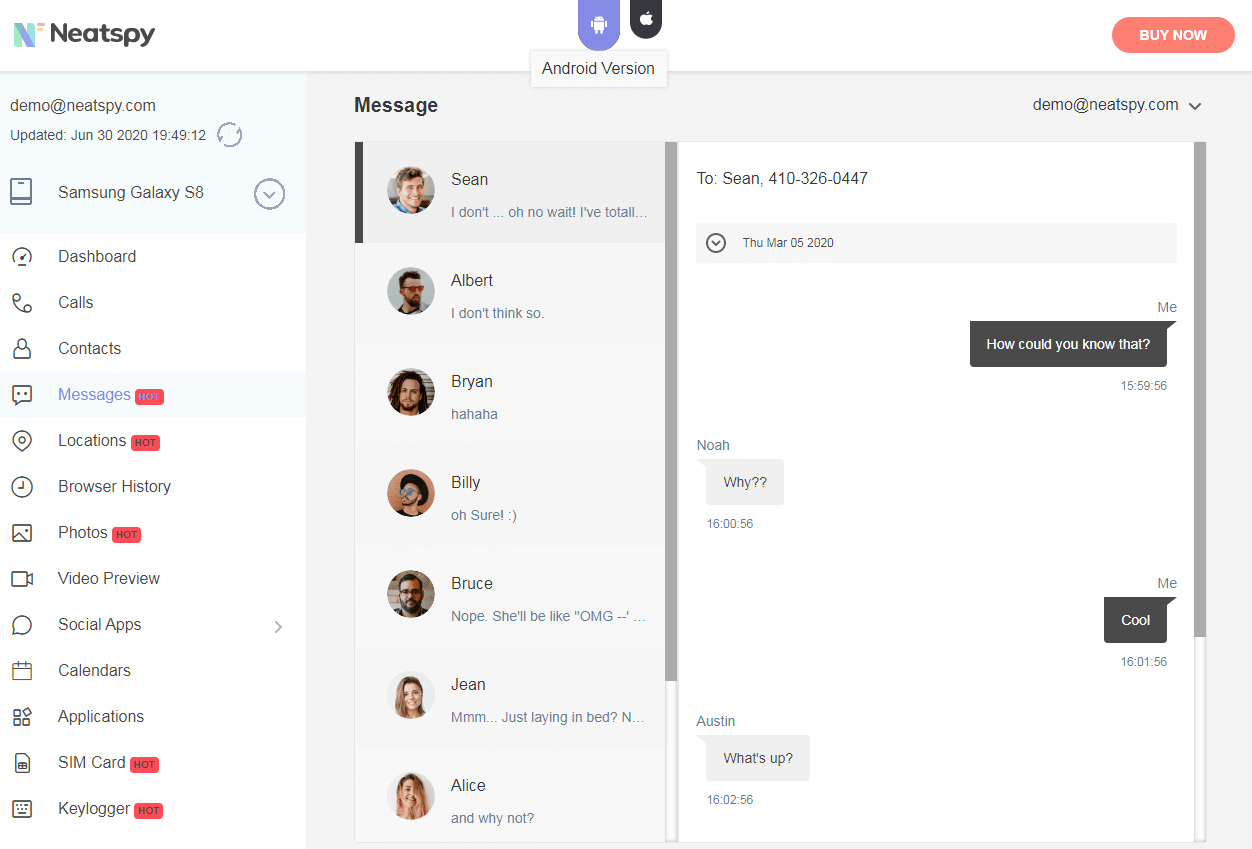 You can now read your spouse's texts.
Part 2: How to Catch Someone Cheating Through Text
Aside from reading their text messages, there are other text-based ways to know if your spouse is cheating on you. We list the 3 most effective ones here:
2.1 Check location history to know where your spouse has been recently
Your spouse's location history can clue you in on whether they've been unfaithful. If they checked into a hotel recently – or if they visited an unknown residential address multiple times – chances are they are cheating.
Neatspy allows you to check your spouse's location history in the "Location" tab. Just click on Locations to bring up a map with your spouse's last-seen location.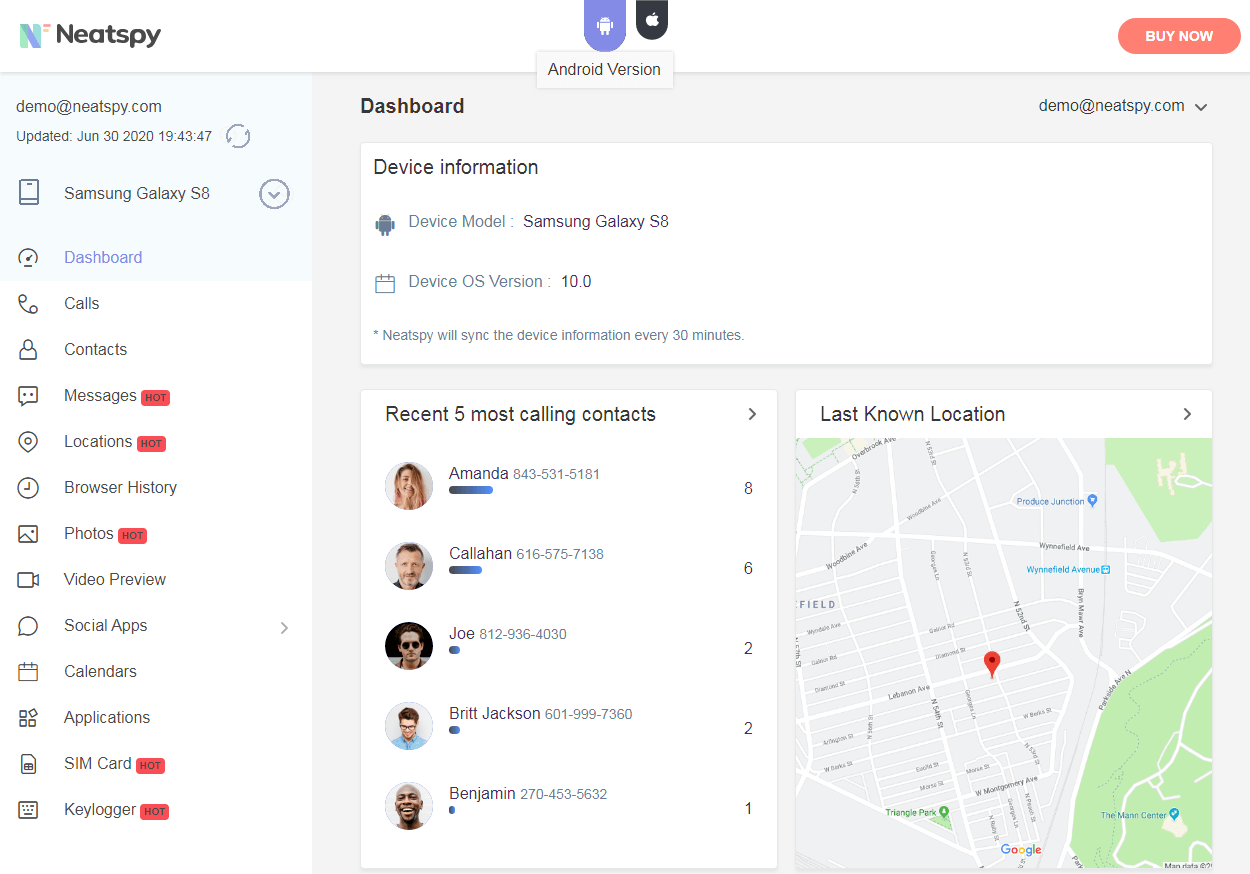 The information you can see here is in-depth. You get a full travel history, including addresses, time and location stamps, and longitudinal and latitudinal coordinates.
2.2 View call logs to see who your spouse has been talking to
If your spouse is in an affair, they have probably been in close contact with an unfamiliar person over the phone. Check for unknown numbers in your spouse's call logs.
With Neatspy, you can see a full-fledged call summary. The details provided include the name of the caller, the caller's phone number, duration of the call, and the date and time.
If you spot many lengthy calls, they might be cheating on you. You can also check the top 10 most-contacted numbers:
2.3 Gauge your spouse's social media activity
Does your spouse spend a lot of time on social media? Your spouse may have met someone on social media. If you get your hands on their social media account details, you could check.
Don't think you can get your spouse's social media details? Not to worry. You can use Neatspy to survey your spouse's social media activity. Neatspy lets you look monitor social media apps like WhatsApp.
Part 3: Confront Your Spouse
Did you gather enough information on your spouse's activities? Are you convinced they are cheating on you? There's a final step in the process you still have to take: confronting your spouse.
Only by confronting your spouse will you know for sure if they're cheating on you. Don't fly off the handle when you confront them, however. Try to keep a cool head. Anger will hurt you as much as them.
Here are some considerations to make before you talk to them:
Keep your kids away: If you have kids, get someone to take care of them for a few hours. They don't deserve to see their parents fighting.
Stay cool: The goal is not to seek revenge. That won't help. Instead, you need to come up with a solution the both of you can live with.
Think twice about showing them the proof you gathered: Think carefully before telling your spouse you spied on them. That could damage your relationship beyond hope of repair.
Seek counseling: Sometimes the best thing to do is to seek counseling from a professional. They are trained to handle situations like yours.
Even if you successfully catch your cheating spouse's text messages, remember it's not the end of the world. Get a handle on your emotions, take time off, and try not to do anything rash. There's always hope.