"I feel my husband cheats on me". "I suspect he's having an affair at his office with the new secretary". "These days he's giving extra care. Is he compensating for his infidelity?" "How do I know that my husband cheats me?" "I know he's cheating, how can I catch him cheating?"
Hold on, beautiful ladies! Let us help you sort the mess.
Don't just begin to scream or panic or go into the trap of depression. Don't start accusing your husband right away.
Marriage is a beautiful relationship and on a fallacious suspicion, you wouldn't want to ruin it.  Before you are convinced your husband is cheating you, it is better to get the details and gather the evidence.
Let's discuss how Neatspy is going to help you know the truth and catch your cheating husband. We'll also see what your options are if your doubts are unfortunately materialized.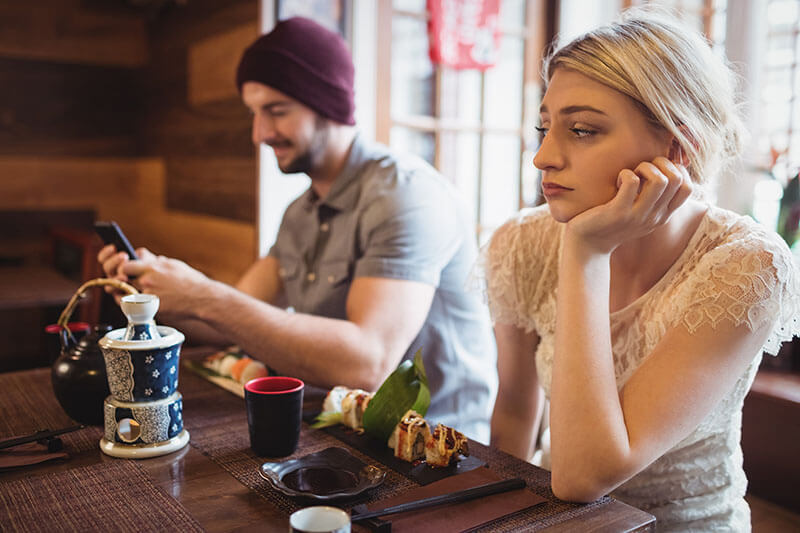 Part 1: How to Catch Your Husband Cheating using Neatspy
1.1 What is Neatspy?
Neatspy is a premier solution for cell phone monitoring. Using more than 30 features, it gets all you need to know from the target device. Track the location, spy on calls and SMS, monitor apps on social media, access media files, and more with the Neatspy app.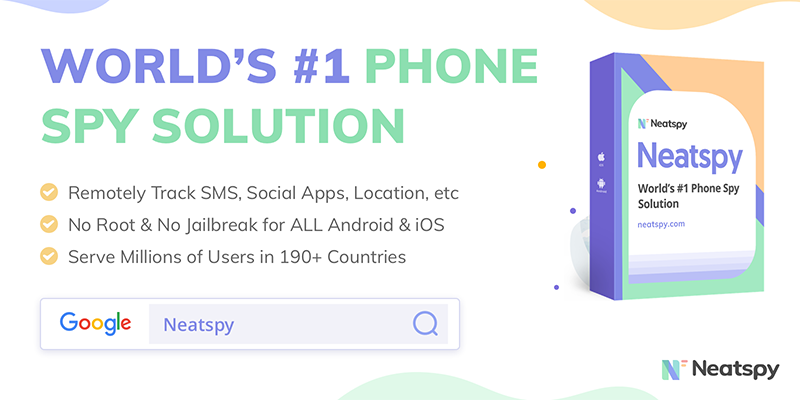 It is certainly the best choice and a balanced solution with affordable prices in terms of features and performance.
The Neatspy solution is available for both Android and iOS devices. The Android Neatspy app supports Android 4.0 or higher. The iOS version of Neatspy works with all versions of iOS.
View live demo here to explore the Neatspy Control Panel and see how Neatspy can help you catch your husband.
1.2 Why should I choose Neatspy?
You might be thinking about why you should choose Neatspy. There are several reasons for choosing Neatspy:

It is a reliable phone monitoring software endorsed by reputed global media outlets.
With an impressive 96% customer satisfaction rate, it is a choice of millions of users in over 190 countries across the globe.
The aesthetic and intuitive user interface makes spying easier for you.
To set up or operate the Neatspy app, no technical expertise is required.

The setup on Android devices can be completed within 5 minutes.
No need for even installing an app for iOS devices.

To keep your device safe and secure, all Neatspy features are accessible without the 'Root' or 'Jailbreak'.
It is a 100% secure and legit app. Neither it contains a virus nor it tries to steal your information.
It has a footprint of less than 2MB only (Android App version).
The performance of the target phone remains unchanged while Neatspy continues to run discreetly on the device (Android App version).
Neatspy app It can be uninstalled remotely with just one-click from Control Panel (Android App version).
If assistance is needed, professional support is available 24/7/365 via email.
1.3 Will my husband discover Neatspy on his phone?
Neatspy fully understands the signs that may indicate monitoring of the device. Neatspy's latest technology has made it possible to overcome these signs.
Your husband CAN NOT suspect of being monitored by you because:
It works discreetly in the stealth mode (Android app version).
It consumes little battery power so that nothing suspicious will be noticed by your spouse (Android app version).
It occupies a small memory space so your spouse won't get an indication that his device is running a spy app (Android app version).
After installation, the app icon will automatically disappear so there is no trace of Neatspy(Android app version).
Neatspy's installation is pretty simple, leaving no room for errors. Neatspy does not allow you to send remote commands to the target device to prevent your husband from receiving strange text messages.
If your husband has an iPhone, it's even simpler, Neatspy is neither installed on the target device nor running any service.
Neatspy doesn't allow listening to live calls or recording phone surroundings to stay completely hidden. Hence, there is neither noise nor interference in the background.
Quick and remote uninstallation with just one click from your Neatspy Control Panel (Android App version).
Quality testing is performed on the software to verify the performance of the target device.

The target device has no abrupt behavior.
The applications do not randomly open/close.
The target device does not lag.
The device does not suddenly shut down.
1.4 How can I catch my cheating husband with Neatspy?
Here is the action plan to catch your cheating husband with Neatspy in 3 simple steps.
Step # 1:  Get onboard to Neatspy
Enter your credentials below and sign up to own a free account.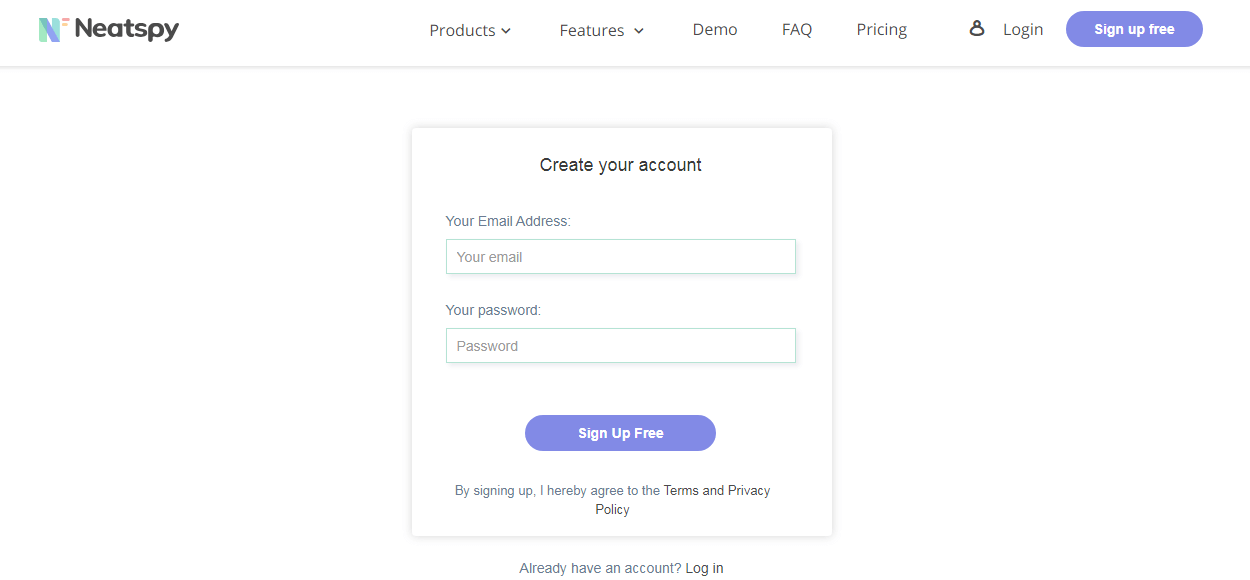 Step # 2:  Configure your Cheating Husband's Device
You are good to set up the target device for monitoring once you have an account and a premium subscription.
Android Target Phones: To install the Neatspy app, you will need to access your husband's phone once. It will take just a few minutes to complete the setup following the instructions given in the welcome email.
iPhones: For iPhones, you don't even need to access the device. Just enter your husband's iCloud credentials to complete the Neatspy setup. The data of the target phone will be synchronized via iCloud backup and displayed to your dashboard.
Step # 3: Catch your Husband Cheating!
Login to the Neatspy Control Panel in your web browser and see a dashboard of your husband's activities.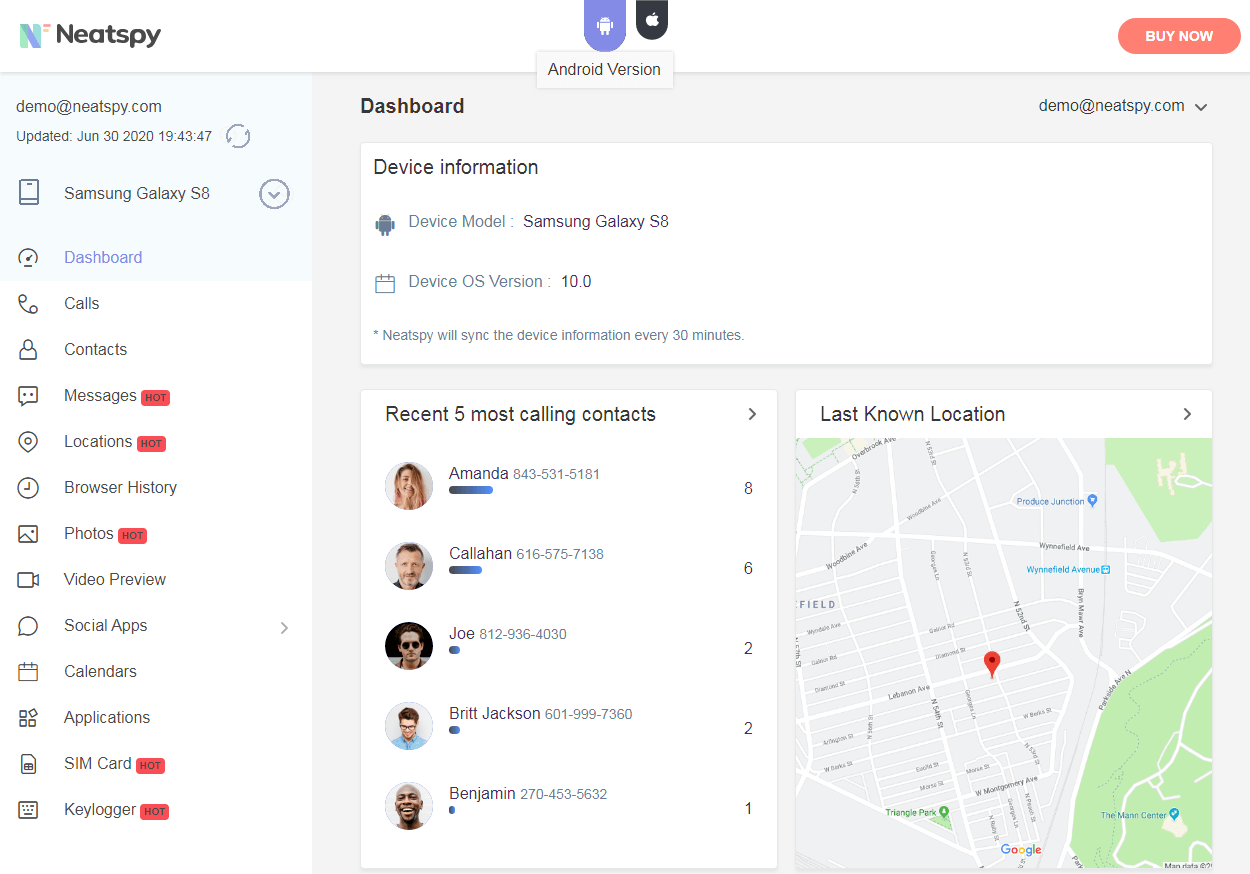 1.5 How can I catch my cheating husband with Neatspy?
Here is the action plan to catch your cheating husband with Neatspy.
Tool # 1: See Call Logs
With the Neatspy cell phone tracker, you will see complete call history and details of the contact, call duration, call timing and status.
If there is a number that has exchanged calls repeatedly with your husband, it is probably the lady love's contact number.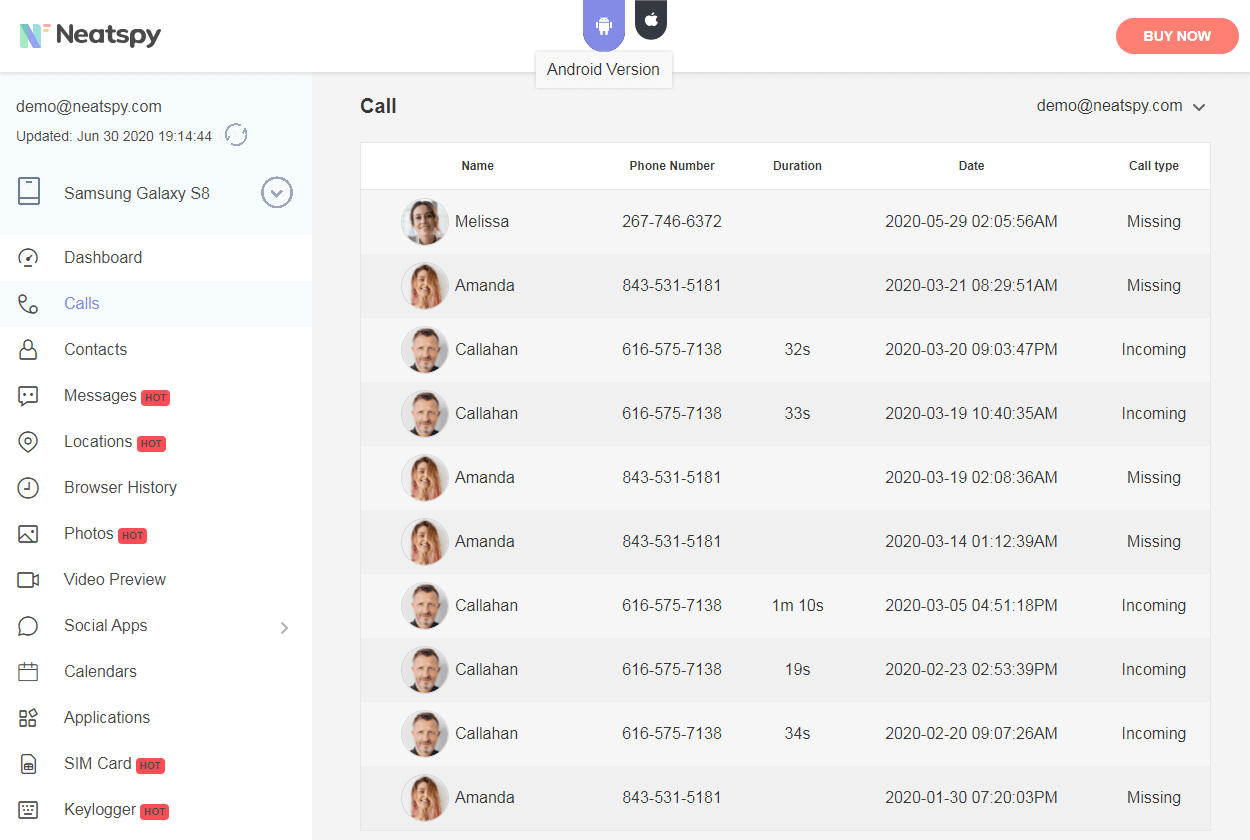 Tool # 2: See Contact Details
Easily check out the full contact details. Neatspy collects all contact information, including name, phone numbers, address, URL and profile photo, stored for a contact. The ' Connected Times ' tells how many times contact was made.
Tool # 3: Read SMS Messages
Your husband may not talk to her over the phone to avoid a situation when you or other family members are around.
Yet through SMS messages, he may still be in touch with the lady.
To know what they are up to and what your position is, read the cheating spouse text messages.
Tool #4: View Calendar Appointments
Most of the time we receive invitations to events and meetings via email that automatically synchronizes with our calendar. We also keep track of our personal appointments in the calendar so we don't forget about them
Neatspy retrieves information from the calendar about all events and appointments, together with their details.
See the details and know whether your husband will go on an official visit or spend some memorable time with the new sweetheart.
Tool #5: Track Location
You can keep track where your husband had been throughout the day with Neatspy location tracker. You can see the location marked on the map, location address, and timestamp.
Tool #6: Set up Geofence Alert
How about setting up an alert when your husband is visiting her place?
Define a location geofence and be notified when your husband enters or exits the area.
Tool #7: Track Social Networking Apps
As obvious, we check out their activity on social networking apps when we are interested in knowing more about a person. However, we can only see what the other person has allowed us to see, though.
Get to know what happens in private conversations with the help of Neatspy. You can easily monitor your husband's conversations on Facebook, WhatsApp, LINE, Snapchat, WeChat, and others.
Read this article to know more about Snapchat cheating.
Tool #8: View Dating Apps
Your husband may be smart enough to keep his affair discreet from his social circle. Perhaps he's just got interested and excited about an extra-marital affair.
With the help of Neatspy, you can see if your husband has installed any dating app.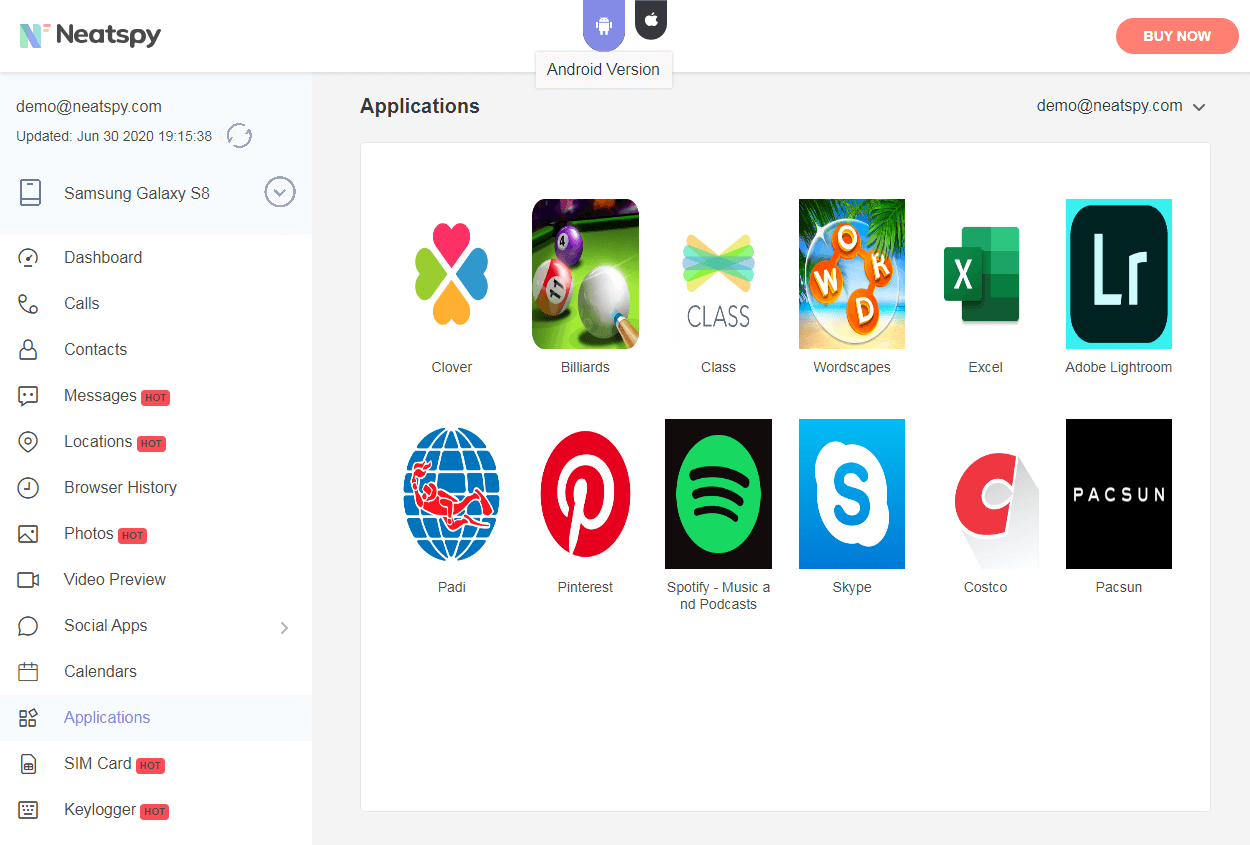 Tool #9: View Photos and Videos
Don't get curious about what they may be sharing with each other. See the media files of his phone including photos and videos.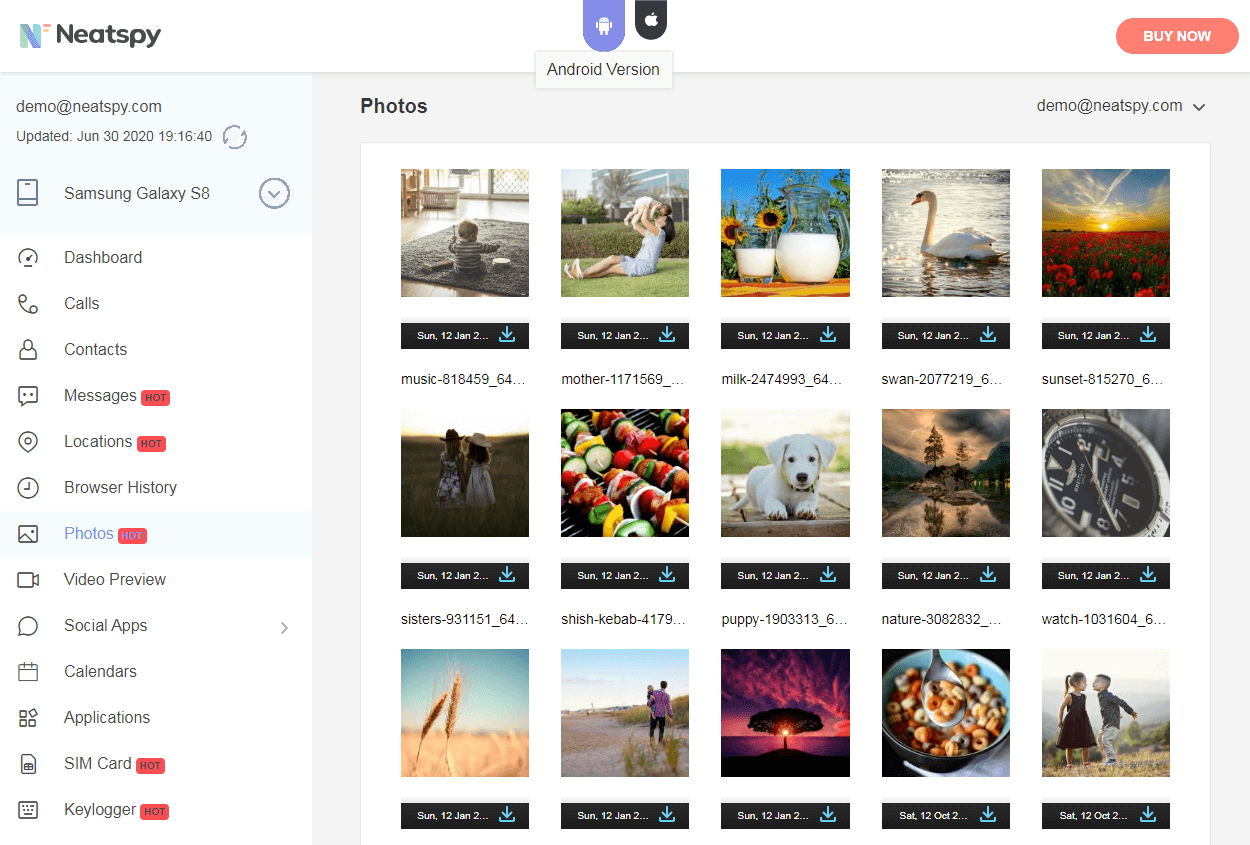 Tool #10: View Browser History
Go through the history of his browser and learn about the websites he visits. He may have read some online content that urges him on the extra-marital affair. He may have booked with her or planned the holidays with her.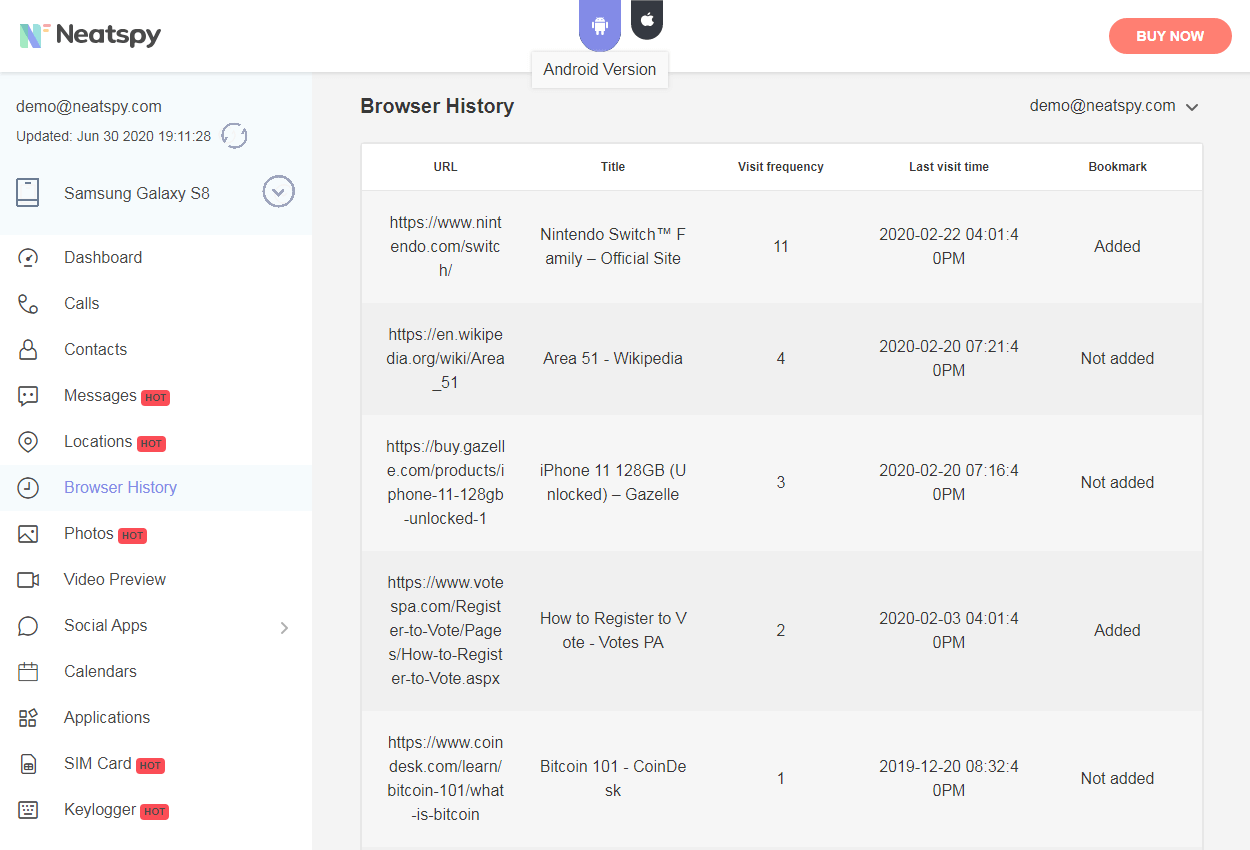 You may like: Is My Husband Cheating? 20+ Signs Your Husband is Cheating
Part 2: What to Say to Your Cheating Husband
Here are a few steps you can take after you know about the unfaithfulness of your husband.
Step 1: Take time and compose yourself
Compose yourself first.
We understand that life partner's infidelity is no less of a feeling than hell. It's pretty hard to accept that the loved one cheats and betrays. However, feeling panicked can only make the situation worse.
It's a wise act to take your time. Understand the seriousness of the situation and how it affects your marriage. Understand the impact of your and your husband's prospective behavior on the family.
Step 2: Wait for the right time
We understand your desperation and eagerness to show him a quick reaction and explode what's going on. However, to initiate the discussion, you need to wait for the right time.
Don't talk about it in a haste environment.
Wait for the time when both of you can sit together in a peaceful environment.
Don't Miss: How to Catch Your Boyfriend Cheating
Step 3: Engage in a conversation with your husband
The best way of handling any situation in marital life is to talk about it and find a solution.
Confrontation is tough and overwhelming emotionally so you need to mentally prepare yourself for this. Get ready for the different situations, visualize the different ways he can react and plan your response accordingly.
Your husband may immediately deny the affair. So, here you have two strategies. Either accept the excuse and save your marriage or give him evidence and ask for an apology.
Step 4: Reconnect with each other
If your husband accepts the wrongdoing and is remorseful, try to forgive him.
Discuss the insecurities and things that might disrupt your relationship.
Work on your relationship and do little things to reconnect.
Step 5: Consult Marriage Counsellor
It is challenging to overcome betrayal and continue your life with the same person. However, many people tend to do so for different reasons.
In these circumstances, go to a marriage counselor and seek professional advice. Based on your situation, a marriage counselor will help you overcome the psychological effects of being cheated and propose a strategy to fix your marriage.
We sincerely wish that you guys sort the matter. Your husband feels remorse, brush aside the extra-marital affair and you find the strength to forgive him.  If you both decide to give your marriage and your lost love another chance, start working on your relationship.