Infidelity is becoming the norm in today's relationships, and it's getting worse as we progress. Social media is a significant contributor, and people like to be discreet when opening their Facebook accounts among other platforms.
That's why there is little we can do if our eyes are not large enough to peep on our partners' phones. As you worry about your relationship status, what if we show you how to catch someone cheating on Facebook?
Is your partner always glued on their phone? It could be business as usual or something being hidden from your vicinity. Does he or she disclose Facebook activities or are they a treasure needing a map?
If you know nothing, this guide will help you catch the Facebook cheaters and steer your relationship in the right direction.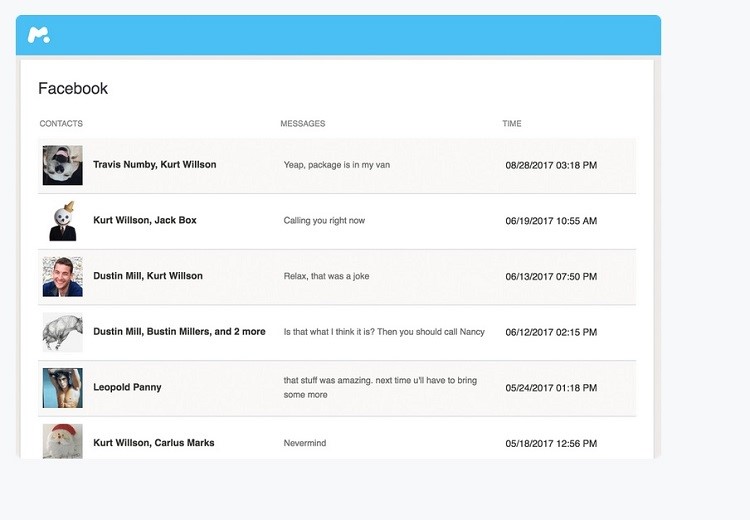 Part 1: How to Catch a Cheating Spouse on Facebook
As we advance in technology, our partners are getting smarter in hiding their secret affairs from the nosy ones – you included. If you want to make an arrest, it gets harder when you don't know their account credentials. That is where Neatspy's solution comes in as an aid.
If you are feeling helpless, getting Neatspy will reveal the cheating on Facebook messenger that is ruining your head. We will see how you can do that and more.
They say that spying on your partner is a sense of insecurity. Neatspy is here to prove or disapprove your intuition. If that's what you are feeling, we will help you solve it amicably without your partner's knowledge.
Why Should I Choose Neatspy?
It is a reliable application that operates without the target's knowledge once you apply the right settings to hide. That means you can spy on your partners Facebook activities without them knowing that a new application is installed on their phone.
It also does not drain the battery, and you only need 2 MB of space to install on the target phone. Apart from the usual installation guidelines, you don't need further alterations to see their Facebook secret conversations.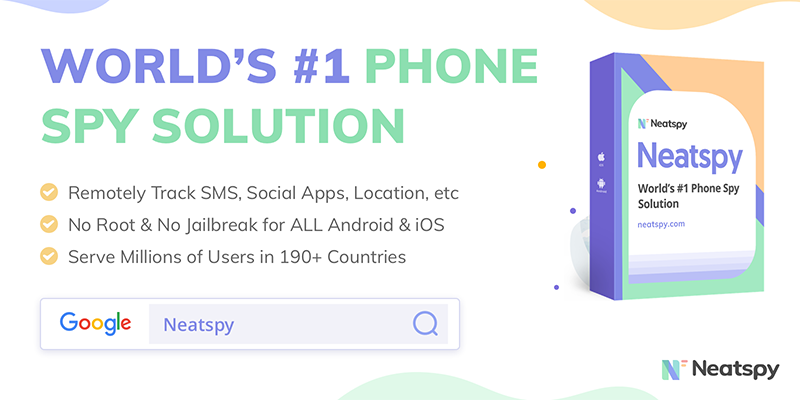 What Should I Know Before Using Neatspy?
First, you have to access your partner's phone for you to install Neatspy. It does not have a remote installation option hence the need to access the phone you want to check. It would be best if you also had some financial boost since it is a paid plan. After signing up, you'll see the pricing options available.
Next, you need Android 4.0 and above. After installation, you can view the messages and other activities on your account by just logging in with any device you prefer to use.
Lastly, you need to follow the instructions strictly if you want to be discrete in your quest.
How to Catch Someone Cheating on Facebook
Now that you know the initial requirements, it's time to install and see if your partner has been underground all along. Before reading through the installation guide, you can view the demo here and see how it works.
Step 1: Sign up for a Neatspy Account
Go to Neatspy home page and sign up. Doing that is free.
Enter your email address and preferred password.
Click the 'Sign Up Free Button' to go to the next step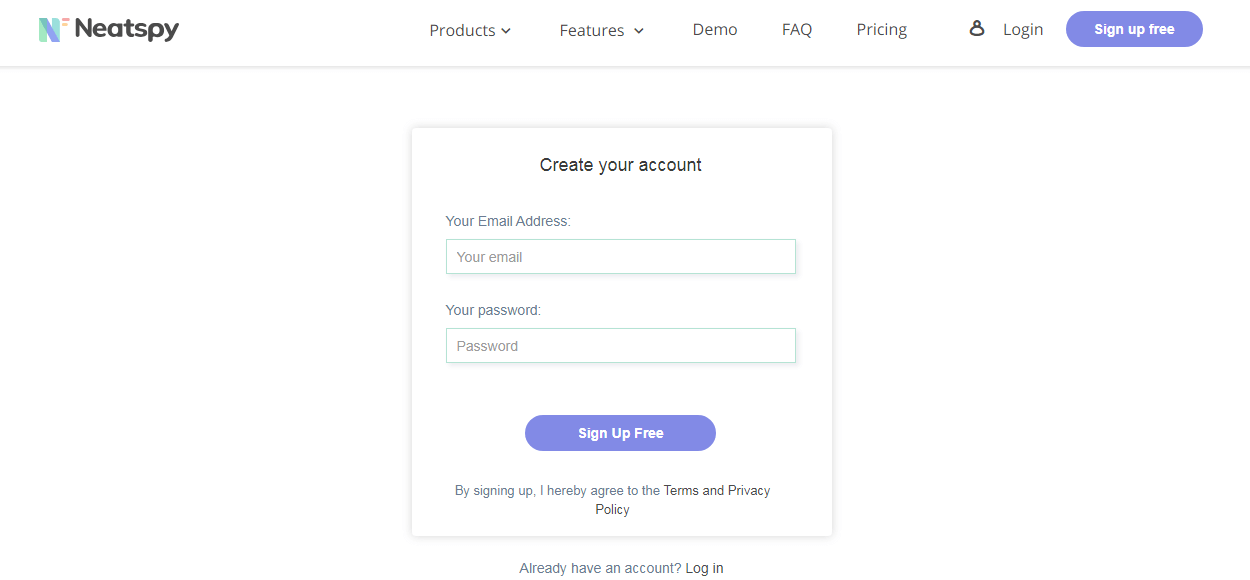 Tip: It is easier to install if your partner's phone is near you. Just make sure you are alone when doing it.
Step 2: Inserting the target phone details
Next, select the operating system running on the device. In this case, Android
Select your preferred plan (in this case, Premium is the best) and complete the process
Step 3: Setting up your partner's phone
Once you complete step 2, go to the target device and apply the settings as described in this link.
After completing the settings, the target phone is now ready for the Neatspy app.
Make sure you remember to select the stealth mode. That way, the app is hidden from your partner's knowledge when they get the phone back.
In case you want to see the app on the target phone, dial **001** to evoke it.
Step 4: Find out if your partner is cheating on Facebook
Since you have finished the installation, it's time to visit your account via a separate device.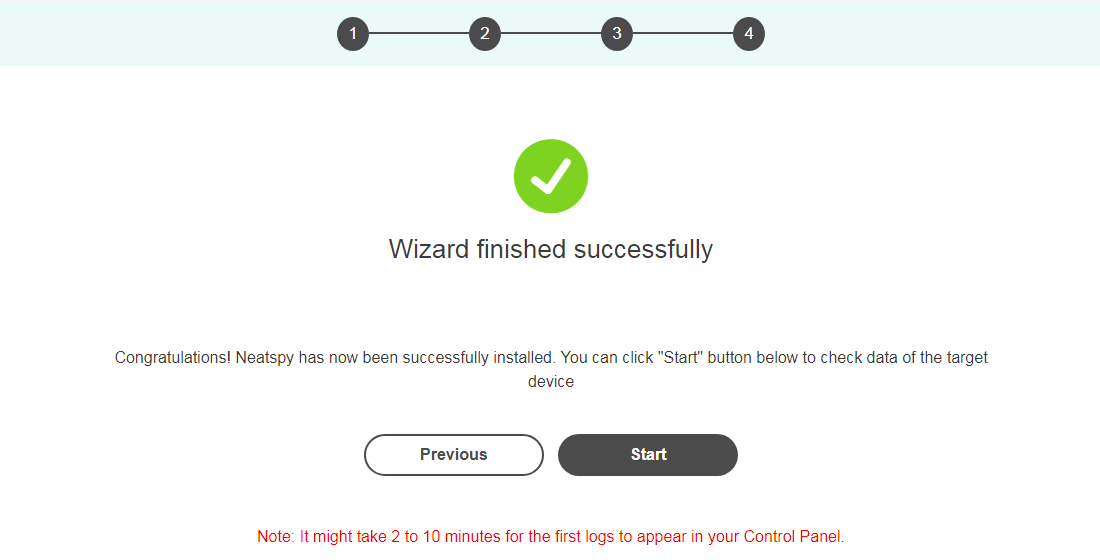 Once you have completed the sett-up, the wizard directs you to the dashboard. It's similar to what you saw in the demo view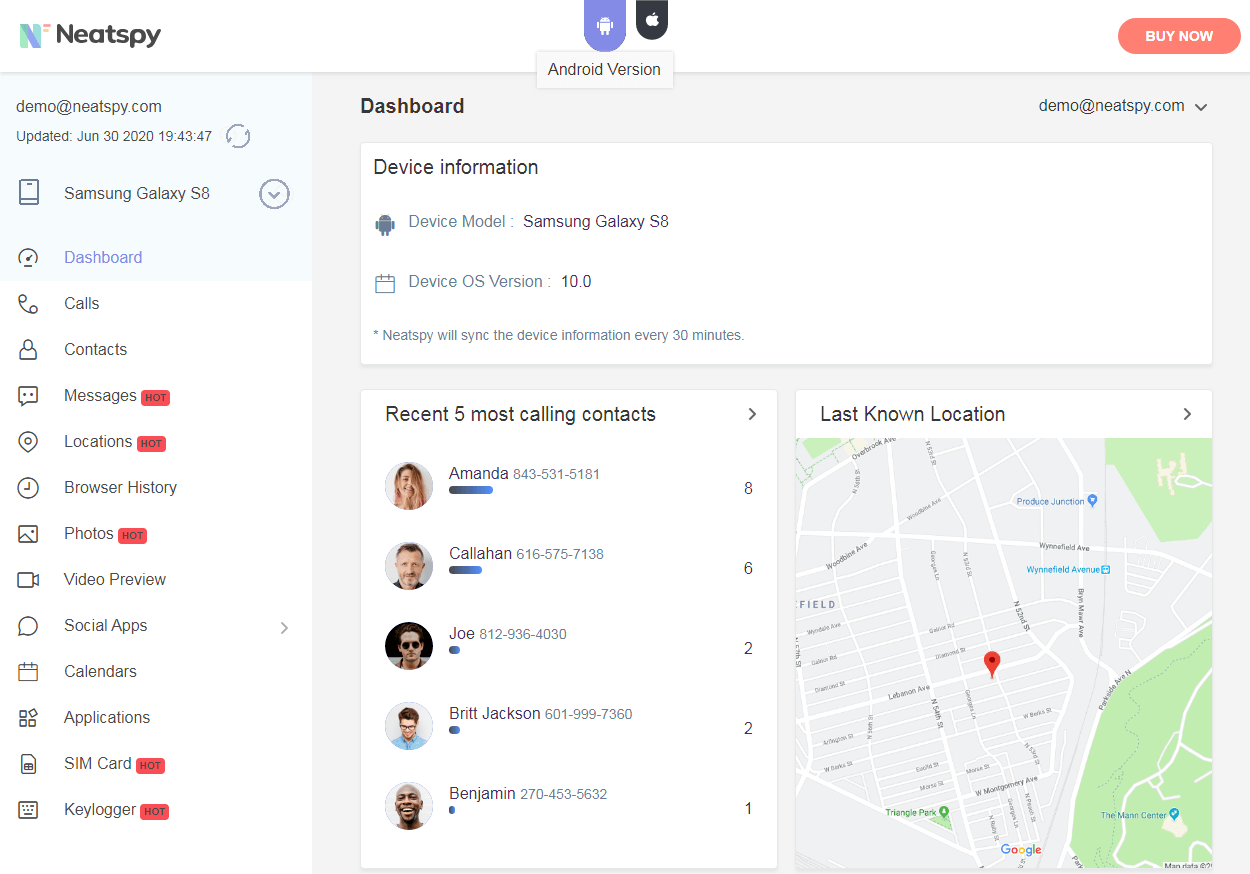 It will take some time to synchronize
Once the sync is over, go to the social apps section on the left part of the dashboard
Click on 'Social Apps' to access the drop-down and select 'Facebook.'
The messages on Facebook will appear on the big right part of the dashboard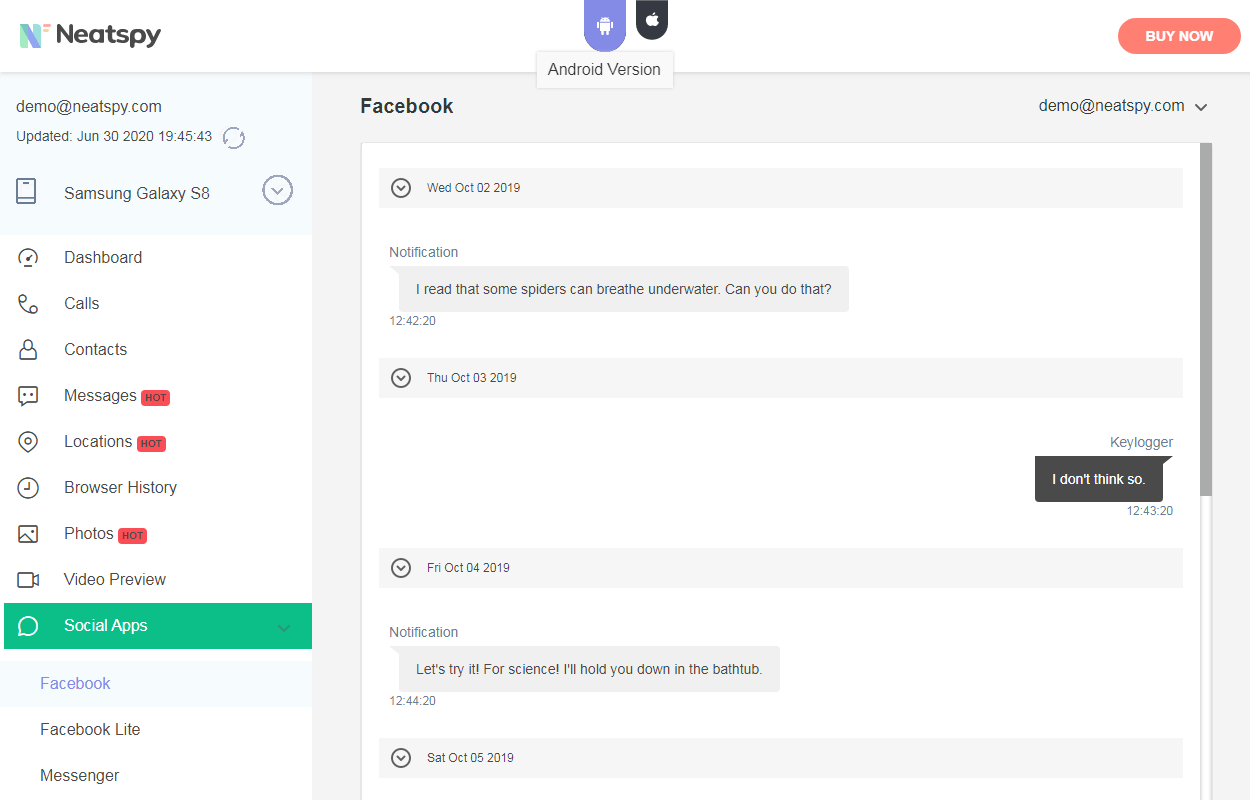 More Tips
The Neatspy solution incorporates the keylogger feature. That means it can record the keystrokes on the target phone and store the data in a log file. That's good news since you can now access the Facebook credentials on the right side of your dashboard.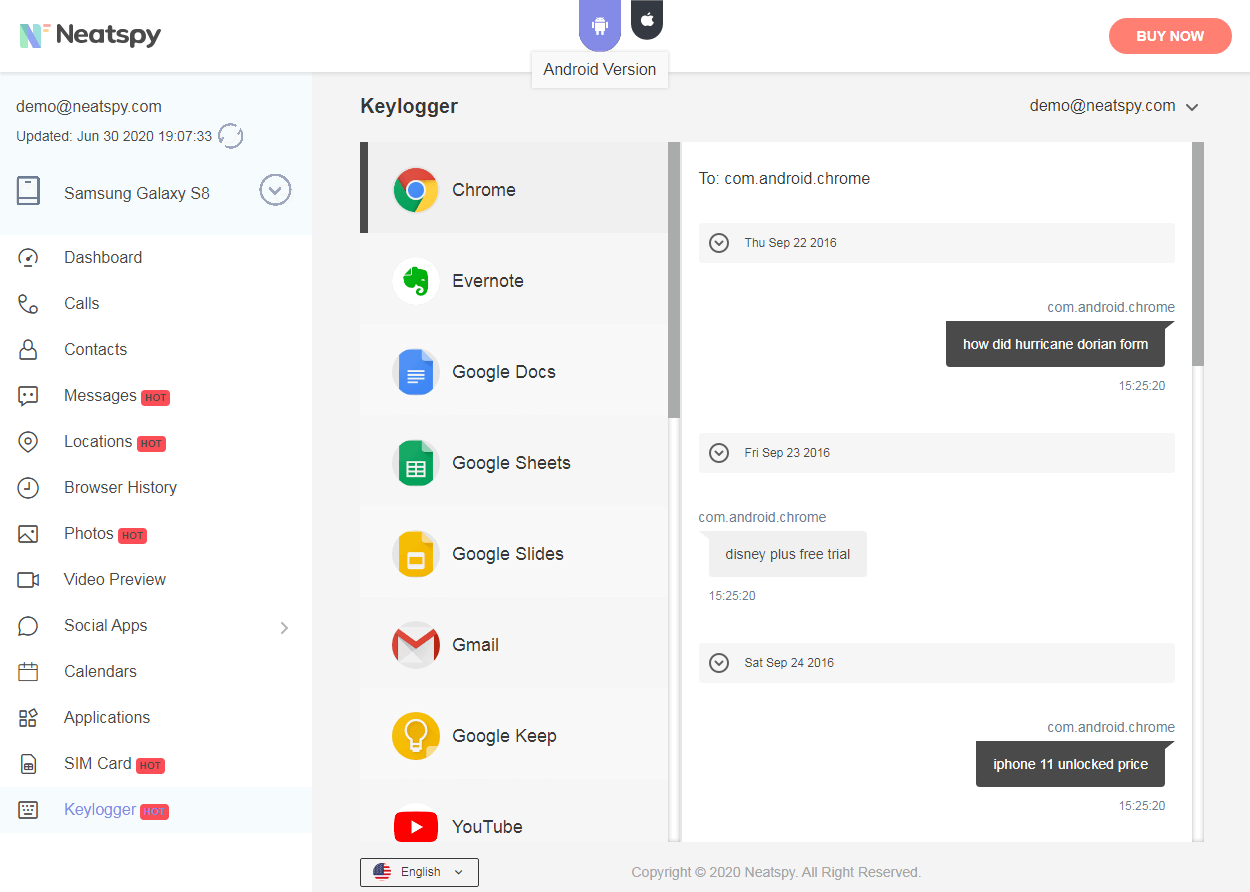 That way, you can log in to the Facebook account and go straight to messenger.
In case you are asking, there are no alterations needed when installing the app. You don't need to root your partner's phone to check Facebook activities. Neatspy is designed to fetch the data from social media and all you have to do is install using the recommended steps.
Also Read: Snapchat Betrayal: How to Catch Someone Cheating on Snapchat
What About Monitoring In iOS?
Well, the installation procedure in iOS is easier if your partner is on the Apple side of things. The sad part is that it cannot monitor Facebook activities but it will verify what your partner is doing on WhatsApp, messages and in iMessages. You can check more details of Neatspy's iOS solution here >>
That's a good start! You also don't need to jailbreak the target phone or install an enabling software for Neatspy iOS solution to work.
Part 2: Facebook Cheating Signs
Cheating has become rampant in almost every other relationship you know. Still, it is not easy to know that your partner is not actually with you. Facebook is one platform that is known to ruin most couples since there is more temptation to have emotional connections remotely.
Is your partner just flirting with friends or having some extra affairs that you don't know? Here are five Facebook cheating signs that will lead you to install Neatspy.
You may like:
a. Lost In Thought While On Facebook
This point comes with the part that they will not disclose anything they are doing there. As the offended partner, you feel cut-off from communication since your other values the phone more.
When they are all emotional on their phones and tablets, yet you don't see the same when they are talking to you, something is up. You can never read a person from beginning to the end since there are boundaries.
On the other hand, that does not mean that you should be denied the vital things that make a relationship. So, if those digital, if Facebook secret conversations are taking him or her away, it only means the intentions are addressed elsewhere.
b. Messages Come During Late Hours
Back in the day, calling a friend who is about to rest for the day after 10 pm needed you only to mean well and nothing past that. Otherwise, relationships broke due to late-night calls. These days, it is normal to get a message at 1 a.m or even a call.
That does not mean the norm excludes the potential of your partner cheating during the odd hours. When you see your partner going to bed with a phone in their hands, you should start questioning. If they stay in a side position as they text, then you have a 'right' to see what is going on.
c. Hiding the Phone Whenever They See You
Well, since there is a tendency of people being with smartphones everywhere, private communications happen at any time. It's not healthy, but people will still be idling on the small screens even at very odd hours.
There is no problem with your partner doing so until they hide the phone when you come around. If they are hiding, it's time to verify the secrets using Neatspy.
d. Overprotective With Their Devices
When you try to pick his or her phone, what is the response? If your partner is hiding an affair on Facebook, they will try to close it when you inquire to see. It gets bitter when you take it if not the rolling eyes.
It means taking the phone is not one of the proposed agendas.
Don't Miss: How to Catch a Cheater
e. The Jokes on the Wall Are Not Familiar
We all have friends on Facebook that we barely recognize. Then there are regular people such as friends in the neighborhood or a coworker that your partner may also not know well.  That's okay until you find out that a friend on Facebook is all over your partner's page.
Do you see a level of humor that you are not familiar with or can't tolerate? Has your partner ever talked about the person? If the answers are yes and no respectively, signs are that somebody is cheating on Facebook.
Conclusion
Now that you know how to catch someone cheating on Facebook, the rest is all about you taking action. Neatspy has more features to peruse after installing. If you want to track your partner's movements and know what else they are doing, we got you covered.
Do you have any questions? Feel free to ask in the comment section below.