Neatspy, the world's best Android tracker, has been offering tracking service for Android phones since as long as Android phones have been available. Here is the detailed process to track an Android phone using Neatspy, while being completely hidden.
Part Two: How to Track Android Phones or Tablet
Follow these three simple steps in order to track Android phones:
1. Get a Neatspy subscription & Prep target device.
2. Install Neatspy app on target phone.
3. Start tracking target phone with Neatspy.
For a detailed information on these steps, read below:
Step 1. Getting a Neatspy Account & preparing target phone
1. Visit https://neatspy.com from any of your devices. Click on the sign-up button, which you can see in the top right corner. Create a Neatspy account through your email and a password. Alternatively, fill the form below:
2. Once you have the account, get a subscription plan for Android phones. You will be redirected to the setup process. The setup process will take a couple of minutes or so, depending on your internet speed. You will also see all the instructions on the screen.
Name the phone that you wish to monitor and choose its operating system as Android.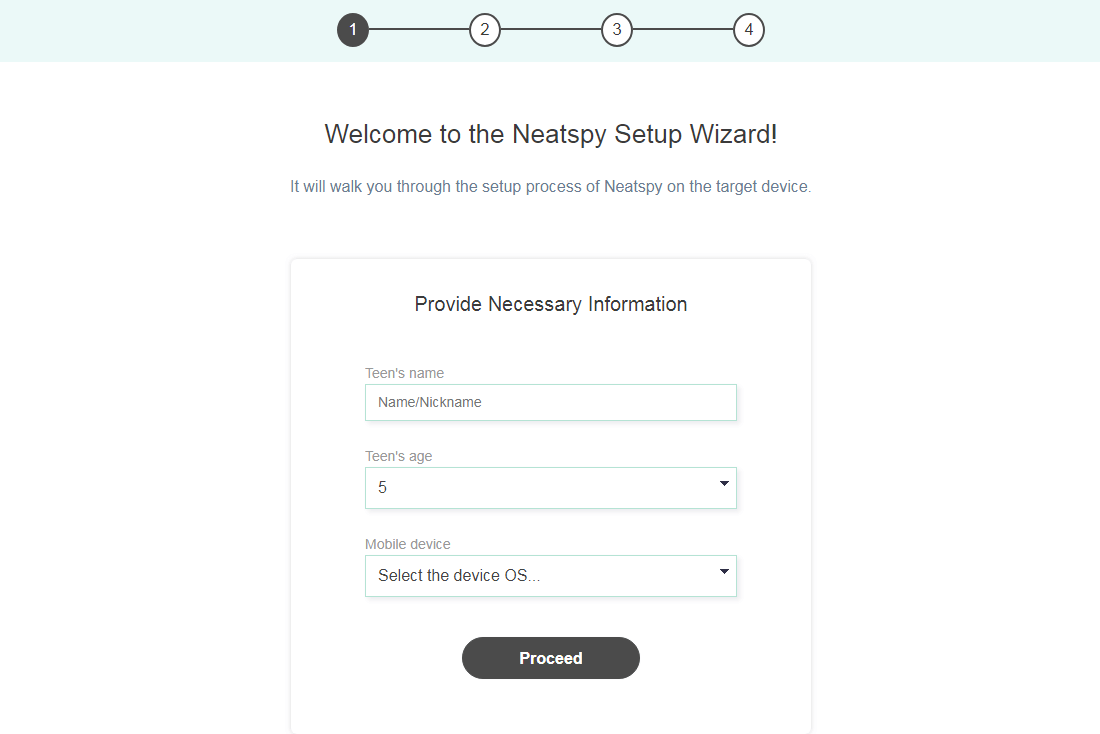 3. Access the target phone and navigate to "Settings">"Security". Find the option that says "Install apps from unknown sources" and make sure it is enabled.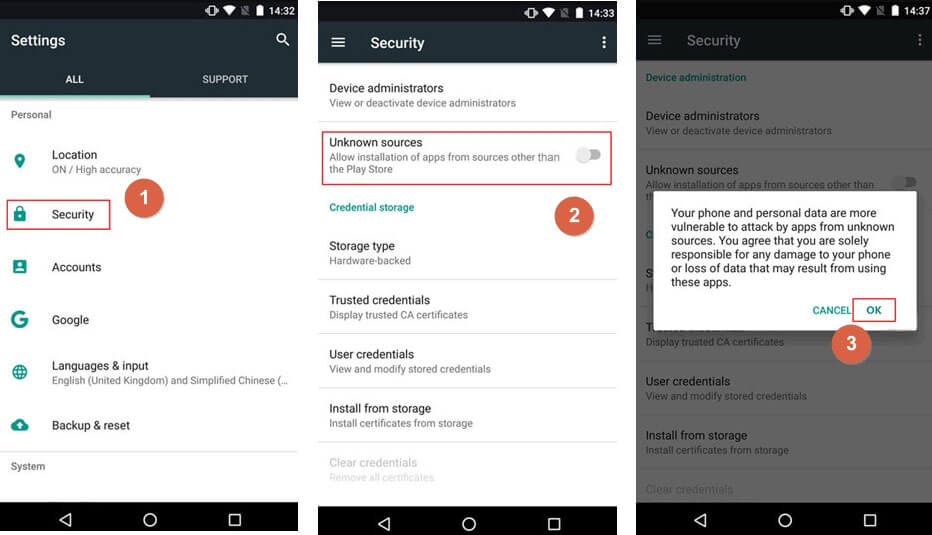 Navigate to "Settings" > "Google" > "Security" > "Google Play Protect". Disable "Improve harmful app detection" & "Scan device for security threats".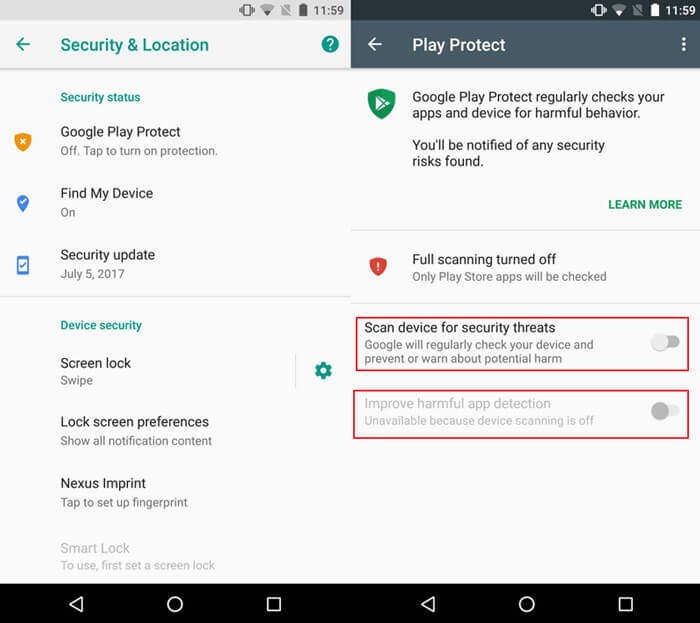 Step 2. Install Neatspy app
1. You are now ready to install the Neatspy app on the target phone. You will find the Neatspy Android app link during the Neatspy setup on the web browser you are using. Open this link from the target phone, and you can download the Neatspy app from there.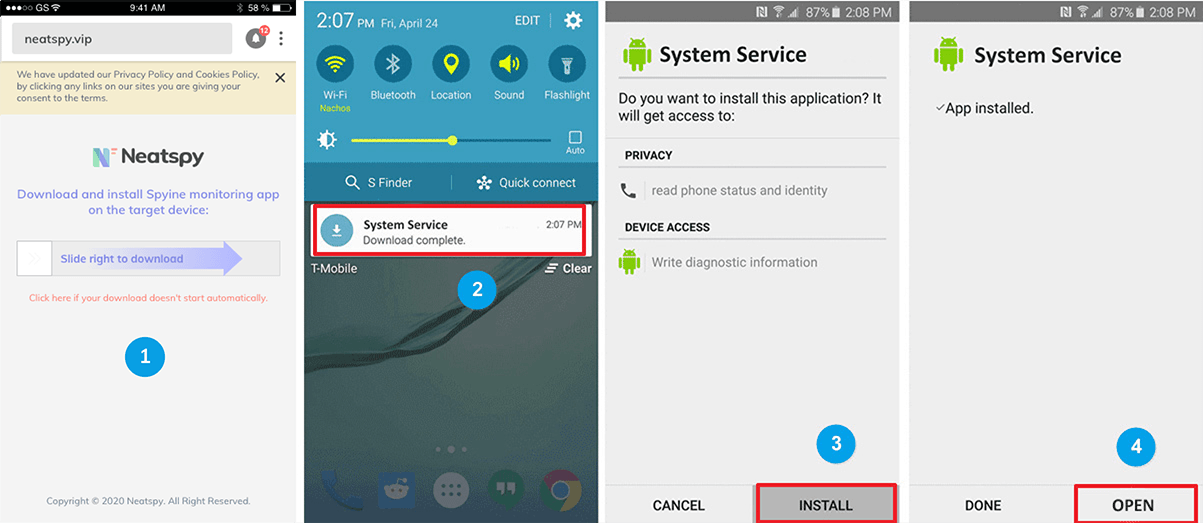 2. Once you have installed the app, read the privacy policy and click on 'Agree'. Sign into the app with your Neatspy username and password..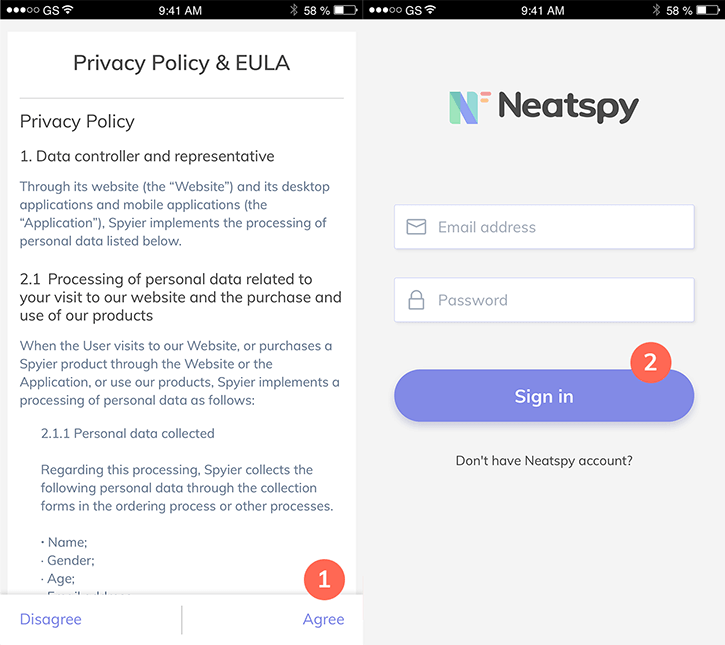 3. You're almost done! Allow all the permissions that the app seeks on the target phone. You can then choose to hide the app icon from the target phone's app menu. If you choose to hide it, Neatspy works in complete stealth mode. In order to open Neatspy on the target phone, you can dial **001** on that phone and Neatspy will launch.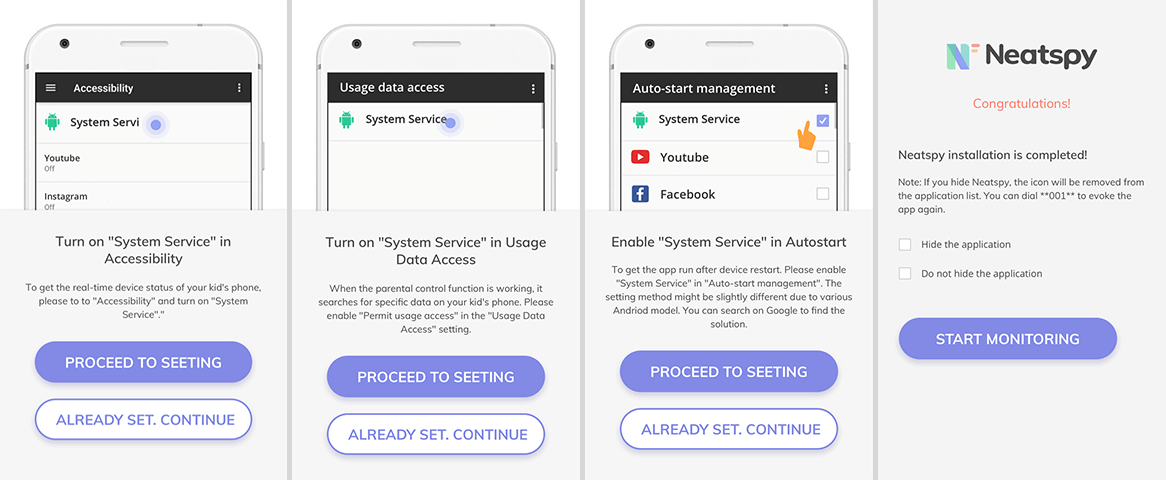 Step 3. Monitor phone from Neatspy's dashboard
You are now ready to monitor the target phone. Log into your Neatspy dashboard using your username and password from any web browser you want. You will then be redirected to your Neatspy dashboard, where all of Neatspy's features are present.
During the first time access to the Neatspy's dashboard, it takes a few minutes to sync with the target phone's data completely. Therefore, please be patient during this time. Once the data is synced, you can click on any feature on the left and the feature interface will open. You can refresh the data through the Refresh icon on top to keep it updated. Remember that the target phone needs to be connected to the internet to sync new data.