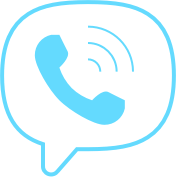 Photo & Video Viewer
Neatspy lets you see all photos and videos stored on their device.
Use Neatspy to find out all the pictures and videos they captured on their phone!
View all self-shot photos and videos.

Browse through all the media they have downloaded from the internet.

View the screenshots they have taken on their device.

Learn about timestamps and geotag of images and videos.
3 Simple Steps to Spy on Gallery

Sign Up
Create a Neatspy account by using your existing email ID.

Configure Neatspy
Follow Neatspy's on-screen instructions to set it up for the target device.

View Media Files
Access the Neatspy's dashboard and view their pictures and videos.
Create an account for free
By signing up, I hereby agree to the Privacy Policy
Check Live Demo Here >>
Neatspy Lets You Glance Through All Their Media
Neatspy lets you browse through someone's private pictures and videos without any chance of the target user finding out about it. All this comes without the risk of getting caught. This safe and secure gallery monitor just needs to be configured for the first time, after which it will work instantly.
Once you have configured Neatspy, you can use the Neatspy dashboard to view all the media files on their phone. The pictures are present under the 'Photos' tab and the videos are present under 'Video Preview' tab.
The Photos tab shows you all the pictures on their phone, presented in a thumbnail manner. With every picture you can also see its timestamps, source, location tags, and any other details linked to the picture.
Same goes for the Video Monitor, which also arranges each video in a thumbnail format. With every video, you can see details such as the timestamps and the locations.
A Picture is Worth a Thousand Words
Pictures and videos present on their phone will tell you more about them than any text messages will. You can know about their activities and the people they hang out with. You can also see the locations in the pictures and find out if they are into anything inappropriate.
Photo and video monitor is a very helpful tool for parents. Parents need to make sure that their kids are safe. Neatspy helps them in finding this out. Children are impressionable, which is why it is important that they do not have any inappropriate media on their phone.
Even employers can benefit from Neatspy's Gallery monitor. Employers can find out if their employees are photographing any company secrets or sharing them with anyone they should not..
Neatspy is the best gallery monitor you can find. This is why millions of people are already using it. Create your free Neatspy account today!
Works Without Root or Jailbreak
Neatspy is created to provide parents with an easy way to monitor their kids. This is why Neatspy does not ask you to root or jailbreak the target device in order to monitor the pictures and videos that are stored on it.
Access Photos & Videos Without Getting Caught
Neatspy is completely secretive, which means that the target user will not know that you are monitoring their gallery. Neatspy accomplishes this by monitor iPhones without app installation, and by creating a customized secretive app for Android devices.