Ever wanted to see who your girlfriend is texting? Well, you just need the right tools for the job.  It is incredibly easy to track someone's activities online today in just a few minutes.
There are plenty of apps that claim to help you hack someone's phone but they're not always reliable. Wondering how to see who your girlfriend is texting? Read to know how you can do this easily using a reliable way.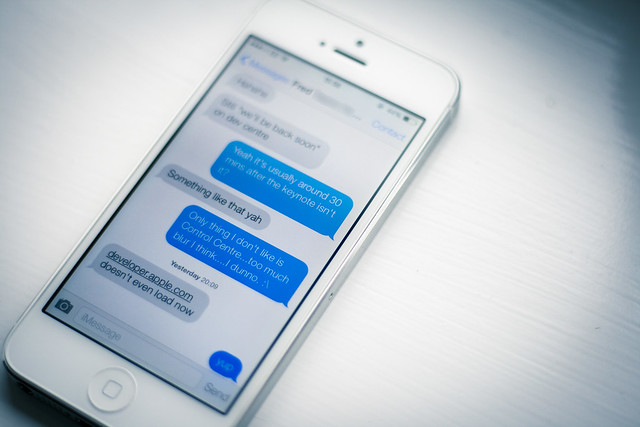 Part 1: How to see who your girlfriend is texting
Messaging platforms such as WhatsApp, Facebook Messenger, and Instagram Messaging have been immensely popular. What's more, they can be easily intercepted and monitored if you are using the right apps for the task.
Wish to see what and who your girlfriend is texting? It is a great idea to start with monitoring the messaging apps on their phone. This includes WhatsApp, FB Messenger, and Instagram since this is where you're likely to find evidence.
Let us see how you can use the Neatspy app to track your girlfriend's activities on her phone remotely.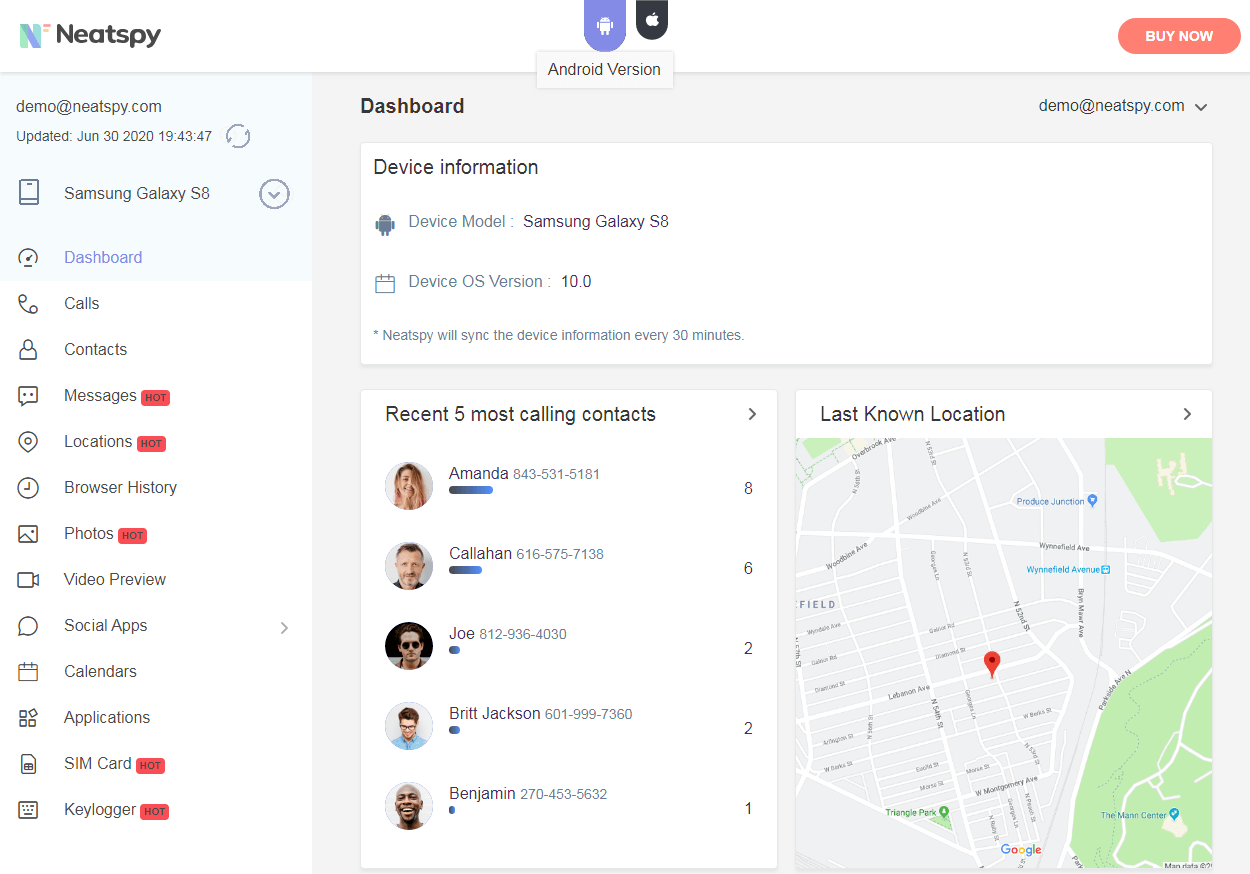 1.1 Neatspy App: Spying With No Rooting and Jailbreaking
The best way to keep a check on your girlfriend's online activities is to use the Neatspy app which stands apart from the rest. Neatspy is recognized as one of the most reliable and trustworthy phone monitoring apps today.
Neatspy is the world leader with happy customers in more than 190 countries around the world. The app has been designed by a reputed company and has been repeatedly featured in big media outlets across the world.
Furthermore, a great thing about Neatspy is that you do not need to root or jailbreak your phone to use it. This means that the target device stays secure and no technical know-how is required. Needless to say, Neatspy will help you see who your girlfriend is texting easily.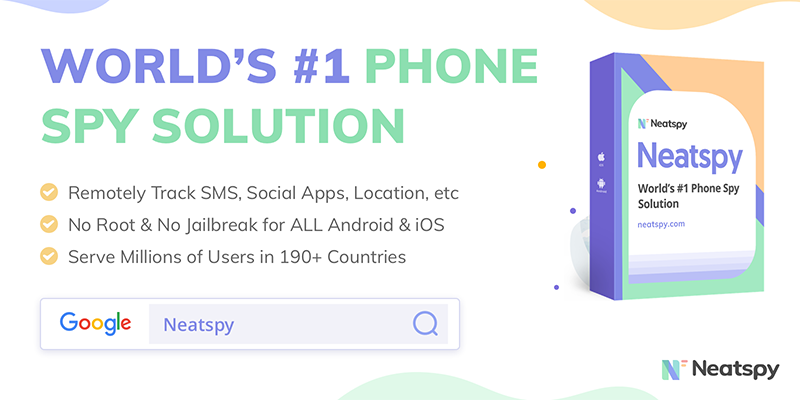 1.2 Neatspy Features
SMS tracker: This feature allows you to see who your girlfriend is texting since all SMS messages will be visible to you. See all received and sent messages and also download any multimedia files being exchanged.
iMessages: It is possible to monitor messages on the iMessages app using Neatspy. What's more, you can even recover and see deleted text messages and iMessages using the app.
Facebook Messenger: Neatspy also allows you to track all messages sent and received through the Facebook Messenger app. You can also see any media files being shared.
WhatsApp spy: It is easy to track all WhatsApp conversations using the WhatsApp track feature of the Neatspy app. This is a great way to know who your partner is texting to in a discreet manner.
Snapchat monitoring: Snapchat is one of the most difficult to track social media platforms as the photos disappear after a few seconds. With Neatspy, you can recover and see all deleted media as well.
Instagram tracking: You will be able to see all Instagram direct messages and links when you use Neatspy's Instagram tracking feature.
Stealth mode: The greatest feature of the Neatspy app is that it runs in stealth mode which means it will secretly run in the background on the target device without being detected.
Don't Miss: How to Catch Your Girlfriend Cheating
1.3 How to see who your girlfriend is texing using Neatspy
It is very easy to install and use Neatspy on the target device. Moreover, there is no need to root an Android device or jailbreak an iOS system to use the app. Let us see the steps involved in installing/using Neatspy on an Android/iOS device.
Step 1: First, sign up for a Neatspy account on your own system. It is easy and takes a few seconds.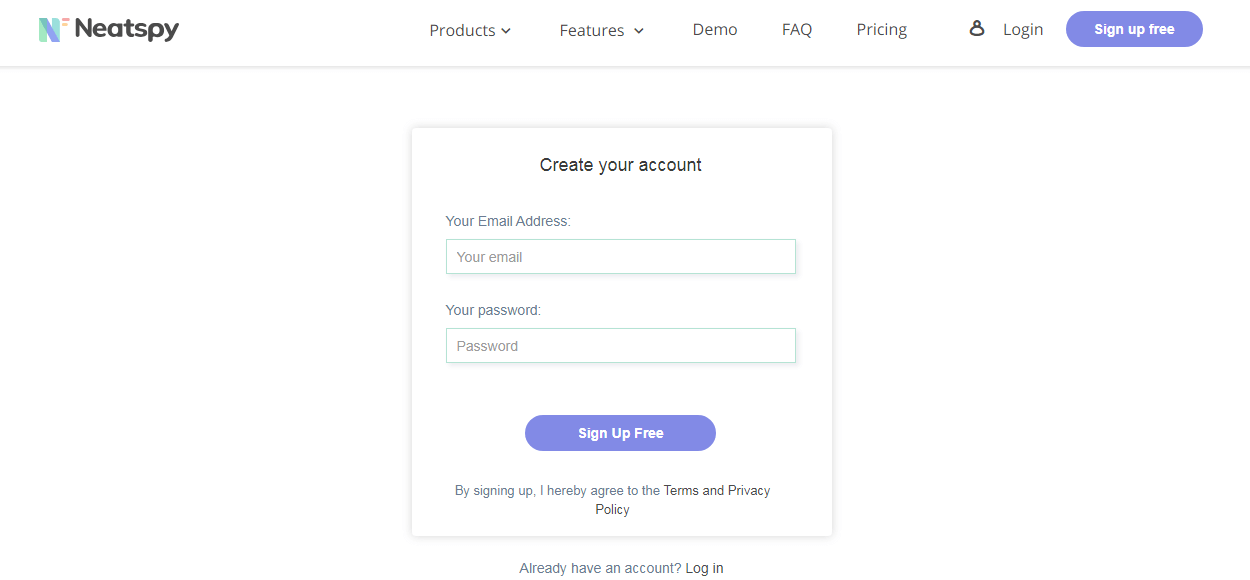 Step 2: You can now begin installing the Neatspy Android app on the target device. Download the app and follow all prompts. The app is less than 2 MB in size and is very secure. It does not consume a lot of battery too. You can install it remotely with a single click when you want.
If, however, the target phone is an iOS device, you do not need to install anything at all. Just obtain the iCloud credentials of the account.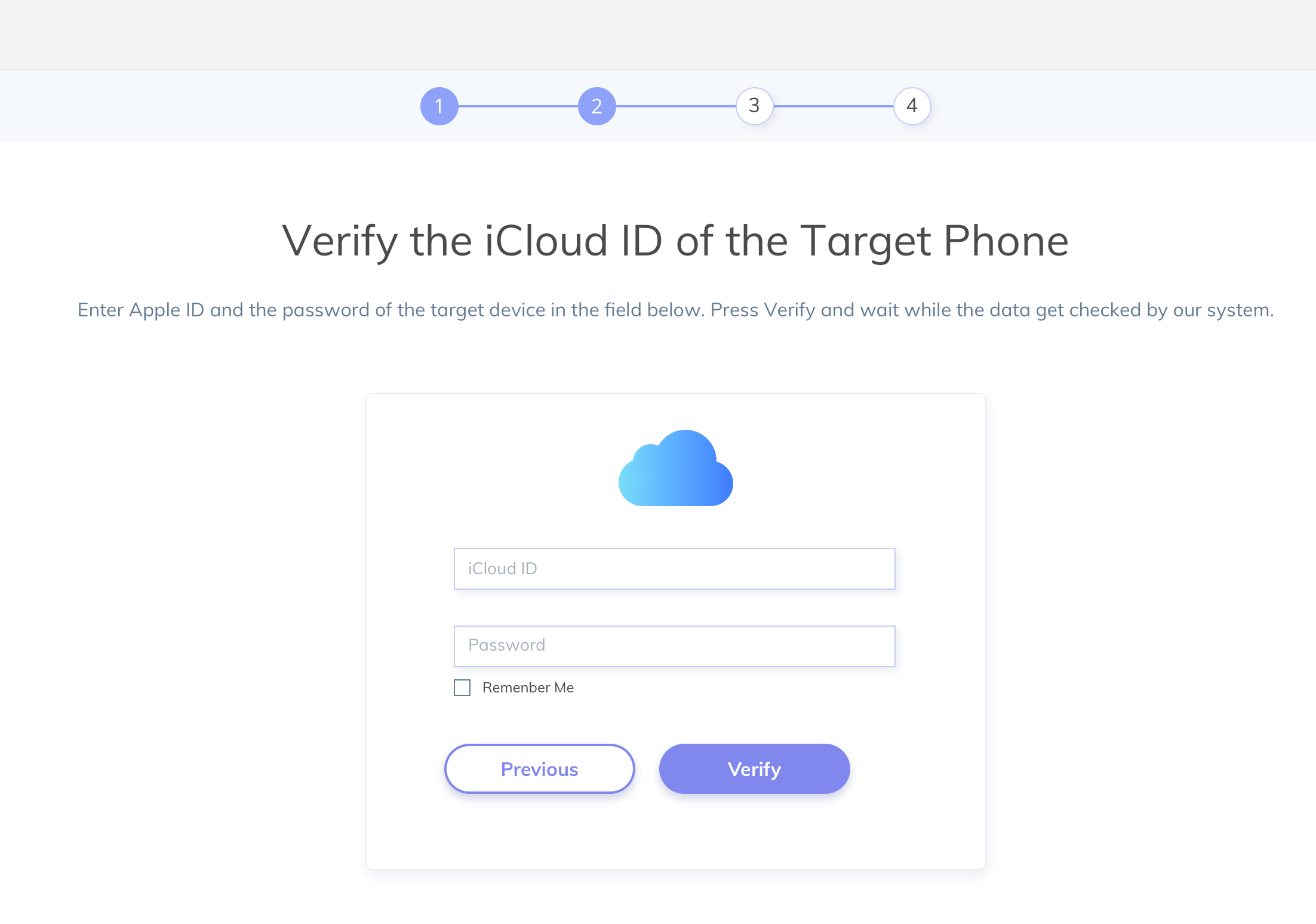 Step 3: Proceed to the Neatspy dashboard on your system. Here, you will be able to track all SMS messages, WhatsApp conversations, FB chats, and Instagram direct messages on the target device.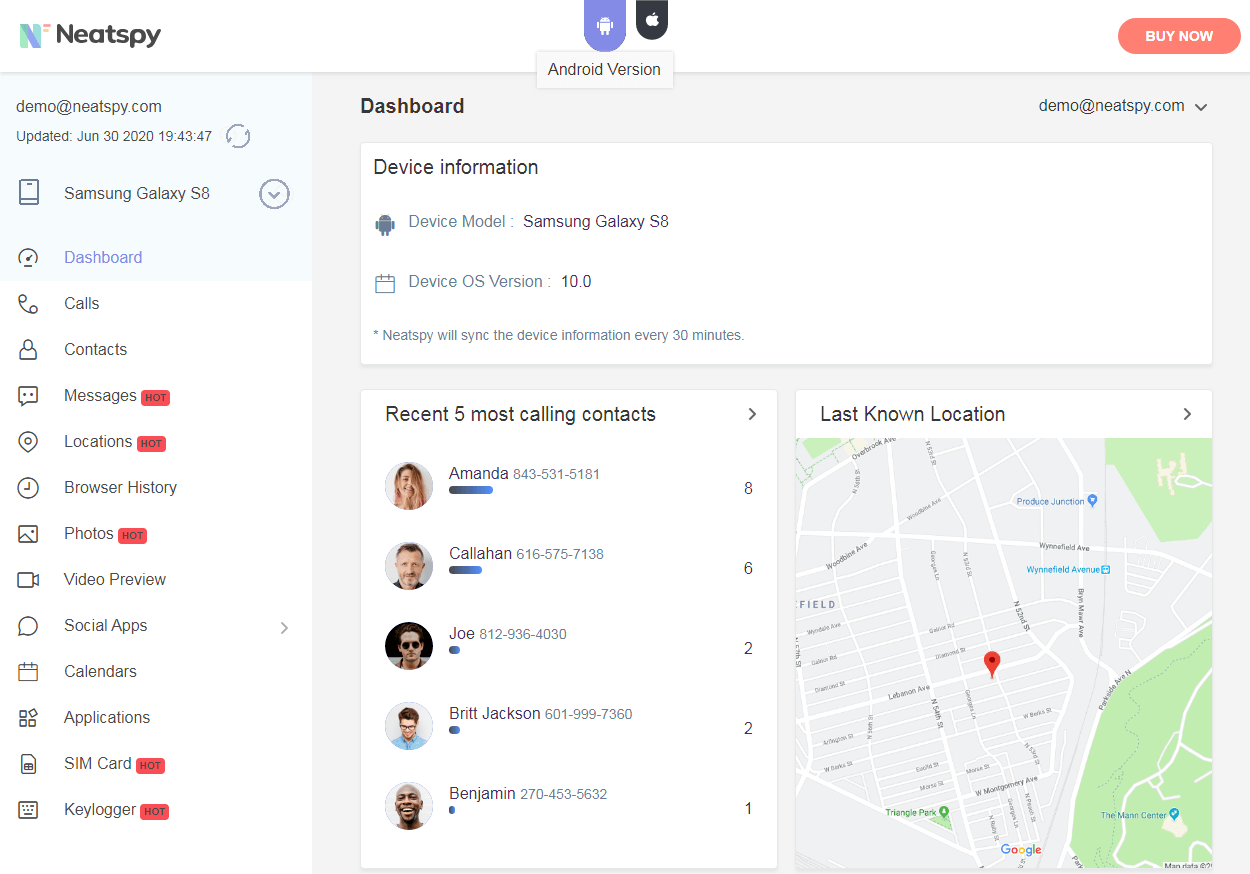 It's really that easy to install and use the Neatspy app. It only takes a few minutes to set up.
Also Read: Is She Cheating On Me? How to Tell If Your Girlfriend is Cheating
1.4 Android Keylogger
Another great feature of the Neatspy app is the Android Keylogger. But what really is a keylogger? Well, it is a very powerful app that can capture all keystrokes that a user makes on a monitored device.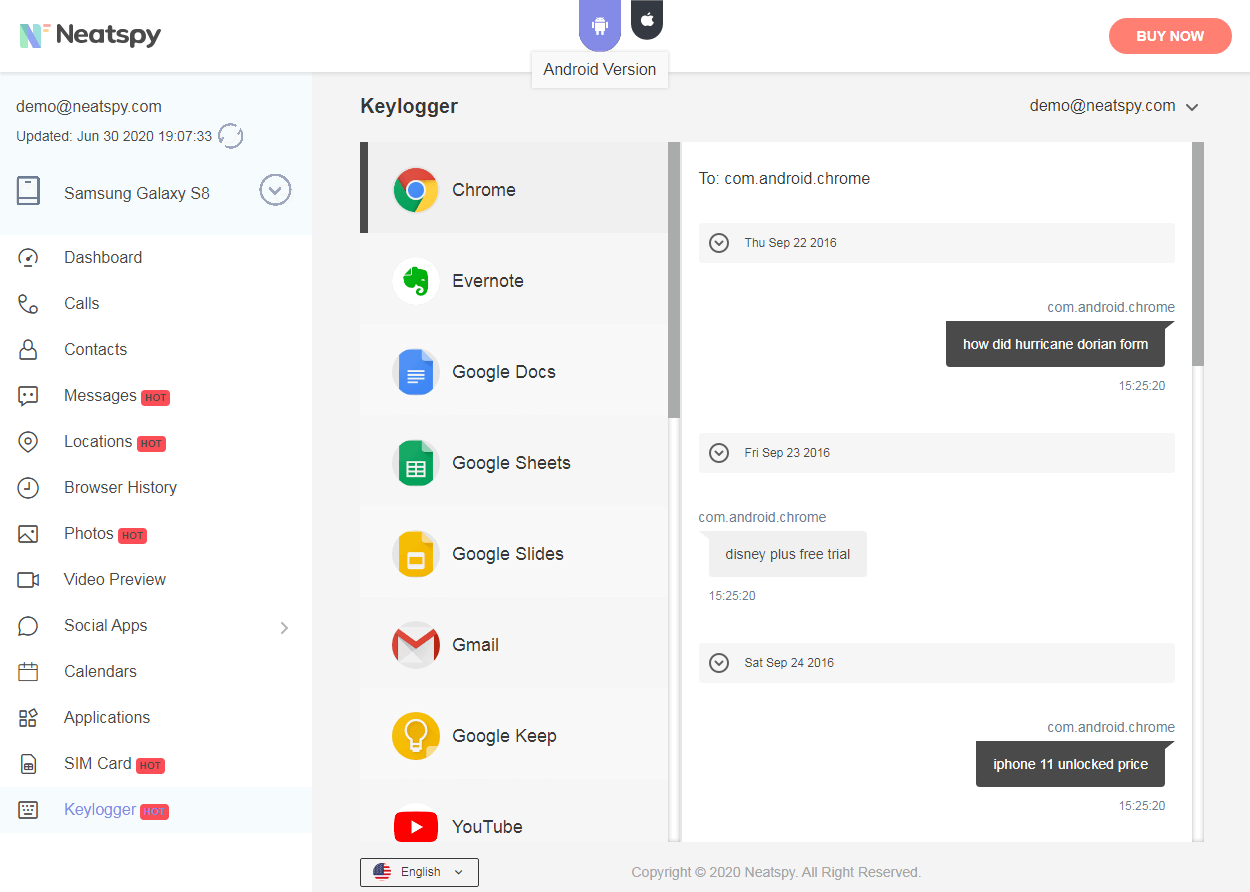 With the Neatspy Android keylogger, all screen taps and uses of the keyboard can be captured in detailed logs. This is a great way to capture Facebook and Instagram passwords and even email login credentials.
Once you obtain the credentials, you can then login and view all activity on your partner's social media account.
1.5 Compatibility
Neatspy is compatible will the following operating systems:
Android: Neatspy is compatible with Android 4.0 and above
iOS: Compatible with iOS 7 up to the current versions
1.6
Stealth Mode
It is important to ensure that your phone monitoring and tracking activities take place in a discreet manner without being evident.
One of the most powerful features of the Neatspy app is that it runs in stealth mode. After the app is installed on the target Android device, the app icon is automatically deleted. The app then continues running in the background which makes it difficult to be detected.
On iOS devices, it is even simpler since no installation or downloads are needed at all. All you need are the iCloud login credentials and Neatspy will do the rest. This means your phone monitoring activities will be completely discreet and hidden.
You may like: How to Catch a Cheater
Conclusion
If you wish to see who your girlfriend is texting to, it is a great idea to choose a phone monitoring app. Such an app can track all activity on the target device and allow you to see everything in real time.
While there are many apps out there, Neatspy is one of the best apps for those wondering how to see what your girlfriend is texting.
https://neatspy.com/relationship/spy-on-cheating-spouse-text-messages/