Are you a concerned parent about your child's safety? Is your child overwhelmed and anxious  and you want to know the secret reason?
Are you suspicious about your employees and want to find out how they use official gadgets? Are you afraid that your staff could exchange important information with competitors?
Have you recently started to notice signs of cheating in your spouse? Want to know what your other half is hiding from you?
If any of this is your case, the TheTruthSpy is your problem solver.
Let's uncover in detail every aspect of the TheTruthSpy solution for cell phone monitoring. Read this article to get a thorough TheTruthSpy review. To help you make a purchase decision, a verdict will be summarized at the end.

PART 1: What is TheTruthSpy?
TheTruthSpy app is a popular cell phone tracking app. It has been in the business for years and incorporates the latest technologies to stay ahead of the competition.
Parents can monitor their children's activities on smartphones with TheTruthSpyFamily. This helps parents to ascertain that their children are safe from inappropriate activities.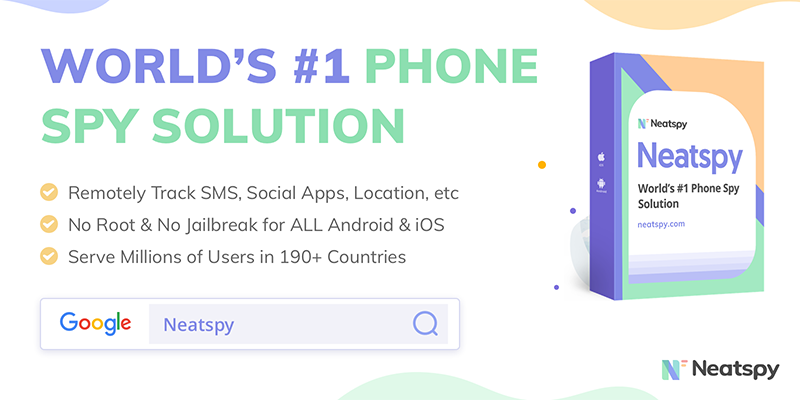 TheTruthSpyFamily allows parents to monitor the text and social conversations between the children and their contacts. Parents are thus kept up-to-date with what their children are up to and can take appropriate action as necessary. In addition, parents can use TheTruthSpy to stay updated with their children's location.
In particular, TheTruthSpyBusiness is helpful in keeping track of employee activities. You can follow the employees ' activities and conversations. Furthermore, the TheTruthSpy ensures that your company's confidential information remains secure and protected by retrieving the conversation history and call history.
TheTruthSpy app is handy to catch a spouse who is cheating. All the details about calls history, SMS, location, and web browsing can be viewed.
The TheTruthSpy app caters a unique, yet important, use of a spy app to rescue lost or injured skiers and hikers. Rescuers, family, and friends can easily locate your position and movement and position in a Google map in real time with the Trace Mode feature.
TheTruthSpy vs Neatspy: Android features
Android
Features
TheTruthSpy
Neatspy
App List

(No root)

(No root)
Browser

(No root)

(No root)
Call Logs

(No root)

(No root)
Contacts

(No root)

(No root)
Facebook

(Need Root)

(No root)
Keylogger

(No root)

(No root)
Kik

(Need Root)

(No root)
LINE

(Need Root)

(No root)
Location

(No root)

(No root)
Messages

(No root)

(No root)
Messenger

(Need Root)

(No root)
Pictures

(No root)

(No root)
QQ

(Need Root)

(No root)
SIM Card

(Need Root)

(No root)
Skype

(Need Root)

(No root)
Snapchat

(Need Root)

(No root)
Telegram

(Need Root)

(No root)
Tinder

(Need Root)

(No root)
Tumblr

(Need Root)

(No root)
Videos

(No root)

(No root)
Wechat

(Need Root)

(No root)
WhatsApp

(Need Root)

(No root)
TheTruthSpy vs Neatspy: iOS features
| iOS Features | TheTruthSpy | Neatspy |
| --- | --- | --- |
| App list | (Need jailbreak) | (No jailbreak) |
| Browser | (Need jailbreak) | (No jailbreak) |
| Calendars | (Need jailbreak) | (No jailbreak) |
| Call Logs | (Need jailbreak) | (No jailbreak) |
| Contacts | (Need jailbreak) | (No jailbreak) |
| iMessages | (Need jailbreak) | (No jailbreak) |
| LINE | (Need jailbreak) | (No jailbreak) |
| Location | (Need jailbreak) | (No jailbreak) |
| Messages | (Need jailbreak) | (No jailbreak) |
| Photos | (Need jailbreak) | (No jailbreak) |
| Videos | (Need jailbreak) | (No jailbreak) |
| WhatsApp | (Need jailbreak) | (No jailbreak) |
PART 2: What makes TheTruthSpy Unique amongst other Spy Apps?
Here a few unique features that makes TheTruthSpy unique amongst other spy apps:
Spy Call
TheTruthSpy empowers you to make a spy call on the target phone which is automatically answered. Spy Call activates the microphone from a distance on target Phone and listens to all phone sounds surrounding the environment. The user of the monitored device stays unaware of the spy call.
Alerts & Notifications
TheTruthSpy app allows you to set the alert for activities you want to monitor in particular. This means that you don't have to log in to the application again and again as you will receive a notification every time the activity takes place.
100% Undetectable
It runs in background without any trace or evidence to the phone user. TheTruthSpy is 100% undetectable on the target phone.
Spy Call Recorder
Another unique feature of TheTruthSpy is the 'Spy Call Recorder'. It allows you to record all incoming and outgoing phone calls remotely on the target phone. You can also customize settings to record calls made from specific contacts only and received from them.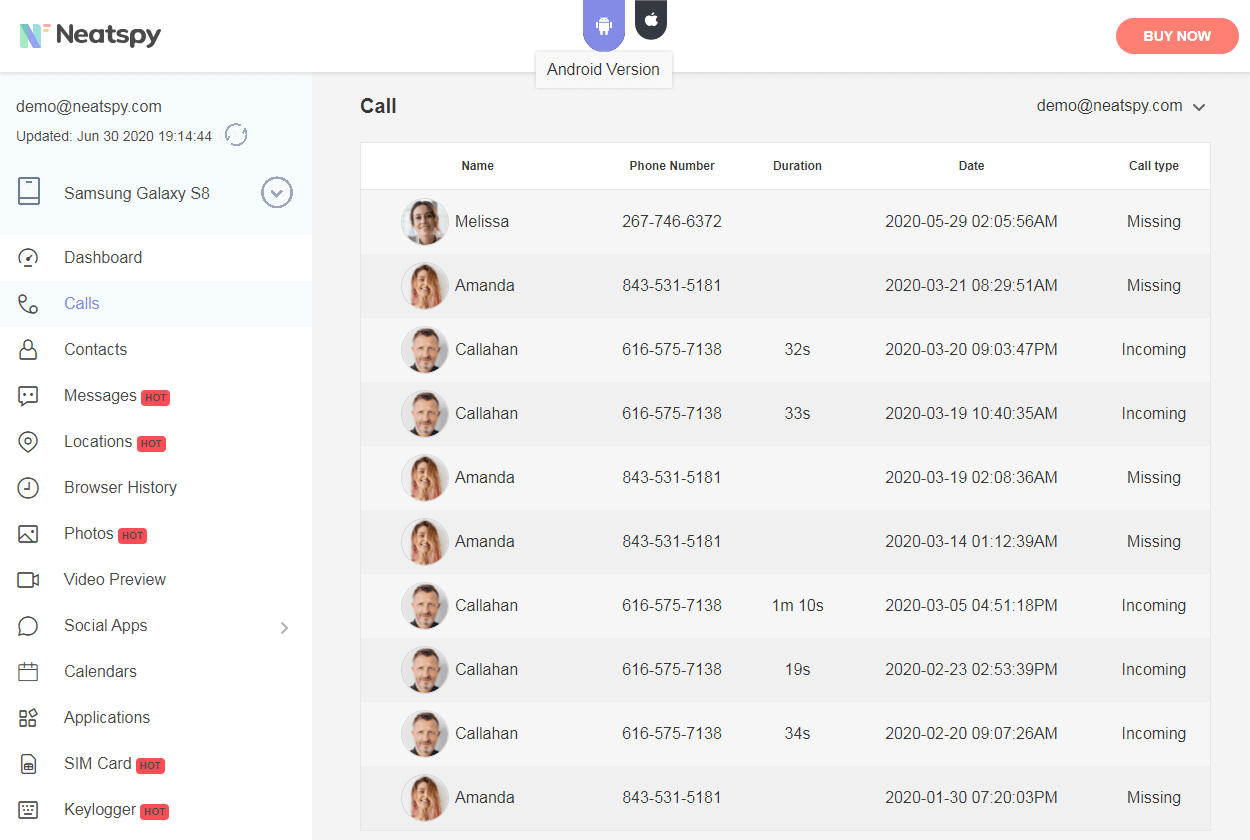 PART 3: Other Features of TruthSpy
The other features of TheTruthSpy include:
GPS Tracker
GPS Tracker provides you information about the location of the target device in real-time. The location of the person will be pinpointed on the map to know the exact whereabouts of the monitored person. History of the location is also maintained so that you can see where your loved one had been throughout the day.
Call Monitoring
You can view complete log of incoming, outgoing and missed calls. Besides, you can see the call duration, timestamp and the contact details.
TheTruthSpy provides you the option to record any call into high quality MP3 format.
Monitor Internet Activities
You're definitely concerned about what your kids were browsing about as parents. History of Internet browsing speaks volume about the children's recent interests and identifies what influences them.
TheTruthSpy assists you in keeping an eye on your children by retrieving the internet browsing details. You can monitor internet activities using TheTruthSpy Control Panel.
Record Apps usage
Use the 'Apps Usage' option to see the full usage details of different applications on the target device.
Keylogger
Keylogger is an interesting feature of spyware. Keylogger captures all characters tapped on the target device and display them in your TheTruthSpy Control Panel.
Keylogger feature is useful in extracting passwords and credentials to all accounts of the target person including email accounts, social networking accounts and accounts on different applications or websites.
Once you get the login credentials, you may no longer need a spyware. The advantage of acquiring your login credentials is that you can impersonate them and login as they would to their accounts.
Remotely Control
TheTruthSpy app offers several remote control features as well. These features are particularly helpful in case of lost and stolen devices.
You can send numerous commands through SMS to the target device using TheTruthSpy Remote Control feature.
The list of commands include Show Icon, Show Cydia Icon,Flush Data, Get GPS Now, Uninstall, Report problem, Reboot, Sync Now, Turn Wifi ON, Turn Cellular Data ON, Wipe device, Auto Answer ON/OFF, GPS ON/OFF, History SMS ON/OFF, History Call ON/OFF, History Contact ON/OFF, History URL ON/OFF, History Whatsapp ON/OFF, History Photo ON/OFF, and History Viber ON/OFF.
SMS Spy
This feature allows you to view the entire content of the text messages either sent or received. You can see the details of contact and timestamp for each messages. So you can use it to spy on text messages easily.
Moreover, you can view media files shared over multimedia messages.
Read Contact History
You can see the contact details of the address book in the target device.
View Multimedia Files
You can view the multimedia files shared on the target device including ppt files, photos and videos.
PART 4: Which TheTruthSpy Features can be accessed without Jailbreaking iPhone?
None. No feature of TheTruthSpy can be accessed without jailbreaking iPhone.
The TheTruthSpy does not come with a 'No Jailbreak' version for iPhones. You must jailbreak the target iOS device to monitor the activities using TheTruthSpy.
PART 5: TheTruthSpy is compatible with which devices?
Android: TheTruthSpy is compatible with Android devices running Android 7.x.
iPhone: TheTruthSpy is compatible with iPhone/iPad iOS 4.x To 10.x.
PART 6: How to use TheTruthSpy? How does it work?
TheTruthSpy works in a simple manner. You will install TheTruthSpy into the target device which needs to be monitored.The application requests access to several system services for correct functioning.
Once the software setup is complete, TheTruthSpy application activates and continues to run in the background. The application works in a stealth mode so the user can not detect if TheTruthSpy is running on the target phone or not.
The TheTruthSpy app logs cell phone activity such as SMS messages, call information and GPS based location information. The logs are stored on the private server and send over internet connection.
The activity of the target phone can be monitored by logging in to your TheTruthSpy Control Panel using any web browser.
Prerequisite to use TheTruthSpy
The prerequisites for using TheTruthSpy app are:
You will acknowledge that you are the rightful owner of the device being monitored and you grant the spy permission to the other person.
You will need physical access to the target device to download, install and setup TheTruthSpy.
You must jailbreak the iOS device for installing TheTruthSpy app.
You must disable Google Security
How to use TheTruthSpy?
Let's take a look at the steps in order to start monitoring with TheTruthSpy.
Step 1: Download the software
Sign up for an account on TheTruthSpy.
Download the software to the target phone.
Follow the installation instructions.
Grant all required permissions.
As installation completes, hide the application icon.
Step 2: Login to TheTruthSpy
Open TheTruthSpy app.
Register a new account.
Login to the application.
After a while, you can see the activities log through TheTruthSpy Control Panel.
Browse through different categories to see activity details.
Step 3: Make a Purchase
The first 48 hours of TheTruthSpy is a free trial. To continue its use afterward, you need to make a purchase.
Select a feasible plan.
Enter your billing details.
Make a purchase.
PART 7: How much does TheTruthSpy cost?
TheTruthSpy offers the spy services in Standard, Premium and Gold packages.
The 'Standard' package can be availed at $21.99 per month for monitoring up to 3 devices at a time. Several useful features are included in the standard package such as location tracking, SMS tracking, call tracking, and sending remote commands via SMS.
However, the standard package does not provide access to the target phone's address book, browsing history, media files, and social messenger apps.
The 'Premium' package comes at $25.99 per month. In addition to the standard features, the premium package provides access to address book, internet browsing history, photos and social messenger apps.
Get a hold on the full functionality of TheTruthSpy app by purchasing the 'Gold' package for $30.99 per month.
TheTrueSpy Alternatives
PART 8: What is the quality of TheTruthSpy Customer Support?
The customer support of TheTruthSpy can be accessed via contact form. Telephone assistance and live support is not provided.
Based on feedback and experiences from the customers, it can be concluded that TheTruthSpy customer support is terrible, unresponsive, and for nothing good. If you run into any problem while tracking using TheTruthSpy, you need to solve your problem on your own.
PART 9: Is TheTruthSpy a Reliable Company?
The answer to this question is twofold.
First, TheTruthSpy is not a scam or fake company. It actually exists and works for a while.
Second, you can't rely on TheTruthSpy services. During the trial, the app works well as according to generally agreed feedback. App performance begins to degrade as soon as the customer pays for the appropriate package and subscribes to it.
Some features like ambient recording and social messenger app tracking don't work at all. Calls, SMS and GPS tracking functions seem to work well. All else is only good for advertising.
PART 10: Verdict
Having discussed in detail every aspect of TheTruthSpy application for cell phone monitoring, now is the time to complete and summarize a verdict.
Pros
It offers a wide range of features for complete monitoring of the target device.
It is cheaper as compared to its competitors.
Cons
It is not reliable.
Demo version is not available to satisfy customers before they make a purchase.
The GPS Tracker feature does not allow to set geofences, unlike its competitors.
'No Jailbreak' solution is not available for iOS devices.
The Android device needs to be rooted.
The TheTruthSpy app name appears in the 'Applications' list of the target device. The device owner can easily identify and uninstall it.
The application is identified as 'Dangerous' by simple antispy software.
The customer support is unsupportive.
The customer feedback about TheTruthSpy is unsatisfactory as there are numerous complaints about the working of the app.
Conclusion
If an application has more cons than pros, it is only wise to look for a better alternative. Yet, if you plan on trying out TheTruthSpy software, purchase a monthly subscription instead of yearly package to see the service.
Read this article to know about the best spy applications in the market. These applications are reliable and trusted by millions of users.