Copy9 is a very powerful monitoring app that allows parents to stay informed of their kids' activities online. Using Copy9, parents can monitor the social media activities of their children.  Employers frequently use monitoring solutions to stay up to date on their employees' activities.
In this article, we present a detailed review of Copy9. The app is indeed one of the most popular spy apps available today. Let us see how it is used in our Copy 9 review and its main features. These will help you succeed with usage.
Part 1: What is Copy9?
At its very basic, Copy9 is an app that allows for parental control and monitoring. You just need to download and install the hidden Android spy app on the target device. It will then start its monitoring activities and will keep running in the background. It will send you across all details remotely.
Using an app like Copy9 is a great way to know what your kids or employees are up to online. You can keep them safe from dangerous individuals and potential abuse. Similarly, employers can gather intelligence to keep confidential data safe on company devices.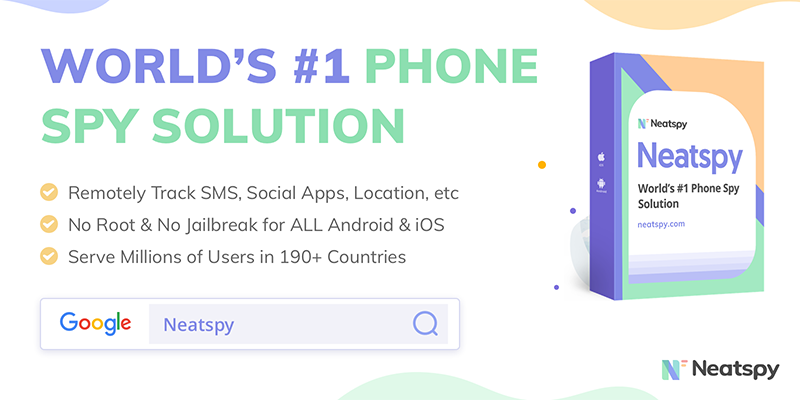 The app will send you across the call details, messages, and even the location of the target. You should have a really strong reason if you plan to monitor someone. Unethical monitoring can be a serious crime.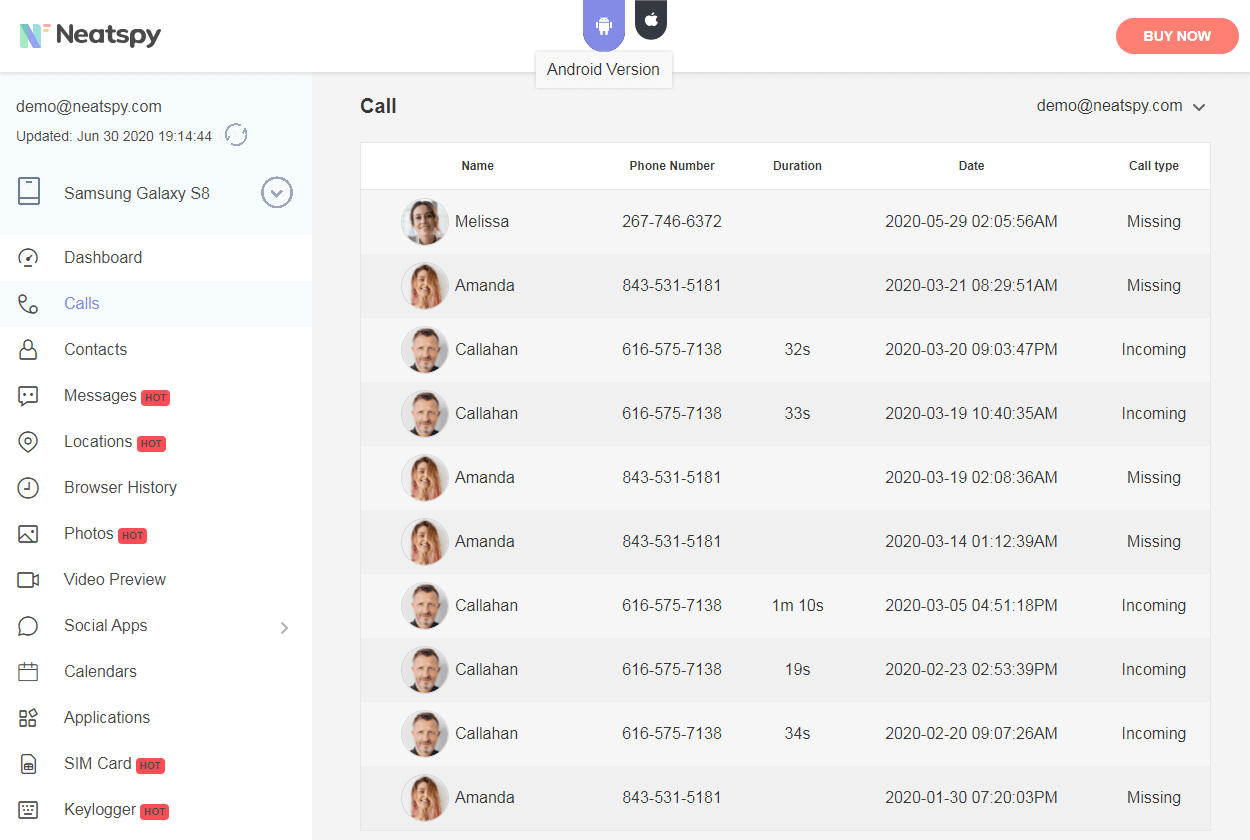 1.1 Is Copy9 legit? Can it work discreetly?
What's more, the Copy9 app functions completely discreetly. This means it will not be detected by the user and will function in a hidden manner. This is important as you wouldn't want the target to know!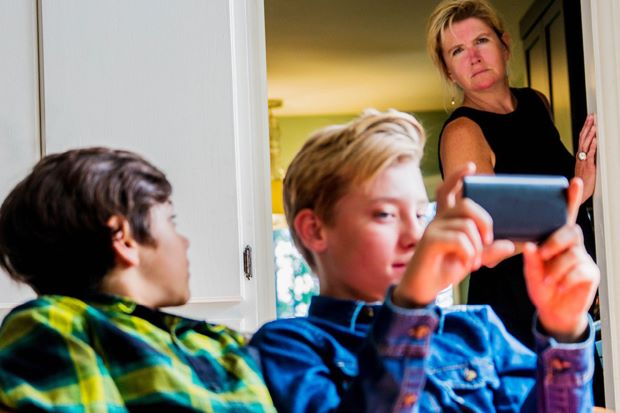 You would want to track and monitor all activities in such a manner that no trace is left whatsoever. Copy9 works using stealth mode technology and will pass on everything to you remotely. You can simply log in to your Control Panel and see everything without being seen.
The app will even allow you to completely clone a phone. This way, it will capture all information including call logs, photos, files, etc. This information will be sent to you to download remotely.
You can legitimately use the app if you are a parent who wishes to keep a check. Your kid might be behaving differently or might be facing problems. Under such extreme circumstances, a parent might have to resort to monitoring their child's activities.
Copy9 vs Neatspy: Android features
Android
Features
Copy9
Neatspy
App List

(No root)

(No root)
Browser

(No root)

(No root)
Call Logs

(No root)

(No root)
Contacts

(No root)

(No root)
Facebook

(Need Root)

(No root)
Keylogger

(No root)

(No root)
Kik

(Need Root)

(No root)
LINE

(Need Root)

(No root)
Location

(No root)

(No root)
Messages

(No root)

(No root)
Messenger

(Need Root)

(No root)
Pictures

(No root)

(No root)
QQ

(Need Root)

(No root)
SIM Card

(Need Root)

(No root)
Skype

(Need Root)

(No root)
Snapchat

(Need Root)

(No root)
Telegram

(Need Root)

(No root)
Tinder

(Need Root)

(No root)
Tumblr

(Need Root)

(No root)
Videos

(No root)

(No root)
Wechat

(Need Root)

(No root)
WhatsApp

(Need Root)

(No root)
Copy9 vs Neatspy: iOS features
| iOS Features | Copy9 | Neatspy |
| --- | --- | --- |
| App list | (Need Jailbreak) | (No jailbreak) |
| Browser | (Need Jailbreak) | (No jailbreak) |
| Calendars | (Need Jailbreak) | (No jailbreak) |
| Call Logs | (Need Jailbreak) | (No jailbreak) |
| Contacts | (Need Jailbreak) | (No jailbreak) |
| iMessages | (Need jailbreak) | (No jailbreak) |
| LINE | (Need Jailbreak) | (No jailbreak) |
| Location | (Need Jailbreak) | (No jailbreak) |
| Messages | (Need jailbreak) | (No jailbreak) |
| Photos | (Need Jailbreak) | (No jailbreak) |
| Videos | (Need Jailbreak) | (No jailbreak) |
| WhatsApp | (Need Jailbreak) | (No jailbreak) |
Part 2: How is Copy9 A Unique Spy App?
There are many different spy apps out there to choose from. What makes Copy9 unique and why must you use it? Well, like other phone monitoring apps, Copy9 will let you track messages and social media. However, it also has some truly unique features which are not very common.
These include the ability to capture phone recordings, access to browser history, and remote control. These features make the app even more useful and versatile. They make it stand apart from the competition. Let us see some of these distinctive features in greater detail.
2.1 Phone Recordings and Auto-Answer
This is an incredibly powerful feature. Copy9 allows you to listen to phone recordings. All incoming and outgoing calls can be recorded and sent to you. At your earliest convenience, you can then download these audio files and listen to what's happening.
This can be great since call recordings do not leave any written traces. What happens during the call stays there and is completely untraceable. This is in stark contrast to messages and social media conversations which stay long after they happen.
With Copy9, you can instruct the target device to capture all calls and send them remotely. Moreover, there is also an additional auto-answer feature. You can call the target device which will immediately answer, helping you listen to what's happening.
2.2 Remote Control and Access
Another great feature of the Copy9 app is the remote control function. The app not only lets you remotely monitor and track but also control the target device. Yes, you read that right! Parents can send SMS commands to the target phone to perform certain actions. You can even block websites.
Therefore, the use of Copy9 will help you control the target device sitting at home. You do not need physical access to the phone at all. This is a feature which is very uncommon and is often missing in many spy apps. It is really useful nevertheless!
2.3 It's A No Rooting Spy Solution
One of the common problems of cell phone spy app users is how complex their installation is. You frequently need to root the Android target device or jailbreak an iOS device. However, there is no such need when it comes to Copy9.
You can use Copy9 without rooting the target phone at all. If you root the phone, though, you get more features. For example, you can get access to WhatsApp messages with rooting.
| Copy9 Without Rooting | Copy9 With Rooting |
| --- | --- |
| Track GPS Location | Track Instant Messages (WhatsApp, Viber, Yahoo, Skype, and Facebook Messenger) |
| View call logs | Record phone calls and view them remotely |
| Remotely control device | View WhatsApp and other IM's call logs |
| Record SMS | Live screenshots |
| Record Surroundings | |
| Auto-answer | |
| See Apps usage | |
| Keylogger | |
| View notes | |
As you can see, most of the useful features are available without the need for rooting the device.
2.4 Keylogger
One of the most powerful features of Copy9 is the keylogger built-in. The Android keylogger will capture all user input from the keyboard. This includes all key presses. You will also be able to capture the usernames and passwords of the email and social media accounts this way.
All captured information is maintained in detailed log files which can be remotely viewed in your Control Panel. Using a keylogger is a powerful way to capture all taps and presses on the phone. Thus, there's no need to use social media monitoring on the spy app.
You can simply capture the password of any account. Next, log right in without the need to use the spy app's social media monitoring. Also, you can monitor any accounts that are not functional in apps installed on the target phone.
Also Read: Top 10 Best iPhone Keylogger
2.5 Record Surroundings
Another great feature of the Copy9 app is the ability to record the surroundings. This is also referred to as ambient voice recording. You can use this feature when you just want to know what the target is doing or speaking.
This is a feature that is found only on some of the most expensive spy apps out there. The inclusion of this on the Copy9 feature set is very welcome indeed. It will certainly come in handy for worried parents and employers.
2.6 See Apps Usage
Using Copy9, the remote user can track the usage of all the different applications on the target device. It is easy to see where the target spends most of his time. If you find that your kid is spending a lot of time messaging for no apparent reason, it's time to stay alert.
What's more, not only can you see statistics of app use but also block apps. Yes, Copy9 even allows remote trackers to block certain apps. This way, the target user will not be able to use the app without detecting the reason that caused it.
2.7 Customer Service 24 x 7
One of the most important features to look out for is customer service. In our Copy9 review, we found that the app has dedicated customer support channels. These work round the clock. This is extremely important as you would not want to remain stuck with an issue.
Should you face any problems or have queries, you can contact the Copy9 support team. What's great about the website is that it has a lot of online resources and articles too. You can check out the user guide and the tips for troubleshooting on their website.
You may like:
Part 3: Other Features of Copy9
Copy9 has a very vast set of features. Let us examine all of these features whether basic or advanced in greater details in this section.
3.1 Basic Features
Let us first see some basic features that Copy9 supports in the installation. These are features you will commonly use most often when monitoring the target remotely.
3.2 Advanced Features
It's time for us to see the more powerful features in our Copy9 review. Here they are:
Part 4: Which Parts of Copy9 Can Be Accessed Without Rooting?
As has been pointed out in an earlier section in our Copy9 review, there is no need to root. However, certain functions will only be operational when the target is rooted.
The most important features including location tracking, call recording, and keylogger will all be functional without rooting. Wish to read instant messages including those on Skype and WhatsApp? You will need to root. Please see preceding sections for more details.
There are several alternatives to Copy9 that are worth considering. Take Neatspy, for instance. This is a reputed and trusted name in the field of phone monitoring. The company has millions of customers in more than 190 countries across the world.
Also, the app is easier to install than Copy9 and there is no need for rooting or jailbreaking at all. You do not need to root the device to be able to check instant messages on Facebook Messenger or Instagram.
Furthermore, iOS devices do not need any installations or downloads at all. Neatspy can work only with the iCloud username and password. Everything else is done remotely. Forget rooting and jailbreaks and enjoy the ease of use with Neatspy!
Part 5: Copy9 Is Compatible With Which Devices?
Copy9 is compatible with only Android target devices. No version is available for use on iOS devices.
The app can be installed on all Android versions from 4.0 to 8 and above. However, what if you want to track iOS devices as well? Copy9 will not be able to serve your needs in this case.
We recommend using Neatspy which can be installed on Android as well as iOS devices. The biggest advantage is that it is a very secure app and is also lightweight. It will take less than 2 MB of space on Android and can be uninstalled in one click remotely.
For iOS, there is no need to install anything. You can remotely track everything without ever having to install anything.
Part 6: How to use Copy9? How does it work?
It is really easy to download and use Copy9. You do not need to root unless you need to monitor social media apps and instant messaging apps. Installation only takes a couple of minutes.
How to use Copy9?
Choose the desired pricing package you are comfortable with. Make the payment and validate your account.
 You can now login to your Control Panel.
First, you need to add a device to your account. Install Copy9 on the target Android device.
Once the target device is registered, you can use the Control Panel to track all apps remotely.
How to download and install Copy9?
1. Proceed to Settings -> Security option and allow installation from unknown sources.
2. Open the Play Store and tap the "Play Protect" option. Disable the option "Scan Device For Security Threats".

3. Download the Copy9 app and follow all instructions on the screen.
4. Log in and grant all permissions.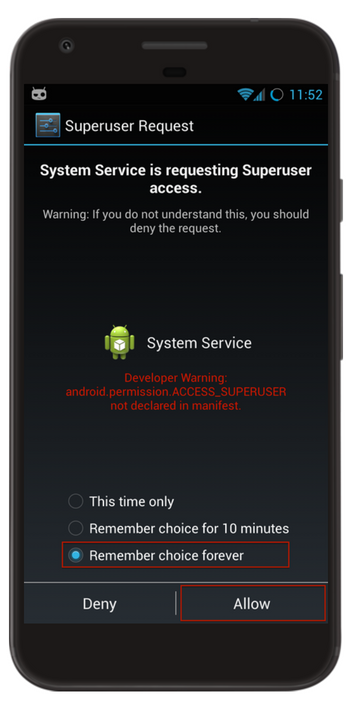 With this, you can now log on to your Control Panel. You'll be able to track all activities with ease.
Part 7: How Much Does Copy9 Cost?
Copy9 has a number of pricing options to choose from. You can buy the app for 1 month, 3 months, 6 months or a year.
The cheapest package is the Standard plan which costs $21.6 for 1 month. It has limited features, though and you will not be able to track social media and instant messaging.
The Premium plan varies between $25.9 and $158.4. You can track a limited number of social media apps.
The Gold plan is the costliest and ranges from $30.2 to $184.8. This is the most feature-rich version and includes all tracking and monitoring features.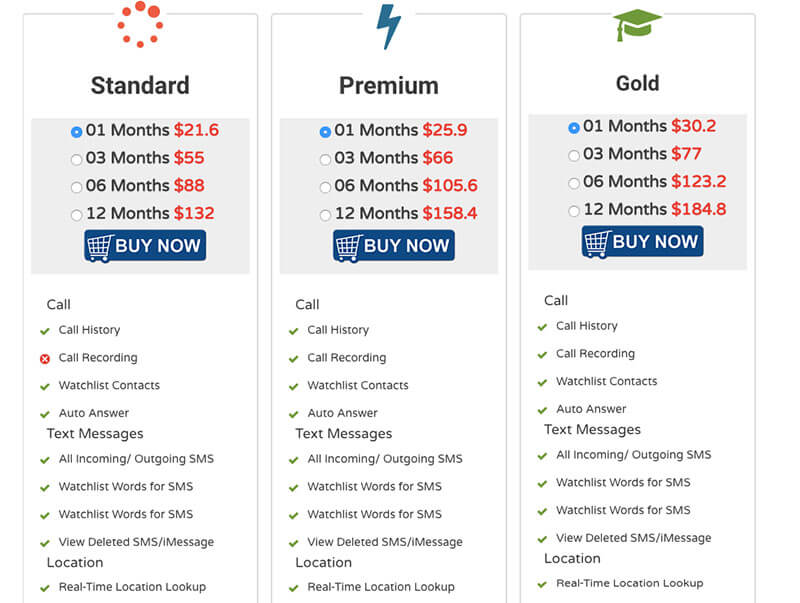 Copy9 Alternatives
Part 8: What is the quality of Copy9 Customer Support?
Many apps are amazing in terms of their features. However, their customer care might either be non-existent or poor. In the case of Copy9, the app boasts round the clock customer service channels.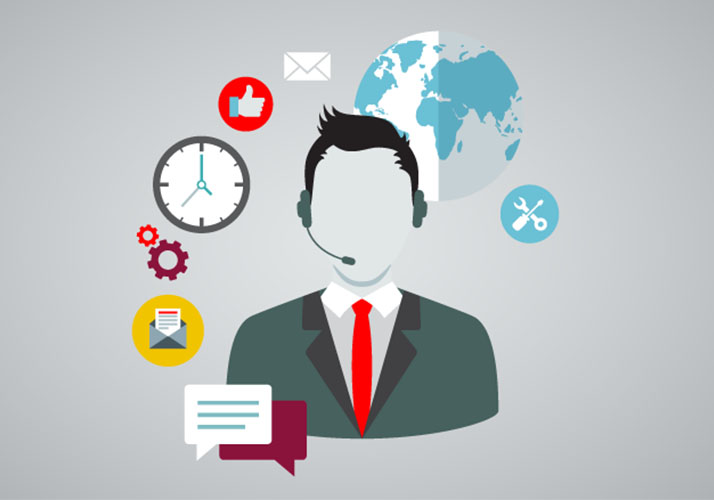 You can raise a ticket online or get in touch with the company for any issues that you face. The website also has a number of user guides and resources to help you install and use Copy9.
Overall, the app has a great customer service which is an important thing to look out for. You do not want to be stuck with an app that has no one to address your problems!
8.1 Refund Policy
The company guarantees that all customers can receive a full refund. This can happen if they are not satisfied with the app. The refund request can be made within 7 days of purchase. The refunds will take place in accordance with the refund policy of Copy9.
Part 9: Is Copy9 A Reliable Company?
It is really important to ensure that the spy app you choose is trustworthy enough. After all, it has to work very discreetly and the integrity of your data is at stake. It is therefore important to ensure the app is reliable.
Copy9 is quite a well-known name in the spy monitoring app circles. However, the app has a slightly smaller web presence than its competitors. Looking for a rock solid performer that is trusted worldwide in 190+ countries? Neatspy is a very reliable option.
Part 10: Copy9 FAQs
10.1 Will Copy9 work worldwide?
The app is available for download on the company's web page and should be accessible to users everywhere. The app just needs a strong enough network connection irrespective of the carrier.
10.2 Will Copy9 be visible on the target?
No, Copy9 works in the background and cannot be detected on the target phone. It leaves no trace while it works.
10.3 Are there are legal complications?
You must never use a spy app on someone you don't know or if it is for entertainment. This is certainly illegal. These apps can be used by distressed parents whose children might not share their problems.
10.4 Do you need physical access to the target phone?
You will need physical access to the target for the first time when you install the app. However, after that, everything is done remotely. You do not need access to the target to access it later.
Copy9 Review Conclusion
All in all, we found in our Copy9 review that the app is a great monitoring solution. It not only has the basic features you would want but also some very advanced ones. The app works in stealth mode and is virtually undetectable.
There are some disadvantages also, though. For instance, the app only has an Android version. There is no monitoring solution for iOS users. You might want to try using Neatspy which has both Android and iOS versions. iOS users need not install anything at all as it is a cloud-based solution.
Another concerning aspect is that you will need to root the phone to use social media tracking. If you wish to monitor social media without rooting or jailbreaking, use Neatspy instead. The app does not need any rooting or jailbreaking and is extremely easy to use.
Copy9 shines with its unique features that include remote commands to the target. It even has ambient voice recording. Many of these are distinctive tools that can prove immensely useful.