There are different reasons why someone would need a spying application. It could be suspicions about the target, wanting to keep everything in check or for safety purposes.
Whatever reason it is, spying apps will save you from walking with long coats and dark glasses. It's risky spying that way when you only need a fraction of your daily spending to get the information.  
SpyToMobile is a monitoring application designed to remotely fetch you all the phone details from the targeted user. We will see what it can do for you and how it compares with leading alternatives such as Neatspy.
If you are a concerned parent, employer or spouse, here is a solution that will help you address the fears.
Part 1: What is SpyToMobile?
Some will also call it Spy2Mobile. Anyway, it is another phone spy app designed to fetch spying details from the target phone without their knowledge. Well, when compared to other robust applications, this one does not do much.
On the other hand, it will get you the essentials. That means intercepting the outgoing and incoming calls, the messages (including the deleted ones) and the location. Other functions include fetching WhatsApp and Viber messages.
The interface is not one of the best. It, however, does an excellent job of getting the information and tracking if you have a good internet connection. Charges go per day, but the company also gives bonus packages.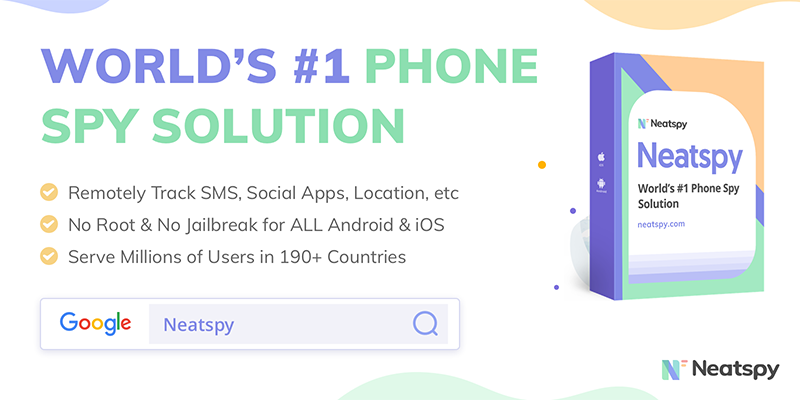 Once installed on the targeted device, it delivers basic information without hurting the pockets. The limitation you have to face here is that it works in Android only. There is even no information about other supported operating systems.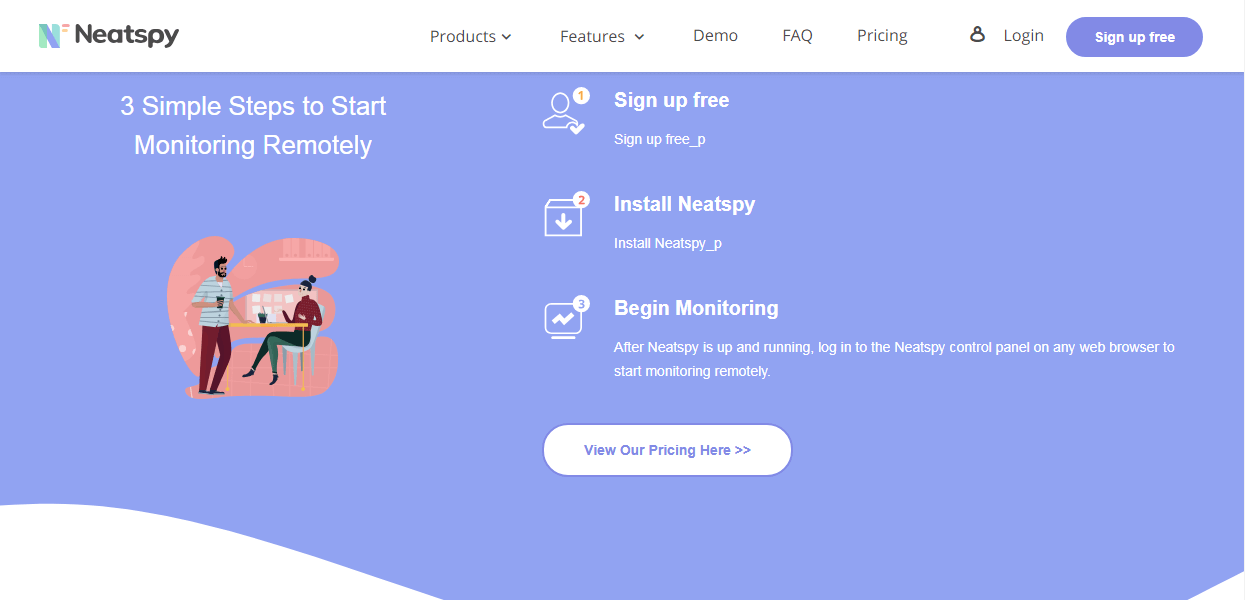 What's Unique about SpyToMobile?
It is not an app with all the spying tools you need, but it will help you with spying information. Charges go at €0.99 per day which is something you rarely hear from spying apps.
You can use SpyToMobile on multiple devices. It allows you to spy up to 1000 phones, but you have to install the app in all. After installing, they will all be available on the panel. Some crucial features are, however, lacking in this application.
I'm going to reveal them as we discuss the app's features.
Can't Miss: Top 10 Best Facebook Messenger Spy Apps
SpyToMobile vs Neatspy: Android features
Android
Features
SpyToMobile
Neatspy
App List

(Need Root)

(No root)
Browser

(Need Root)

(No root)
Call Logs

(No root)

(No root)
Contacts

(No root)

(No root)
Facebook

(Need Root)

(No root)
Keylogger

(Need Root)

(No root)
Kik

(Need Root)

(No root)
LINE

(Need Root)

(No root)
Location

(Need Root)

(No root)
Messages

(No root)

(No root)
Messenger

(Need Root)

(No root)
Pictures

(No root)

(No root)
QQ

(Need Root)

(No root)
SIM Card

(Need Root)

(No root)
Skype

(Need Root)

(No root)
Snapchat

(Need Root)

(No root)
Telegram

(Need Root)

(No root)
Tinder

(Need Root)


(No root)
Tumblr

(Need Root)


(No root)
Videos

(No root)

(No root)
Wechat

(Need Root)


(No root)
WhatsApp

(Need Root)

(No root)
SpyToMobile vs Neatspy: iOS features
| iOS Features | SpyToMobile | Neatspy |
| --- | --- | --- |
| App list | (Need Jailbreak) | (No jailbreak) |
| Browser | (Need Jailbreak) | (No jailbreak) |
| Calendars | (Need Jailbreak) | (No jailbreak) |
| Call Logs | (Need Jailbreak) | (No jailbreak) |
| Contacts | (Need Jailbreak) | (No jailbreak) |
| iMessages | (Need Jailbreak) | (No jailbreak) |
| LINE | (Need Jailbreak) | (No jailbreak) |
| Location | (Need Jailbreak) | (No jailbreak) |
| Messages | (Need Jailbreak) | (No jailbreak) |
| Photos | (Need Jailbreak) | (No jailbreak) |
| Videos | (Need Jailbreak) | (No jailbreak) |
| WhatsApp | (Need Jailbreak) | (No jailbreak) |
Part 2: SpyToMobile Features
Here are the functions that you can achieve using this spying tool. They include:
Access to contact list: This is one of the first features that you can't lack in a monitoring app. it will get you all the saved contacts by the target.
Call log analysis: It gets all the incoming and outgoing calls together with the contact details. That means seeing the phone numbers, call duration, and time.
Monitoring text messages: You can spy on all the SMS conversations which also include contact details and timestamps. That also consists of the deleted messages.
IM chats: Here, you only get to view WhatsApp and Viber messages. It doesn't include other platforms though.
Tracking via GPS: It updates you on the exact location, but your internet has to be okay here. Some users have complained about getting the wrong map which means the connection is low. They also specify that it works when the screen is off since it has to operate discreetly.
Part 3: What's Lacking In Spytomobile?
Well, there are essential functions that you may want from a spying application. These are some of the things that may prompt you to check on another solution:
Social media monitoring: These days, kids are using platforms such as Snapchat, FB messenger and Twitter to communicate. Spy To Mobile cannot help you detect messages from such platforms.
Access to browsing history: You cannot see what the target was doing on their phone in regards to visited sites. You also cannot use it to access emails.
Keylogger: This is a feature that allows you to spy on keystrokes made on the target device. SpyToMobile lacks that too.
Geofencing: You can track the location using this app, but you cannot put any restrictions on restricted zones. You also cannot customize the alerts you would like to get.
One-platform only: SpyToMobile is only available to those who want to spy on Android targets. No iOS and other standard mobile phone platforms.
Due to such limitations, you may want to check on Neatspy which addresses what is lacking in SpyToMobile. If you have some active mobile users, then it's better to get a solution that will reveal more on your control panel.
Otherwise, for basic spying, SpyToMobile will get you covered. You may be prompted to root the phone for remote spying, but that depends on the model and Android version.
You may like:
Part 4: How It Works
You need to physically access the target phone for you to spy on it using SpyToMobile. It is however easy to use it under three steps as we will see below. Like I said in the last section, you may require rooting to access the messages and call logs.
The FAQ page provides links on how to root if you want to install it. As long as the target is connected to the internet, it will fetch all the information you require. Depending on the version, you may also need a few steps to get started.
For Android version below 4, press 51 on the keyboard to start the app. If it's above 4.0, you first open the Data Backup Widget by visiting setting > Applications > Running in that order. After that, dial 51 to start monitoring.
If you want to spy on more phones, then installing the app in all is a must. They will later appear in your account after signing in.
How to Use SpyToMobile
Visit SpyToMobile website and sign up
Select your plan (paid per day). You may also get some bonus packages
After that, install the application on the phone you want to monitor and follow the steps to get started
Make sure the device is connected to the internet. Next, sign in to Spy To Mobile with credentials used when signing up
Receive all the messages, calls and contacts on the dashboard including the physical location
Part 5: Compatibility
It is compatible with all Android phones from version 2.3 and above. You may require to root where necessary.
It's however not compatible with iOS and other platforms such as Symbian, Blackberry and computers.
Part 6: Pricing
Spying on one phone will cost you €0.99 per day, but they have a trial version before you pay up. You actually get €3 to test it out. There are bonus packages that you may get.
Some customers have complained of being forced to buy them instead of paying per day. They range from €25 to €100.
Part 7: Support
SpyTo does not have 24/7 customer support, and you also cannot call them if you have any issues. They should provide a number for the customers. You can, however, contact them on the site via the contact page and leave a message that they can address later.
It is however not a guarantee that you will get feedback.
Part 8: Pros and Cons
Here are the benefits and limitations you get after installing Spy To Mobile.
Pros
It operates discreetly in hidden mode
It's cheaper than most known monitoring applications
Will work in most Android versions
Access to necessary information such as calls and messages
Cons
You cannot track social media platforms. The only included IM chats are WhatsApp and Viber
You cannot listen to live phone calls or block anything.
No access to browsing history and emails
It's not compatible with iOS devices
Lacks most of the features that you would want out of a spying application
SpyToMobile Alternatives
Conclusion
If you want to protect your loved ones or monitor your employees, SpyToMobile is one of the solutions. It will spy on the typical phone uses, and that's calling, texting and use of WhatsApp and Viber messengers.
It, however, lacks some of the advanced features that you will find in apps like Neatspy. Since it works on Android only, those with iOS devices to monitor will have to look elsewhere. Otherwise, it doesn't cost much to provide you with basic spying information.