Being a parent, an employer or a dear to someone is not an easy thing. Whenever our subjects are behaving suspiciously, and you don't know how to get them, spying becomes the next solution.
You don't want to be seen collecting information in the background hence the need for a hiding solution. No physical contact with the phone's target user yet you know what he or she is doing. Is that what you are after?
Well, here is a monitoring application that assists in spying on your kid, spouse or employee without their knowledge. PhoneSpector is a new application that needs improvement but once you get it right, it will get the job done.
After installation, it will get you all the information you need to know your target's moves. I will discuss what it is, the features you get after installation. We will also see how it compares with other leading apps such as Neatspy.
Part 1: What is PhoneSpector?
It is a phone monitoring application that works in Android and iOS devices. After going through buying and installation, it automatically gets all the vital information and displays it on the dashboard.
Once you set up the target device, you can follow by logging to your account remotely. You can use your phone or a personal computer for access.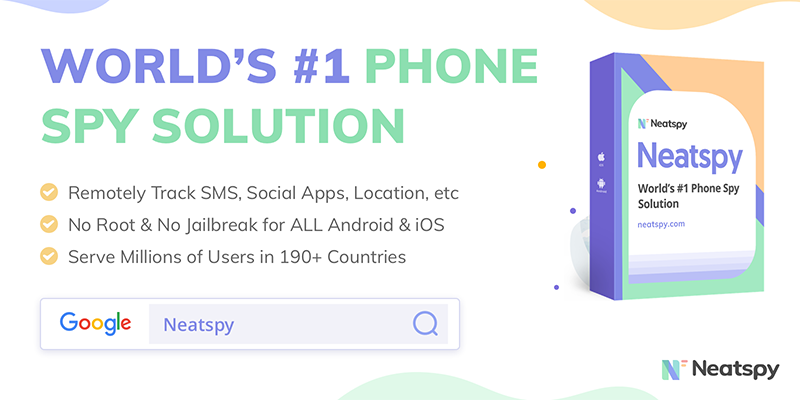 With a reliable internet connection, PhoneSpector it will get all the text messages, location, calls, social media information, and more. It is, however, a new app that still needs a lot of updating especially the design dashboard.
Is It A Reliable Application?
While it will fetch most of the spying details, the design on the panel, like I said is not the best. It is also a new app in the market that has received negative comments when it comes to customer support.
Therefore, it is not a reliable application that users can depend on for spying activities. On the other hand, it will still fetch 100% of the data plus 98% of the deleted text messages.
The few limitations are some of the things that will make you choose Neatspy as one of the leading alternatives.
After installation, it operates discreetly, so the target user does not know about your spying activities. It takes less than a minute to install it, and it also does not drain the battery.
That is one thing that can make your target suspect of something wrong with the phone. Another issue with it is that sometimes, the phone slows down during operation as the app fetches data. That is one more area it underperforms when compared to Neatspy.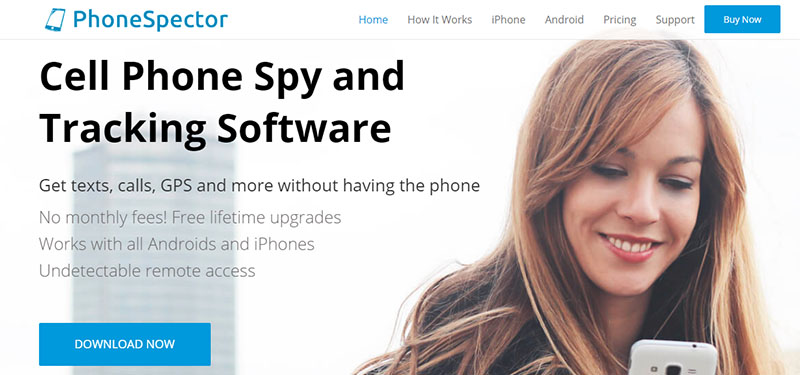 PhoneSpector vs Neatspy: Android features
Android
Features
PhoneSpector
Neatspy
App List

(No root)

(No root)
Browser

(No root)

(No root)
Call Logs

(No root)

(No root)
Contacts

(No root)

(No root)
Facebook

(Need Root)

(No root)
Keylogger

(No root)

(No root)
Kik

(Need Root)


(No root)
LINE

(Need Root)

(No root)
Location

(No root)

(No root)
Messages

(No root)

(No root)
Messenger

(Need Root)

(No root)
Pictures

(No root)

(No root)
QQ

(Need Root)

(No root)
SIM Card

(Need Root)

(No root)
Skype

(Need Root)

(No root)
Snapchat

(Need Root)

(No root)
Telegram

(Need Root)

(No root)
Tinder

(Need Root)

(No root)
Tumblr

(Need Root)

(No root)
Videos

(No root)

(No root)
Wechat

(Need Root)

(No root)
WhatsApp

(Need Root)

(No root)
PhoneSpector vs Neatspy: iOS features
| iOS Features | PhoneSpector | Neatspy |
| --- | --- | --- |
| App list | (No jailbreak) | (No jailbreak) |
| Browser | (Need Jailbreak) | (No jailbreak) |
| Calendars | (No jailbreak) | (No jailbreak) |
| Call Logs | (No jailbreak) | (No jailbreak) |
| Contacts | (No jailbreak) | (No jailbreak) |
| iMessages | (No jailbreak) | (No jailbreak) |
| LINE | (Need Jailbreak) | (No jailbreak) |
| Location | (No jailbreak) | (No jailbreak) |
| Messages | (No jailbreak) | (No jailbreak) |
| Photos | (No jailbreak) | (No jailbreak) |
| Videos | (No jailbreak) | (No jailbreak) |
| WhatsApp | (No jailbreak) | (No jailbreak) |
Part 2: What Is Unique About Phonespector?
There is nothing much to show here since most of the features are available in most of the leading alternatives. There is however one thing with PhoneSpector. You can also use it to recover your phone's data or the target device in case the unfortunate happens.
You only follow the usual installation procedure, enter the phone details, and that's it. Next, it is compatible with a broader variety of devices in both the Android and iOS platforms.
That means it will spy on Android phones and the associated phone brands. You will see all this in the compatibility section. It takes about 45 seconds to install if your internet connection is good. It's, therefore, one of the fastest apps to get your spying started.
Lastly, it does not require any rooting or jailbreaking before installation. That makes it secure since it won't tamper with the phone's warranty by going to the root of things.
Part 3: PhoneSpector Features
After getting a general idea of what is PhoneSpector, it's time to look at the features you get after installation. Recent updates have now made it possible for you to spy on keystrokes via the Android keylogger.
The application can also spy on social media not to mention giving you a precise location via GPS. Here are the key features you can use while on the dashboard.
You may like:
Part 4: Compatibility
The latest release has made it compatible with the newest phone releases. Therefore, it covers a wide realm of both the iOS and Android devices.
iOS: It's compatible with all iPads, iPhone 5-XR and iOS versions from 7 to 12.2
Android: Compatible with versions 3-9 including the customized ones such as Oreo, Honeycomb and Pie. For Android related devices, it also works in HTC, Samsung, Motorola, Huawei, and LG.
Using a spy application that can access even the latest models means that's it's indeed reliable. Since the platforms introduce security features in every upgrade, it makes it difficult to spy on them. Using PhoneSpector means you will access the latest releases without any hurdles.
PhoneSpector Alternatives
Part 5: How It Works
The entire installation procedure can be broken down to the following steps:
Go to the main website and purchase the PhoneSpector package.
Depending on the platform (Android or iOS) follow the easy installation process. For the download, it's recommended to use OTA (Over-the-Air) method.
Activate the application by issuing the license key sent you via the email.
Log in to your PhoneSpector account using a remote device for the app to sync the data.
View anywhere, anytime at your convenience.
After the 45-50 sec procedure, the data start to appear on your panel. Note that you need to use the credentials sent to you via email to access the main dashboard.
Part 6: How To Use PhoneSpector
I'm going to explain how you can use it in both Android and iPhone devices.
Using on iPhones
You don't need to install anything here since it uses iCloud information. What you need is the ID and password to the iPhone or iPad you are using. If you don't know the credentials, PhoneSpector team shows you how you can get them after the purchase.
If the phone has restrictions such as face recognition and USB restricted mode, this app can spy remotely. So, you don't need to bypass the security gates for you to access the information.
It will work on all versions without jailbreak which is crucial if the phone has a warranty.
Using on Androids
It is somehow different here, but it's also quick to get it done. The best part about it is that the download will do all the setting up for you. The steps include:
After purchasing, text the download link emailed to you to the target phone.
After activating the link, installation is automatic.
Log in to your account using the credentials sent via email and start spying.
Please note that it does not require you to root the phone.
Also Read: 12 Best Keylogger for iPhone (Hidden & No Jailbreak)
Part 7: Pricing
PhoneSpector is one of the cheapest apps you will ever find. There are no monthly subscriptions here. Whether you want to use it on iPhone or Android, you get a one-time fee subscription of $69.99.
Unlike most apps that give you various subscription categories, here you only pay once, and there are no hidden fees.
Also read:
Part 8: Customer Service
If you have any questions regarding PhoneSpector, the support team claims to answer all the questions. It is, however, the opposite since they are not reliable and the help is always less than needed.
Contacting them is free though.
Conclusion
As you have seen, PhoneSpector is an application that you can use to spy or back up information. Some apps and services can help you to do so, but PhoneSpector is easier and quicker to get.
Some of the limitations include not fetching Viber messages on iPhone, and it may slow down the target device. Next, the design is not an appealing one and the support is also not the best. If such flaws are crucial to you, you can check the Neatspy app as a solution.