The advances in technology serve a good purpose in light of many things that have become possible as a result of new innovations. The range of cell phone spyware that is available today can be used to track the whereabouts of your kids and loved ones. What is exciting to note is that even if you are unable to physically access the target phone, you can still monitor it.
The need for a phone spyware is best understood by parents who need to keep an eye on their as they grow up. Spouses also have a need to watch over their partners, and know what they are up to at any time. What's more? Employers have an easy way to know what their staff engages in during office hours.
Also Read: Top 10 Best Free Hidden Spy Apps for Android
Part 1: Is it possible to spy on someone's phone without accessing the target phone?
It depends on the OS of the target device.
To spy on an Android phone, you have to install an app on the target phone! But that is very easy and fast, it won't take you over 5 minutes to do that. After installation, you can spy the target phone remotely and invisibly.
For iOS target device, YES! You can spy on the phone without the target device.
1.1 Can You Spy On a Cell Phone Without Installing Software on a Target Phone?
YES! For iOS devices, this is possible. With Neatspy iPhone Spy App, you can spy on the target device without installing software. You also don't need to jailbreak the target phone.
1.2: Remote cell phone spy software without target phone
Neatspy is a leading brand in cell phone monitoring industry. The application is built to allow the user to spy on an iPhone without having access to the phone you are spying on.
1.3 Which data can you see?
Neatspy's Non-jailbreak iOS solution including the following features:
Contacts
Existed Text messages and iMessages
Deleted Text messages and iMessages
Call logs
Browser history
Events
Notes
WhatsApp
LINE messages
Real-time Location
Other Installed apps
Part 2: How to Spy on Someone's Phone Without Target Phone
Note: this solution is for iOS target device.
The following are steps to follow to monitor an iPhone without the phone you are spying on.
Step 1. Create a Neatspy account. On the next page enter your username and password sent to your email.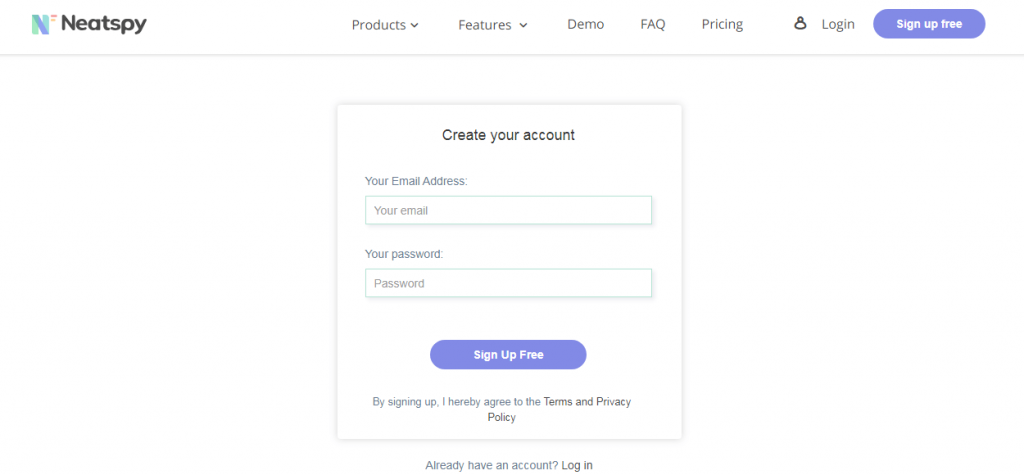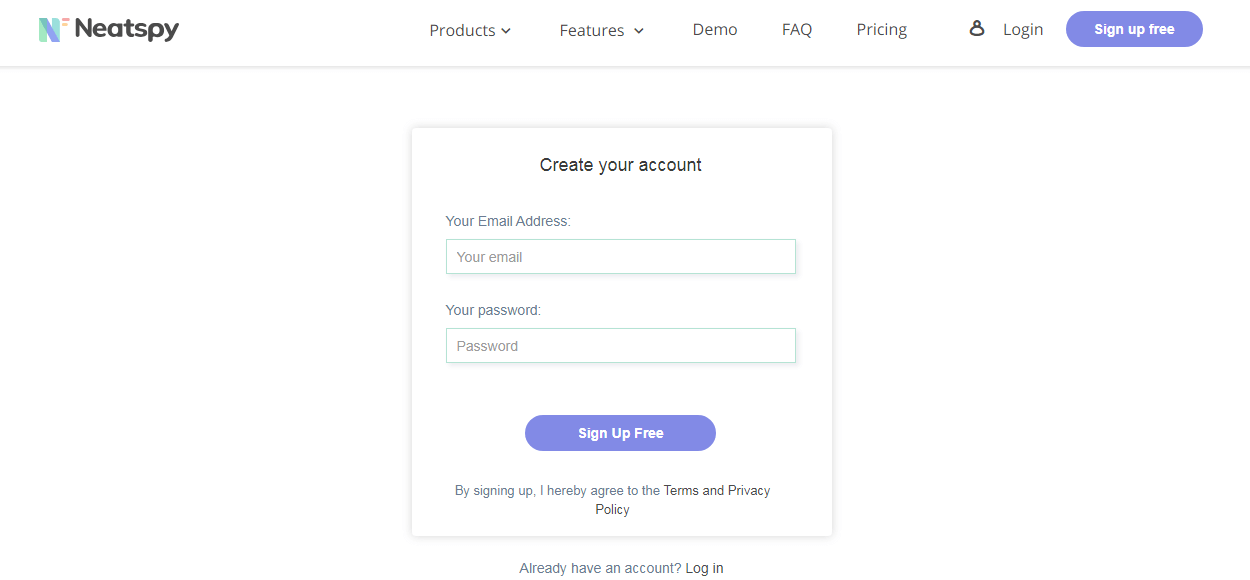 Step 2. Log in the Apple ID credentials of the target device.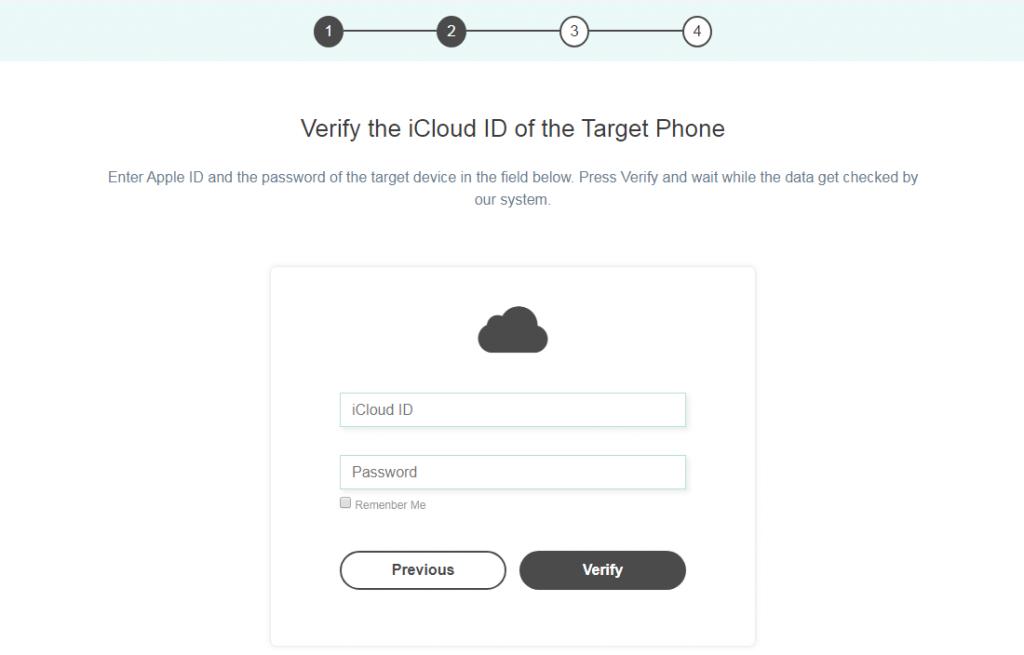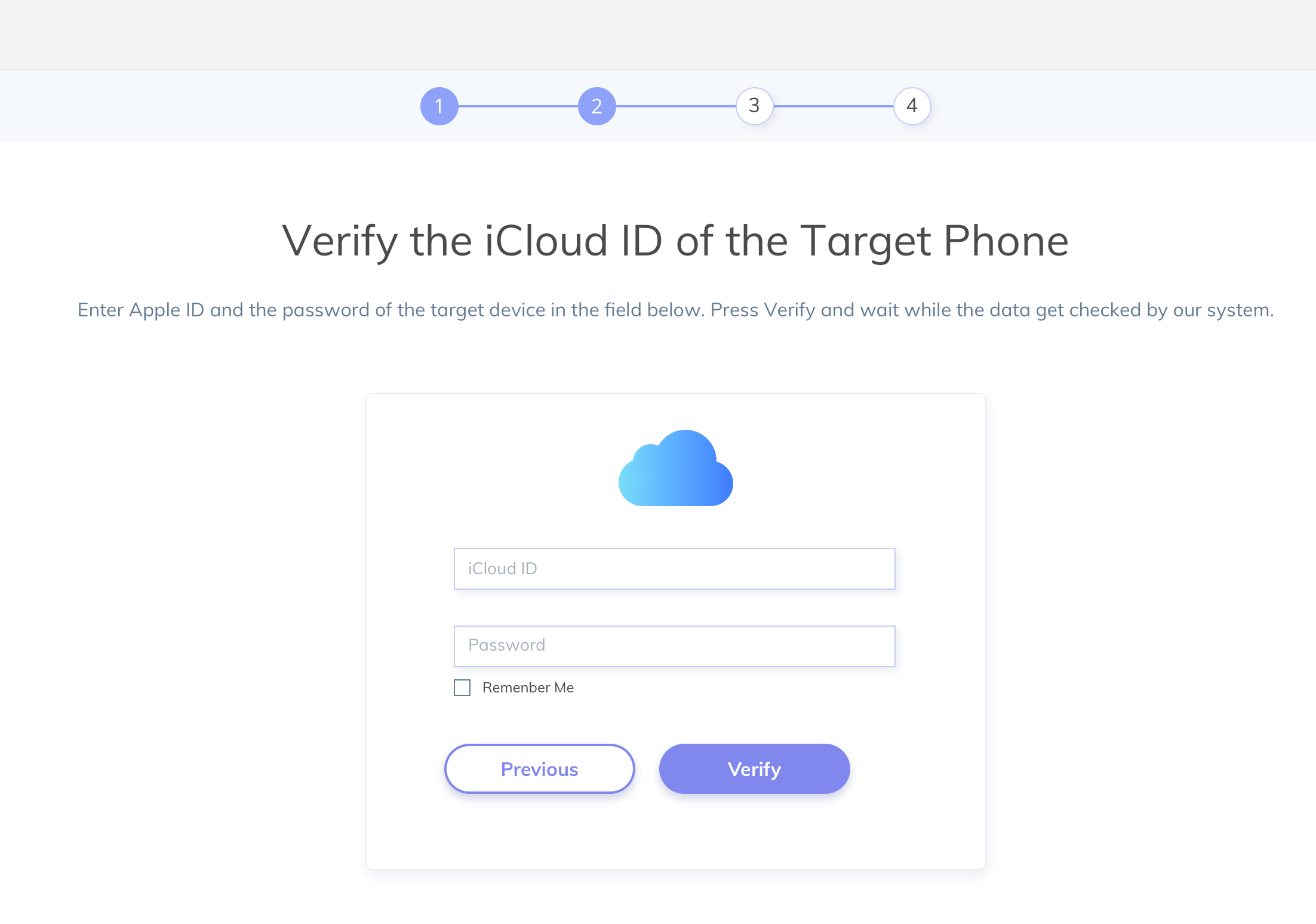 Step 3. Log in to your account and start to spy cell phone without accessing the phone. The details of the calls, texts, chats, media and installed app will be displayed on the dashboard of your control panel.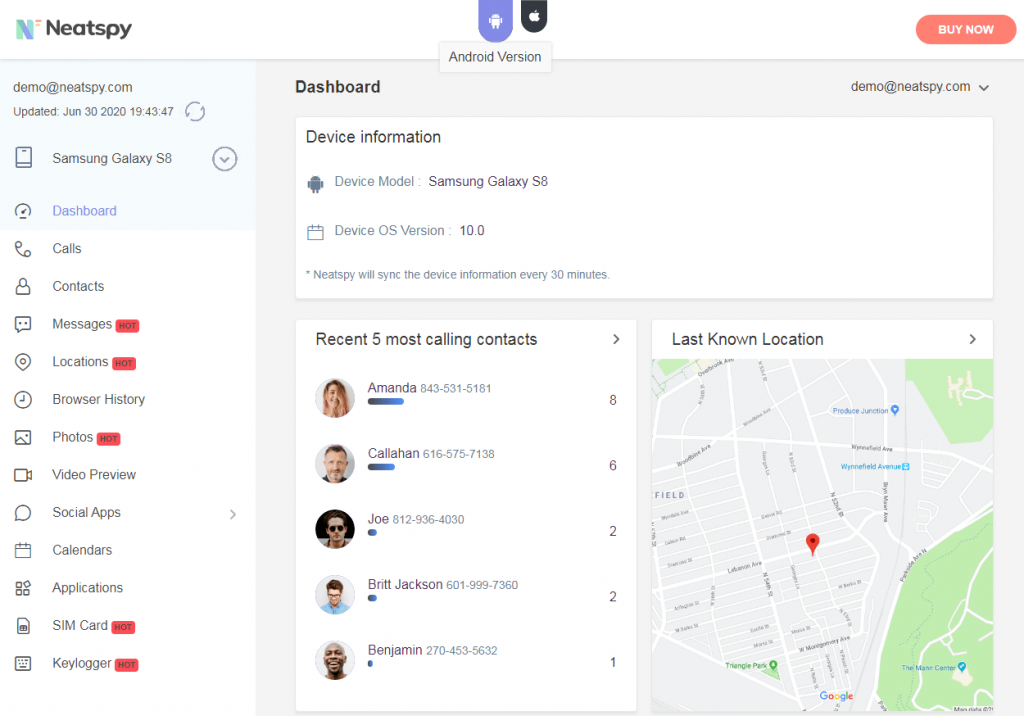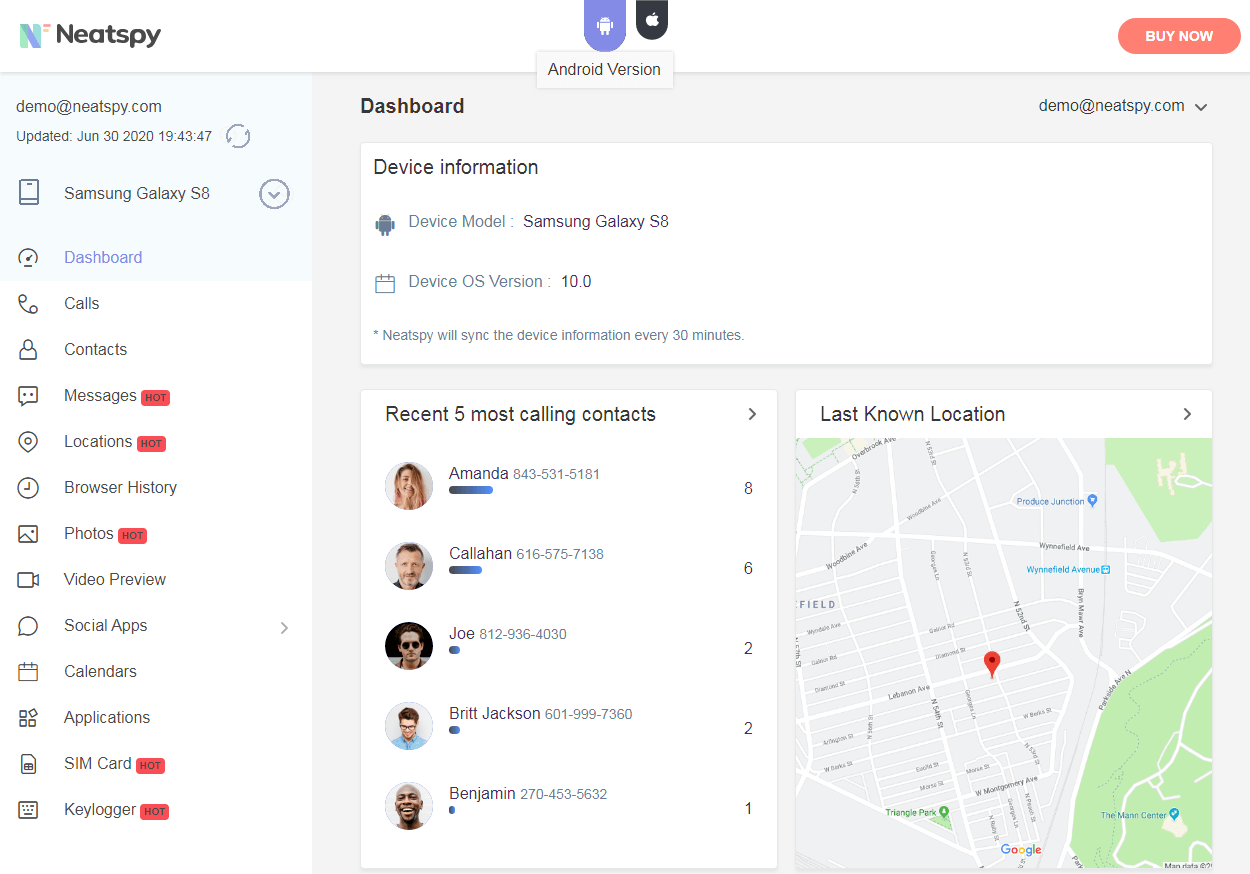 Don't Miss: How to Spy on Someone's Phone Without Them Knowing
Part 3: How to Spy on Someone's Phone Without Access to Target Phone (For Android Target Device)
If the target device is an Android phone, then we can use Neatspy Android Spy App to spy on a cell phone remotely and invisibly.
How to Spy on Someone's Phone Without Access to Target Phone
To activate Neatspy for Android monitoring, you need to:
Get a free Neatspy account
Install the Neatspy app
Begin to track the target phone
Step 1. Get a Free Neatspy account
Go to the Neatspy signup page and provide the needed credentials.
Step 2. Download Free Spyware Without Touching Target Phone
After purchasing, it will lead you to the Wizard to finish the installation. If you don't know how to install, you can check this guide about how to install spy software on cell phone remotely.
Step 3. Cell Phone Spy Without Access to Target Phone
Now that you have installed the Neatspy app, you can remotely access the target phone easily from your preferred display unit.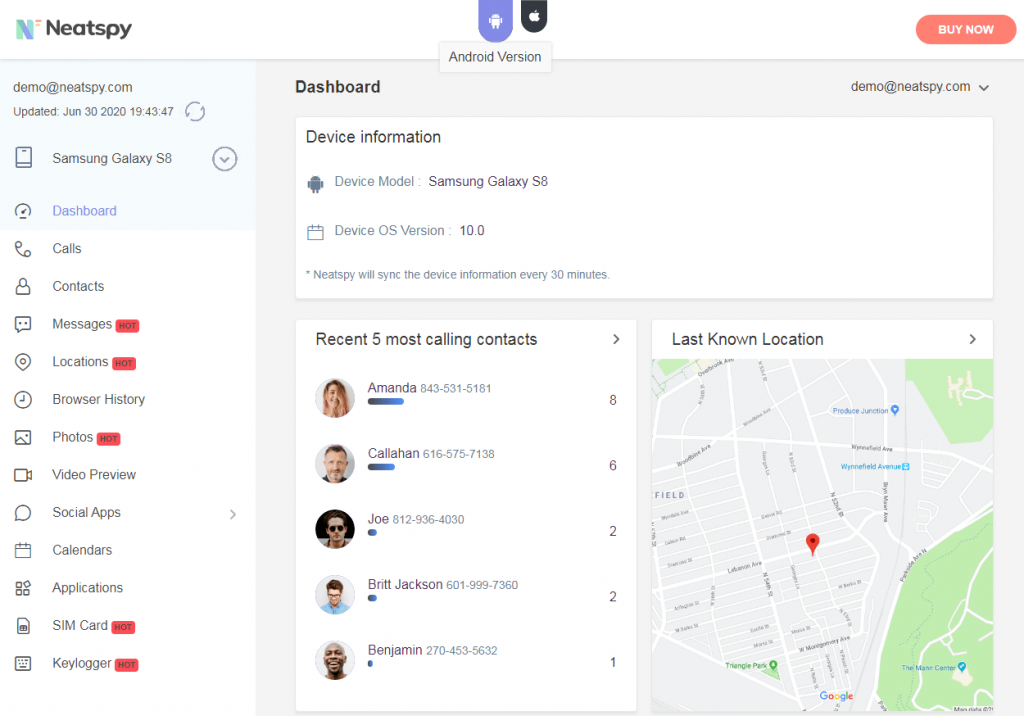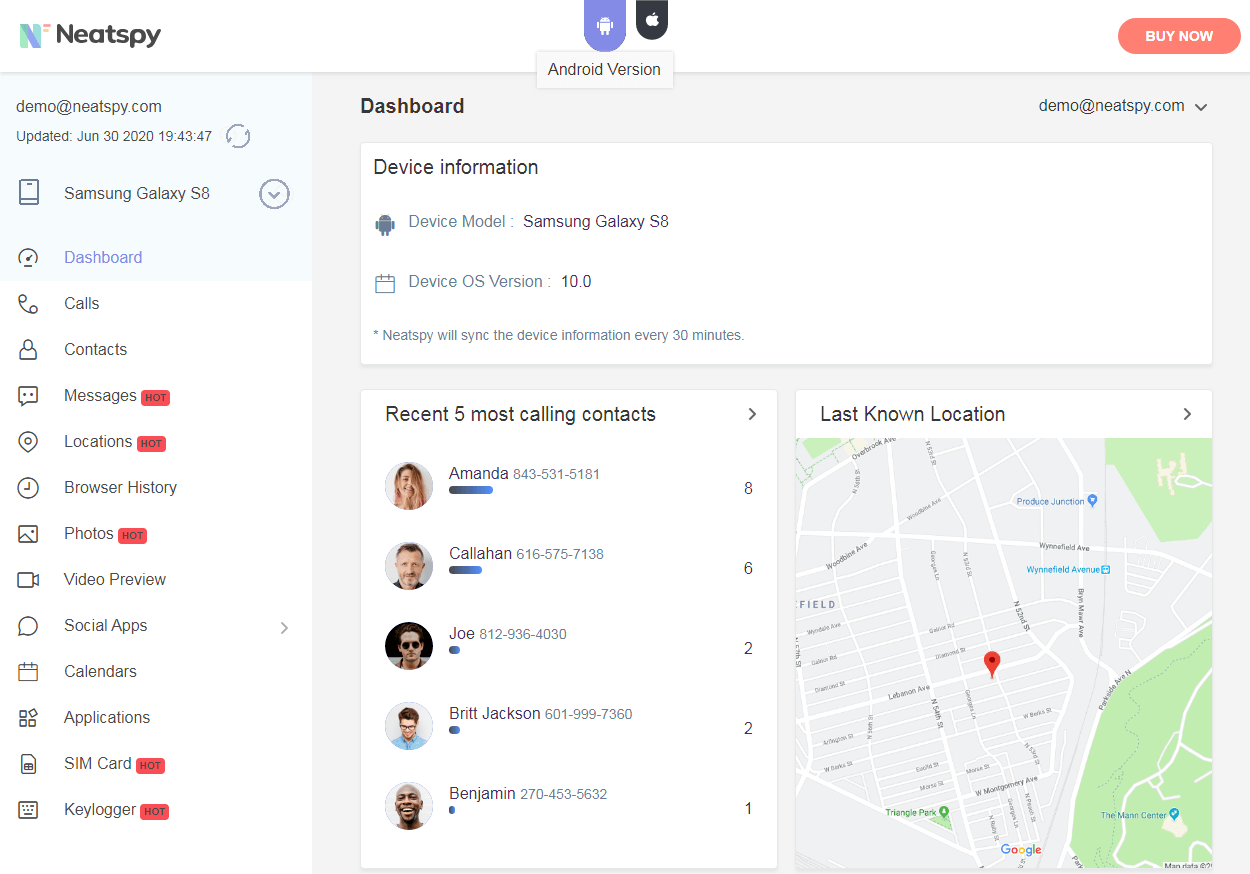 How about Neatspy's Android Spy Non-Root features?
Firstly, let me show you the most exciting features:
All the internet messaging chats sent from the target phone will be recorded on your dashboard in real time. You can spy on sent and received chats from WhatsApp, Facebook Messenger, Snapchat and more on the target phone. YES! All of these features don't require you to root the target phone!
Also Read: How to Spy on a Cell Phone Without the Phone You Spying On
Well, let's check other general features:
1. Track calls/Text messages
You can easily monitor the incoming and outgoing calls, text messages and chats an Android device using Neatspy. The app allows users to get real-time alerts on who is calling while offering full access to spy on contacts added. Deleted text messages will also be recorded on the spying app.
2. Check browsing history
Track and monitor the visited URLs prom the target Android device. This will allow parents to monitor their children keeping them safe from online bullying and unsafe sites. Employers may also find this feature useful as it keeps employees from using company's devices for personal gain.
3. Keylogger feature
Keylogging spy feature allows the parent, employer or spouse to stay ahead of risky situations involving typed words. By controlling the Keylogger, you can prevent communication and interaction with dangerous strangers, online bullies or company rivals.
4. View
installed

 apps

Parents who have high affinity to protect kids from accessing forbidden applications can monitor all apps installed. Android users can now spy on the downloaded apps from Play Store and .apks online. Parents and employees can also block the installation of applications remotely on the Android device.
5. Monitor photos and multimedia files
Photos, music, videos and other forms of multimedia are one of the favorite forms of sending messages. You can remotely spy on your spouse's, employee's or child's phone in case you are suspicious. This multimedia tracking feature is compatible to all Android features to spy on downloads and incoming media files.
6. GPS location tracker
Neatspy also keeps you updated on the specific location of the targeted device. The app allows you to select places of interest such as pubs, bars, and casinos as marked spots. In the case the monitored device is located in any of these specified marked areas, the app will alert you in real time.
Conclusion
The best spyware works well when the device matches the recommended monitoring app. Having learned how to spy on a cell phone without having it, you can now monitor the people in your life.