One of the greatest problems people have with Snapchat is that it is difficult to often figure out what someone is using it for. Snapchat deletes the photos people share on it in just a matter of seconds. This is designed to create a sense of privacy, but it could also hide what people are doing while on Snapchat. A person could potentially use Snapchat for hostile intentions or bullying purposes.
Fortunately, you can get information on what someone is doing on Snapchat by using Neatspy. The process for how to spy on someone's Snapchat is easy to handle when you use Neatspy.
Part 1: Why Use Neatspy?
Neatspy is an ideal secret Snapchat spy app to use. You can use Neatspy ready for many reasons: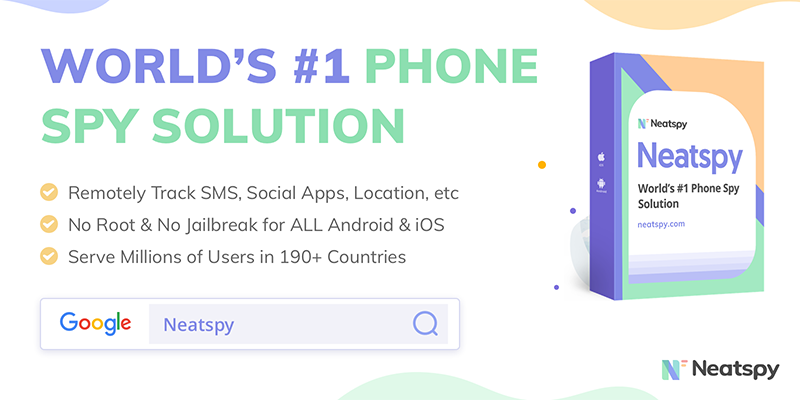 You can see that family members are not engaging in anything problematic while on Snapchat. This includes potentially pornographic content.
You can also review what coworkers or employees in the workplace are doing with Snapchat. This is to see that those people aren't abusing their devices.
Your kids can also be monitored with a Snapchat spy app. By using this, you can tell if your kids are engaging in inappropriate behaviors, if they are being bullied by others on Snapchat, or if they are bullying other people themselves.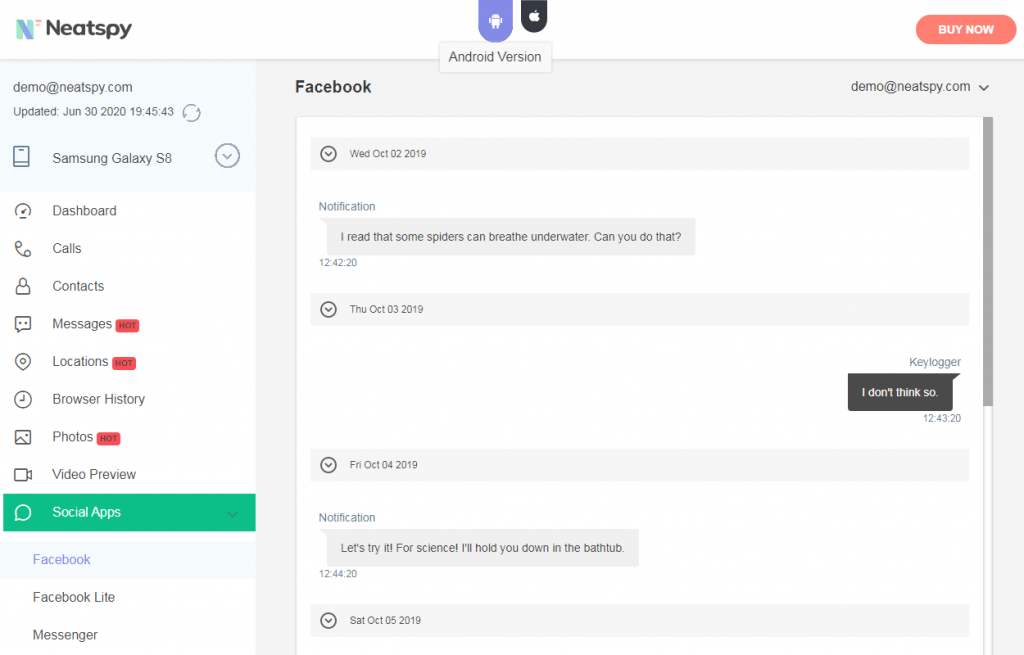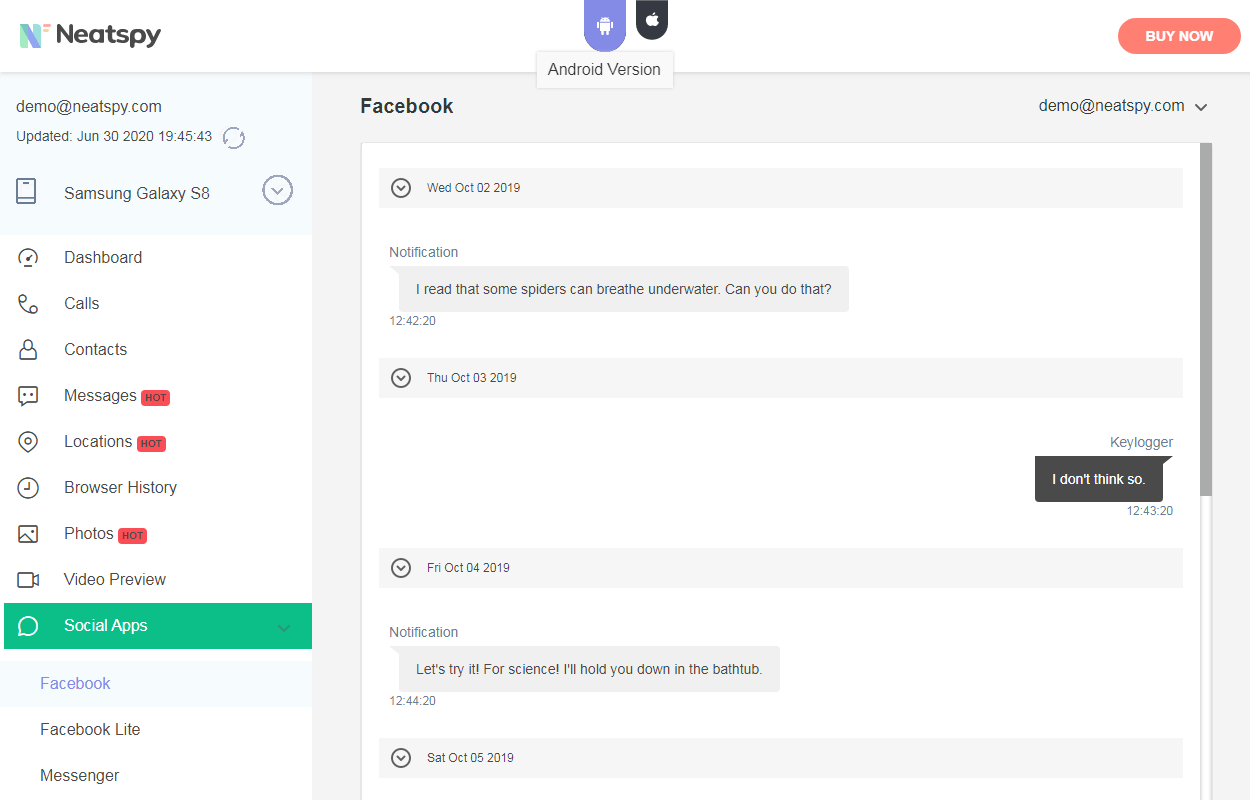 Part 2: How to Spy on Someone's Snapchat For Free
You will use Neatspy to help you review what someone is doing in real time. With Neatspy, you can easily check on the Snapchat data on one's mobile device.
2.1 An Introduction to Neatspy
What makes Neatspy an ideal choice to spy on someone's Snapchat? This Snapchat spy free tool was introduced as an app that helps you to review what is on a person's mobile device from afar.
With Neatspy, you just install it onto a person's device and then use your account to review what is happening there. This gives you more information on what someone is doing with a device.
The Neatspy app has been used by people in more than 200 countries thanks to how easy it is to get started and to load up. But what makes it ideal for Snapchat spying needs?
2.2 Secret Snapchat Spy Features
The Snapchat spy iPhone or Android features that Neatspy offers include the following points:
Get information on all photos and videos that someone shares on Snapchat.
Review the text messages people are sending with Snapchat.
Find information on the specific people who contact someone through Snapchat.
Get time stamps that list information on when people contact one another through Snapchat.
Read more: How to See Someone's Snapchat history
2.3 Is It Remote and Hidden?
Neatspy can be remotely accessed and will always stay hidden. Neatspy works quietly on the target device. The device will not slow down while Neatspy is in use. Also, the app's links and icons are deleted after it is installed, thus ensuring no one can easily get access to Neatspy. Also, the program will not take up much data either.
How to Remotely Spy on Snapchat Messages
The steps associated with remotely spying on Snapchat messages entail the following points:
Step 1: Sign up free for a Neatspy account.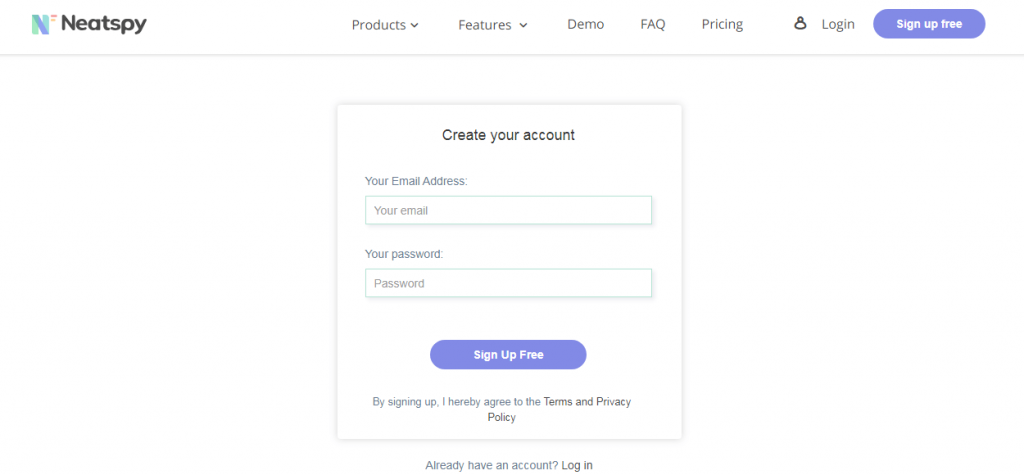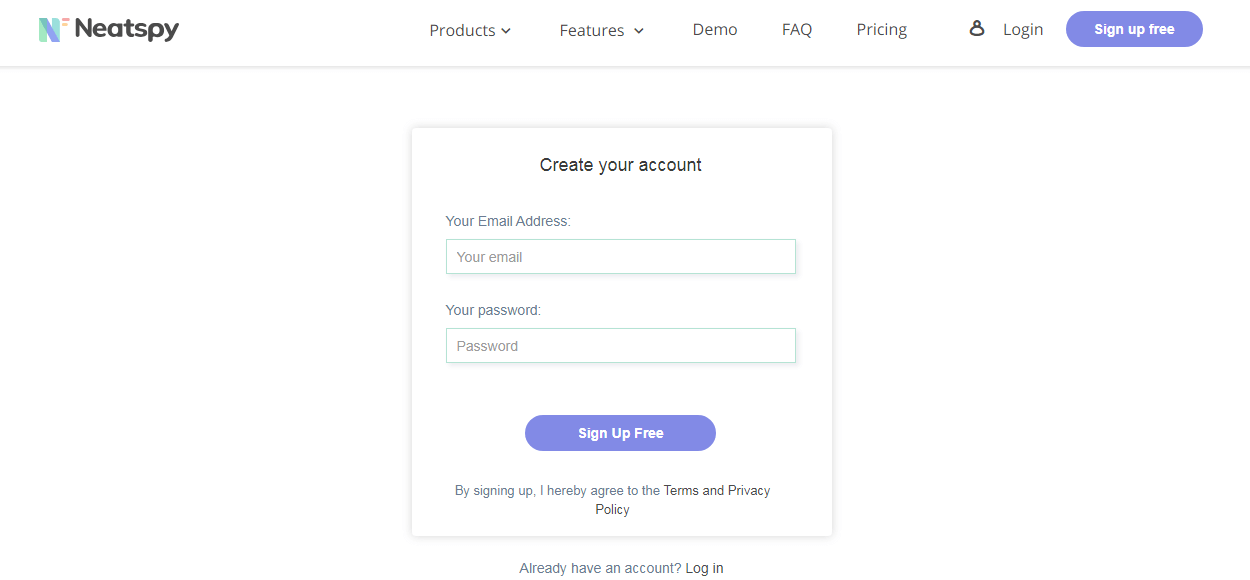 Step 2: Install onto the target device.
Step 3: Log onto your account and review what the Snapchat section of your panel says.
The process is very easy to use and should only take a few moments for you to complete. Be sure to take advantage of the system used by Neatspy to make it easier for you to get your content accessible and easy to use.
What Else Can Neatspy Do?
Neatspy can do much more than just review Snapchat data. There are many other features on this Snapchat app that deserve to be noticed:
A call tracker lets you review the phone calls someone makes.
SMS message tracking is included.
Track cell phone location via Neatspy. You can also get geofence alerts to let you know when someone gets out of a physical area.
Neatspy is also one of the best iPhone spy apps can spy on almost all data on iPhone.
Review what someone is doing on other non-default apps including Facebook, WhatsApp and more social apps.
Track one's online history through Snapchat. This includes information on links someone went to and when that person reached them.
Track the SIM location of the device. You can use this to confirm any cases where someone might have swapped out a SIM card for any purpose.
Spy on a cell phone without having it.
Be sure to see what Neatspy can do when looking at how to spy on someone's Snapchat. Check out cocospy.com to see what this offers. Don't forget about the live demo on the site so you can get more details on what makes this program special and ideal for all the needs you might have for it.