Spying has become a need for many people. It not only allows you to know what the user of the target phone is doing, but also enables you to be at peace that they are not in danger and are doing the right thing at the right time. This article explains a simple, efficient and easy way to remotely spy on Facebook accounts.
Part 1: How to Spy on Facebook Messages for Free
Neatspy is a digital phone application tailored to enable you to spy on your boyfriend's, children or employees phone activities stealthily. For those interested in spying on Facebook Messenger chats, Neatspy comes with a Facebook spy feature that is designed to enable you to spy on Facebook Messenger chats for free.
Neatspy Facebook Spy feature enables you to:
Check private messages and group chats between the target phone account and other Facebook users.
View Facebook profiles of those in communication with the target phone user.
Gain access to all media files shared on the platform to and from the target phone user.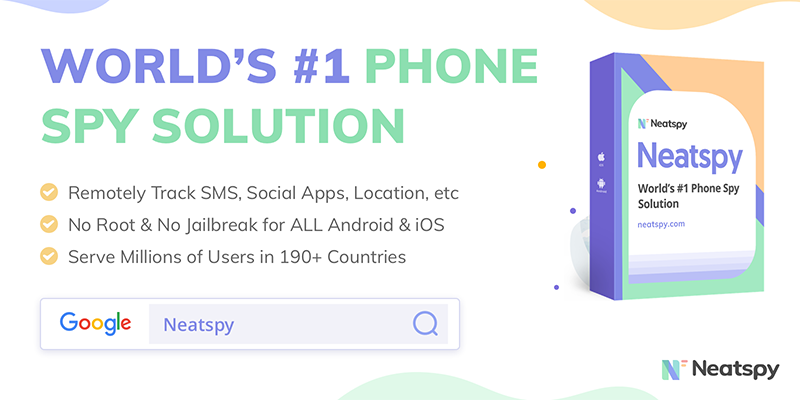 1.1 Is it remote and hidden?
For Android devices, you need to physically access the target to install and activate the Neatspy application. After this, you can start remotely spying on the target cell phone.
Additionally, upon completion of installation and activation on the target device, the Neatspy icon automatically deletes itself from the screen. The user of the target phone can therefore not know of the existence of the application.
1.2 Do I need to jailbreak or root the target phone to spy on FB messages?
No, you don't need. With Neatspy's unique and most advanced technology, you do NOT need to root or jailbreak the target phone.
1.3 How to Remotely Spy on Facebook Messages
Step 1: The first step is to create a Neatspy account. It is important to provide the correct email address as you Sign Up so as to ensure you receive your login details and application download links.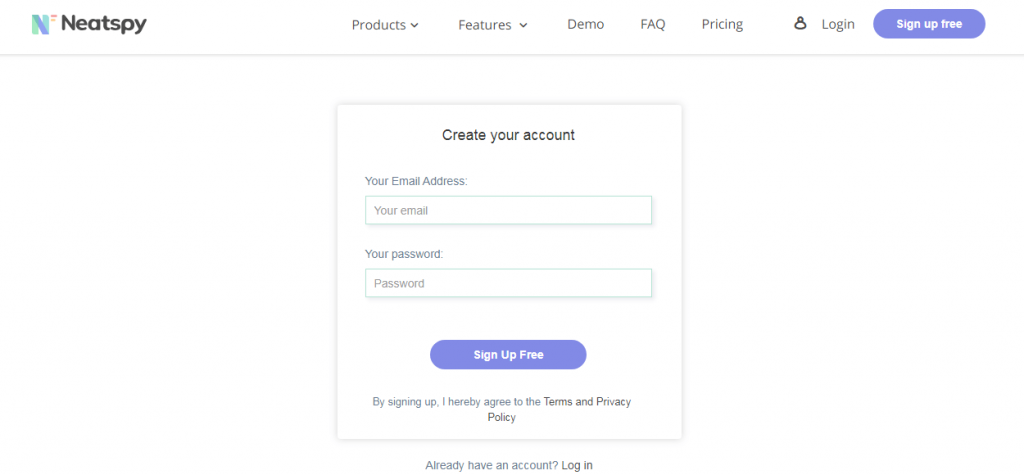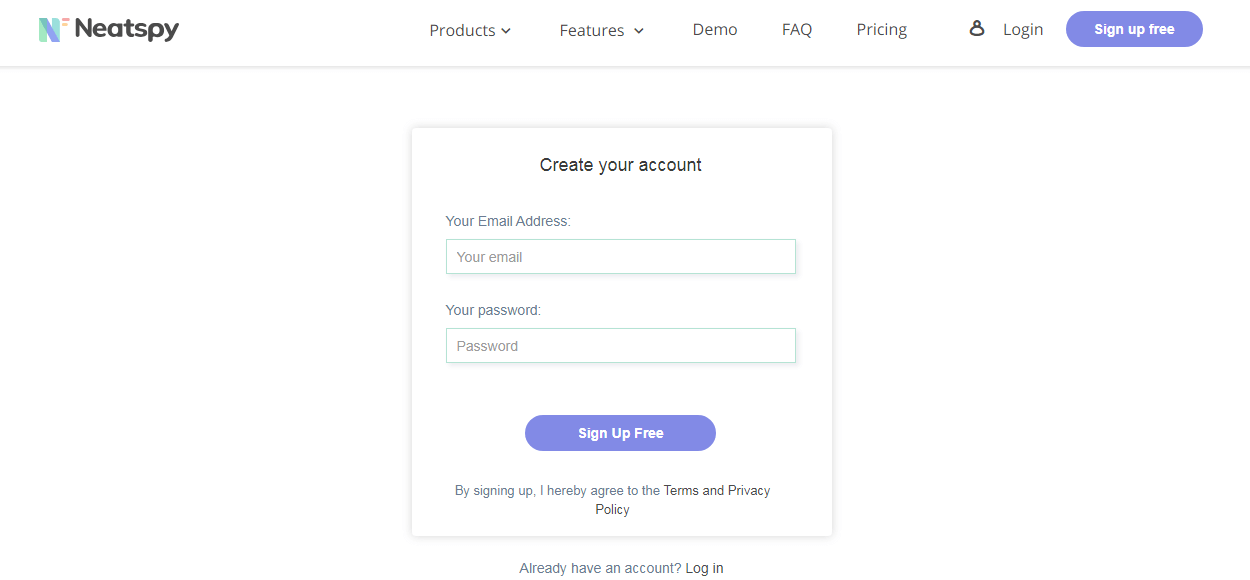 Step 2: For target android device: using the application download links, install and activate Neatspy on the target device.
Step 3: On the monitoring phone, add a new target device and ensure you indicate the operating system as being Android. This is important because monitoring on Android and iOS is rather different.
Step 4: Open the Neatspy account on the monitoring phone. On the dashboard, click on 'Facebook Messages' feature to begin the spying process. Upon activation of the feature, you will be able to view and gain access in to the Facebook account on the target phone.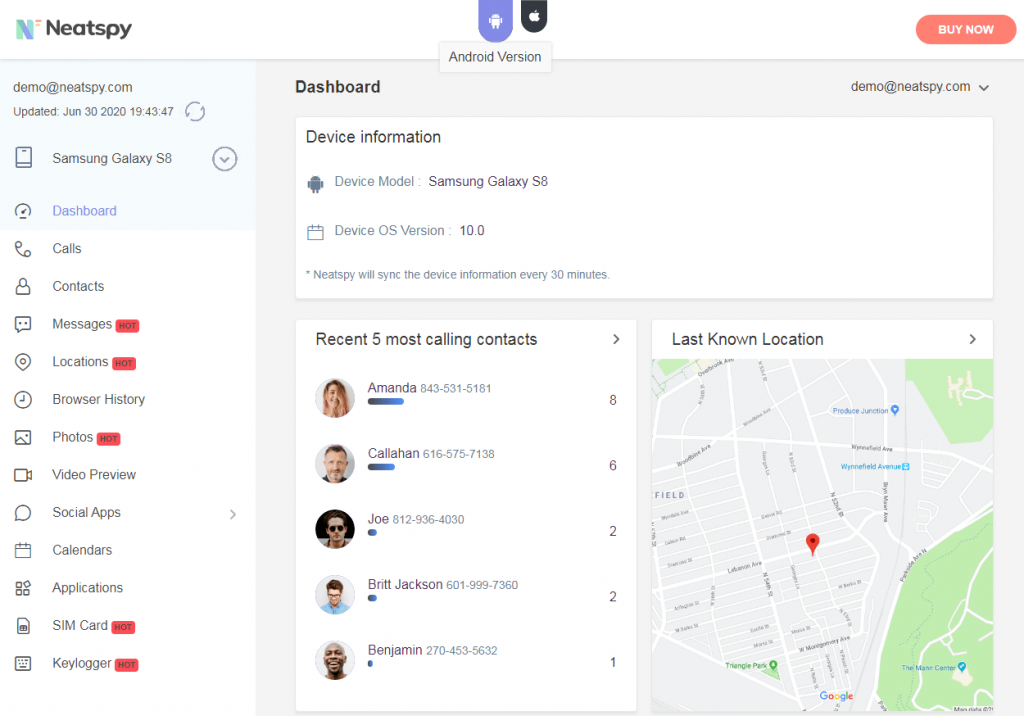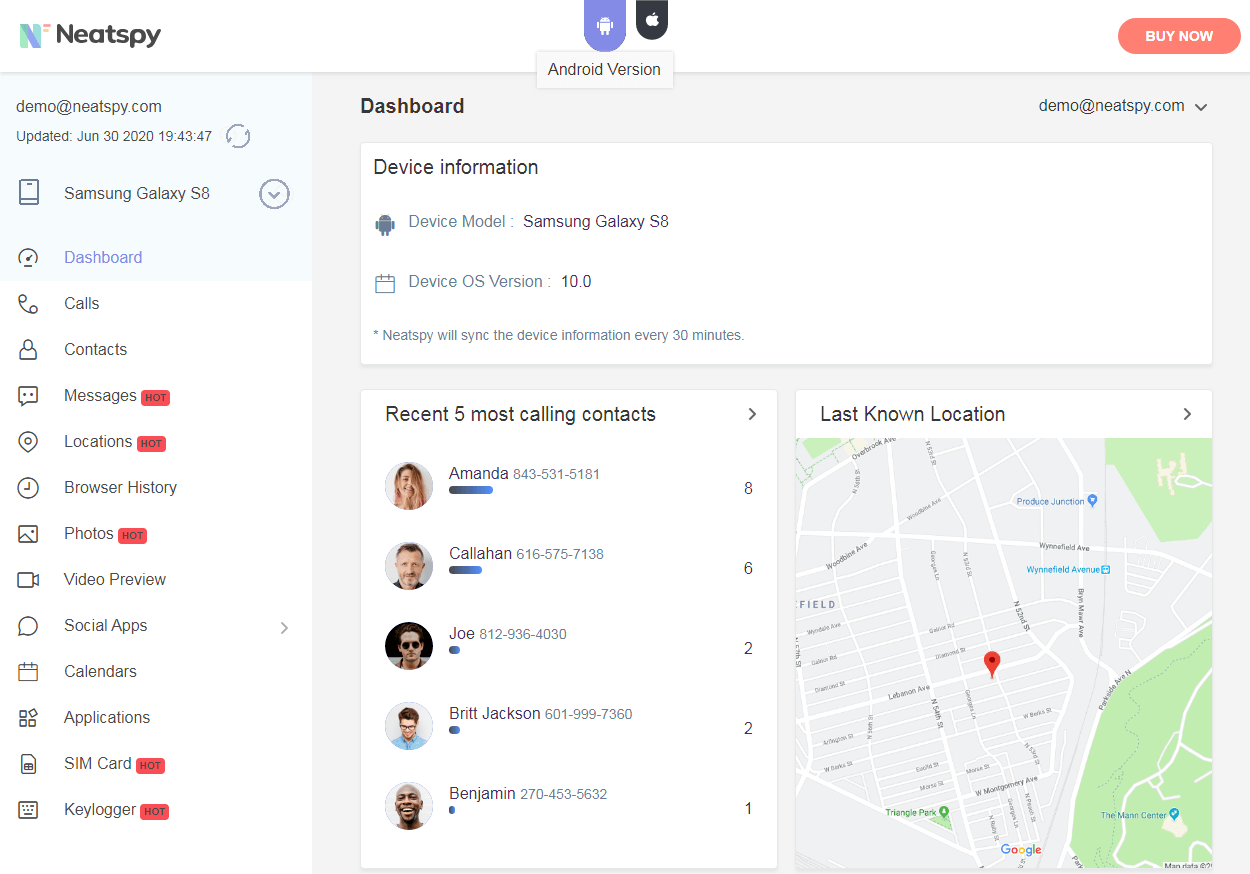 Don't Miss: Top 10 Best Facebook Messenger Spy Apps
1.4 What else can Neatspy do?
Neatspy is one of the best spy apps with a vast range of spying features at your disposal. You can view the screenshots taken on the target device, monitor calls, read text messages, and monitor the phonebook, calendar and notes. The list below gives the spying features available for both Android and iOS devices.
Contacts
Call logs
Text messages (including iMessages)
Browser history
Events
Notes
Wi-Fi Networks
WhatsApp
Location
Installed applications list
Can't Miss:
How to Spy on Facebook Messages Free Conclusion
We have discussed in detail how you can use the Facebook spy tool on Neatspy to freely monitor Facebook Messenger chats on the target phone. Facebook is increasingly becoming a platform where online harassment and cyberbullying is taking root hence the need to protect your kids.
For those wishing to spy on Facebook Messages, the Neatspy application is definitely the best way to go. It is not only affordable but also provides users with the unique Facebook spy feature, that is designed specifically for spying on Facebook Messenger chats. The fact that it is remote and hidden is definitely extremely advantageous.