How many times have we heard customers asking this question? The answer is actually every other day. Those wanting to monitor other phones remotely always wish for a method that doesn't involve touching the targeted device.
There are credible solutions, such as Neatspy that will help you start spying remotely. Again, the question comes, how can you install it on a cell phone remotely? To answer your question, it depends on the device's operating system.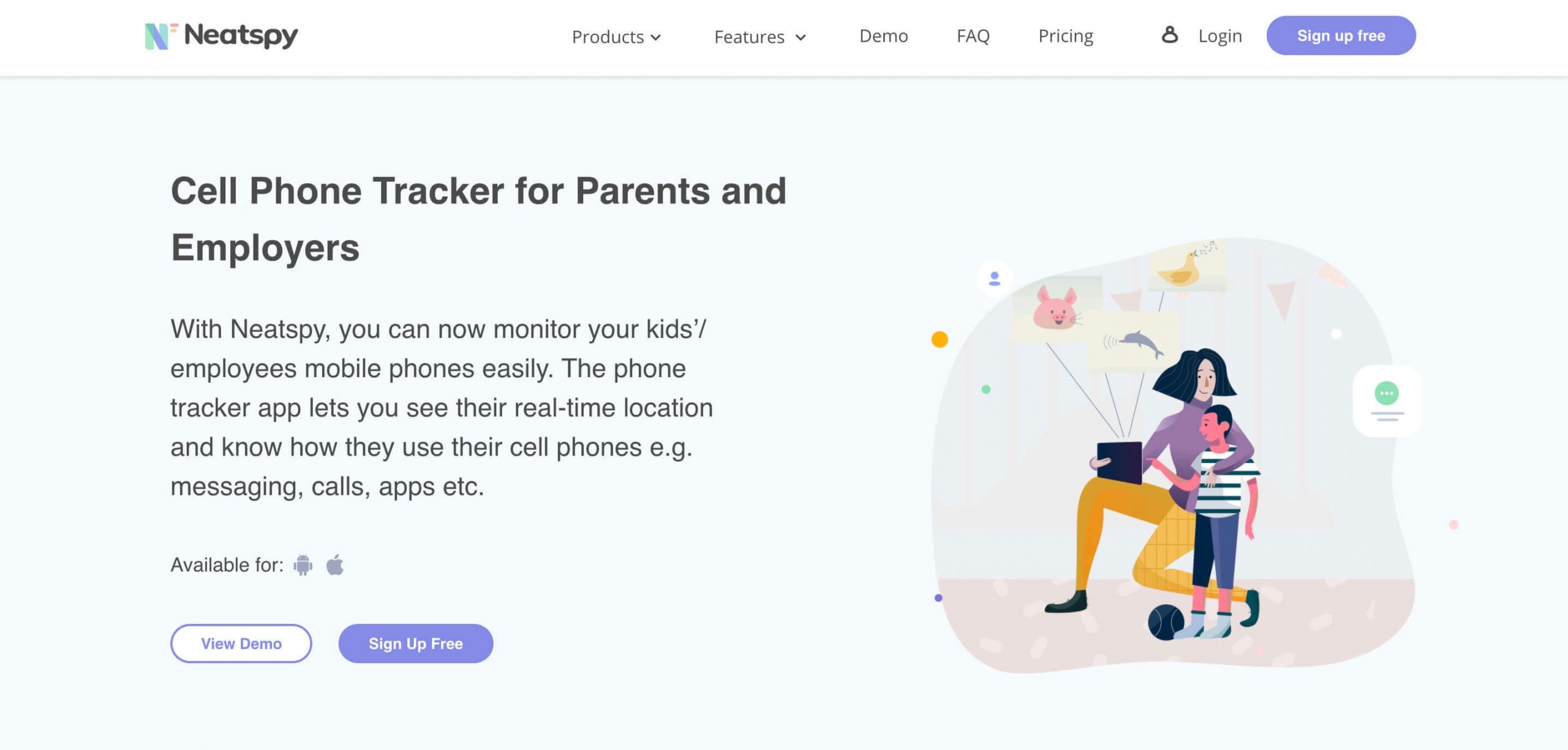 Part 1: Can You Remote Install Neatspy Cell Phone Spy?
If you want to use Neatspy on an Android device, you need to access the phone/tablet first physically. You can therefore not escape the step to first access the phone then continue spying on it remotely later.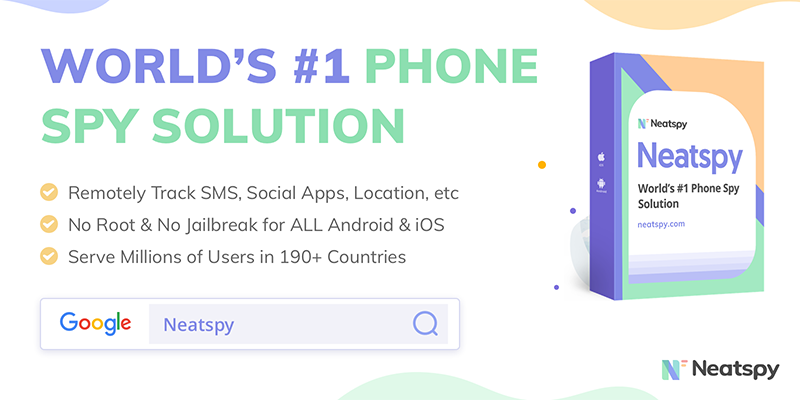 The best part is that after the first access, you will not have to do it again. The information will be coming to your dashboard as soon as Neatspy syncs the information with the account. Another thing, Neatspy does not need rooting to spy on Androids.
Now, if you want to use it in iOS, remote spying here is possible. You will not even require to install Neatspy on the targeted iPad or iPhone. Everything is set up when signing up for a Neatspy account. All you need are the iCloud credentials of the user you want to spy.
Don't Miss: How to Spy on Cell Phone Without Installing Software on Target Phone
Part 2: Neatspy Cell Phone Spy Software Remote Installation (For iOS)
We have already mentioned that it's possible to use Neatspy to spy on iOS remotely without any installation. However, for you to achieve that, you need to meet the following conditions:
Have the iCloud credentials ready with you for the targeted account.
Before you start setting up, make sure that two-step verification is disabled in the iOS device.
Make sure the target user has enabled the iCloud backup.
Neatspy is a non-jailbreak solution, so do not jailbreak the device before setting up.
Make sure that the device has version 7.0 and above.
Once you meet the above requirements, here is how to use Neatspy to spy on a cell phone remotely: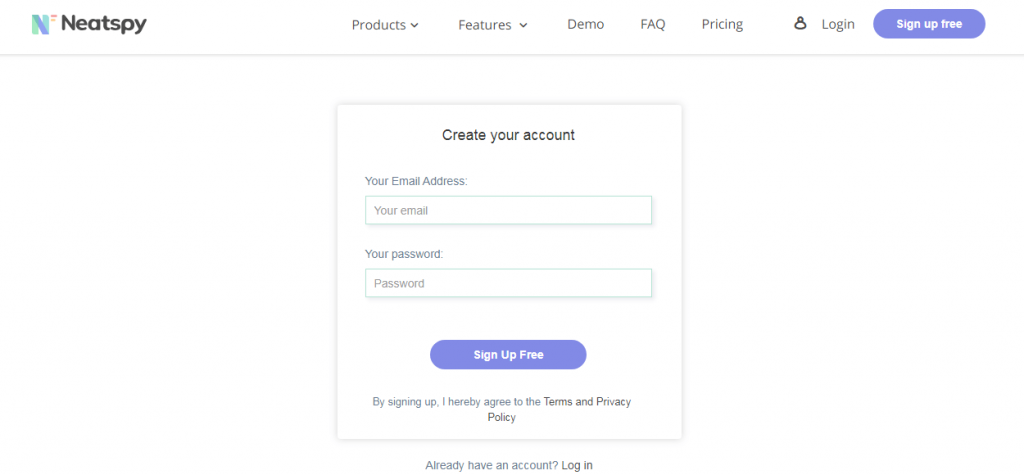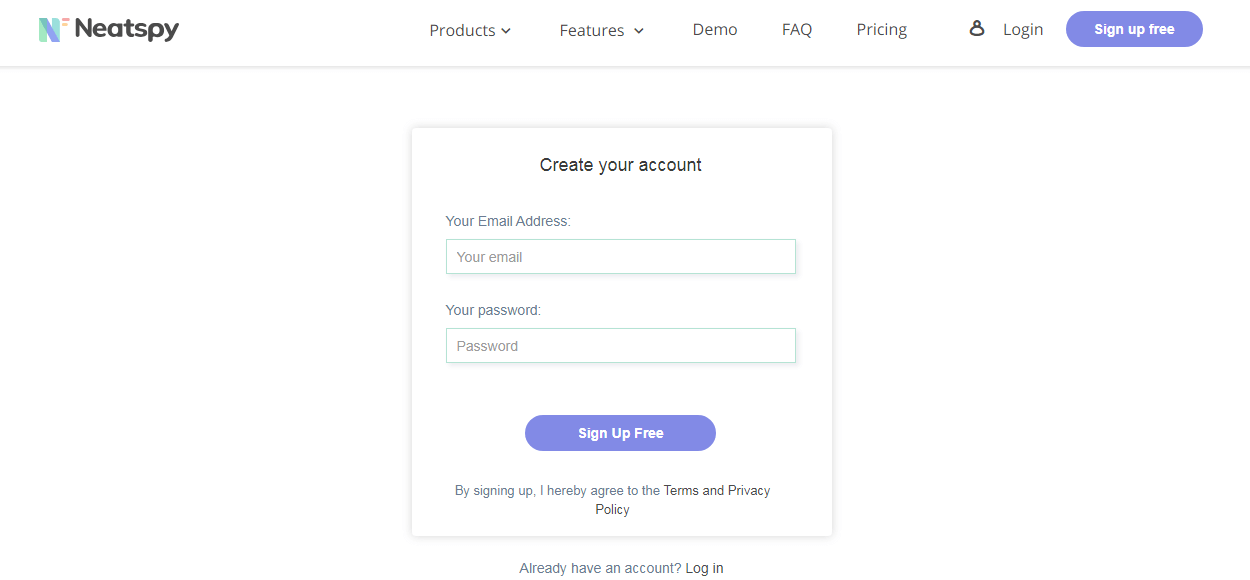 After registering, select the iOS version by clicking on the relevant icon in the next step.
Next, you will see all the Neatspy pricing plans. Select the one that suits your remote spying needs to continue.
After making the payments, you get a welcome email immediately. It will confirm your purchase, and also includes the instructions to follow when setting up.
Now, it's time to start spying. Enter the iCloud credentials in the account.
Provide the iCloud email and password and then click on the 'VERIFY' button.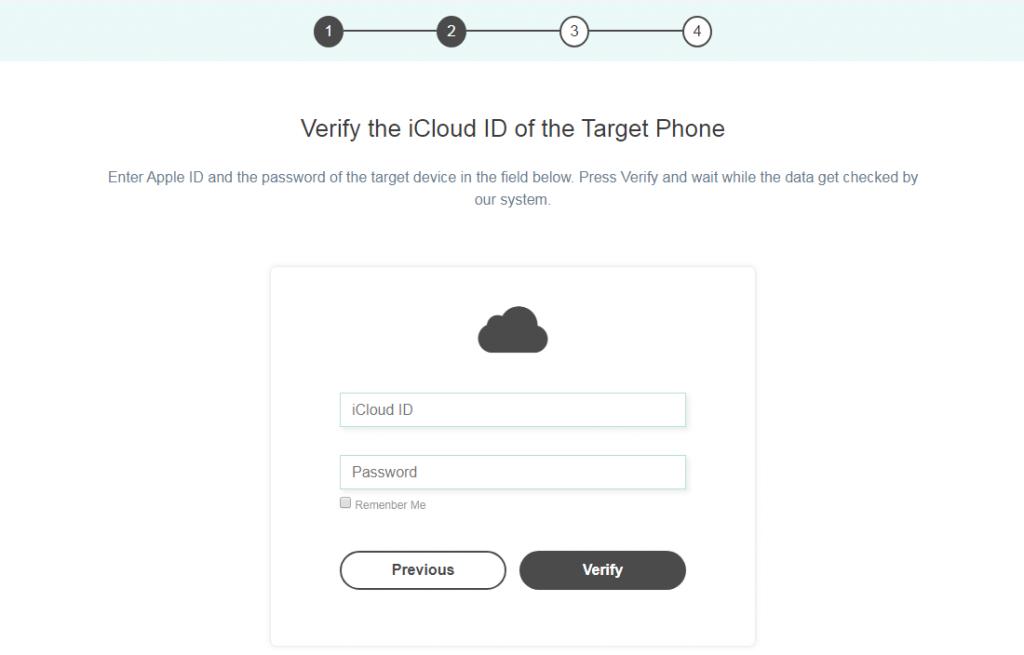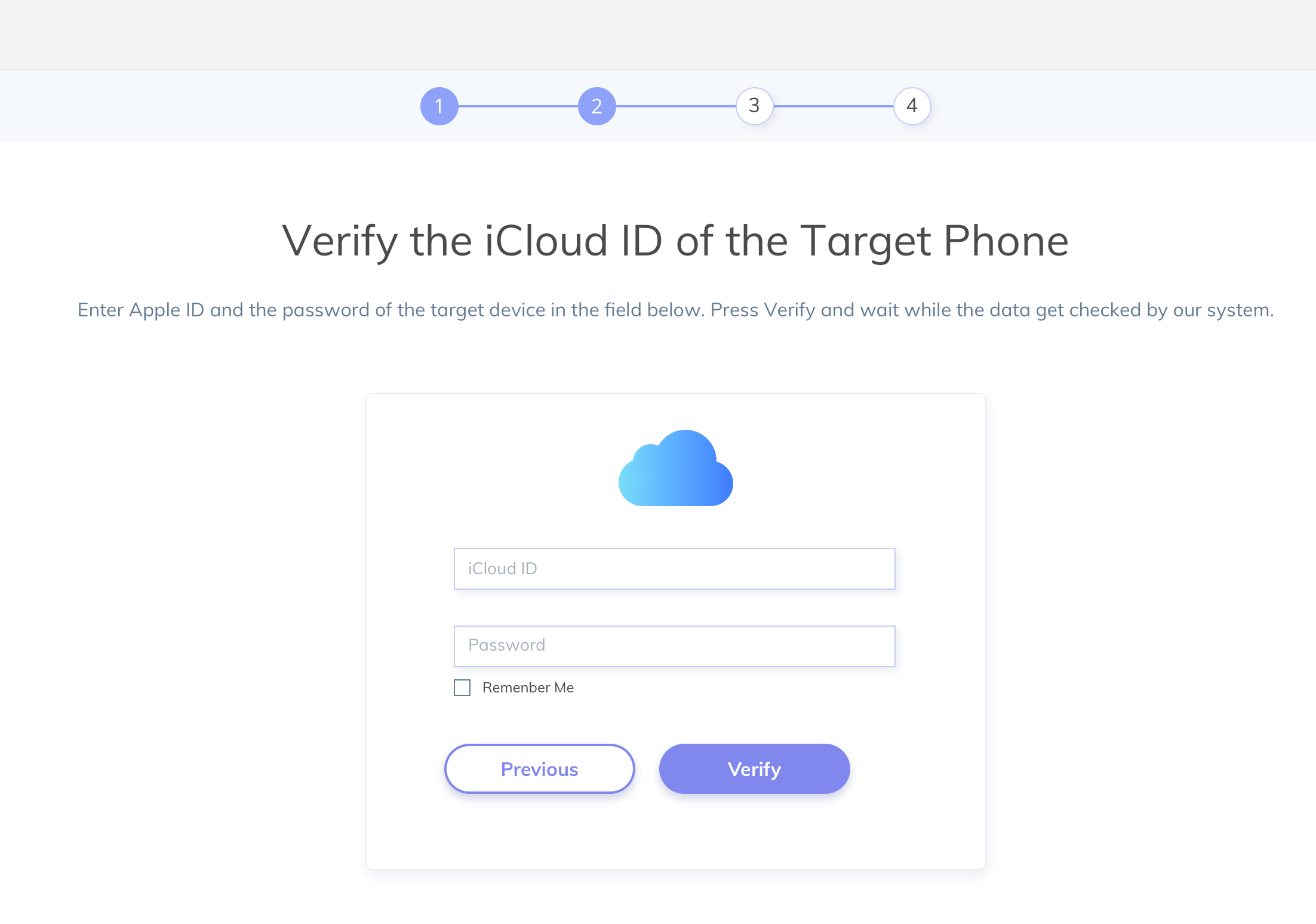 If the target has more than one device, you will see all of them listed there under the iCloud account. Select the one you want to spy on and click 'NEXT.'
Finish up the installation by clicking the START button to start monitoring the device.
Go back to your account and wait for it to synchronize with the cloud before showing you the dashboard. Logging in may be necessary.
You will see all the phone information starting with a quick analysis of the phone on the panel. It includes most recent calls from the phone, GPS location, messages the phone activities.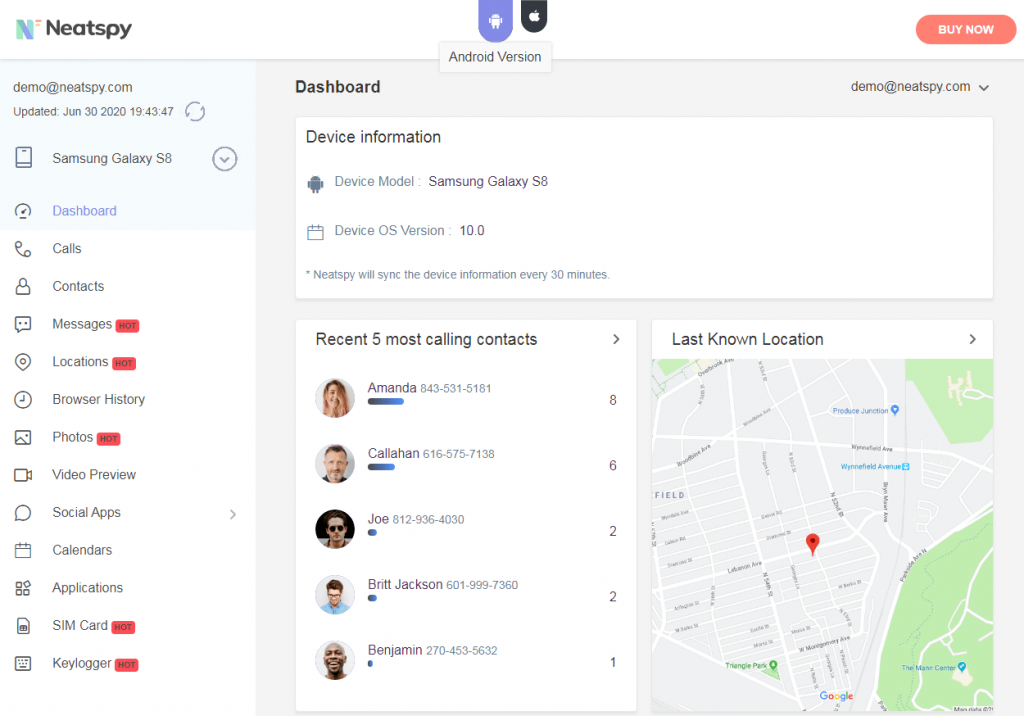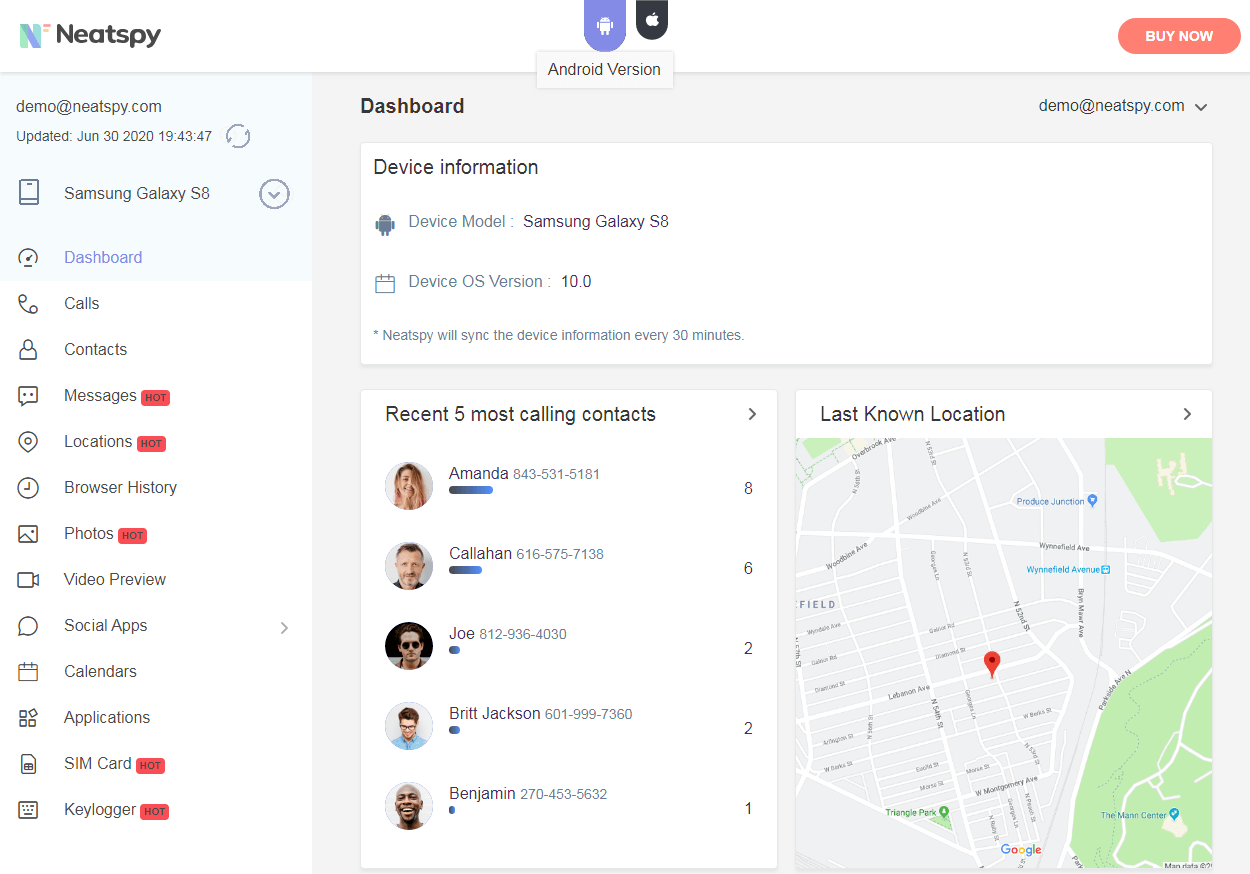 For detailed information, click on the features in the left part and see what's available.
Remember, after this initial setup, you will not need to go back to the phone again. If you have the requirements ready before the procedure, it will take less than 5 minutes with a steady internet connection.
Also Read: How to Spy on Someone's Phone Without Them Knowing
Part 3: Neatspy Cell Phone Spy Software Remote Installation (For Android)
It may be a disappointment here since you need to access the target phone or tablet first physically. On the other hand, you will only do it once. After that, it will be possible to spy on the cellphone remotely without having to reinstall.
Choosing Neatspy for remote Android spying has the following benefits:
It will take less than 5 minutes to install. You can manage to hide that long before the phone's user gets back.
Requires less than 2MB memory space. The user will not know about some gone memory space after you finish.
It operates in stealth mode. The target will never know you are spying.
It doesn't consume much battery power. You will never hear of battery draining complaints once you start monitoring.
When you are done monitoring, you can uninstall it remotely via the control panel.
Neatspy is a legit application trusted by millions of users in 190+ countries. Therefore, you will not regret it once you choose it as your remote spying solution.
Once you get hold of the target's device, follow these instructions to install Neatspy on the phone. After that, you will be free to start remote spying without their knowledge.
Don't Miss: 10 Best Free Hidden Spy Apps For Android Undetectable
Why is it challenging for cell phone spy software remote installation?
Most of the cell phone spy apps will claim that it's possible to do it, but you find other results. The reason why it's impossible is that, first, your spying activities have to be legal. There is the possibility of scammers trying to send malware to your device via the remote installation.
If you see a commercial spy software selling online, there are legit reasons to try it out. Neatspy is one such solution that will not fail you after paying for it. The reason why such a solution will not permit remote installation is due to the laws behind remote spying.
In most places, it's a criminal offense to spy on someone you don't know just for the sake of it. It's okay to use it for employees or kids monitoring. For those spying on their spouses, you do that for the relationship reasons. It's, however, also wrong to do that behind their back.
So, as we conclude on the remote cell phone spy installation matter, here is what you need to know. Legal issues are limiting the ability to install a cell phone spy software remotely. That is why physically accessing the device is inevitable.