Last updated: September 26th 2019.
PART 1: What is FlexiSPY?
Are you looking for an extremely advanced and professional monitoring software? If yes, then you're in the right page. FlexiSPY is definitely one of the most complex and advanced monitoring apps in the market with the greatest number of efficient features. It can intercept calls, text messages, and it can even listen in on the phone's surroundings via Ambient recording. As such, this is undoubtedly one powerful spy app.
However, just because it's powerful doesn't necessarily mean that it's ideal for everyone. It may be perfect for an employer who wants to keep advanced tabs on their employees. It might even be perfect for an overprotective parent who wants to keep updated on their child's life. I shall of course refrain from putting forth any personal opinions on the ethics of parental monitoring.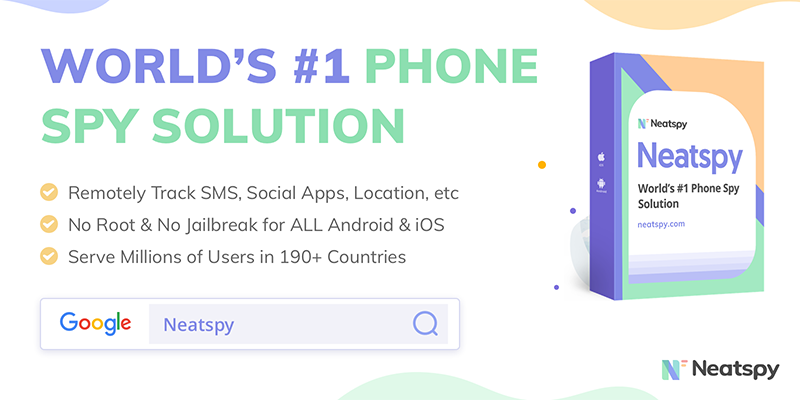 FlexiSPY Official website: www.flexispy.com
Reminder
However, if you're someone who is just stepping into the world of cell phone monitoring, it's best that you start first by dipping your toes in with a different spy app, such as
mSpy
or
Neatspy
. This is because FlexiSPY is every bit as complicated to use, as it is complex and advanced in its functionality.
As such, if you're a fresher, or if you're a casual spy, then you'll be greatly overwhelmed by FlexiSPY, because you'll have to perform a jailbreak or a rooting on the target Android or iOS device to be able to monitor it. This requires you to have access to the target phone, and for you to know how to perform a jailbreak or rooting.
But hey, if you're willing to look past the complexity and the cost, then FlexiSPY will be the best for you! In this FlexiSPY review article, I shall explore, in detail, every aspect of FlexiSPY, comparing it to its competitors, so that you can make a well informed decision about which spy app you want to go ahead with.
Check FleixSPY official website or live demo here >>
FlexiSPY vs Neatspy: Android features
Android
Features
FlexiSPY
Neatspy
App List

(No root)

(No root)
Browser

(No root)

(No root)
Call Logs

(No root)

(No root)
Contacts

(No root)

(No root)
Facebook

(Need Root)

(No root)
Keylogger

(Need Root)

(No root)
Kik

(Need Root)


(No root)
LINE

(Need Root)

(No root)
Location

(Need Root)

(No root)
Messages

(No root)

(No root)
Messenger

(Need Root)

(No root)
Pictures

(No root)

(No root)
QQ

(Need Root)


(No root)
SIM Card

(Need Root)

(No root)
Skype

(Need Root)

(No root)
Snapchat

(Need Root)

(No root)
Telegram

(Need Root)

(No root)
Tinder

(Need Root)

(No root)
Tumblr

(Need Root)

(No root)
Videos

(No root)

(No root)
Wechat

(Need Root)


(No root)
WhatsApp

(Need Root)

(No root)
FlexiSPY vs Neatspy: iOS features
| iOS Features | FlexiSPY | Neatspy |
| --- | --- | --- |
| App list | (Need jailbreak) | (No jailbreak) |
| Browser | (Need jailbreak) | (No jailbreak) |
| Calendars | (Need jailbreak) | (No jailbreak) |
| Call Logs | (Need jailbreak) | (No jailbreak) |
| Contacts | (Need jailbreak) | (No jailbreak) |
| iMessages | (Need jailbreak) | (No jailbreak) |
| LINE | (Need jailbreak) | (No jailbreak) |
| Location | (Need jailbreak) | (No jailbreak) |
| Messages | (Need jailbreak) | (No jailbreak) |
| Photos | (Need jailbreak) | (No jailbreak) |
| Videos | (Need jailbreak) | (No jailbreak) |
| WhatsApp | (Need jailbreak) | (No jailbreak) |
PART 2: FlexiSPY Features: What makes it powerful.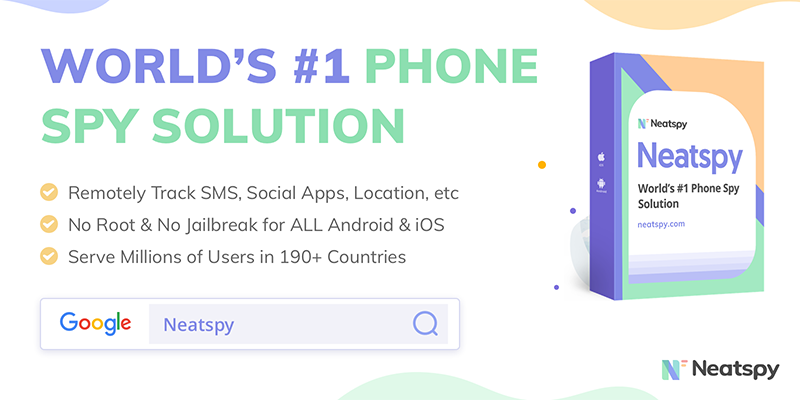 As a spy app, FlexiSPY has all of the common features that any good Android spy app would have, such as call logging, text message tracking, browser history viewing, WhatsApp spying, etc
However, what really sets a piece of software apart is not all the ways in which it is like other apps, but what only that particular software can offer, and FlexiSPY has a bunch of truly unique and useful features in store.
1. Call Interception:
This feature is completely unique to FlexiSPY. Most spy apps only give you the ability to view the call logs. This means that you can just view caller history and see whom a person is talking to and for how long. You can't see anything else.
However, if you want to listen in on the conversations, if you want to find out exactly what they talk about, then you'll need to intercept their calls. After all most people don't convey really private and sensitive information over text messages.
As such FlexiSPY is the best, and really the only way in which you can know what two people are talking about in private! For example, if your children are talking to someone who might be a bad influence for them, you can actually listen to their conversation! Information is power, and FlexiSPY is the most effective app to help you gain information.
The Call Interception feature adds you as a silent listener to a phone call. Whenever the target phone receives a call you'll receive a notification regarding it, and you can secretly listen to them conversing.
However, for this to work you need to have very strong internet connection so that the line isn't distorted. This also requires that the target phone should be able to hold conference calls. This is a really popular feature amongst employers and business users.
2. Call Recording:
If you don't have the time to listen-in on a conversation at the moment, or if you want a conversation saved for posterity or for later use, then you will love this feature. You can record any call you want, you can even go to the settings to make the app record all the calls from a particular number or contact.
FlexiSPY will save all the recorded calls to your control panel, where you can easily download the data. So, you can use this feature to record all of your employees' calls and all your children's calls, and when you have the time you can review them to find anything suspicious.
However, you should be careful while using this feature because in a lot of states and countries call tapping is an illegal activity.
3. Password Cracker:
This is a separate FlexiSPY feature that you can buy it as separate software. However, if you have the FlexiSPY Extreme package, then you receive this free of cost. This is a more advanced method of Keylogging. Most advanced spy apps, such as Neatspy, use a method called Keylogging to discover passwords.
A keylogger basically takes note of all the buttons being pressed in a phone so that you can retrace them and find out the password for any social network site, and then access it yourself. So, you can use FlexiSPY to hack Instagram, Facebook and WhatsApp easily.
However, the Password Cracker doesn't just record the buttons being pressed, it can directly tell you all the passwords and PIN numbers being entered to any site from the device. This is a lot easier to manage and a lot more efficient. Password Cracker is only available to FlexiSPY users, it's based on a new technology you can't find anywhere else, so you should take advantage of that and stay ahead of the game!
4. Best Location Tracker in the Field
Most spy apps, even the advanced ones, such as Highster or mSpy, have a little lag while updating GPS location to your control panel. This is because they check in on the device periodically. As such the update you get might be several seconds or several minutes behind.
However, FlexiSPY offers you completely integrated real-time updates. You can know exactly where all your children are every second of the day.
In fact, you can even access a route history so you know where your target has been throughout the day. You can even set up Geo-fencing so you get alerts whenever your targets leave a certain perimeter as defined by you.
5. Remote Control
A lot of different apps offer you the chance to control a device remotely. However, it is limited. Most spy apps will only allow you to be a remote observer. However, with FlexiSPY you can basically hijack the phone and get up to any shenanigans you like!
For example, if you're worried about what your children are doing at the moment, you can activate the camera and take a discreet picture which will be sent to you directly. You can even restart the device, or you can activate the microphone, and listen into the surroundings of the target phone.
These features are all extremely advanced and not available in other apps. This makes it well worth the additional expenses.
Also Read: 10 Best Apps to Spy on iPhone (No Jailbreak & No App Installation)
PART 3: FlexiSPY Pricing Comparison
Now that you know about all the unique features that FlexiSPY has to offer, you will naturally be wondering how much it would cost, and whether it would be available in an advanced package or even a cheaper one, and so on.
Well, FlexiSPY offers two primary packages – Premium, and Extreme. While both versions are great in their own rights and have smooth functionality, the Extreme version naturally comes with a lot more features.
PART 4: FlexiSPY Compatibility
FlexiSPY is compatible with a number of devices. Furthermore, they are always updating their list of compatibility so as to turn their app into as universal in nature as possible. You can get details about their compatibility from their webpage. However, I've taken the liberty to list out their currently applicable operating systems below:
Android: till Android OS 6.0.1
iOS Devices: till iOS 9.1
Blackberry: till 7.1
Nokia Symbian: both Anna and Belle platforms
Windows: 7, 8, 8.1, and 10
Mac: OS X Mavericks, OS X Yosemite, and OS X El Capitan
You should note that the compatibility in some spy apps like mSpy are far more extensive. So if your device isn't listed here, don't be disheartened, there are still plenty of other spy apps you could use.
Part 5: How does FlexiSPY work? How to install FlexiSPY?
Depending on how you want to use it and the features you want to access, FlexiSPY can be both a very easy and a very complicated software to use and install. This is because FlexiSPY requires you to perform a complicated jailbreak or rooting for your iPhone or Android to be able to monitor it. This shouldn't be a problem for those who are pros, however it might prove to be an annoyance for those who aren't too tech savvy.
Reminder
Apps like mSpy offer you a solution to spy on target iPhones without jailbreak as well, though with limited features. However, in FlexiSPY jailbreak is an absolute must. Without jailbreaking an iPhone you cannot install the app in it and thus you can't spy on it.
If you want to install the FlexiSPY app into an Android you're more in luck, because then you can directly install it into the device without having to do anything else. This makes it really quite simple and straightforward, but then you can only access a few limited features.
To get unlimited access to features you will need to perform Rooting, which is a similar function as Jailbreak, and suffers from some of the same drawbacks. However, Rooting an Android phone will greatly help with invisibility as you can hide the FlexiSPY logo in the background.
However, you should know that Jailbreaking and Rooting aren't all that complicated. You can find plenty of online tutorials to guide you through the process. In fact, even the setup process in FlexiSPY is very helpful. They take you through the setup while explaining everything along the way so that you never feel lost.
Furthermore, they also have a very strong support team that is always there to help you out, and the FlexiSPY website also has a lot of helpful tutorials, articles, and videos that can walk you through the whole process if you get stuck.
Don't Miss: Top 12 WhatsApp Spy Apps You Can't Miss
How to Install FlexiSPY
Broadly speaking, there are five main steps when it comes to installing and using FlexiSPY:
Buy the license: You can purchase either a Premium or an Extreme license for a period of 1 month, 3 months, or 12 months, as mentioned earlier.
Activate the app: Now you need to jailbreak/root the iOS/Android device in order to install the app into the target phone. Now you have activated the app.
Data is taken: All the data from the target phone, based on your license package, gets captured by the app.
Transfer of information: FlexiSPY will transfer the data from the target phone to your control panel.
Monitor target phone: Now you can simply log into your account whenever you want and monitor the target phone.
Part 6: Is FlexiSPY a Reliable Company?
Spying and monitoring is an extremely morally grey subject. Even if it's perfectly legal, you might still want to keep your monitoring activities hidden from people.
For example, if you're a parent monitoring your teenage kid, you're perfectly allowed to do so legally. However, if your teenage kid found out you were spying on them, your relationship with them might be severely damaged. Similarly, as an
However, if your teenage kid found out you were spying on them, your relationship with them might be severely damaged. Similarly, as an Employer you are allowed to keep tabs on your employees, but if they found out, it would likely create a hostile work environment. As such, when you're spying on someone you should only use a software made by a company that is 100% reliable.
FlexiSPY, I am happy to say, is completely reliable. First off, it has a 4.9 out of 5 star rating, which is great. It comes with some truly great Testimonials from people around the world, who rave about how stealthy and discreet FlexiSPY is.
As far as payment is concerned, they accept payment from all the major sources such as Visa, MasterCard, Maestro, PayPal, etc, so you'll be making payment from a trusted gateway.
Part 7: How is the FlexiSPY Customer Support?
Not everyone who use spy apps are tech savvy. In fact, many people who uses spy app is concerned parents and as such they might not be very great with technology. As such it is vital for spy apps to have a good support system to guide the users through. However, many great spy apps neglect their technical support team which leads to a terrible user experience.
In this regard, FlexiSPY is actually extremely user-friendly. They have a very friendly and knowledgeable support team that you can contact 24/6. You can reach them either via live chat or through email. Often times, their support team even guides you through the complete process of installation and usage.
You can even pay a nominal fee for an additional Installation service that will take care of the installation, jailbreaking, rooting, and anything necessary for the smooth functioning of your app.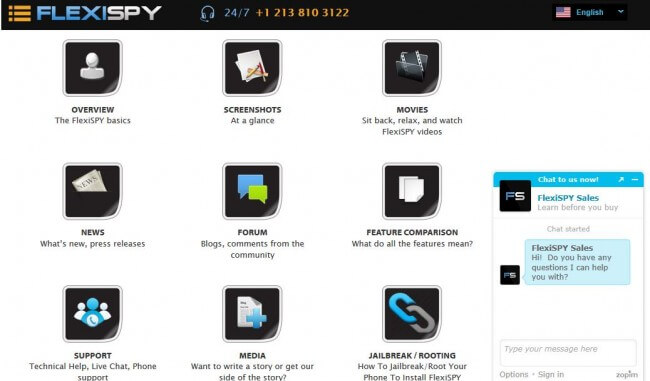 Another great concern that people often have is in regards to whether they get stuck with a particular license. In the case of FlexiSPY, you can easily transfer your license. For example, if you bought a license for an iPhone, you can transfer it to Android. And a support team will be with you every step of the way so you can transfer the license without any issues.
You also get a no-questions-asked refund within 10 days of purchase. So you can purchase the app, and then use it for a trial period. If you're not happy with it, you can claim a refund within 10 days.
FlexiSPY Alternatives
Part 8: Why should I use FlexiSPY?
As mentioned earlier as well, FlexiSPY is a unique and top-of-the-line spy app. It comes with various unique features that no other spy app has, such as the ability to listen to phone calls live, or record phone calls.
It even offers Password Cracker with the Extreme package, which is a far more efficient means of doing what Keylogger does. Most spy apps right now only use Android Keylogger. However FlexiSPY has already graduated to a function which easily cracks all passwords and PINs for you.
However, FlexiSPY is not without its drawbacks. For one thing, you need to jailbreak or root the iPhone or Android phone. That is a bummer because it's a difficult thing for most people to pull off.
And most importantly, it puts the device at risk. It is also far more expensive than the other apps in the market. And some of its impressive features are only available to you in the Extreme package, which is extremely expensive.
So you should buy FlexiSPY if you have lots of money lying around, and if you really want to use features such as Call Interception, and if you want to be able to track movements in real time.
Part 9: FAQs
Scenarios of using FlexiSPY?
FlexiSPY has three primary functions:

Help parents to monitor children below the age of 18.
Monitor employees via company provided cellphones.
Install it into your own phone incase it is lost.
How many devices can I monitor with one license?
For every license purchased you can only monitor one device. However, you can deactivate and transfer the license to another device as many times as you need.
Is FlexiSPY discreet and hidden?
It is entirely up to you whether you want to hide the FlexiSPY icon after installation. During the installation of the app you will be asked whether you want to keep the icon visible. So you can select Yes and No as you wish. You can even hide the Cydia icon which indicates that the iPhone has been jailbroken. As a powerful Android tracking app, for Android phones, you can go to Application Manager and hide the SuperUser icon.
Is FlexiSPY a legal software?
FlexiSPY is a perfectly legal software if you install it into your own phone, into the phone of a minor that you're the guardian for, into a company phone, or into any other adult's phone after seeking their permission.
How long is the data stored in the servers?
FlexiSPY will transferred off the data after every 90 days. However, you can download any necessary data onto your own computer off the control panel whenever you want.
CONCLUSION
The bottom line is, FlexiSPY truly is the ideal option for professionals and those who take monitoring seriously. Especially if you have the ability to spend considerably more money on it than other apps. But the others best check out some other spy apps like mSpy, or Neatspy. Trust me, I've tried them all, and even without the ability to listen on live calls. You can pretty much find out whatever you need from social media and texts alone.
However, that is just my opinion. I'd like you to check them out on your own and let me know what you think about them.
Did you find this FlexiSPY review useful? Share your thoughts down below in the comments section!