The increase in risks associated with the digital world has prompted many parents to take measures to protect their kids. XNSPY is tailored to solve these parent's needs by providing a mobile phone monitoring application. The app also allows employers who wish to keep the companies secrets undisclosed to monitor their employees' communication.
Part 1: What is XNSPY?
1.1 XNSPY Introduction
XNSPY is a digital phone surveillance application that allows parents, spouses and employers to monitor their respective child, spouse and employees acts on phone. The monitoring application alerts you on any online and offline activities on the monitored device. We discuss the multiple features that allow the user gather as much data on the monitored phone as possible.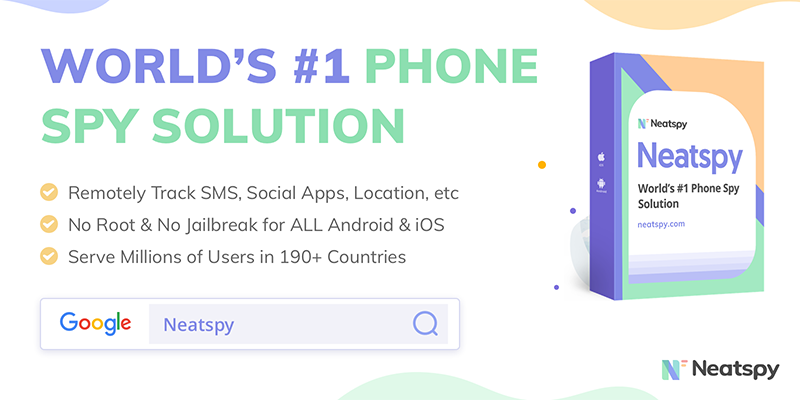 1.2 Is XNSPY legit?
Yes, XNSPY is both legitimate and legal. The versatility of XNSPY in the world of cell phone monitoring has brought about the question if the platform is legit or a scam. It is legal for parents to check on their children to ensure they are safe both online and offline.
It is also legit for employers to keep tabs on employees discouraging mismanagement of company's assets. Employers also need to prevent any leaking of sensitive company information.
1.3 Is XNSPY detectable?
Cell phone monitoring applications such as XNSPY, are built to be completely stealth on the monitored phone. XNSPY is built using unique and special technology that makes it undetectable on the monitored phone. You can also physically obtain access to the tracked phone and hide the application.
XNSPY vs Neatspy: Android features
Android
Features
XNSPY
Neatspy
App List

(No root)

(No root)
Browser

(No root)

(No root)
Call Logs

(No root)

(No root)
Contacts

(No root)

(No root)
Facebook

(Need Root)

(No root)
Keylogger

(No root)

(No root)
Kik

(Need Root)


(No root)
LINE

(Need Root)


(No root)
Location

(No root)

(No root)
Messages

(No root)

(No root)
Messenger

(Need Root)

(No root)
Pictures

(No root)

(No root)
QQ

(Need Root)

(No root)
SIM Card

(Need Root)

(No root)
Skype

(Need Root)

(No root)
Snapchat

(Need Root)

(No root)
Telegram

(Need Root)

(No root)
Tinder

(Need Root)


(No root)
Tumblr

(Need Root)

(No root)
Videos

(No root)

(No root)
Wechat

(Need Root)

(No root)
WhatsApp

(Need Root)

(No root)
XNSPY vs Neatspy: iOS features
| iOS Features | XNSPY | Neatspy |
| --- | --- | --- |
| App list | (No jailbreak) | (No jailbreak) |
| Browser | (No jailbreak) | (No jailbreak) |
| Calendars | (No jailbreak) | (No jailbreak) |
| Call Logs | (No jailbreak) | (No jailbreak) |
| Contacts | (No jailbreak) | (No jailbreak) |
| iMessages | (Need jailbreak) | (No jailbreak) |
| LINE | (Need jailbreak) | (No jailbreak) |
| Location | (Need jailbreak) | (No jailbreak) |
| Messages | (Need jailbreak) | (No jailbreak) |
| Photos | (Need jailbreak) | (No jailbreak) |
| Videos | (Need jailbreak) | (No jailbreak) |
| WhatsApp | (Need jailbreak) | (No jailbreak) |
Part 2: XNSPY features
2.1 Calls/ Text messages monitoring
XNSPY allows you to monitor incoming and outgoing calls, phonebook contacts, sent and received text messages on the monitored phone. The application tracks the call log on your child's, spouse, or employee's phone giving real-time results on the chat. So you can use it to read someone's text messages easily.
The 'Watchlist feature' will alert you on specific callers. Any new contact added to the phonebook will also prompt an alert to your phone. XNSPY also records the calls and the surrounding environment with each recording lasting a maximum of 30 minutes per session.
2.2 Surveillance of emails and monitoring online website history
XNSPY offers access to all the chats and online messages sent and received on the monitored cell phone. All emails sent and received as scam will prevent access of harmful information to children or employees.
XNSPY also reports the browsing history, bookmarks saved and the Wi-Fi location, date and time stamps on the target phone. The information is recorded even after the browsing history has been deleted.
2.3 Acute GPS location tracking
To ensure the monitored digital phones in question are not out of their geographical bounds, XNSPY has the track GPS location. The in-built GPS tracker will show precisely the location of the monitored cell phone. The application, however, avoids battery drainage by only updating the location when the phone faces a 100-meter radius displacement. XNSPY will also alert you if the tracked device accesses certain specific locations.
Also Read: 12 Best Keylogger for iPhone (Hidden & No Jailbreak)
2.4 Monitor internet messaging services and social media
The XNSPY monitoring app allows the user to access both the incoming and outgoing chats on IM platforms and social media. The app tracks IM applications such as Facebook Messenger, WhatsApp, KiK, LINE, Tinder, Skype, Instagram, Viber and iMessage. You will be able to read and record all the threads on any IM app in real time.
XNSPY is also one of the best Snapchat spy apps to spy on Snapchat messages without jailbreak and root.
2.5 Access videos, gallery, music and calendar additions
XNSPY also allows the surveillance of system applications such as music playlist, videos, photos and calendar planner. This feature will monitor any photo or video added on the internal and external memory of the target phone. The calendar planner is especially useful for employers who need to keep up with employee's to-do lists.
2.6 Establish control on the applications on target phone
Apart from monitoring and surveillance, XNSPY also allows control of some features on the target phone. Some of the control features include remotely locking the target phone, view and block installed applications and format the target phone. The feature also enables keylogging and taking screenshots in real time.
Part 3: How does XNSPY work?
XNSPY is one of the most powerful remote monitoring systems at the moment. The application is simple to use and works in complete stealth mode. Once the application is installed on the monitoring and target phone, log in using the credentials sent in your email.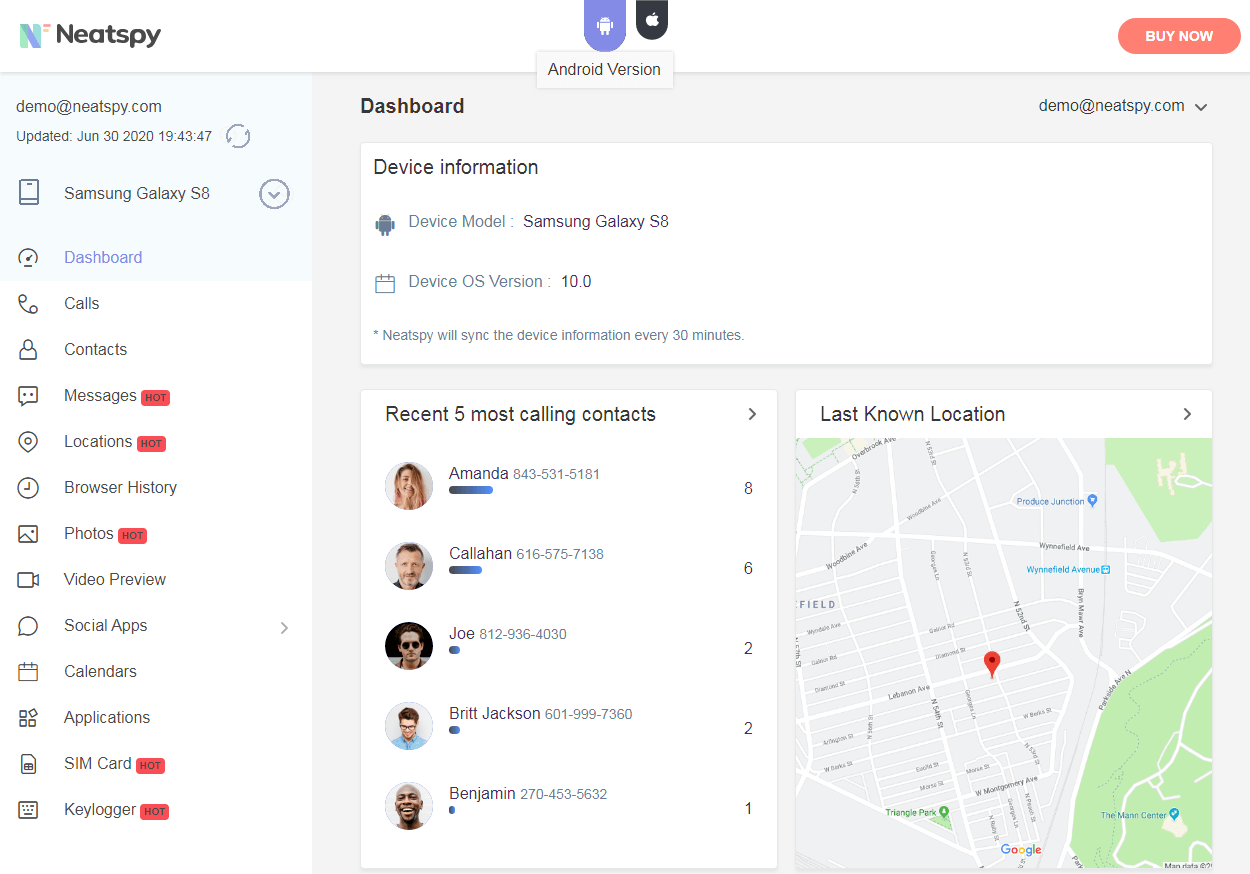 Part 4: How to Use XNSPY?
XNSPY application is available on iOS and Android devices. Before installation, the user should register and subscribe to a subscription with XNSPY. You will receive an email with your log in details (username and password), download link and installation guide.
4.1 How to install and use XNSPY on Android
Before installation of XNSPY,  one of the best free hidden spy apps for Android, confirm that you've received an email from the XNSPY team with your login details. Rooting the Android device is needed to access the full features available on XNSPY.
Steps to install Android version
Visit the URL link sent to your email login details to download the application.
XNSPY will be downloaded on the device. Allow the installation of unknown apps in the settings panel and install.
Once installed, click on the application and follow the 'SystemTask' permission requirements to complete installation.
Open the installed app and enter the XNSPY software activation code emailed to you and click 'Activate'.
To enable additional features like hiding application icon, remotely erasing user data, changing the screen lock, setting password rules, locking the screen and blocking/unblocking apps, tap on the check boxes.
Allow XNSPY access to system applications on the device
Visit your XNSPY control panel to monitor the digital device.
4.2 How to install and use XNSPY on iPhone
XNSPY, as one of the best spy app for iPhone free, is available on iPhone with jailbreak or with no jailbreak. Jailbroken devices gives the user full features while the no-jailbreak iPhones offer limited monitoring features. Feature available include contacts, call logs, iMessages, browsing history, events, notes, Wi-Fi networks, WhatsApp, location, and installed applications list. This is a common trend in all the available monitoring applications to spy on a cell phone.
Steps to install iCloud spy – No-Jailbreak
Log in to your XNSPY account using login credentials sent to your email.
Select the No-Jailbreak version.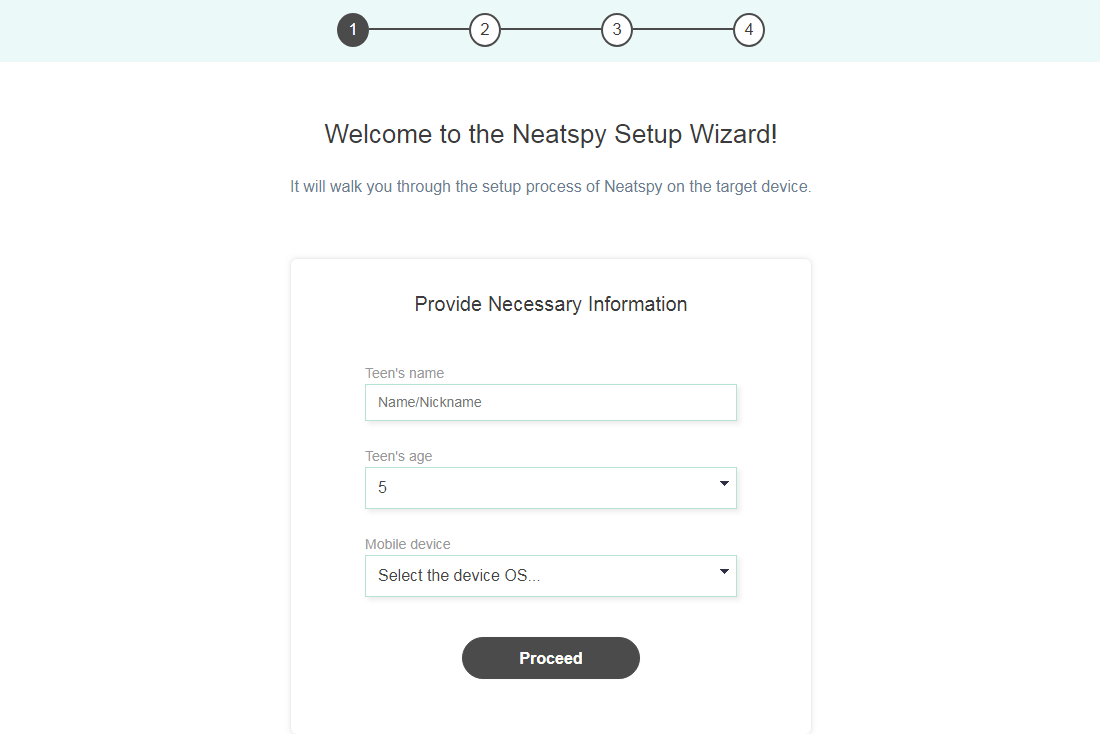 On the resulting page, click on 'iCloud' set up.
Enter the login credentials of the monitored iCloud.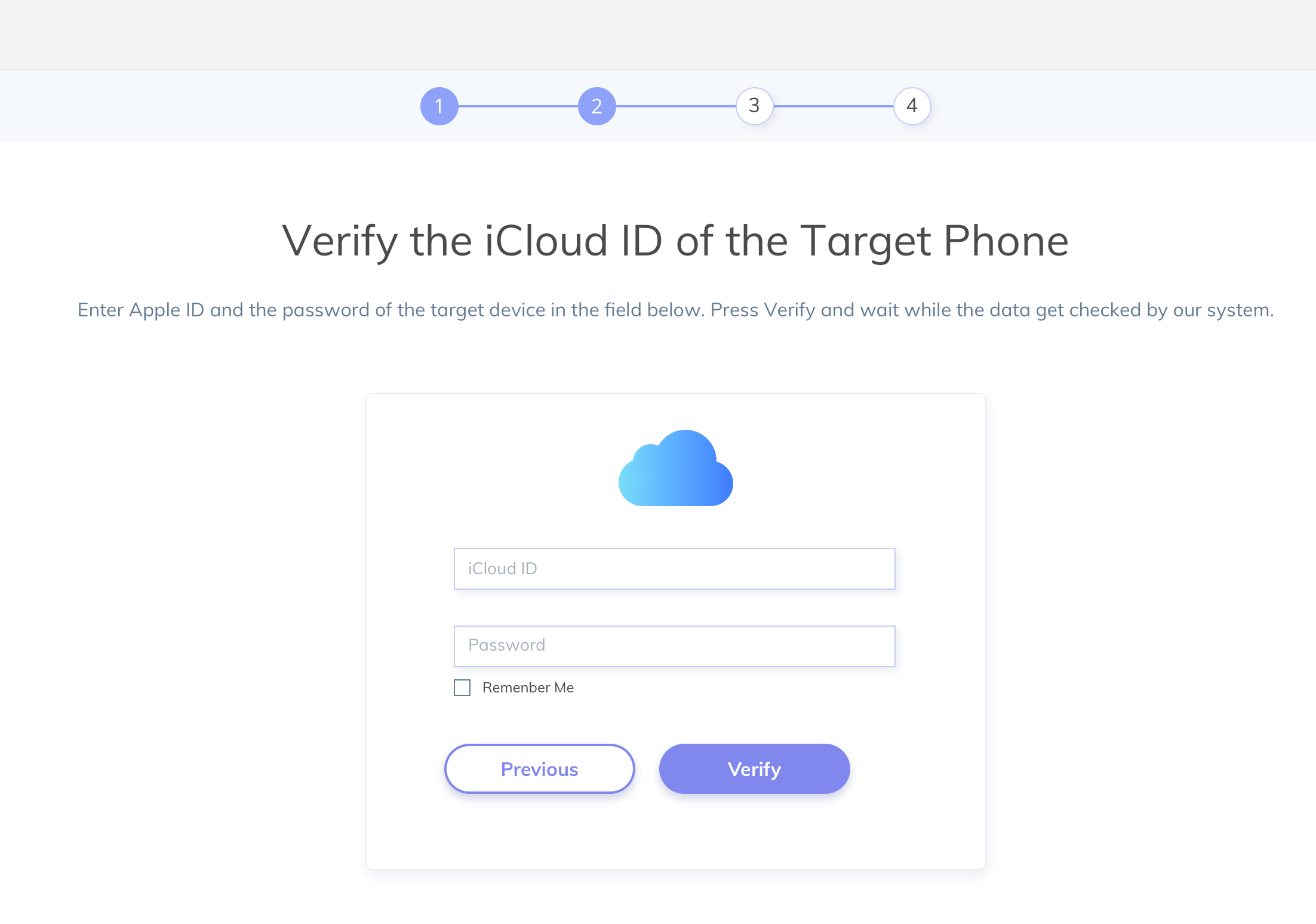 Note: For iCloud with 2-factor authentication, contact customer care to get the 2FA or google other ways to get the 2FA.
On the resulting page select the device to be monitored and click 'Finish'.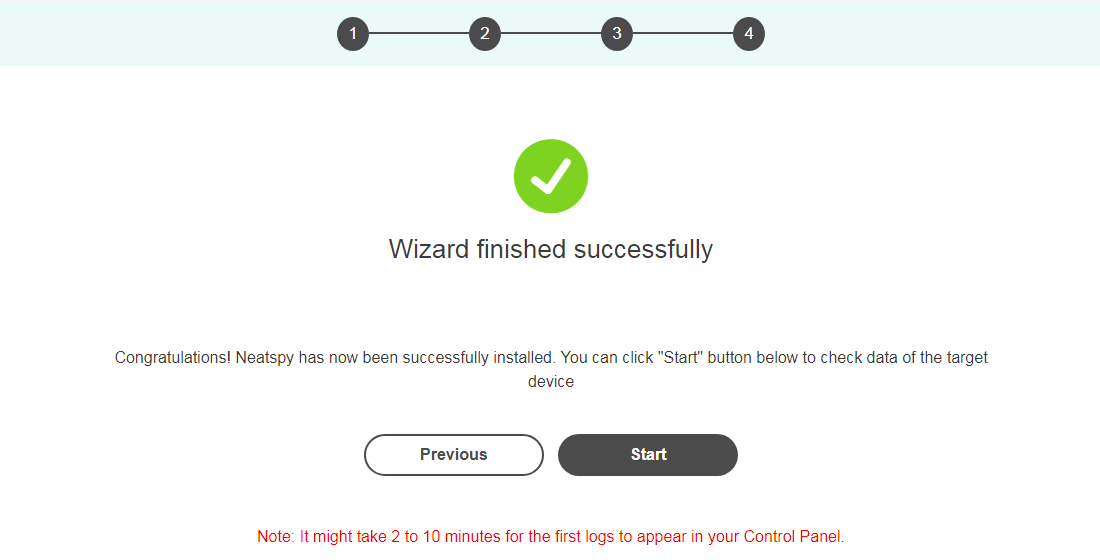 You can now easily monitor the phone from your XNSPY control panel.
Steps to install – With Jailbreak
Open Cydia application on your home screen.
Once Cydia is open, click on the 'Sources' tab then edit the source.
Select "Add" to add a URL source. Copy and paste the installation link sent to your email and wait for your device to verify it.
Once the source is verified, the application will be downloaded and updated on the device.
Click 'Return to Cydia'.
Select the MonitoringApp repo. Tap the System folder and follow the next steps to install the application.
Confirm the installation of XNSPY app and wait for the device to finish set up of the app.
Tap 'Restart Springboard' and installation is complete.
You can open the application on the home screen and input your XNSPY software activation key code.
The application is now successfully activated. XNSPY can now be used for all your monitoring needs.
Part 5: XNSPY Pricing
Pricing of the XNSPY software gives a binary option to the user between the basic and premium versions. The basic XNSPY version offers a limited amount of features at a lower cost while paying for the premium version unlocks all available features.
You can obtain the basic version for $49.99/month, $69.99/3 months or $99.99/year. The premium XNSPY version is available for $59.99/month, $99.99/3 months or $149.99/year. The subscription only allows you connection to one monitored device at a time.
XNSPY Alternatives
Conclusion
XNSPY features make it one of the best monitoring applications amongst its peers. The app is however costly with other monitoring apps selling at a much cheaper price. The high price should not distract you as it is a reflection of the quality and stealth you require to closely monitor your children, spouse or employee.