Telegram can be used by people to share secretive data with one another. People can try to share things with each other behind other peoples' backs on Telegram. The private chat feature that Telegram uses is particularly popular, what with it only temporarily saving the content that people are sending out to each other.
A Telegram hacker can help anyone to review what is happening on a mobile device that uses this program. With a Telegram hack tool, you can find information on what people are doing while this program.
But the options you have for a Telegram hack app can be complicated and tough to compare. Fortunately, there are several choices that are worthwhile. No matter what you choose, you will find something useful.
Be sure you look at each of these five programs though. They all offer free downloads, but they also cost extra to use after a period of time.
Part 1: Best Telegram Hacker App – Neatspy
Neatspy is another ideal option to review when finding something that you can use for hacking Telegram usage. Neatspy works with many of the same features it uses for monitoring WhatsApp. With Neatspy, you will get information on chats between individuals or groups through Telegram.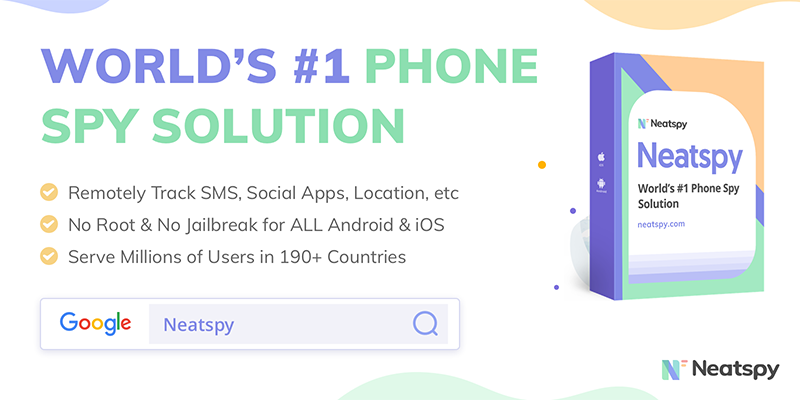 Most importantly, you do NOT need to root the target phone to hack the target phone's Telegram because of Neatspy's unique and advanced technology. Most other Instagram hacking tools can't reach this. They all require you to root the target device.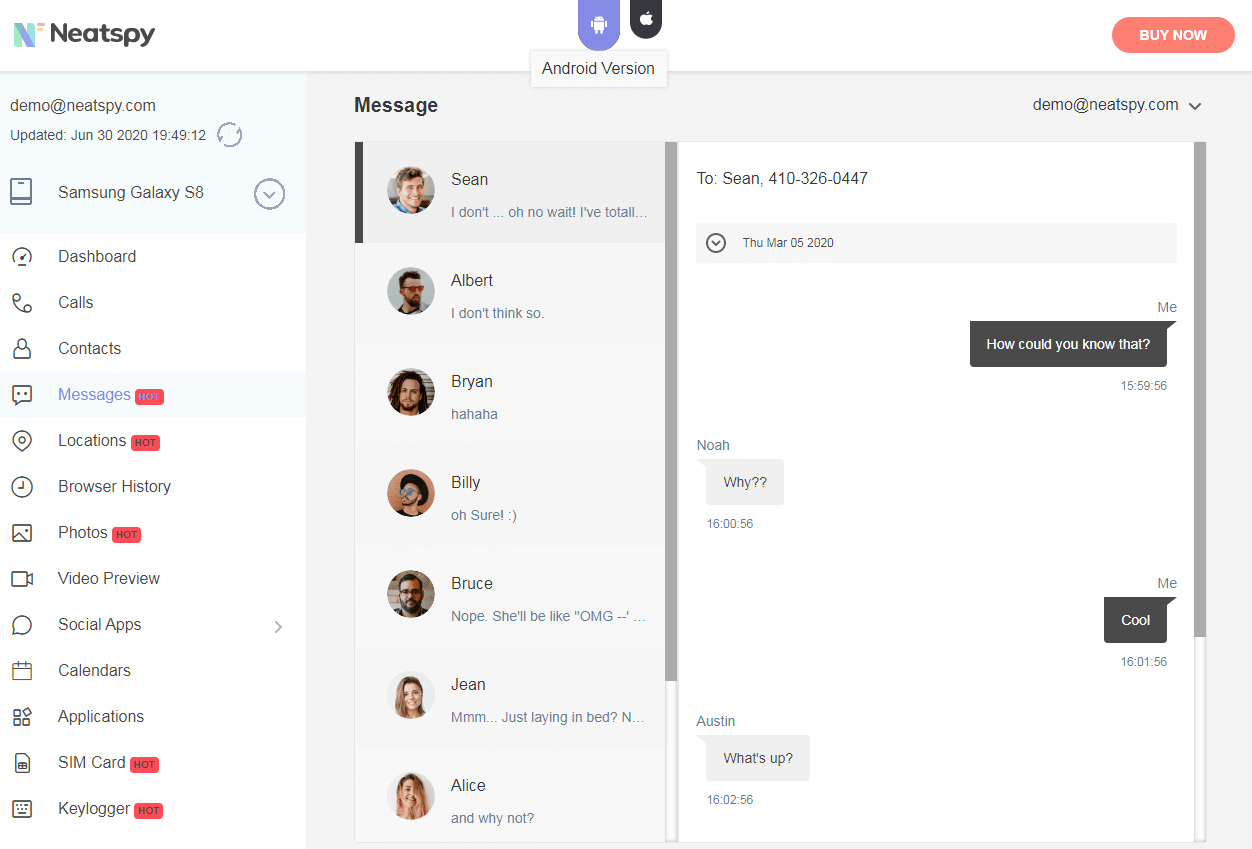 Details on when people made calls on Telegram are recorded on Neatspy. A time stamp is included alongside details on any account names or phone numbers that are linked to Neatspy at a time.
Any photos that are sent or received through Neatspy can also be recorded and listed on the app, thus giving you full details on how well the program is working.
Check Neatspy official website or live demo here >>
Part 2: Best Telegram Hacker App – mSpy
mSpy is the first Telegram hacker to look at. This app works on Android 4.0 or iOS 7 or greater programs, although a root or jailbreak is required.
Use the Telegram hacker on mSpy to identify the contacts one is using. Check on any texts or files that are switched from one party to another.
The secret chat feature on Telegram can also be hacked through mSpy. The program lets you review secret chats that people trigger on Telegram to try and keep themselves from being spotted.
Also Read: How to Hack a Twitter Account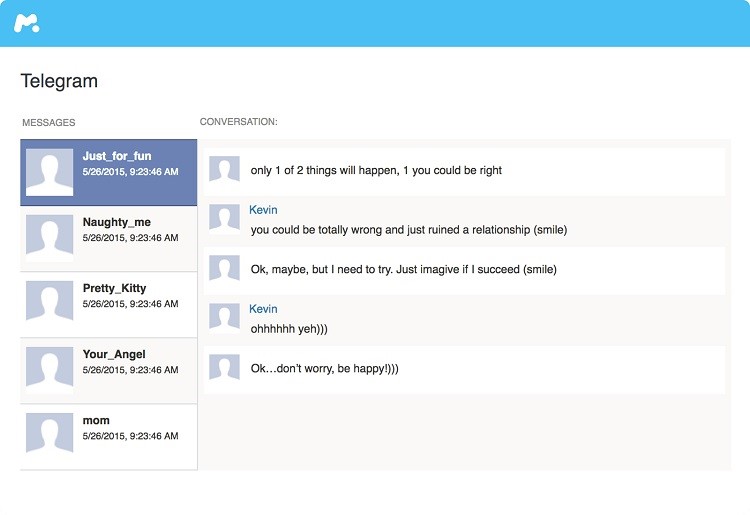 Part 3: Best Telegram Hacker App Download Free – Spyzie
Another choice you have for a Telegram hack app is Spyzie. This is an app that gives you details on everything people are doing with Telegram.
The Telegram monitoring features offered by Spyzie can be found on the Applications section of the program's main menu. Use this section to find information on how often people are using the app and who they are contacting with it. The simple design provides you with full information on the messages being sent and any multimedia files that are moving along.
Don't Miss: How to hack Snapchat
Part 4 – FlexiSPY
FlexiSPY is ideal for Telegram spying too. This is an app that works well with most mobile devices as it gives you full details on what's on a device.
FlexiSPY is a more detailed program that works for most of your Telegram monitoring needs. With FlexiSPY, you can get online to review how well data is being loaded and accessed at a time. The program focuses on private chats and includes full logs of everything that comes onto a Telegram account.
Part 5 – Hoverwatch
Hoverwatch is the last of the great Telegram hack tools for you to look for. Hoverwatch is popular for providing you with help for analyzing Telegram messages and for recording data taken from off of the app.
Hoverwatch is popular for how it offers a simple approach to monitoring outside apps on any mobile device you wish to analyze. The system has a streamlined layout and even has its own private keylogger feature. The system reviews details on any keys users enter while using Telegram. You can use this for monitoring any private chats one might be trying to carry out while on Telegram.
Don't Miss: How to hack Kik
An Added Note
No matter which of these Telegram hacker app you use for reviewing what is happening on this program, you have to look at whether these programs will work for the Telegram program you wish to analyze. Some groups only work with newer versions of Telegram.
FlexiSPY only works on version 3.17.1 or greater of Telegram. Therefore, the target device you want to monitor Telegram usage on now should be updated to include the newest version for your spying needs.
Each of these Telegram hacker apps are ones that are suitable for the needs you have when finding information on this app. The Telegram data you recover off of one of these hacker apps will help you see what is out there and how well it can be used for your needs. You must use these programs as you have a right to know when people are getting into certain issues.