Looking out for a Gmail hack? Gmail, the popular email service, is widely used around the world. No doubt, Gmail is a very secure service but it is possible to break into an account. You just need to use the right choice of apps.
In this article, we discuss how to hack a Gmail account. Read on to know some exciting and powerful tips and tricks!
Part 1: How to Hack Someone's Gmail Password
Parents might want to keep a tab on their kid's email account. This can be important to protect them from online threats. Similarly, employees might want to track corporate Gmail accounts of their employees. What is the right way to do this in the fastest possible way?
It is incredibly easy to hack Gmail but you will need need to understand the process first. There are several apps available but we highly recommend Neatspy. First and foremost, it is very secure and doesn't need any rooting or jailbreaking at all.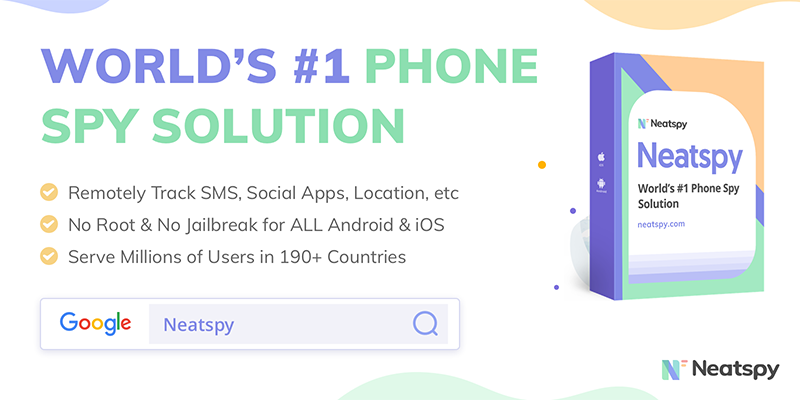 Let us know more about the Neatspy app and its features.
1.1 Neatspy App
Searching for an easy Gmail hack? Look no further than the Neatspy Android Keylogger. But what is it and how does it work? Let us know more about this aspect.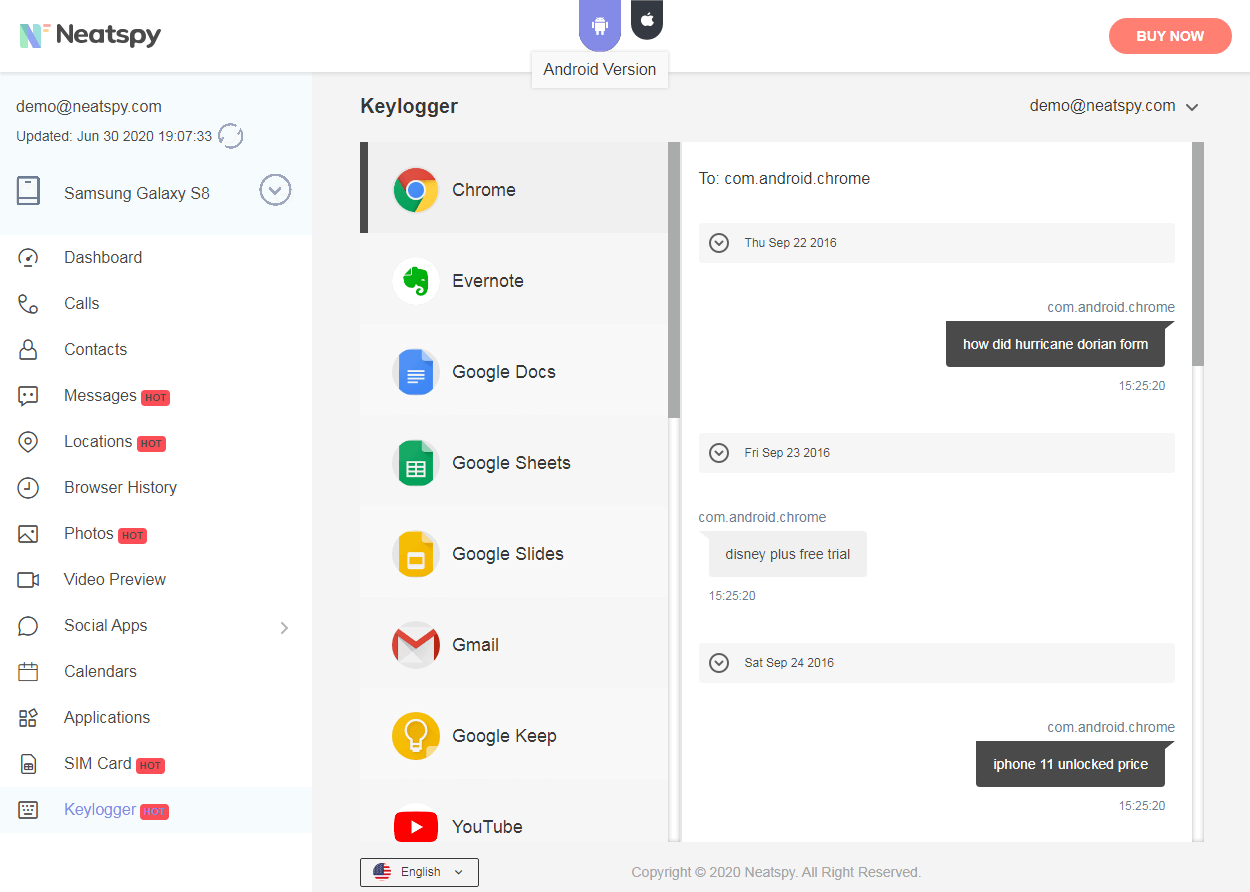 Neatspy is a well-known name in the field of phone monitoring. It is a reputed company that provides its services to millions of customers. The company has its presence in more than 190 countries across the globe.
The Neatspy app has been featured by prestigious media outlets as well. It is also easy to use and install.
1.2 Neatspy App Features For Use As Gmail Hack
1.3 How to install And Use Neatspy For Gmail Hack
Let us see the different steps involved in installing Neatspy and using it for hacking Gmail. We will examine the entire process one step at a time.
Step 1: Create an account on the Neatspy website. Select an email address and password to proceed.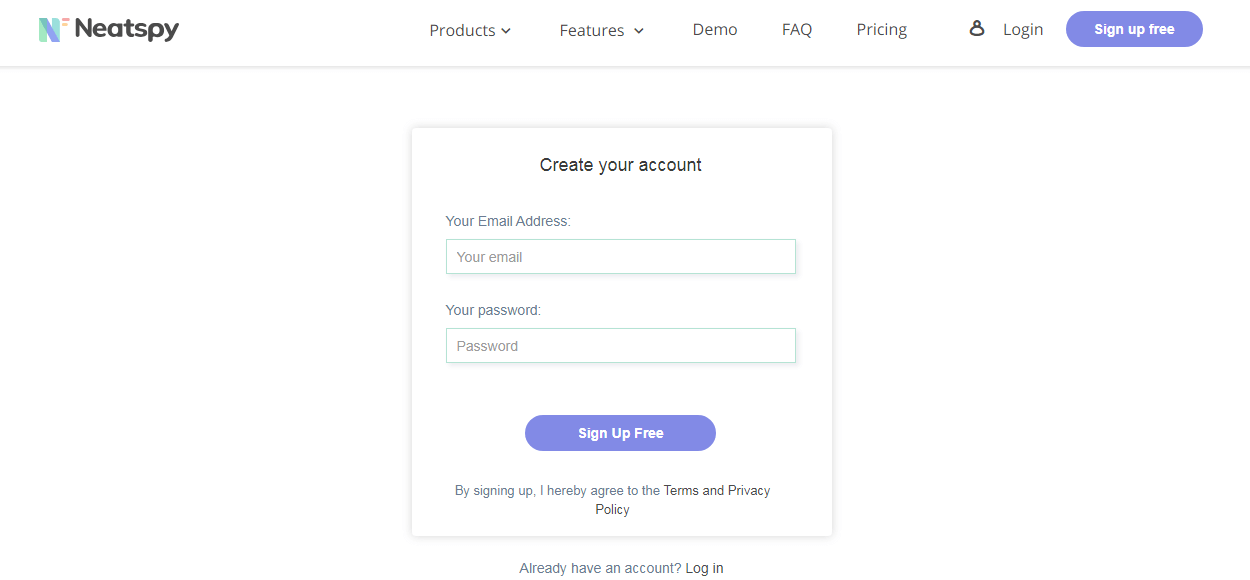 Step 2: There are two versions of the Neatspy app. If the target device runs Android, install the Android version.
For iOS devices, there is no need to install anything on the target device. You just need to obtain the iCloud account details. Everything else is done remotely.
The app will begin running once the iCloud verification is complete.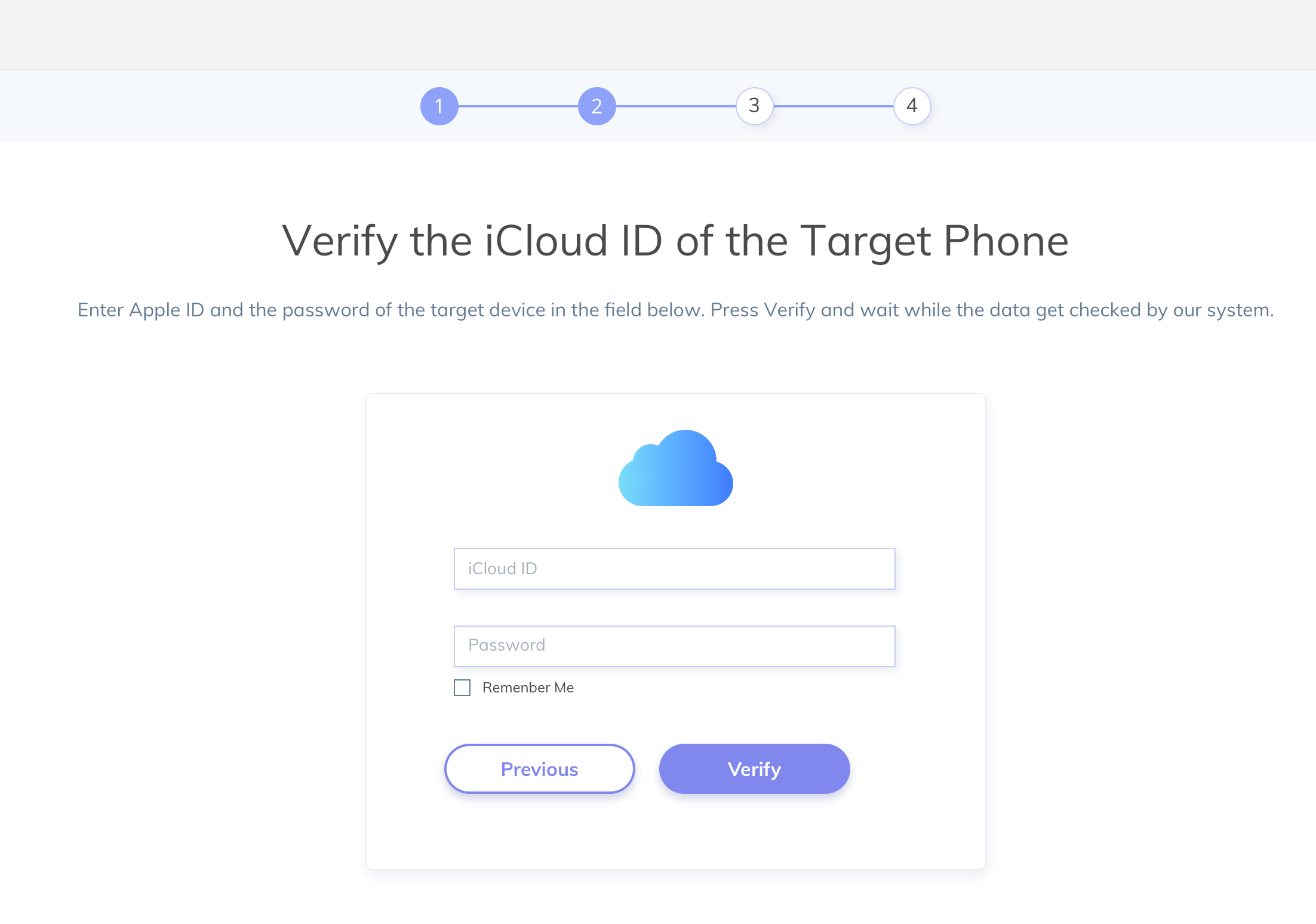 Step 3: Once the setup is complete, log in to your Control Panel. You will now see your dashboard with several options on the navigation bar.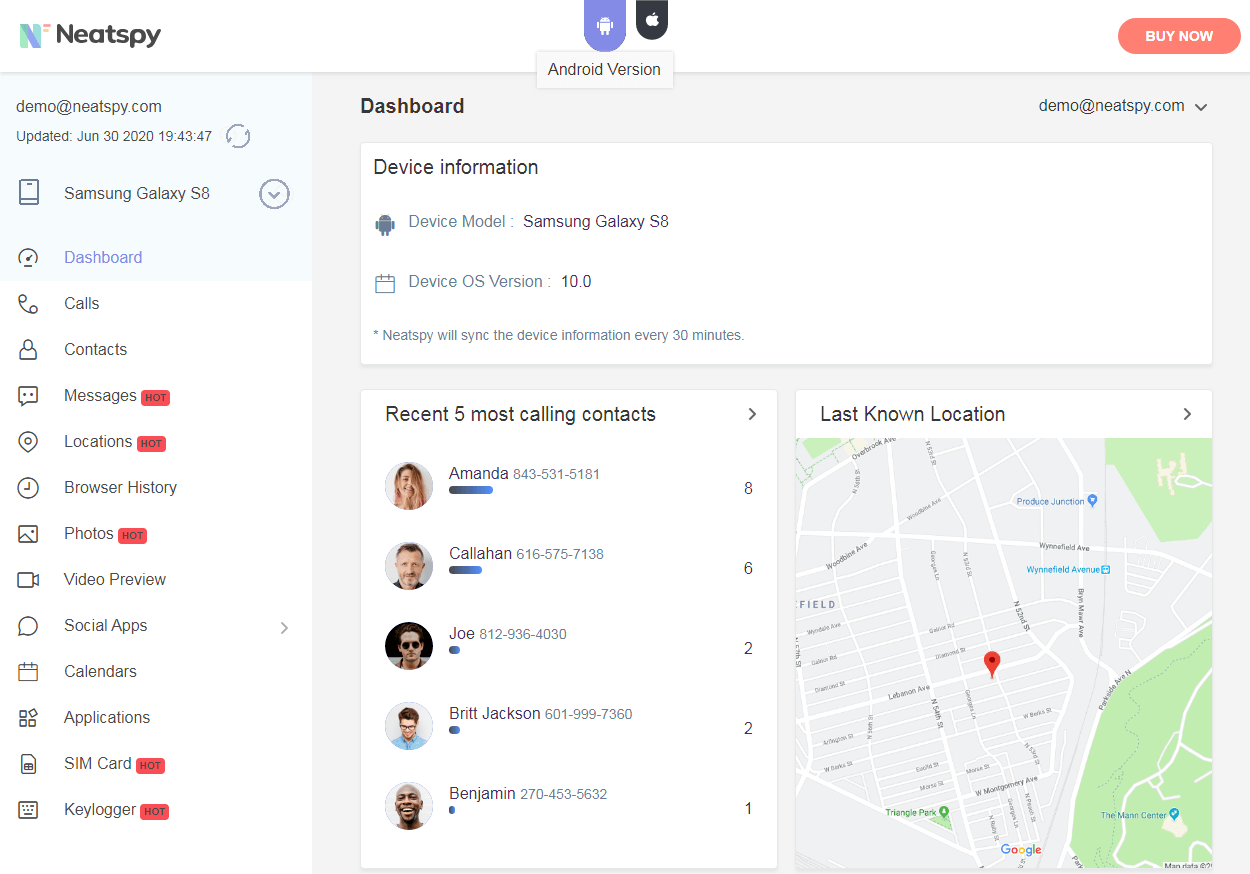 Step 4: Proceed to the 'keylogger' section on the dashboard. You should now be able to see all the captured information the user entered. This will include passwords of Gmail accounts the user signed into.
Step 5: Use the email address and password you obtained from the Android Keylogger. Log in to the Gmail account. Now view all incoming and outgoing messages. You can also check the information about the contacts the user is in touch. Also, check for any media files shared.
As you must have noted, there is no need to root the target Android phone. Similarly, there is no need for jailbreaking an iOS device. This is one of the most important features of Neatspy. You can see the live demo of Neatspy here.
Don't Miss: How to Hack Yahoo Mail Password Online
Part 2: How to Hack Gmail Account Password Online Free
If you're wondering how to hack a Gmail account, consider trying the Spyzie app too. Like Neatspy, this app is also affordable but does not have very strong reviews. Nevertheless, it is a powerful app for Gmail hack features.
Spyzie will allow you to hack the Gmail account password quickly. Let us see the Gmail hacking features of Spyzie and know more about the app.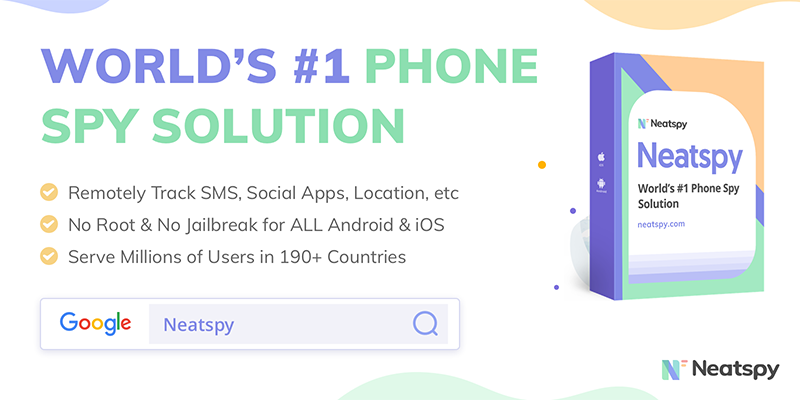 2.1 Spyzie App Features For Gmail Hack
Gmail monitoring: You can use Spyzie to keep a track of all incoming and outgoing emails. The app can track all Gmail and Outlook messages on the target device.
Metadata: In addition to the content of the messages, you can also view the associated metadata. This includes the timestamp and date as well as the emails of the senders and recipients.
Keylogger: Spyzie also possesses a powerful Keylogger that can capture the Gmail password. This is a great way to hack Gmail account password remotely.
Discreet operation: Spyzie works in a completely discreet manner. The icons of most spy apps have to be manually deleted. However, Spyzie automatically deletes its icon to leave no room for any human errors. No fear of forgetting to delete the icon after installation!
Monitoring on the move: Spyzie provides a mobile app for you to monitor the target remotely on the go. There is no need to have a computer to track all Gmail messages.
2.2 How to Use Spyzie to Hack Gmail
Let us discuss the steps involved in installing Spyzie and using it to hack Gmail.
Step 1: First, make an account on the Spyzie website. Sign up with an email address and choose a strong password.
Step 2: Provide information about the target device. Next, proceed to install the Spyzie app on the device. After installation, log in to your Spyzie account.
Step 3: You should now be able to see the Spyzie dashboard. Click on the 'E-mail' option on the left.
Step 4: You will now see all email messages on the target device including the data and time. You will also see any media files that were exchanged.
Step 5: Alternatively, click on the 'Keylogger' option on the left. You should now be able to see all passwords the user entered. Look for the Gmail account password. Once you obtain that, log in using the Gmail username and password.
Part 3: How to Get into Someones Gmail Without Password
If you want to get into a Gmail account without the password, there's a way for that too. Try using the FlexiSPY app which features a Gmail Password Cracker.
FlexiSPY has a dedicated email spy app too which will show all messages. This includes both incoming and outgoing emails. FlexiSPY thus follows a flexible approach when it comes to hacking a Gmail account.
3.1 FlexiSpy App Features For Gmail Hack
Password cracking: FlexiSPY can capture Gmail and other email accounts' usernames and passwords. It also shows the time when the password was last logged. Once you have the password, you can log right into the Gmail account of the target.
Email Spy App: You do not even need to know the Gmail account password with FlexiSPY. The dedicated email spy app in FlexiSPY shows all incoming and outgoing email messages in the dashboard.
Download & track emails: It is also possible to download email messages. You can save them for later. Further, you can also track contacts.
It can be slightly complex to use Gmail password cracker on FlexiSPY. The target device must be rooted if it runs Android.
You can read our FlexiSPY review here and also check out the FlexiSPY live demo.
Part 4: Using A Gmail Password Finder
There are certain dedicated software and apps which are called Gmail Password Finders. You can also use such software as a Gmail hack.
Such apps need to be installed on your computer first. Once this is done, you can choose the type of email account (Gmail, Yahoo, Outlook, etc). Enter the Gmail address and the software will try to decipher the password.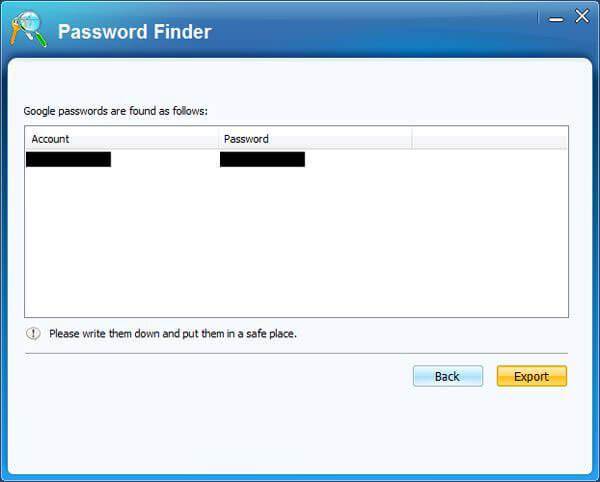 However, many such apps can be malicious themselves. This means they can compromise the security of your own computer. Be careful while using any such app.
Part 5: How to Log into Someone's Gmail Account Without Them Knowing
Wondering how to hack someone's email? It is easy enough really. There are a number of different techniques that can be used. The key here is to work in such a manner that is as discreet as possible. After all, you do not want your hacking attempts to be discovered!
Browser Password Manager: Popular browsers such as Chrome and Firefox are often used to store passwords. It is easy to hack passwords stored in the browser. Select the 'Saved Passwords' option and you will find the passwords of all email accounts.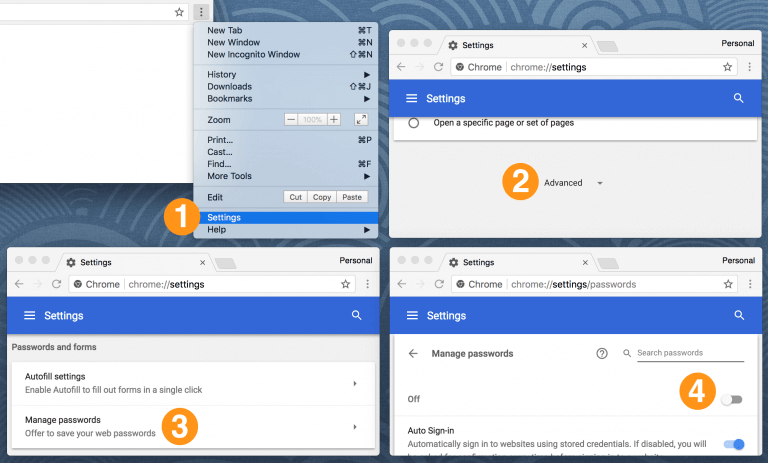 Social engineering: This method works because most people keep very simple passwords. Try the names of their pets and you might succeed! Think about other aspects of their lives. Make combinations with the year of birth, their family name, etc.
Password grabbing: This technique involves some technical skills. You need to hack another website of which the target is a member. Access its password database and you might be able to extract the Gmail account details as well.
Trojan horses: Trojan horses are specialized computer programs. They are usually sent across as email attachments. Once downloaded, they will log everything the user types and send it back to the programmer. They could be used to hack Gmail accounts as well.
Conclusion
There are several ways to implement a Gmail hack. The easiest possible method is to use the Neatspy app. It is simple to use, secure, and very reliable. You can capture the Gmail password of the target and access the account in minutes.
What's more, there is no requirement of jailbreaking or rooting the device. Uninstallation is super easy too. In a nutshell, Neatspy is the way to go for those wondering how to hack a Gmail account.