Instagram is very easy for people to abuse. Some users might use Instagram to send inappropriate messages to others. In other cases, it might be used by kids for bullying purposes.
Instagram can be monitored remotely through a program like Neatspy. Don't like other spy/hacking apps, Neatspy does NOT reuquire you to root the target phone at all!
Part 1: How to Hack Instagram Account on Android
The process to hack an Instagram account on Android is not as complicated as you might assume it could be. Today you can use one of many Instagram hacking apps to help you get onto an Instagram account.
The first option to see is Neatspy, one of the top choices on the Android market.
Neatspy is a program that lets you review what is happening on one's Instagram account. You can use this on any Android 4.0 or greater device.
You can use Neatspy on a non-rooted Android device to get information on one's phone calls, user contacts, social apps messages, GPS info, keylogging data and much more basic default data on the user's phone.
1.1 What Neatspy Offers
The features you will get out of Neatspy for your Instagram monitoring needs include the following: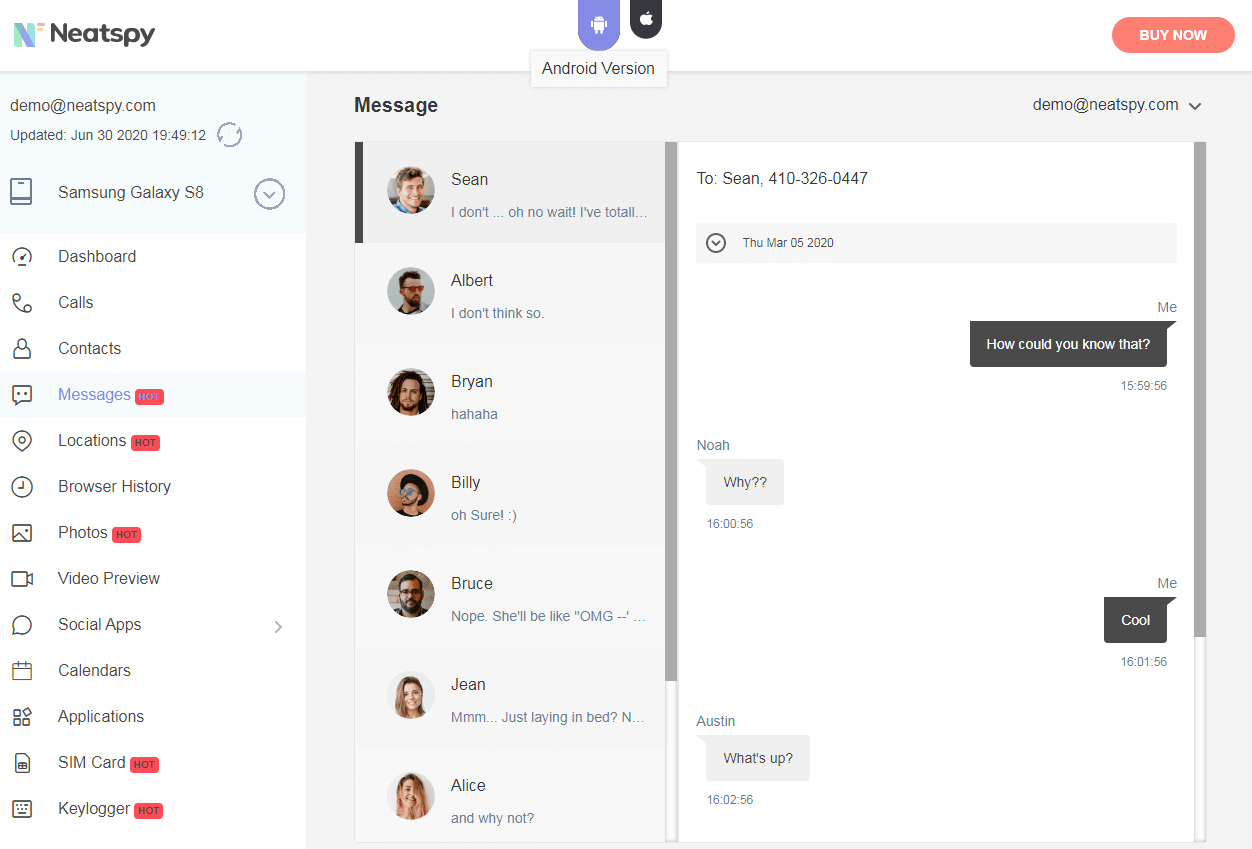 Review the messages someone sends and receives through Neatspy.
Check on the links that a person has posted through Instagram. These include links that were produced through direct messages on the program.
See the multimedia files that are being sent and received through an Instagram account.
The support offered by Neatspy provides you with access to everything coming off of Instagram. Whether it entails certain messages or specific photos, you will get details on everything that works with Instagram thanks to what Neatspy will report.
1.2 Neatspy's Keylogger Features
A keylogger is also included with Neatspy. With this, you will get information on all the keystrokes that a person is using while on one's Instagram account.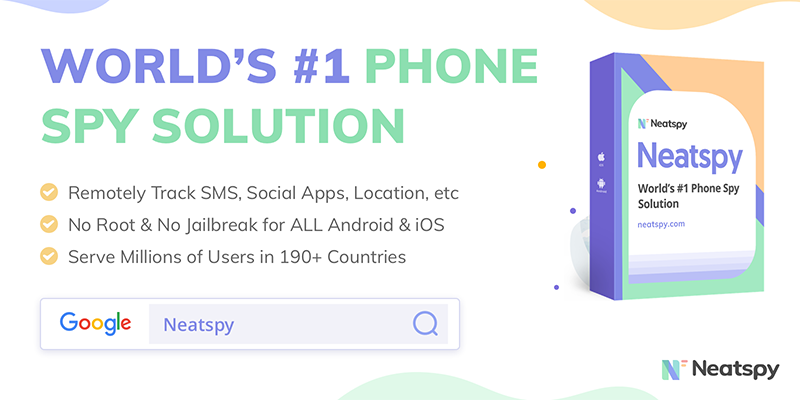 This ensures you get all the details you need on what someone is doing in real time. You do not have to root a device to access this feature. Check Neatspy Android Keylogger here >>
1.3 How to Hack Someone's Account Through the Neatspy Keylogger
You can use Neatspy to review a person's Instagram functions. It is also easy to utilize the keylogger feature to review what a person is writing while on Instagram, including the Instagram password.
To use the keylogger feature, you don't need to root. You just have to use these steps:
Step 1: Sign up for an account with Neatspy at the start.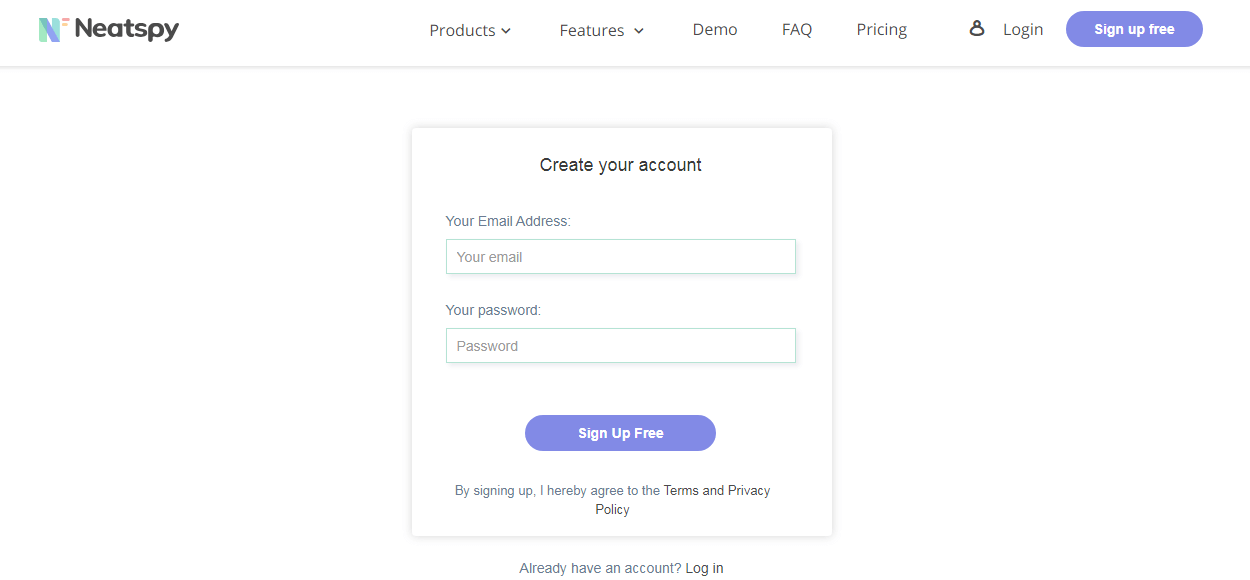 Step 2: Download Neatspy onto the target Android 4.0 device. You do NOT need to root the device to ensure that Neatspy will work accordingly with Instagram purposes in mind.
Step 3: Log onto your Neatspy control panel to review what is happening with one's Instagram usage. The Wi-Fi information sent between the phone and your Neatspy account will help you keep tabs on what someone is doing with an Instagram account.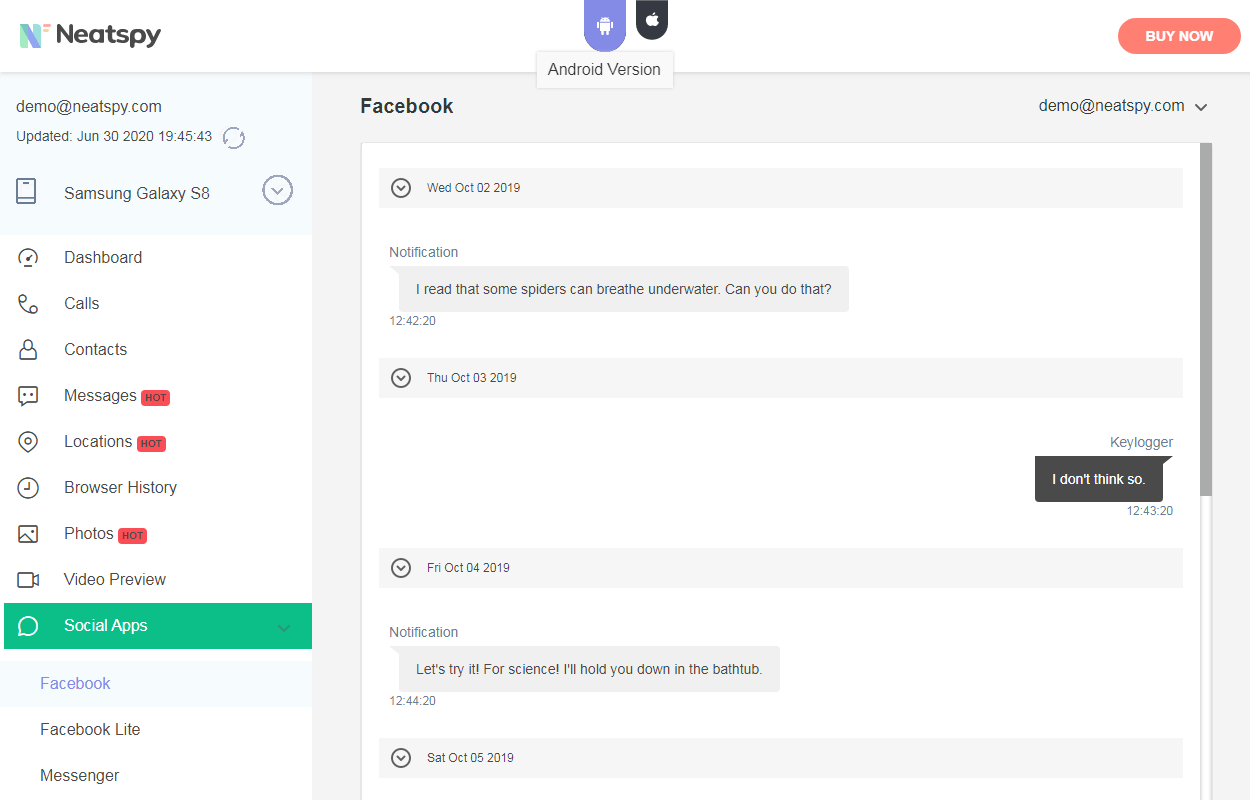 This process works effortlessly to help you get onto a person's Instagram page. Be sure you look at the live demo.
Also Read: How to Hack Someone's Instagram Without Their Password No Survey
Part 2: How to Hack Someone's Instagram Account on Android via Hoverwatch
Another choice you need to look at entails Hoverwatch. This is another program that lets you hack Instagram.
What Hoverwatch Offers
Hoverwatch is a good choice for how it provides you with a setup for monitoring Instagram functions. The app looks at what comes onto the phone and will record data on any photos that are recorded, media files shared and messages sent. Details on the accounts that someone is sending data to are also covered.
The information recorded by Hoverwatch is thorough and will ensure you have a clear idea of what is going on with an account.
Keylogger Features of Hoverwatch
The keylogger support offered by Hoverwatch is vital to making it work as well. The keylogger works in that you will get details on everything someone enters into the mobile device.
The information recorded by Hoverwatch ensures you have more of an idea of what someone is trying to enter in.
This works well in cases where someone is trying to send messages on Instagram that are just going to be deleted a few moments after they are sent. Getting all this information off of Hoverwatch is vital for when you need to see what someone is doing.
How to Use Hoverwatch
The process for using Hoverwatch is easy to handle:
Sign up for using a free account.
Download the program from Hoverwatch onto your targeted device.
Start reviewing the content that Hoverwatch finds.
Don't forget that Hoverwatch works on most Android models on the market. This works on Android 3.0 or greater devices, but the functionality and ease of use might be better if you use Hoverwatch on a newer Android operating system version.
You should still not struggle with getting Instagram data on your device when you use Hoverwatch to see what someone is doing on a device.
Conclusion
Whether you plan on using Neatspy or Hoverwatch, you will find that the plans for how to hack Instagram account on Android are not all that hard to follow.
Check out the websites of either of these two programs to see what you can get from them and how well they will work for most of your Instagram monitoring needs.