"My son is always talking to people on Snapchat and he never talks to us anymore! I need to find out what he does in Snapchat all day. Can someone please tell me how to hack someone's Snapchat!"
Is this a concern that you're familiar with? It doesn't have to be your son. It could be your daughter or even your spouse! Snapchat has quickly become one of the most popular social media apps in the market.
Furthermore, the fact that you can send quick videos and pictures that get deleted soon also makes it the favored app for sexting purposes. Sexting over Snapchat is a particularly popular activity amongst teenagers. This also makes Snapchat a fertile ground for sexual predators and for catfishing.
If you want to save your children or their innocence, you need to monitor their Snapchat activities. There are a lot of services out there that promise to hack a Snapchat account.
However, some of them are risky because they're not discreet enough and you could get caught, and some are just there to spread malware.
To prevent you from making those mistakes, we've written this article. In this article, we'll show you how to hack someone's Snapchat account and password online.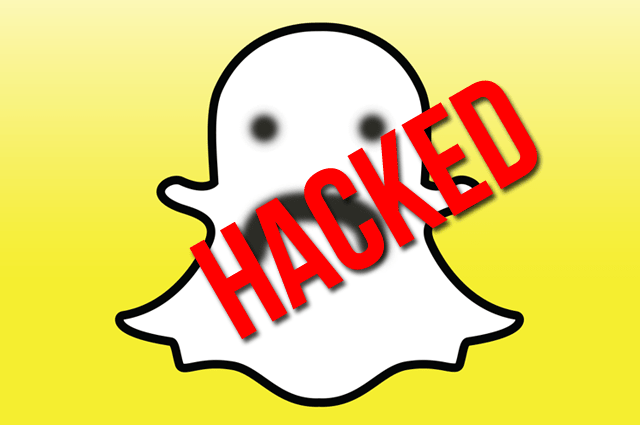 Part 1: How to Hack Someone's Snapchat Account and Password
Neatspy is the best Snapchat hack app in the market. Not only is it extremely reliable and trustworthy, it's also highly productive.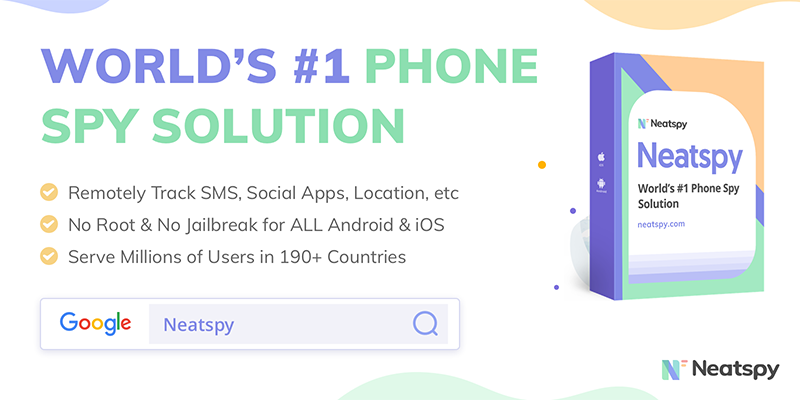 Neatspy comes with a feature called Keylogging with which you can essentially hijack the target user's Snapchat account. Keylogging is a feature that gives you access to a log full of all the keystrokes made by the target user. If you go through the entire log, you can hack Snapchat password.
Once you have the target user's Snapchat password, you can use that to access their profile directly. This will give you access to all of their contacts, their private messages, videos sent and received, etc. You can even block accounts with it!
Why you should use Neatspy:
It's entirely legal to use, as long as you're using it to hack the Snapchat account of a minor who is under your legal guardianship. It's also allowed if you're using it to hack the Snapchat accounts of employees on a company given phone. However, everything else is a grey area so proceed with care.
The app's icon can be deleted from the phone after installation. Furthermore, it works silently and doesn't consume a lot of battery. As such, it's completely discreet.
You can also try out a free live Demo.
How to hack someone's Snapchat via Neatspy Keylogger?
It's extremely easy to hack Snapchat account with Neatspy. Just follow these steps:
Step 1: Create a Neatspy account.
Signup box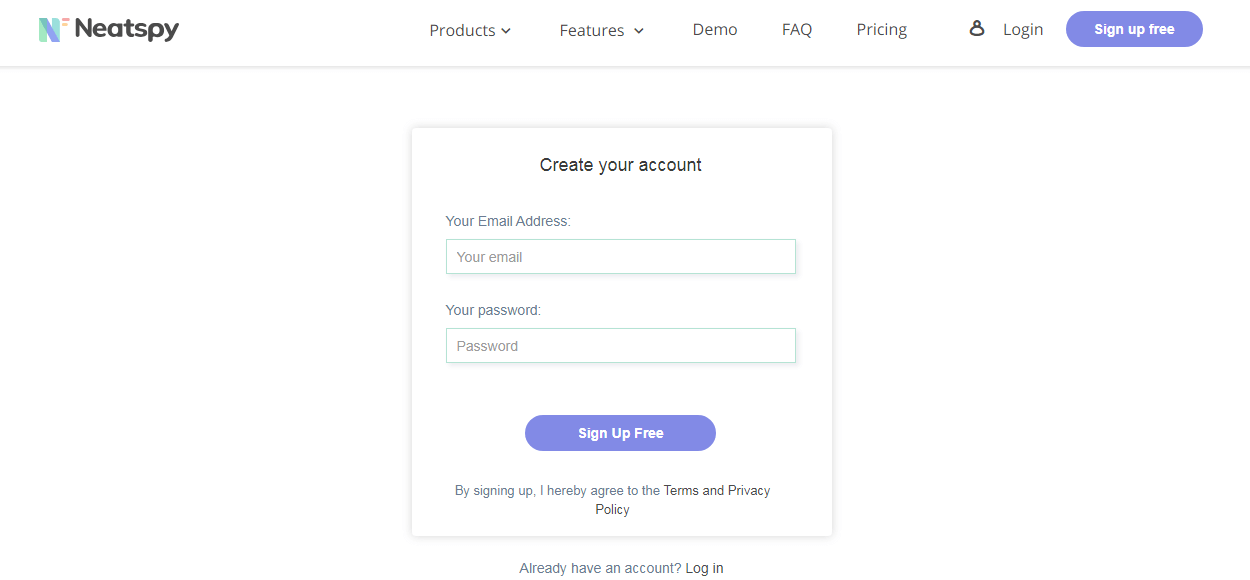 Step 2: Gain access to the target phone. Jailbreak or root it and then install the Neatspy app.
Step 3: Delete the Neatspy icon.
Step 4: Go to the Neatspy dashboard. From the left-hand panel, select the 'Keylogger' option and start tracking all the target user's keystrokes to hack Snapchat password and account.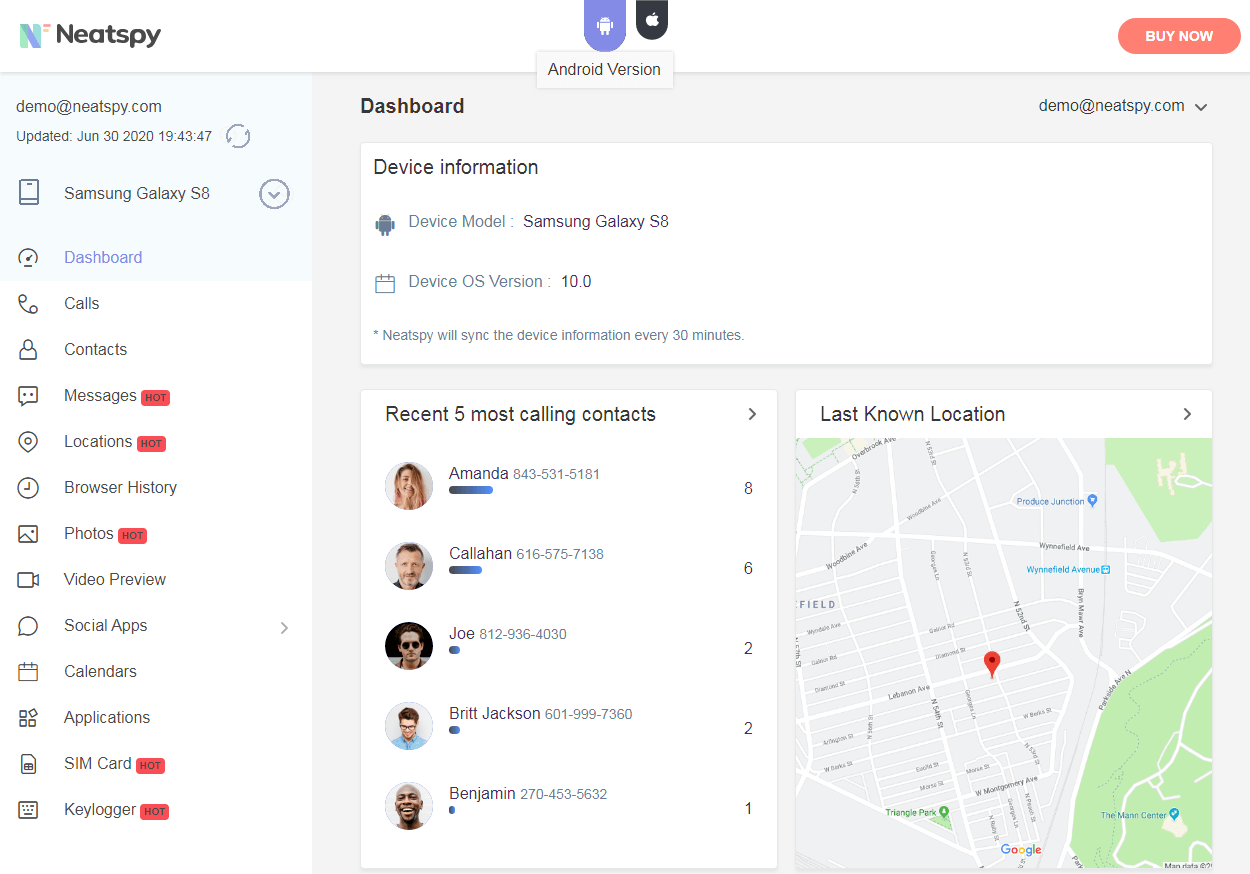 Also Read: How to Hack Instagram Account on Android
Part 2: How to Hack Someone's Snapchat Messages Without Them Knowing
The previous method, i.e., hacking Snapchat password and account via Neatspy Android Keylogger is pretty awesome. It's the best way of gaining complete control of the target user's Snapchat account. However, there are certain drawbacks of using the
Keylogger feature:
You can only hack Snapchat password when the user enters the password in their phone. However, most social media apps keep you logged into the app. As such, there won't be any need for them to enter their Snapchat username or password until they get logged out. As such, you might be waiting a long time to be able to access their password.
If you gain access to the user's Snapchat, you have to be very careful. If you do anything at all, even something small, you could get caught. That's because the target user will find out someone else is using their Snapchat account, which might warm them that they've been hacked.
Now how do you remedy these problems?
Lucky for you, Neatspy is a versatile Snapchat hack app. As such, it has another method by which you can hack Snapchat account.
You can also hack someone's Snapchat messages without them knowing using the Snapchat Spy Feature. This method is entirely discreet and it will give you access to the following information:
You can review all photos and videos exchanged on Snapchat.
Read all Snapchat text messages, even after they've been deleted by the target user.
Get all of the target user's contacts' details.
Check time stamps for all their messages.
These features aren't as exhaustive as if you use Keylogger. However, it's a lot safer because you can't leave a footprint. And it's a lot more assured because you don't have to wait around for the user to enter the Snapchat password. You can simply hack Snapchat directly.
You may like: How to Hack Someone's Kik Without Them Knowing
How to hack someone's Snapchat Account via Neatspy Snapchat Spy Feature?
Create an account and install the Neatspy app into the target phone. This part remains the same as the process for the Keylogger.
Go to the Neatspy dashboard. From the left-hand panel, go to Social Apps > Snapchat. Now you'll have complete access to all of the messages being sent and received over Snapchat.

Sign up for Neatspy for free or check the live demo here >>
Signup box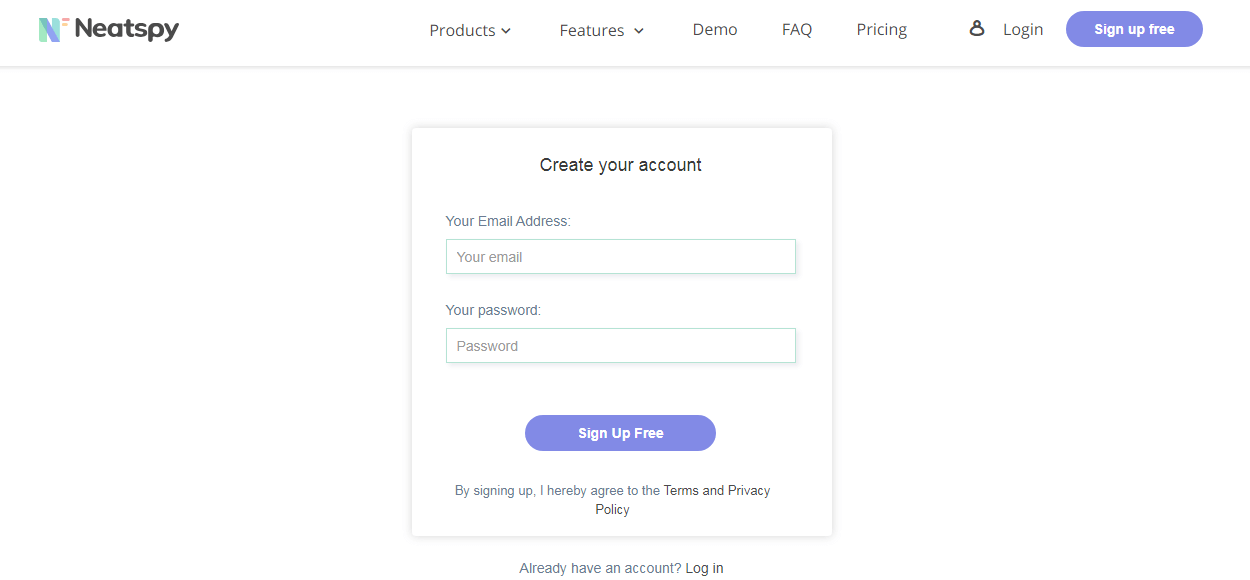 Conclusion
So now you know how to hack someone's Snapchat account and password online. I've only recommended Neatspy as it's the most reliable app in the market. And reliability is important when you're hacking someone's account. With Neatspy, you can hack someone's Snapchat account either through the Keylogger feature or directly through the Snapchat Spy feature.
Whichever method you decide to use, I hope it works out for you, and do comment about it down below!
Don't Miss: How to Hack Someone's Telegram Account and Password
References: