One of the biggest questions guys have surrounding their girlfriends involves what those ladies might be doing behind their backs. A man might say, "My girlfriend is very secretive. I wish there was a way to hack my girlfriend's phone to see text messages that I could use so I could get all those answers I want."
Well, the good news is that it is possible for you to see what your girlfriend is doing on her mobile device. Whether it is an iOS or Android phone, you can get information on what she is texting and to whom she is texting to.
Details on what she is receiving can also be found through a hacking app. You don't even have to get her phone rooted or jailbroken for you to find out what she is doing when getting and sending messages.
With an appropriate program, you can get information on what your girlfriend is doing with her phone. You can see how she is sending certain messages to people of interest. You might just find that she is simply sending messages to her other lady friends.
But at the same time, she might be saying surprising things about you from behind your back. Even worse, she might be cheating on you from behind your back.
Having an app that lets you read your girlfriend's text messages can make a real difference. Today you can use Neatspy as one particular app that helps you to see what she is doing at a given time.
Part 1: How to Hack My Girlfriend's Phone to See Text Messages
The key part to hack your girlfriend's phone entails finding a program that is suitable for the needs you hold. Neatspy is one program that is worth exploring. This program is available for iOS and Android use.
But the important thing about Neatspy is that it is an easy to use program that is trusted by people in dozens of countries around the world.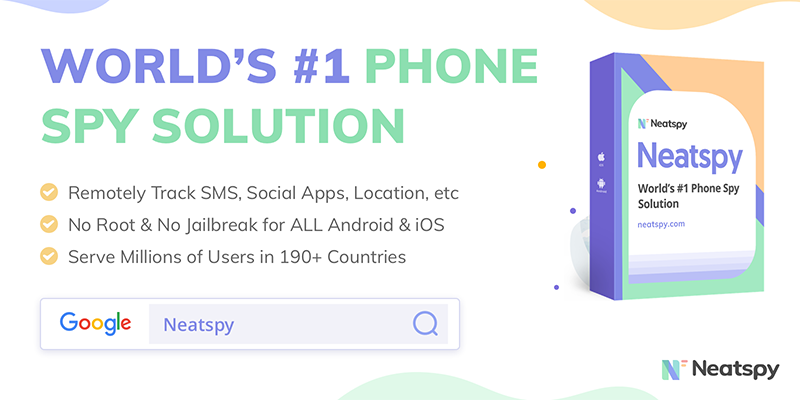 1.1 What is Neatspy and what makes it stand out?
Neatspy is one of the top remote monitoring apps you can use today. This program works on Android 4.0 or iOS 10.0.0 or greater phones.
The features that Neatspy offers includes support for monitoring her contacts, messages, locations, web browser history, phone calls, social apps and more.
Most importantly, you can see the target phone's third-party social apps' messaging WITHOUT ROOTING due to Neatspy's advanced and unique technology!
If your girlfriend's phone is an iPhone, you also do NOT need to jailbreak her device or installing any software.
To see how Neatspy works, you can check its Free Live Demo Here >>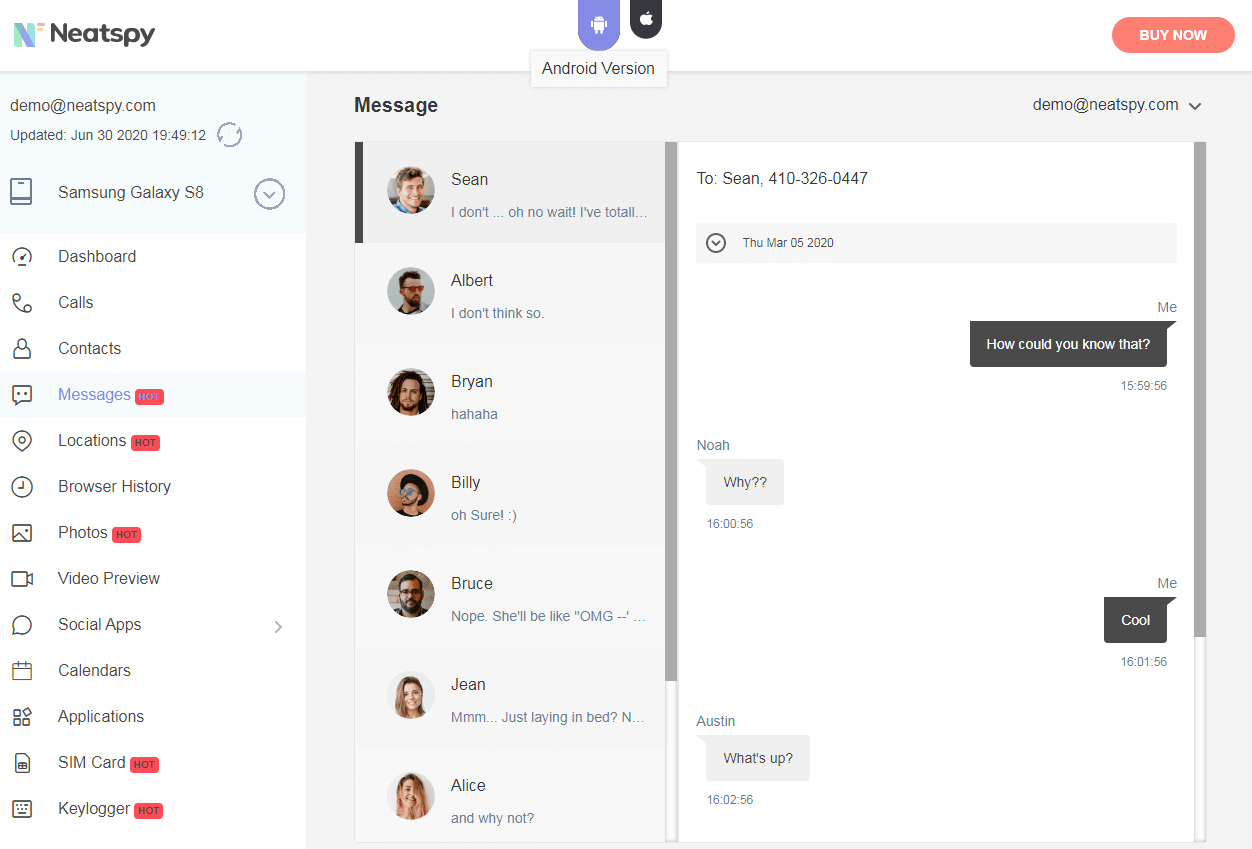 1.2 How to check my girlfriend's text messages for free (for Android)
The steps for hacking your girlfriend's phone will vary based on the operating system you want to reach. You would need to get physical access to an Android device, but there is a chance you might not need to get access to an iOS device provided you have details on its cloud account login data.
Start by looking at how Neatspy can be used on your girlfriend's phone for a hack my girlfriend's phone process:
Step 1: Sign up free to use Neatspy.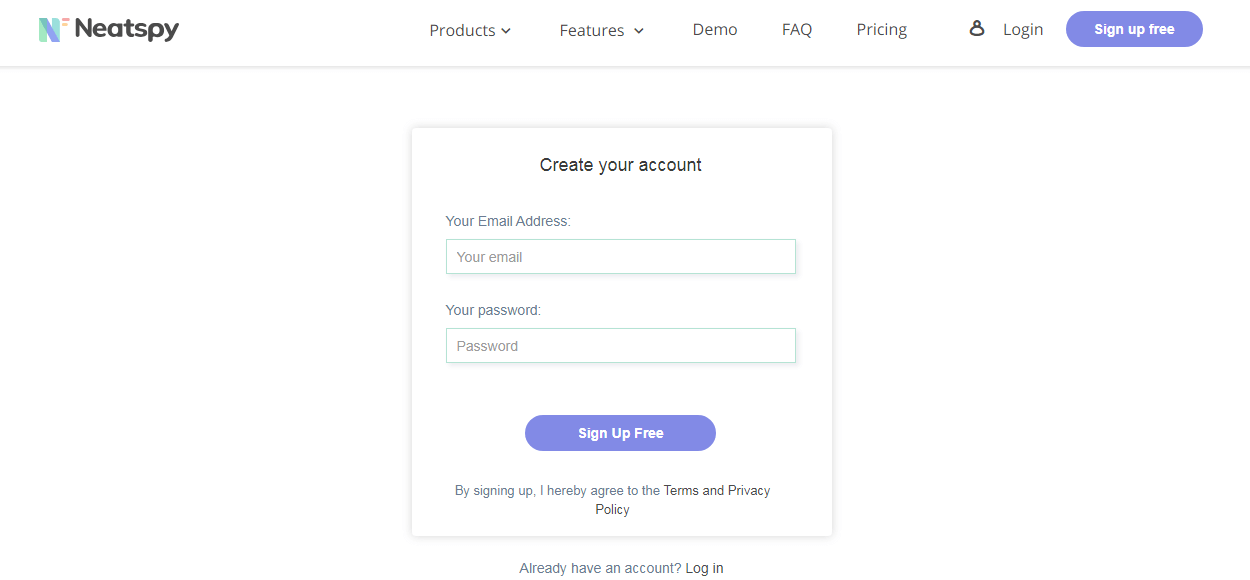 Step 2: Select the Android option for the device you will install it onto.
Step 3: Use your girlfriend's phone by adding the appropriate URL into a web browser. This leads you to a screen where you will download and install Neatspy onto her phone. The links that lead to the program will be deleted after Neatspy has finished installing.
Step 4: Go to your control panel and review the details on her phone.
Alsor Read: How to Hack iPhone Messages
1.3 How can I read my girlfriend's text messages without her phone (for iPhone)
Yes, you can see your girlfriend's messages even without touching it. But this is for iOS target device. If the target device runs Android, then you have to physically access the phone and install an app.
The process for monitoring an iOS phone is slightly different. This is thanks to how you have the option to use an iCloud account for getting Neatspy to work on such a phone. You would not have to get access to her phone to track it with Neatspy provided you have access to the iCloud account.
Step 1: Sign up free.
Step 2: You can choose to either select the iOS URL for installation or to use the iCloud system. The URL would be used in the event you do not know the phone's iCloud username and password.
If you do have that information available, you can use the iCloud username and password data for that phone.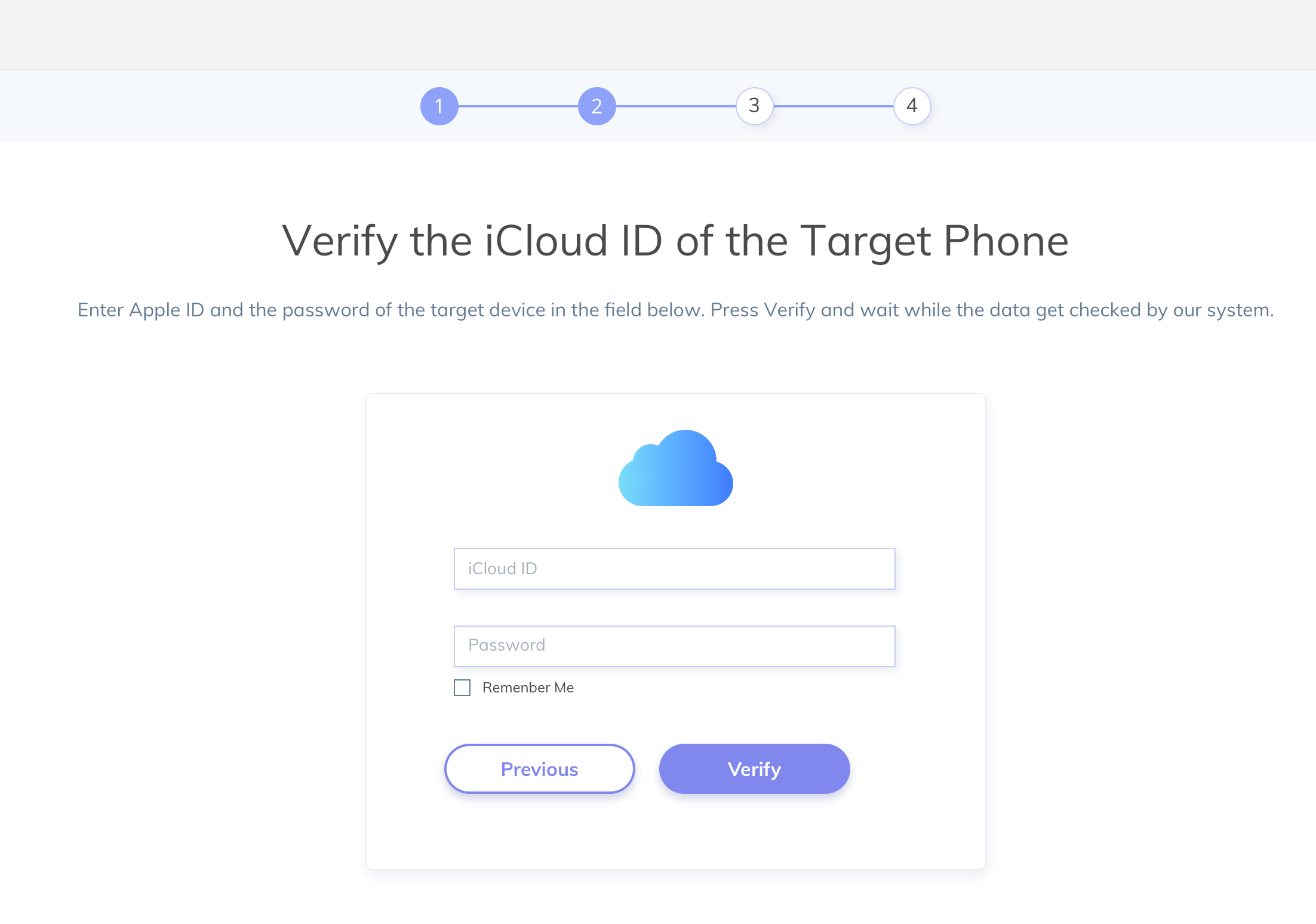 Step 3: You can then review the phone from your Neatspy account.
The process works well and effortlessly, but be advised that you must have the proper iCloud login information if you wish to use Neatspy on an iOS device that you do not have physical access to.
Also Read: How to Hack Someone's Text Messages Without Having Their Phone
Frequently Asked Questions
Do I Need to Root or Jailbreak the Target Phone?
The best news about using Neatspy to track your girlfriend phone is that you do NOT have to root or jailbreak a target device to read someone's messages.
You can review social apps' chat messages on your target phone even when you have not rooted or jailbroken a device. You can also get access to the iMessages chats on an iOS device.
Is Neatspy Invisible?
Neatspy is a fully invisible program that lets you review what someone is doing on a mobile device in real time and with ease. It will install onto your girlfriend's phone and will not slow that device down. The icon that leads to the program will delete itself after installation too.
Check out what Neatspy offers if you need help to hack your girlfriend's phone to see text messages plan. The program offers a simple approach to managing content and does not take much time to use.
Best of all, you can check out a live demo to see what makes Neatspy so vital for reviewing your girlfriend's messages. The simple design of the program makes it an indispensable choice for you to have for reviewing what she is doing.
References: