Since you're reading this article, it's fair to assume you're looking for hacking apps for iPhone. There are a number of reasons you could be looking for iPhone hacking tools.
You could be a concerned parent who wants to monitor their child and find out what they're doing. You might be suspicious of your spouse, so you want to know how to hack apps on iPhone. Or maybe you're an employer trying to keep a tight check on your employees.
Whatever your reason for hacking, you surely have a great need for secrecy. That's why you should be on the lookout for iPhone hacking tools that are well-reviewed and reliable. There are a lot of scam apps in the market. Some of them aren't discrete enough. And some carry malicious malware that can corrupt your computer.
To help you avoid common errors, we've written this article for the top 10 best hacking apps for iPhone. Read on to find out how to hack apps on iPhone safely and efficiently.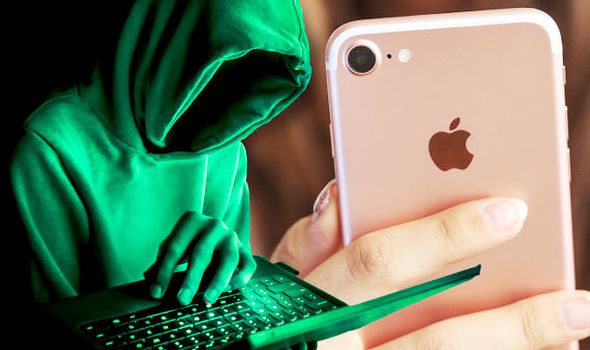 Part 1: #1 Best Hacking App for iPhone – Neatspy
Neatspy is the best hacking apps for iPhone. It's a completely legit software that can hack an iPhone, and it's used by millions of users in over 190 countries around the world.
As such, Neatspy is the most trustworthy iPhone hacking tool in the market. Neatspy also comes with a no-jailbreak function. You can also use Neatspy to hack an iPhone without installing software.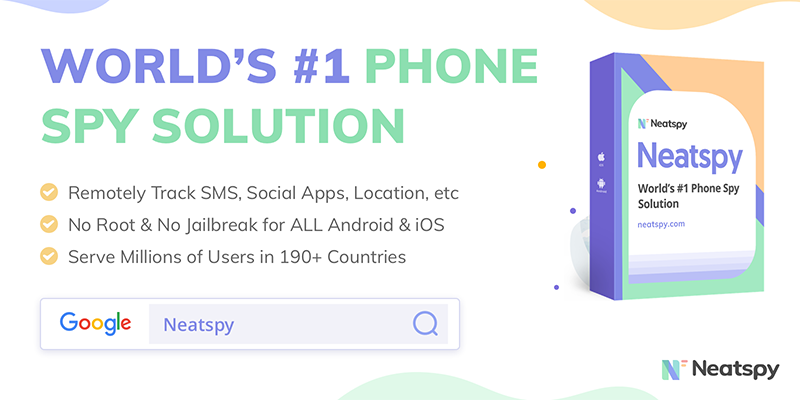 Why you should use Neatspy to hack iPhone:
Neatspy is extremely stealthy. After you jailbreak the target iPhone and install the app into it, you can delete the Neatspy icon. It also doesn't drain the target phone's batteries, preventing the user from getting suspicious.
You online control panel saves all of the target user's information. As such, you can access even deleted files.
Neatspy offers a Free Live Demo.
Neatspy has some really great and advanced features such as:
Geofencing Alert: With Neatspy you can set up a boundary for the target phone. If the user goes beyond that area, you'll be notified.
You can monitor all social media apps such as Facebook, Viber, and Instagram. So, you can easily hack iPhone messages with Neatspy.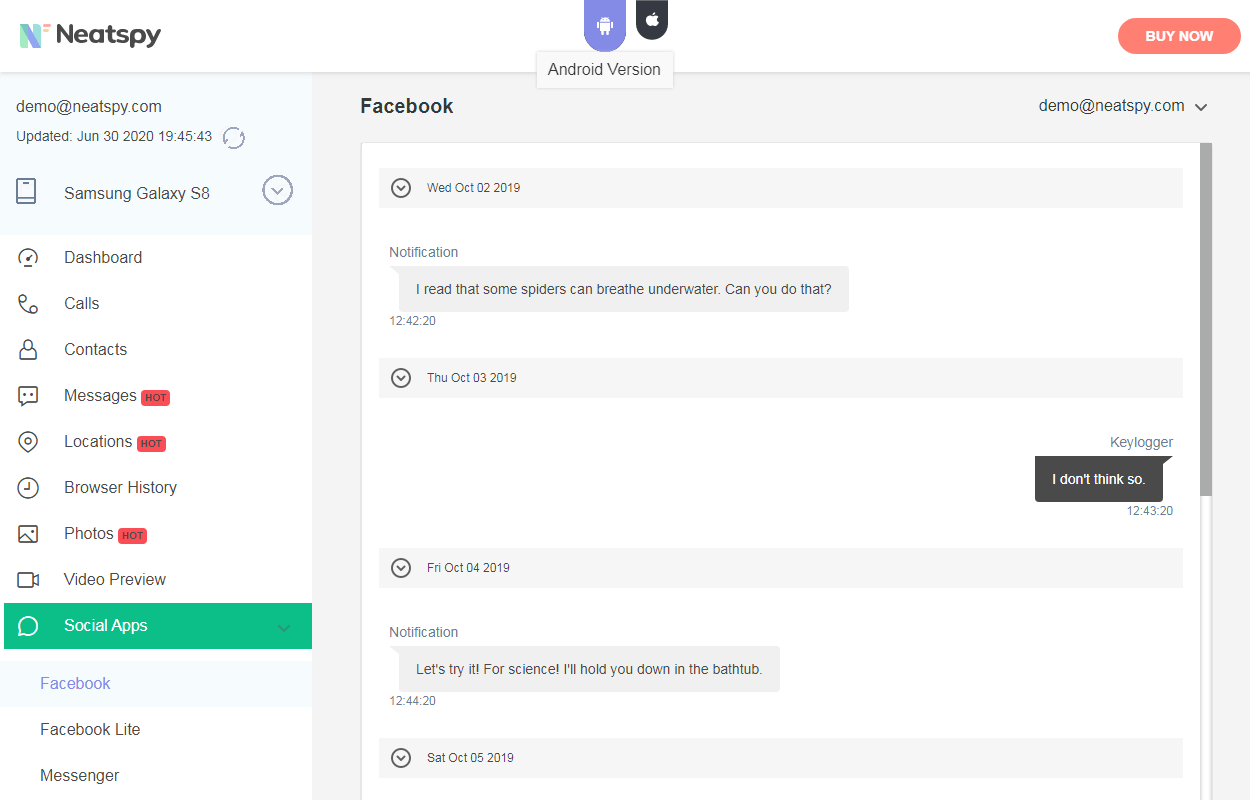 How to use Neatspy?
Step 1: Create a Neatspy account.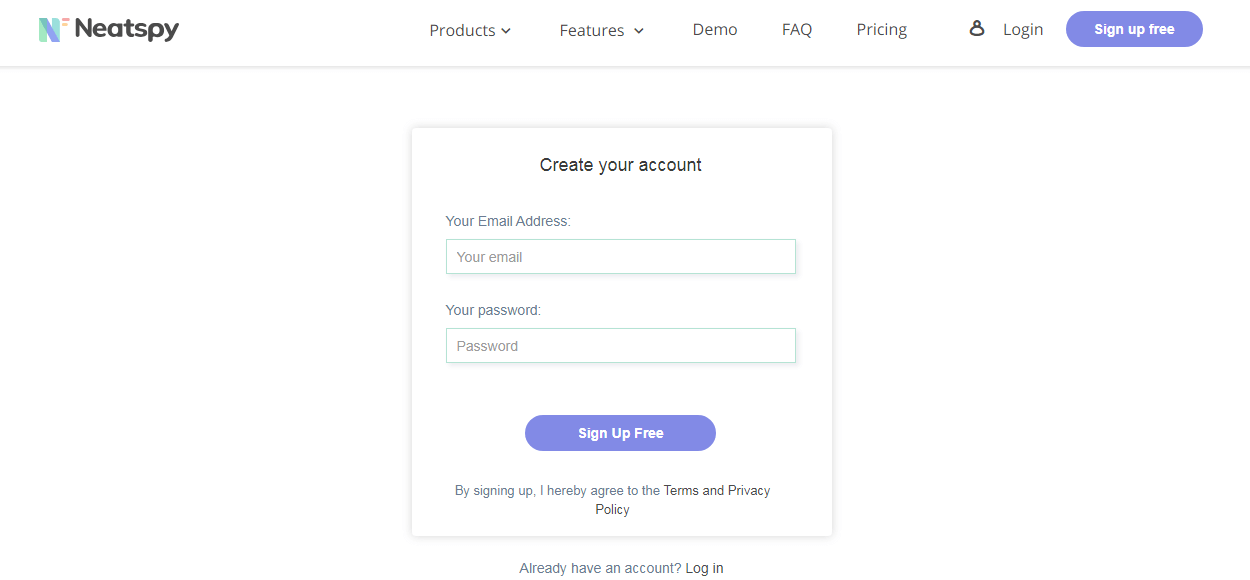 Step 2: Hack without Jailbreak – Enter the target user's iCloud credentials during the setup.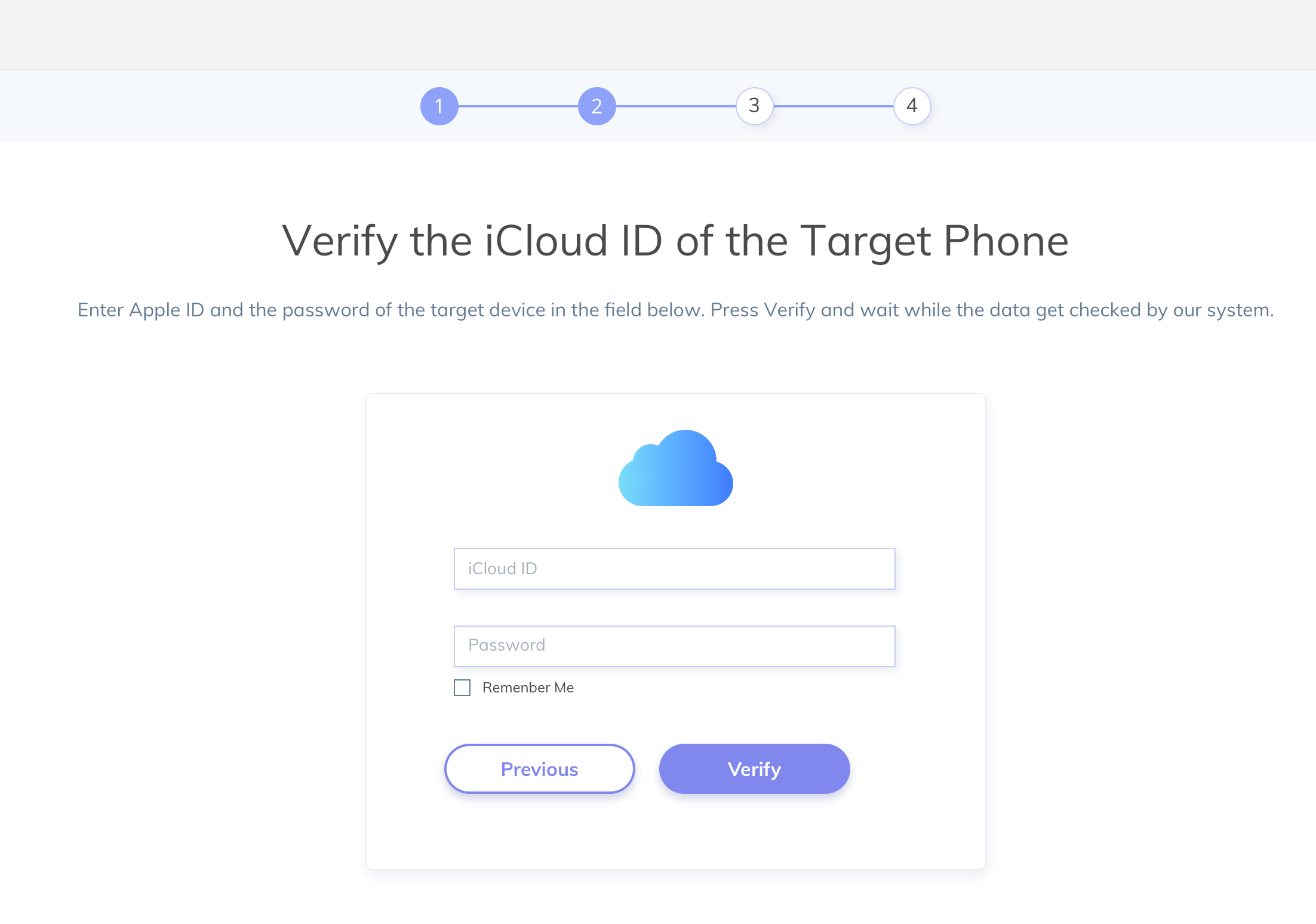 Step 3: Go to the Neatspy dashboard. Now you can hack all of the target iPhones files and information.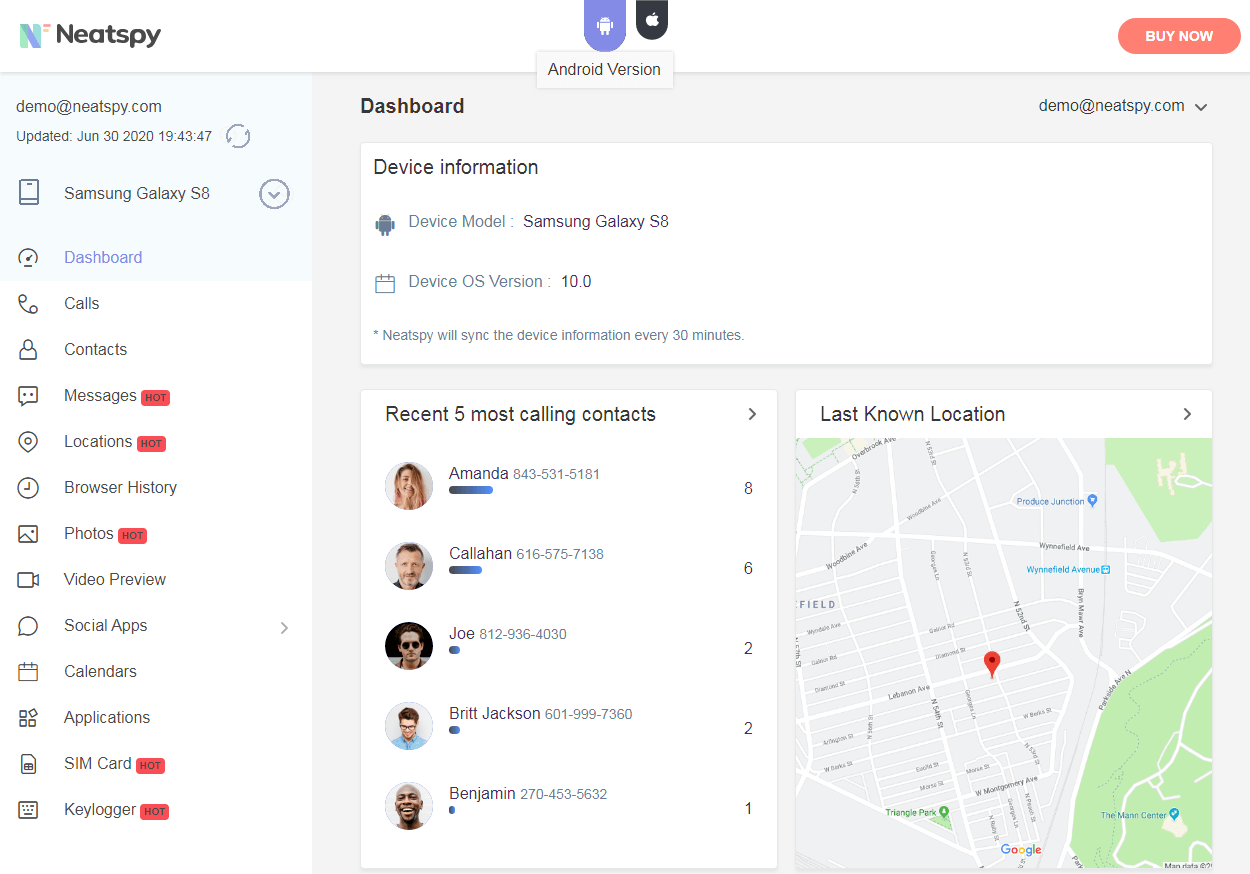 Part 2: #2 Best Hacking App for iPhone – mSpy
mSpy is one of the best hacking apps for iPhone in the market. With mSpy, you can hack iPhone X Xs Max XR 7 7Plus 6 6s Plus 5 5S SE 4.
But you have to jailbreak the iPhone to use mSpy hacking app!
Jailbreaking the target phone isn't advisable as that requires you to have physical access to it, and it can expose the phone to malware. Most importantly, it is almost impossible to jailbreak an iPhone now!
However, doing that will only give you access to limited features. Furthermore, mSpy is completely discrete because you have the option to hide the icon after installing it into the phone.
The Best mSpy Features:
Keylogger: With this feature, you can hack any iPhone password belonging to the target user. Keylogging allows you to gain access to all of the keys pressed by the target user. As such, once you have that information, you can figure out all of their passwords. This gives you the ability to access their social media accounts directly.
Geo-Fencing: With this feature, you can set up a perimeter for the target phone. As such, when the target individual goes beyond that range, you get an alert on your control panel.
Hijacking Social Media Accounts: mSpy gives you complete access to all of the user's social media profiles such as Facebook, Snapchat, Viber, WhatsApp, Skype, etc.
You should know that the features mentioned above are only accessible with the Advanced package, and on a jailbroken iPhone. You can also get some basic features such as hacking iPhone messages, accessing call logs, checking browser history, email interception, GPS tracking, and others.
How to use mSpy hacker app?
Step 1: Buy mSpy. There are three packages available – Basic, Advanced, and Family. The Basic package gives you access to the simple features mentioned above, whereas the Advanced package gives you access to the best features. If you want to hack up to 3 iPhones, you can also get the Family package.
Step 2: You'll receive a Welcome email with a link to the control panel. The link will give you the option of setting up the no-jailbreak version or the jailbreak version. Choose the option depending on the features you need.
Step 3: Jailbreak – You'll receive a set of instructions on how to hack iPhone. You need to follow the instructions to jailbreak the iPhone and install the app into it. After you're done, remember to hide the icon. If you're confused, you can also pay to get one of the support member's on the phone, or you can have "mAssistance" come and install it for you.
Step 4: Go to the Control Panel and hack the target user's iPhone.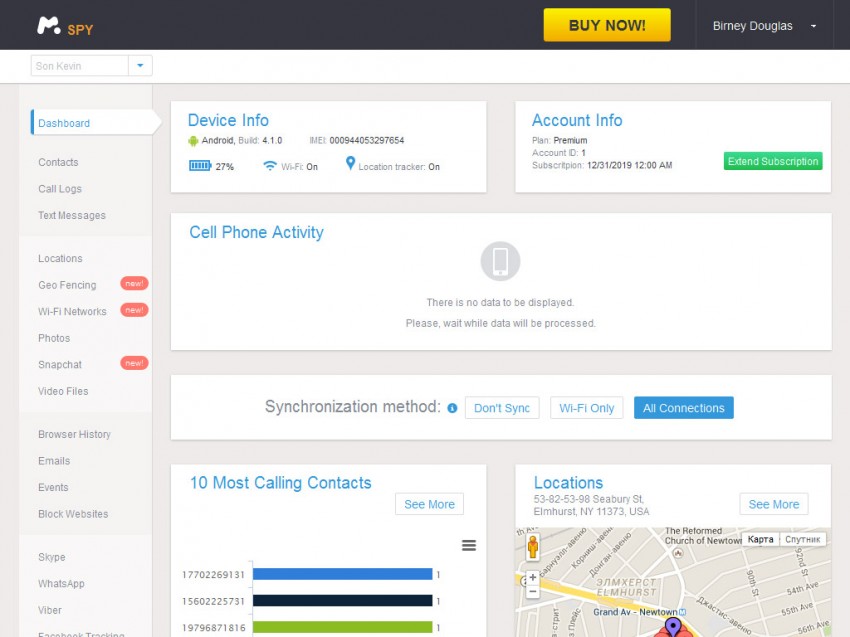 Also Read: How to Hack iPhone Camera and Pictures Remotely
Part 3: #3 Best Hacking App for iPhone – Spyzie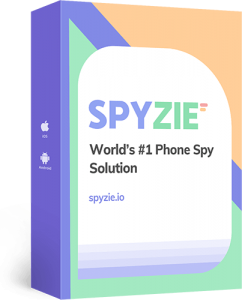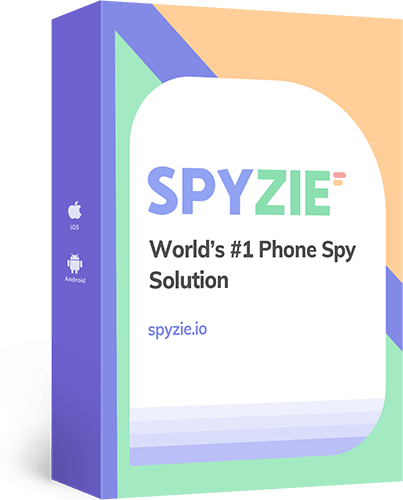 Spyzie is the third-best hacking app for iPhone because it has all the same features as Neatspy and mSpy, but it's not as reliable. It doesn't have as many positive reviews, and it's not as user-friendly either. However, similar to the previous apps, it also comes with a no-jailbreak version that can be accessed through the target's iCloud details.
What makes Spyzie great?
The best part about Spyzie is that it's the most discrete app in the market. The other apps require you to physically delete the icon after installing the app in the target phone. However, with Spyzie, the icon disappears automatically. As such, there's no possibility of human error.
Spyzie comes with a great mobile app for Android and iPhone with which you can monitor the target phone on the go.
How to hack iPhone via Spyzie?
Go to Spyzie website or download the app for your phone. Create a Spyzie account.
During the setup, you'll have to enter the target phone's information.
Jailbreak Version – Download the iPhone app into the target phone after jailbreaking it.
Go to the Spyzie control panel. You've successfully hacked the target user's iPhone.
Part 4: #4 Best iPhone Hacking Tool – iKeymonitor
iKeyMonitor is an iPhone monitoring app that's widely used by parents to monitor their children. Its can be used to listen to the surroundings through the phone's microphone, take secret pictures, record live phone calls, etc.
Part 5: #5 Best iPhone Hacking Tool –
Minspy Global
Minspy Global is one of the most advanced iPhone hacking tools in the market. It has some of the most advanced features amongst all other apps. It has the ability to let you listen to live phone calls or record them in secret.
You can also activate the microphone so you can listen to what's happening in the surrounding, or take secret pictures with the camera.
Part 6: #6 Best iPhone Hacking Tool – XNSPY
XNSPY is a very fast, user-friendly, and efficient iPhone hacking tool with which you can monitor all calls, social media, internet history, messages, etc.
XNSPY is also really good at parental control because you can essentially hijack the functioning of the target phone. You can lock it, restrict its usage based on time, record voice calls, etc.
Part 7: #7 Best Hacking App for iPhone – Mobistealth
Mobistealth is an iPhone hacking app that empowers users to get the answers they want. Once you install it into the target phone, it tracks all of the user's information and sends it to the control panel. It's largely used to monitor kids and company owned cell phones.
Part 8: #8 Best Hacking App for iPhone – Highster Mobile
Highster Mobile isn't as advanced as some of the other iPhone hacking tools in this list. In fact, Highster Mobile is a basic iPhone hacking app that can give you access to the target phone's location, text messages, browser history, call logs, and a few other simple features.
However, it has one advantage over all other apps. It's available for a single lifetime purchase. You don't have to keep renewing your subscription. That makes it the cheapest and most convenient iPhone hacking app in the long term.
Part 9: #9 Best Hacking App for iPhone – Appmia
Appmia claims to be the #1 iPhone hacking app in the market.
However, it's actually quite a basic app with simple features as the ability to track GPS location, spy on WhatsApp and other social media accounts, and check call and message logs.
Part 10: #10 Best Hacking App for iPhone – Spyera
Spyera is yet another basic iPhone hacking tool that comes with the bare minimum features such as call logging, text message logging, browser history, etc.
However, the app comes with a 10-day money-back guarantee. As such, you can purchase it for a while, and if you don't like it you can always get your money back.