Telegram has become one of the most popular instant messaging apps amongst teenagers and young adults because of its secret messaging system. Furthermore, Telegram allows individuals to delete messages after sending it, which means it's used very often for sexual purposes as well.
Because Telegram is such a fertile ground for teens and tweens, reports suggest that a lot of sexual predators have also been stalking these platforms. About 75% of teenagers who receive sexual solicitations over social media don't ever report it to parents. And if you don't know what's happening with your kids, how can you protect them?
That's where this article comes in. There are a lot of different ways to hack someone's Telegram account and password. These apps and platforms give you access to all of their messages, media exchanges, etc. As such, you can monitor your child without ever letting them know.
However, you should be very careful when you're looking for Telegram hack apps. Some of them are fake and some of them even carry malware and spread viruses to your computer. As such, only use Telegram hack apps that you know are reliable. In this article, we'll show you the 3 best ways to hack someone's Telegram account and password.
While these Telegram hack apps are useful for parents, they can be used by anyone who wants to hack someone's else's account or find out about them.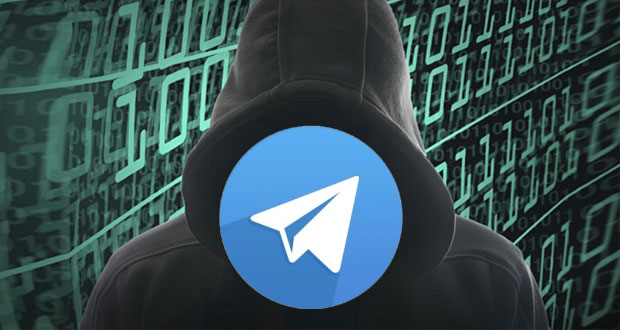 Part 1: How to Hack Someone's Telegram Account and Password
Neatspy is another great app with which you can hack Telegram account and password. This is one of the most reasonable and reliable Android tracking apps in the industry. It's a lot cheaper than mSpy and it enjoys the support of millions of users from around the world.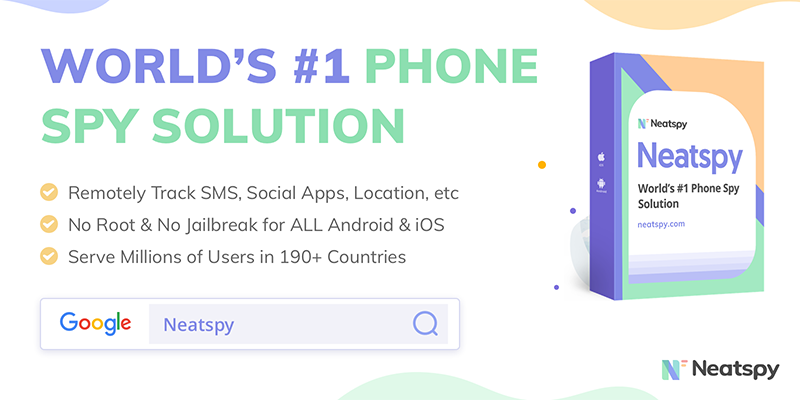 It's also extremely discreet. As such, you can delete the Neatspy app after installing it into the target phone. Furthermore, the app works silently in the background and does't drain the batteries either so there's no chance of you getting caught.
When it comes to hacking Telegram messages, you can go about it in two ways:
Telegram Spying: With this feature, you'll be able to monitor all the chats between two individuals. You'll be able to see all messages along with date and time stamps, and you'll also be able to check the call logs. Furthermore, you'll also get all the target user's contacts. However, you won't gain access to their Telegram password.
Keylogger: This feature is meant for those who want to completely hijack Telegram account and password. You'll gain access to all the buttons pressed by the target user. You can use that information to hack their password and then do anything you want on their account.
How to hack Telegram Account via Neatspy?
Step 1: Create a Neatspy account.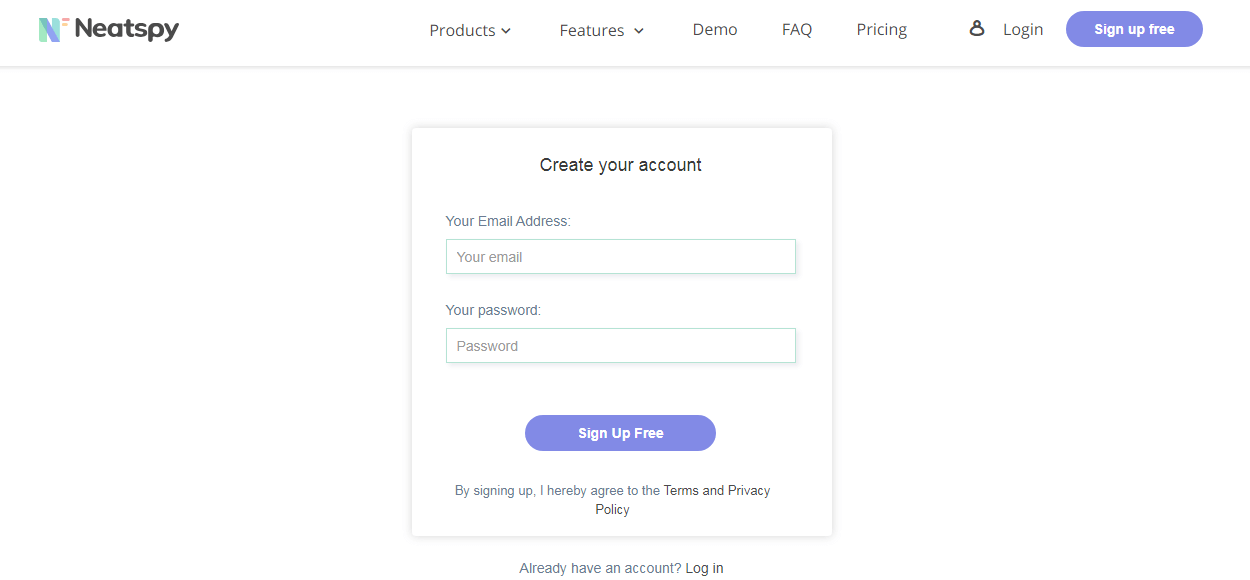 Step 2: Gain access to the phone. Jailbreak/Root it because it's necessary to hack Telegram. And then install Neatspy into it.
Step 3: Delete the Neatspy icon.
Step 4: Go to the Neatspy dashboard. From the left-hand panel, you can now access all of their Telegram hacking features.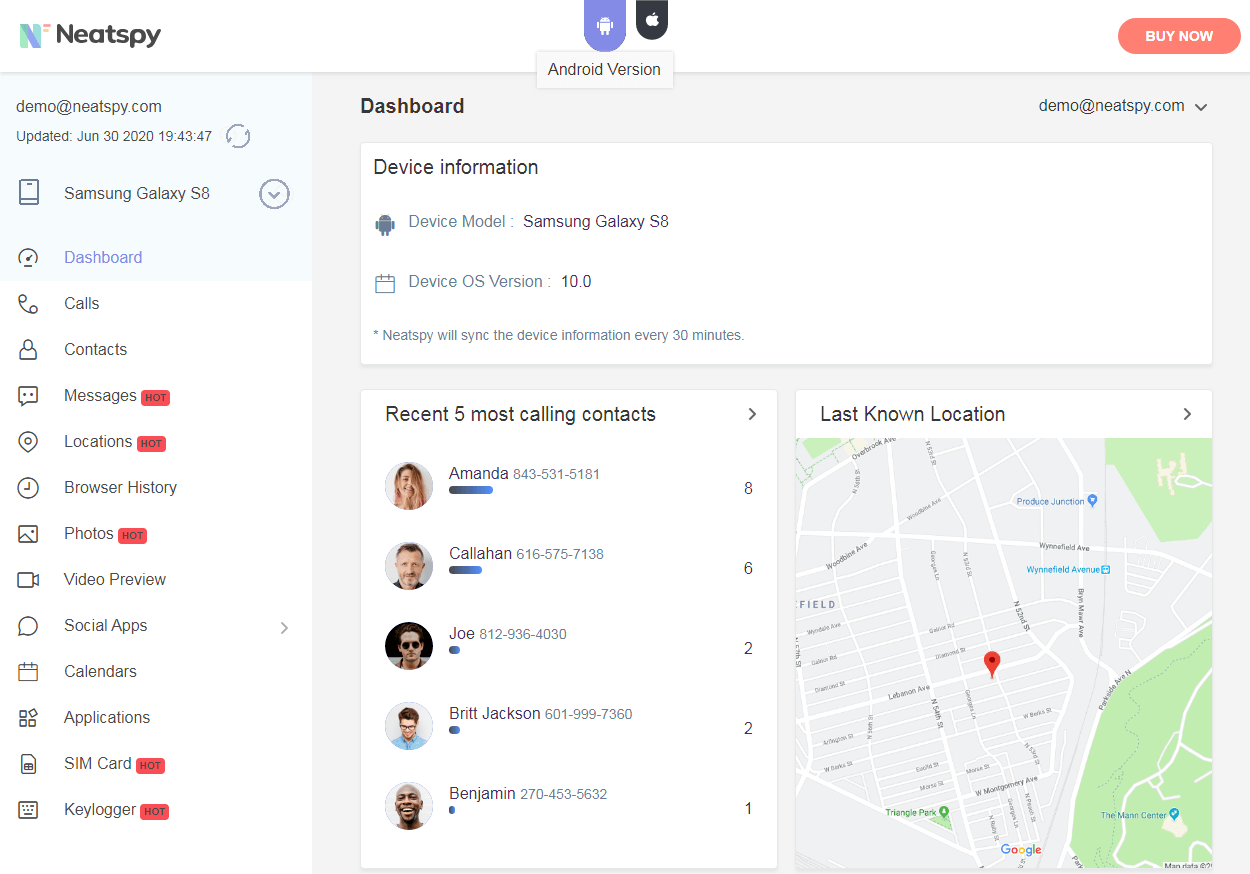 Sign up for Neatspy for free or check the live demo here >>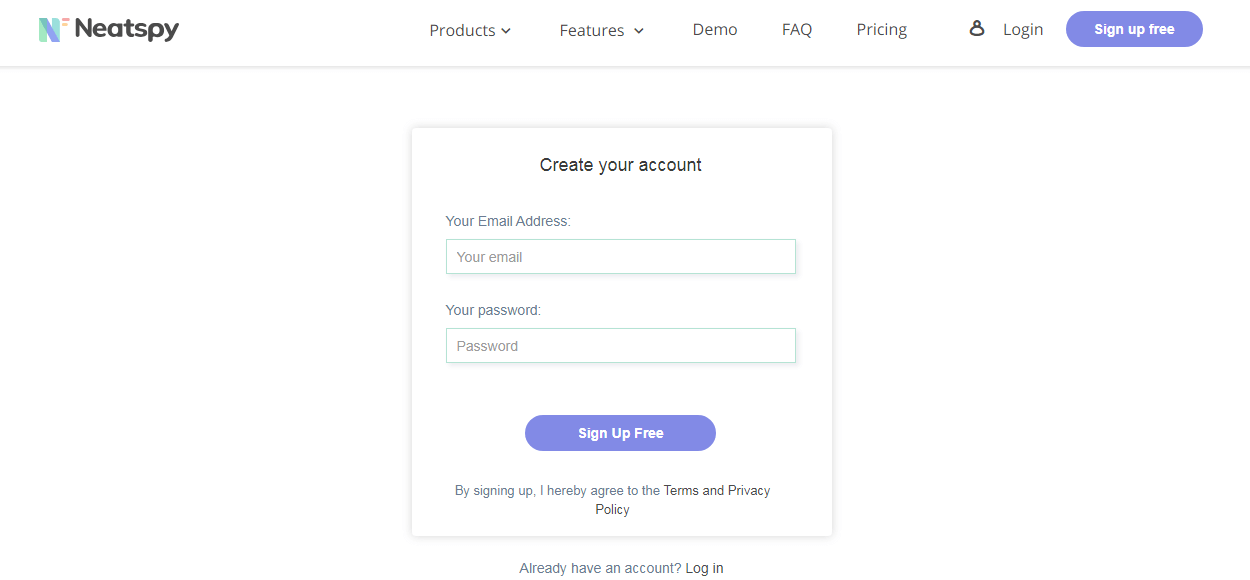 Part 1: How to Hack Someone's Telegram Account and Password Using mSpy
mSpy is one of the most powerful Telegram hack apps in the market. mSpy allows you to gain access to Telegram messages even if they've been deleted by the target user. No matter what the target user is sending or receiving on their account, you'll be able to view it. You can also check out all media files exchanged, and see the recipient's contact details.
Furthermore, mSpy is an extremely discreet and safe Telegram hacker app. Once you install the app into the target phone, you can delete the icon. As such, the target individual will never find out they're being hacked.
There are two features you can use to hack you kid's Telegram Account and password:
Telegram Spy Feature: With this feature, you get access to the user's account directly. You can view all their messages and media in your dashboard.
Keylogging: With this feature, you gain access to all of the user's keystrokes. As such, you can decipher what their password will be when they enter it to log in. With this feature, you can also hack someone's Snapchat and other social media accounts.
How to hack Telegram account via mSpy?
Buy mSpy. You'll need to purchase the Premium package of mSpy if you want to hack Telegram. The Basic package only gives you access to basic features. You can also get the Family Kit if you want to hack up to 3 Telegram accounts simultaneously.
After the payment is processed, you'll receive two emails in your registered email address.
One of the emails will give you a link to your control panel. When you enter the control panel settings, you'll have to choose whether you want to hack an iPhone or an Android phone.
Next, you'll be asked whether you want to jailbreak/root the target phone. You'll have to select the jailbreak/root version because you can't hack Telegram without doing that.
You'll receive a detailed instruction guide. Follow the instructions closely to jailbreak or root the target phone and then install mSpy into it. For this step, you can also call the customer support team, or you can hire mAssistance so that they come to your home and install the app for you.
Hide the mSpy icon once it's installed.
Go to your mSpy control panel. From the left-hand side panel, you'll be able to access several features. Depending on whether you want to simply view the messages of hack Telegram password, you can choose the 'Keylogger' or the 'Telegram' tab.
Don't Miss: How to Hack Someone's Kik Without Them Knowing
Part 3: How to Hack Someone's Telegram Account and Password Using Spyzie
Spyzie isn't as powerful in tracking Telegram Account as the previously mentioned apps. However, this can also work wonderfully and it's cheap as well.
One of the best aspects of Spzyie is that after you install the app into the target phone, the Spyzie icon disappears instantly. As such, you don't have to hide the icon yourself. This negates all possibilities of human error, making it one of the most foot-proof apps out there.
When it comes to tracking Telegram account, you only have one method of doing so. You can use the Keylogger feature to hack the Telegram password by going through the user's keystrokes.
This is a powerful method of hacking Telegram because it gives you complete access to the account. However, it's also more unreliable because you have to wait for the user to enter their password into the account to log in. Only then can you hack the password.
Don't Miss: How to Hack a Twitter Account
How to hack Telegram Account via Spyzie?
Go to Spyzie official website and create an account.
During the setup, enter the target phone's information.
Gain access to the target phone and jailbreak/root it.
Download the Android Spyzie app or the iPhone Spyzie app, and install it into the phone.
Go to the dashboard and click on 'Keylogger'. You can now hack Telegram password by taking note of all the keystrokes.
Conclusion
So now you know of all the different ways in which you can hack someone's Telegram account and password.
From all the methods mentioned, Neatspy will be my personal recommendation because it's the most reasonable and effective. Furthermore, it can hack Telegram account through two methods – direct, and keylogger. mSpy, in comparison, is quite expensive. And Spyzie cannot hack Telegram account directly. It has to use Keylogger for hacking.
I hope this article has helped you figure out how to hack Telegram account secretly and keep your children safe. If you have any other questions regarding Telegram hack apps, feel free to mention it down in the comments section.