They say that if you want to find out who a person really is, you should read their private messages. These days, most people hold a bulk of their communications over instant messaging apps like Facebook, Snapchat, etc.
Kik is one of the most popular instant messaging apps in the market. So in this article, we'll show you how to hack someone's Kik within 2 minutes!
Now there might be a lot of reasons for you to hack Kik account. Maybe you're trying to monitor your children, maybe your trying to catch a cheater, or anything else. Whatever the reason, we're here to help you.
So read on to find out How to Hack Someone's Kik Without Them Knowing.
Part 1: How to Hack Someone's Kik Account Without Them Knowing using Neatspy
Neatspy is the best Kik hack app in the market. It's an extremely reliable app with millions of users around the world.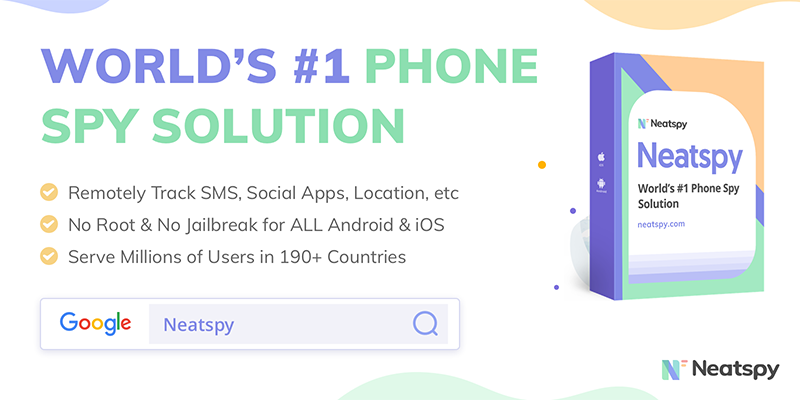 Neatspy works discreetly and noiselessly in the background of the target phone so there's no chance of you being caught. You just have to remember to hide the icon after you install it in the target phone.
When it comes to hacking Kik account or get its password, you can also use Neatspy's Keylogger feature, which you can read more about below.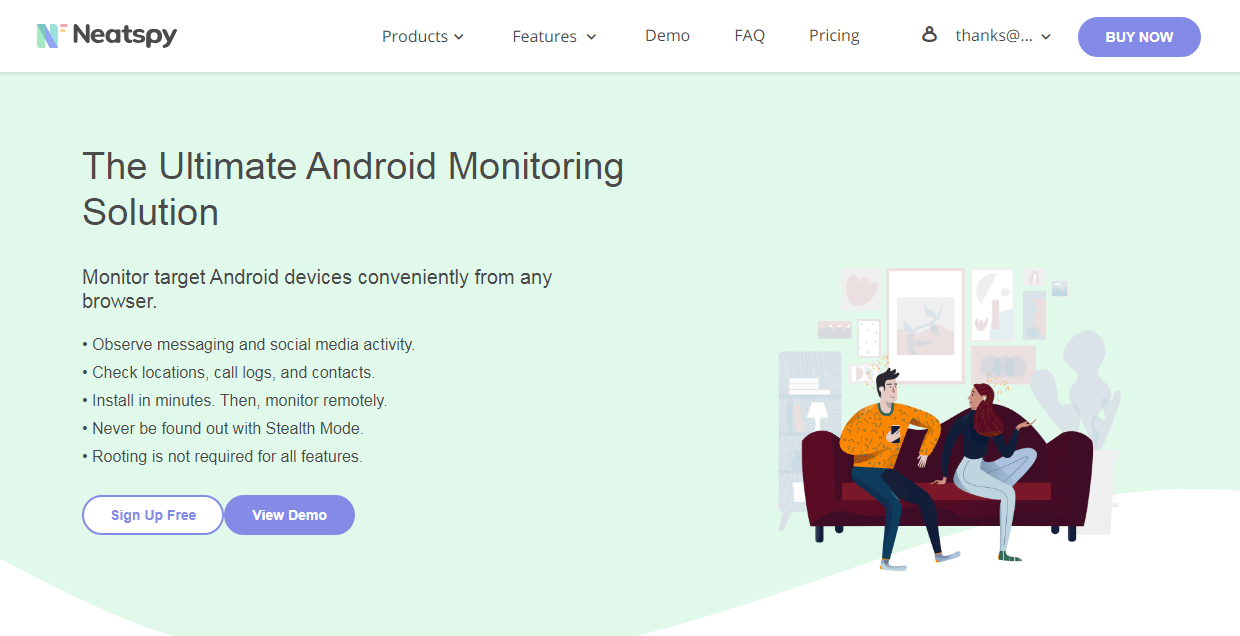 Keylogger
Keylogger is one of Neatspy's most advanced and popular features. With this feature, you get a complete log of all the user's keystrokes.
As such, you can gather the information and decipher what all of their usernames are. The moment they log into Kik using their password, you'll be able to find it and then you can hack Kik account easily!
And don't worry, you do NOT need to root the target phone for the keylogger feature. Check Neatspy Android Keylogger here >>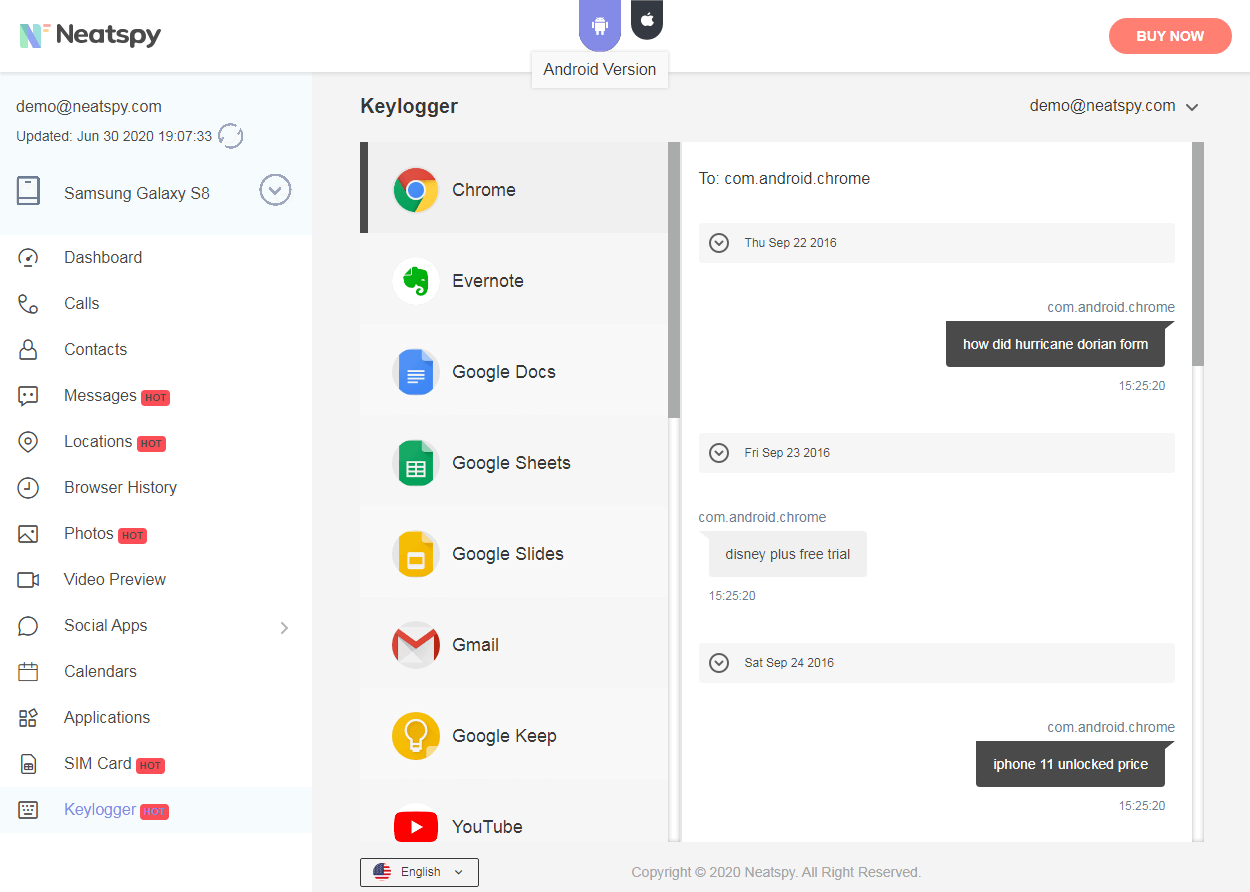 How to Hack Someone's Kik Account?
Step 1: Create a Neatspy account.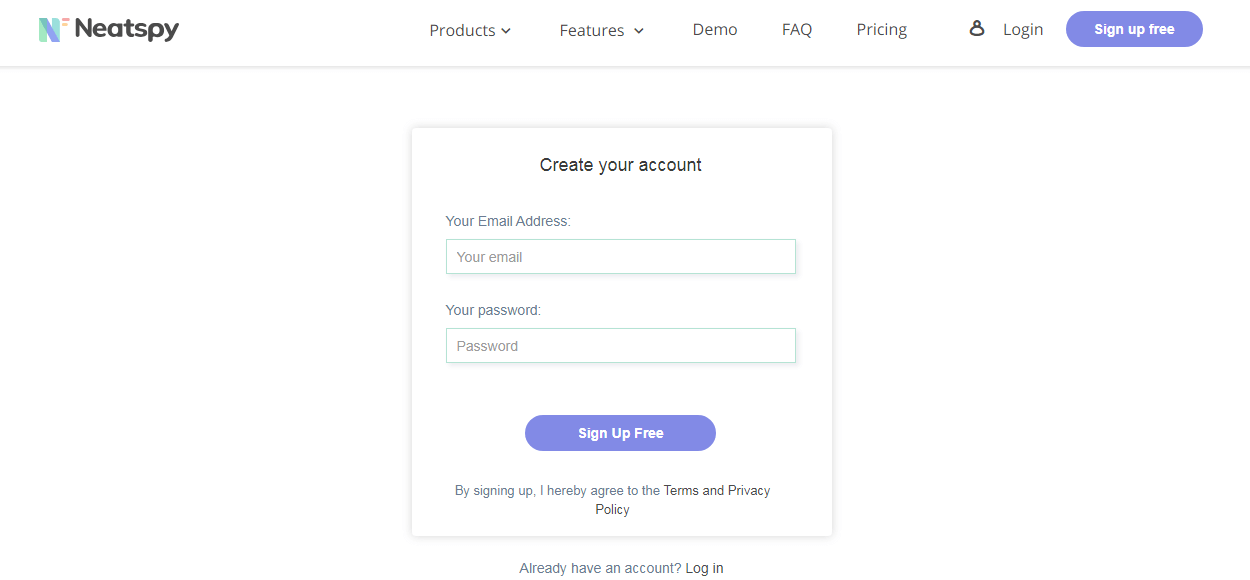 Step 2: For Android – Physically access the target phone, install Neatspy and hide the icon after installation. Please don't worry, you don't need to root the target device.
Step 3: For iPhone – You don't need to install any software or jailbreak the target iOS device. Just need to enter its iCloud login credentials. Then you can finish the installation.
Step 4: Once you've installed the app, hide the Neatspy icon.
Step 5: From the dashboard, click on Keylogger and start hacking Kik password.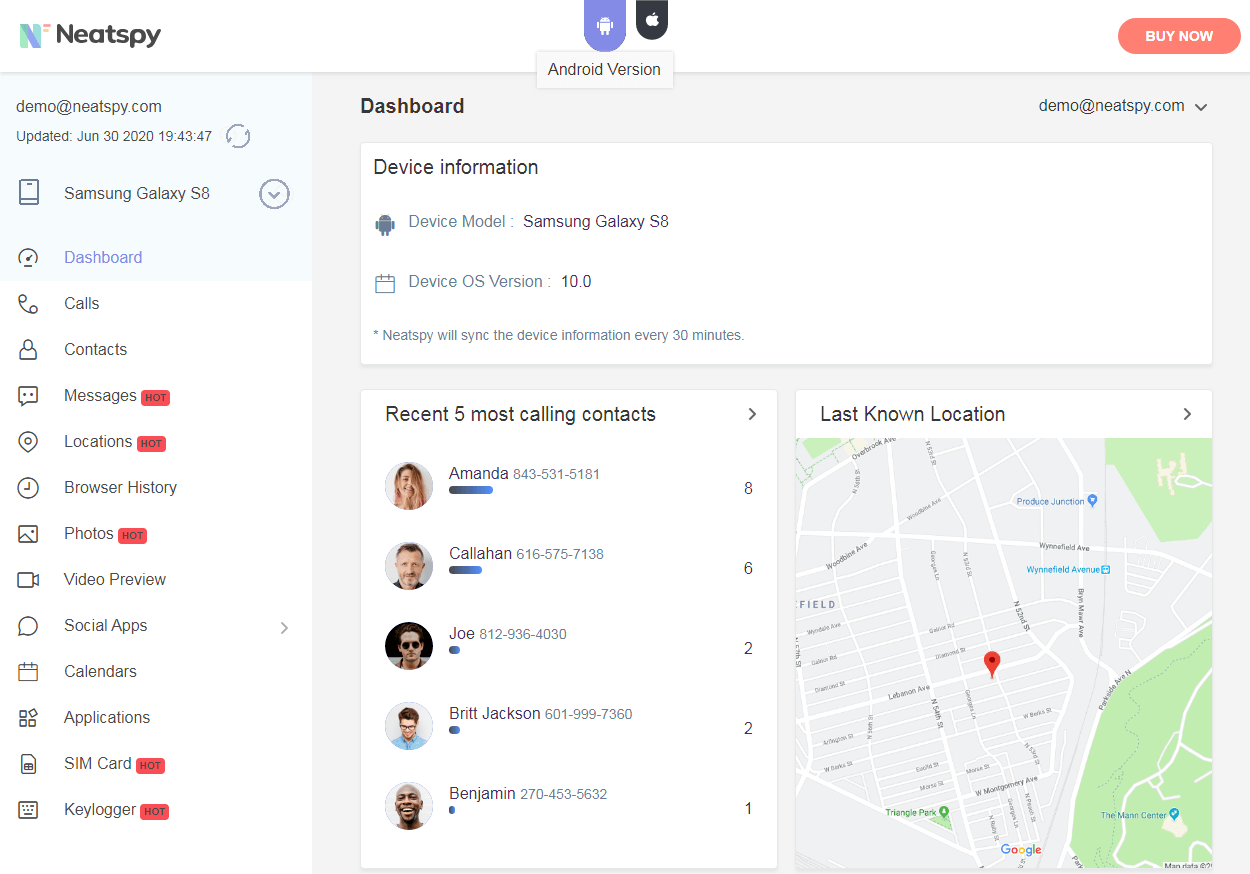 Sign up for Neatspy for free or check the live demo here >>
Part 2: How to Spy on Someone's Kik Messages Easily using mSpy
mSpy is another one of the best Kik hack apps in the market. It's extremely reliable and trusted by millions of users around the world.
However, it places in the second position because it's also considerably more expensive than Neatspy, even though both of them are similar in functionality.
Like Neatspy, mSpy also requires you to root or jailbreak the target phone in order to access the Kik spy features. However, unlike Neatspy there are two features you can use to hack Kik.
Don't Miss: How to Hack a Twitter Account
Features:
Direct Kik Spying: mSpy has the ability to hack Kik directly. You don't have to use the Keylogger feature. You can simply go to the dashboard, click on 'Kik' under the 'Social' tab, and read all the messages exchanged from the target user's Kik profile. However, this feature is not yet available in iOS devices. 
Keylogging: You get a complete log of all the keys being pressed by the target phone. As such, the moment the user logs into Kik, you can decipher their password and then hack Kik account. This feature is available for both iOS and Android devices.
How to Track Someone's Kik Messages Remotely?
Purchase Premium mSpy. You also get the Basic version, but that won't let you hack Kik. To spy Kik messages, you need the Premium or Family kit. The latter is useful if you want to hack up to 3 Kik accounts simultaneously.
You'll get a link to your Control Panel wherein you can setup your profile. You'll be asked whether you want to hack an Android phone or an iPhone, and whether you want to jailbreak or root the device. Select the correct device and the jailbreak/root version.
Gain access to the target phone, jailbreak or root it, and then install mSpy into it following the instructions. Hide the mSpy icon after you're done.
From your personal mSpy dashboard, select 'Keylogger' or 'Kik' and start spying on Kik account.
Also Read: How to Hack Snapchat
Conclusion
These are two of the most powerful and efficient methods by which to hack someone's Kik account without them knowing. For both of these methods, you'll have to jailbreak or root the target phone.
My personal recommendation is to use Neatspy as it's extremely reliable, reasonable, and user-friendly. mSpy, however, gives you more options in terms of Kik spying.
If you want to hack an Android phone, mSpy gives you the option of spying on Kik messages directly from the dashboard instead of having to decipher the password via the keylogger function.
If you have any other questions about how to hack a Kik account, feel free to mention it down in the comments section.
Don't Miss: Top 5 Best Telegram Hacking Tools