The last thing you would want to do when finding out what's going on with someone's Facebook account is to try and guess someone's password. Figuring out a person's password would be next to impossible to do. You surely don't want to use some program that might be dangerous or otherwise harmful.
The good news is that there are many ways to hack an FB account without a password that you can utilize. These three options can help you to get information on what someone is doing with one's Facebook messages even if that person is trying to keep that page private.
Part 1: How to Hack Facebook Messages Without Password
Neatspy is one of the best Facebook hacking app that gives you full control over how you review a person's Facebook account, messages and password. The Facebook account review system lets you see who a person has in one's contacts list as well as details on photos and messages that are sent.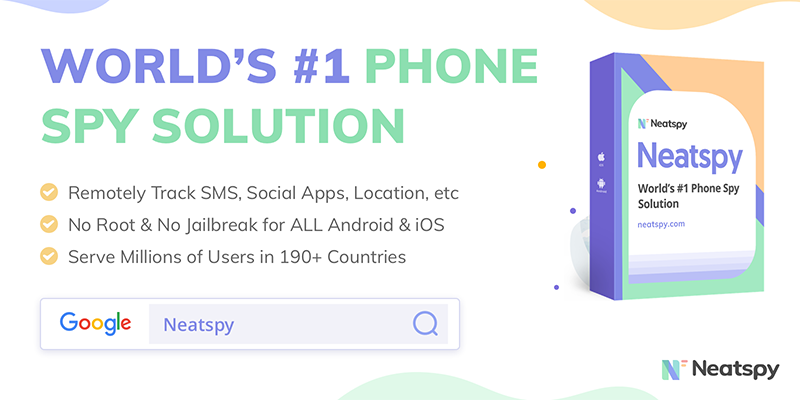 These are all laid out on a single page on your Neatspy control panel. Don't forget about Neatspy Android keylogger, a feature that you can also use without having to root the target phone.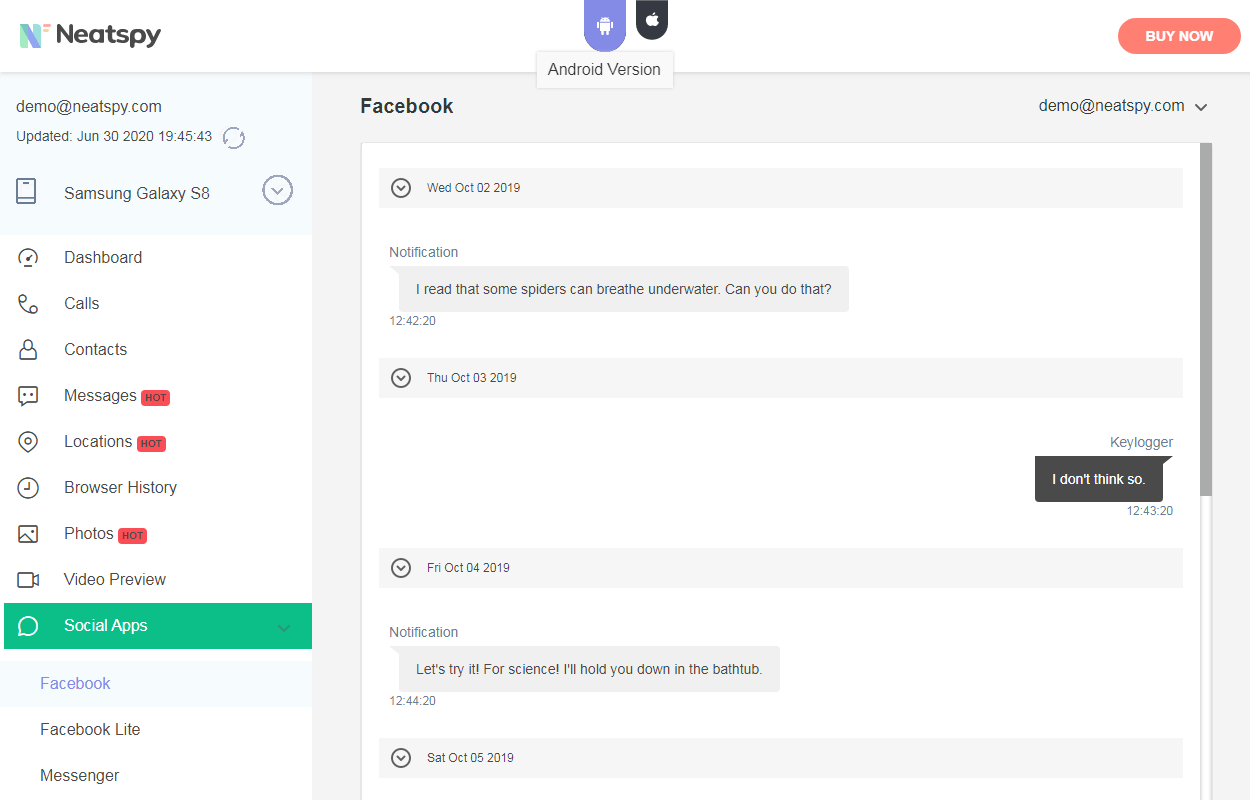 1.1 How to hack Facebook account without password (For Android)
Step 1: Sign up to use Neatspy for free.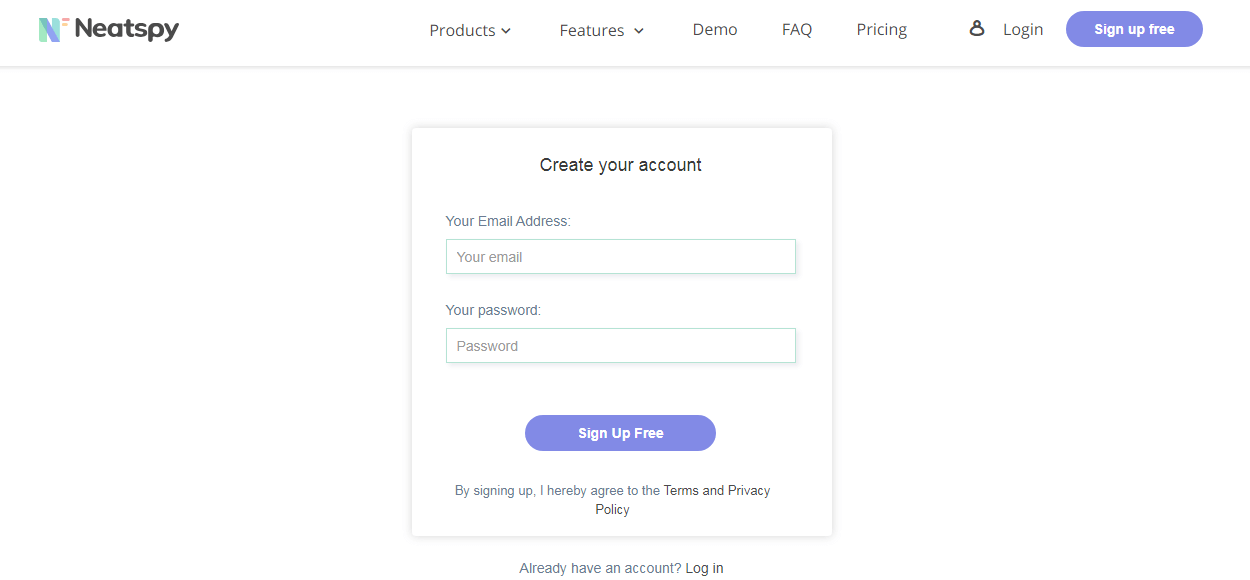 Step 2: Download and install the app onto the target device. Then hide the app icon, in this way, noboday knows it. Neatspy can runs in stealth model. Yes, you do NOT need to root the target device.
Step 3: After the program is installed, you can go to your control panel to view the data.
Neatspy is a program being used by over one millions of users from all around the world. This solution should do well for when you need assistance with getting Facebook data, but you must look at how well this works for any intentions you have for reviewing an account.
Sign up Neatspy for free or live demo here >>
Part 2: How to Hack Someone's Facebook Account Without Changing the Password
mSpy is another option for you to hack someone's Facebook. This program lets you review sent, received and deleted Facebook messages. You can also analyze the multimedia content being sent out through mSpy.
You can even get the avatars of individual people on Facebook through the control panel that mSpy uses, thus allowing you to distinguish people who are on the platform.
The keylogger feature also adds more control over your spying experience. The keylogger lets you review everything the target user enters into the phone, including while on Facebook. You don't have to root a device to read the keylogger's data either.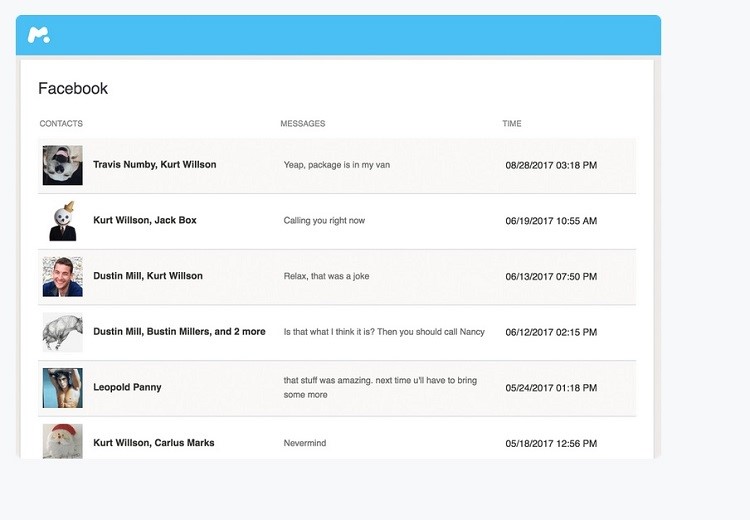 2.1 How to Hack FB Account Without Password for Free
The steps for using mSpy to hack FB account without a password are as follows:
Go to mSpy official website and download the mSpy app.
Install the program by using the prompt to get it ready. This includes using the URL for installation on the target device. This works on Android 4.0 or greater or on iOS 7 to 8.4 and 9.0 to 9.1.
Start reviewing the app and see how well it can identify Facebook activities. The program works regularly with updates to help you see what is happening on an account.
This is a basic program that helps you to review what is going on with a Facebook account. The support that comes off of this program will help you do more for managing content as you come across it.
Also Read: How to Get Someone's Facebook Password Without Changing It
Part 3: How to Hack Into Someone's Facebook Account Without Them Knowing
Spyzie is the third program to see when looking into how to get in someones Facebook without a password. The program looks into everything happening on one's Facebook account. It works for both Android and iOS. Excepting Facebook hacking, you can also use it to hack an iPhone.
This includes details on friend lists and friend requests plus details on private messages, intercept notes and liked messages and groups. The program is extremely thorough for ensuring the content you come across is recorded properly.
The keylogging feature that Spyzie offers lets you review data on Facebook without rooting or jailbreaking the phone as well. This adds extra control to your Spyzie experience with Facebook. So you also use it to hack Facebook Messenger.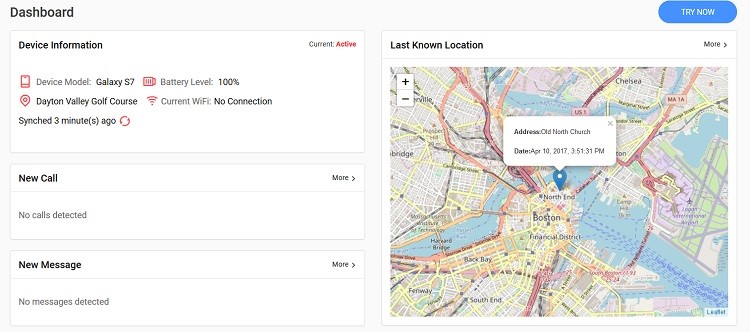 3.1 How to Hack Facebook Password Without Software
Log on with an account with Spyzie. You can use the free demo to learn about how well Spyzie can work for you. The demo adds information on some of the intensive features that work for Facebook use.
Get the URL for the program to work on a targeted Android or iOS device. The URL should be distinct based on the operating system you want it to work on.
Open the Spyzie control panel on your computer for full information on all the things working on the target device.
This program should work for most Android and iOS devices, but you should at least try to use it on devices running the most recent versions of these operating systems. It is easier for the program to work with all of these in mind.
Note: Be advised that you would have to root or jailbreak a device to hack Facebook account without survey. This is due to Facebook not being interpreted as a default application on an Android or iOS device. The three spy apps listed here are no exception.
Conclusion
You have to look at how well Neatspy, mSpy and Spyzie can work for your needs. Be sure to see what you can get when you are looking for ways to hack a Facebook account without password. You must see this to ensure that what you are doing here is worthwhile and easy to handle. Having a program like one of these ensures you don't have to struggle with getting your content organized right.